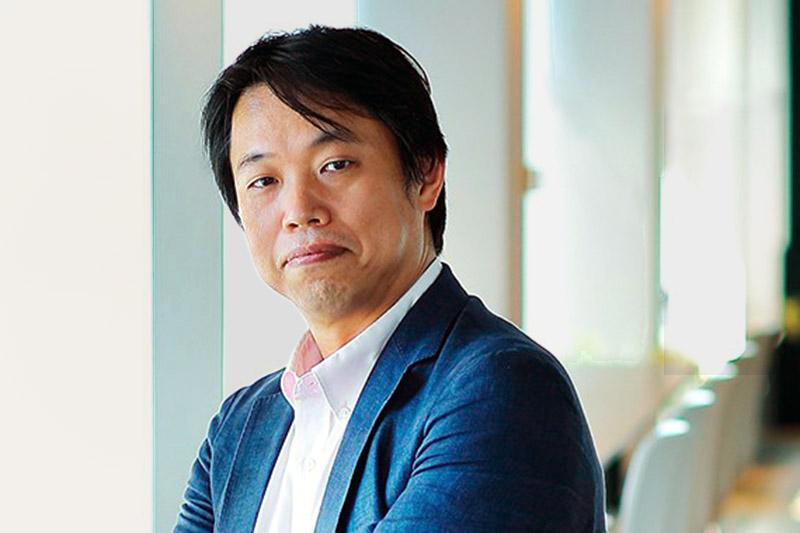 In the year and a half since Japan's revised Personal Information Protection Act took effect on May 30, 2017, a wide array of new vehicles for distributing and integrating data have appeared on the scene, such as information banks, personal data stores (PDSs), and data exchanges.
Hakuhodo DY Holdings for its part has established a new division dedicated to developing a data exchange platform that makes it possible to integrate and utilize a multitude of data. The new division is currently pilot-testing and validating the platform with the goal of getting it fully up and running by FY 2019. One concern that inevitably crops up when integrating data is that of personal information and privacy. How can you make flexible use of data while still complying with the Personal Information Protection Act? To reconcile these two conflicting requirements, Hakuhodo DY Holdings has developed and patented a technology called K-Statistics & Data Fusion.
"This technology allows us to generate virtual personal data complete with detailed profiles," says Masato Aoki, General Manager of Hakuhodo DY Holdings' Marketing Technology Development Division. "Utilizing virtual personal data makes it possible to integrate data in a way that's completely secure."
Calls to beef up information security arise every time a personal data breach comes to light, yet even in the past few months there has been a raft of major personal data breaches. Awareness of the importance of data security is now greater than ever, as the implementation of the new EU General Data Protection Regulation (GDPR) illustrates. What then is Hakuhodo DY Holdings' position on the issue of data security and data utilization? And what is the nature of the data exchange platform that it plans to bring into service next year? We asked Masato Aoki, who heads the Data Exchange Platform Development Division.
I think businesses are a lot more aware of the importance of leveraging data than they used to be. But not many of them are fully cognizant of the advantages of doing so.
There are two advantages to leveraging data. First, leveraging your company's own data lets you streamline and optimize operations. Many businesses already understand that and have made progress in leveraging their data. But there's another advantage as well. By combining your own data with outside data, you can identify and develop new market opportunities—in other words, integrate data as a means of generating demand. The fact is that most businesses have yet to take concrete action on that front.
Well, for starters, no platform geared to integrating data existed in the first place. Another factor is the issue of personal information and privacy. Integrating data places you at risk of violating personal information protection requirements by enabling data subjects to be identified. These two problems, we've concluded, are what have blocked the progress of data integration as a means of generating demand.
But K-Statistics & Data Fusion, the new technology we've developed, allows you to integrate data while keeping it anonymous. K-statistics technology is used to generate a micro-cluster of similar individuals and then create a "virtual individual" possessing the attributes of that cluster. A mechanism is put in place to ensure that only virtual personal data is released to outside parties, guaranteeing a higher level of both security and accuracy.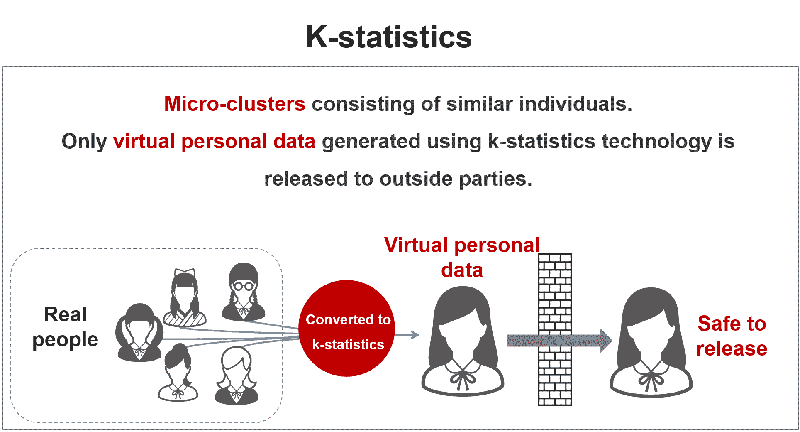 So-called data anonymization means reducing data granularity: classifying someone who lives in the Akasaka district of Minato Ward as a resident of Tokyo, classifying someone who is 33 as in their thirties, classifying someone who drives a certain make of car as a driver of a three-million-yen domestic car. It's like pixelating a photo. K-statistics technology, by contrast, can generate data on virtual individuals each with their own well-defined personas. It creates virtual individuals through micro-clustering and shows the data on the multiple persons who make up each of them in the form of averages or other statistical values.
The amount of actual data that can be collected these days numbers in the tens of millions, but being unable to use that data unless it's pixelated leaves a big problem: the granularity of the data is lost despite its greater volume, making it difficult to use for marketing purposes. We examined what form of data would be suitable for marketing purposes in that it was of a certain volume while retaining granularity, and K-Statistics & Data Fusion was what we came up with.
You could put it this way. K-statistics technology is used for generating virtual personal data; data fusion is used for integrating that data. Our data exchange platform will use such virtual personal data for data integration purposes. We will supply data owners with k-statistics modules to use for creating their own virtual personal data sets, and they will be able to integrate that data on the data exchange platform.
Different pieces of data are integrated using the statistical technique of data fusion, with variables shared by the data serving as connectors between them. When integrating a wide variety of data, you sometimes run into a problem: the different data points share few variables that can serve as connectors. To get around that problem, we've been working on expanding the range of "hub data," which has lots of connectors for linking different data. The Sei-katsu-sha Data Management Platform (DMP), a central platform for storing all the data that the Hakuhodo DY Holdings family of companies has collected over the years, serves as the source of this hub data. It contains, for example, purchase data, TV viewing data, online behavior log data, and data on people's attitudes from panel surveys of respondents numbering in the tens of thousands.
The different pieces of data are turned into virtual personal data by converting them to k-statistics and securely integrated by linking them using the hub data. In the unlikely event of a data breach or cyberattack, nobody's privacy will be compromised. In that regard this is a completely secure form of data integration.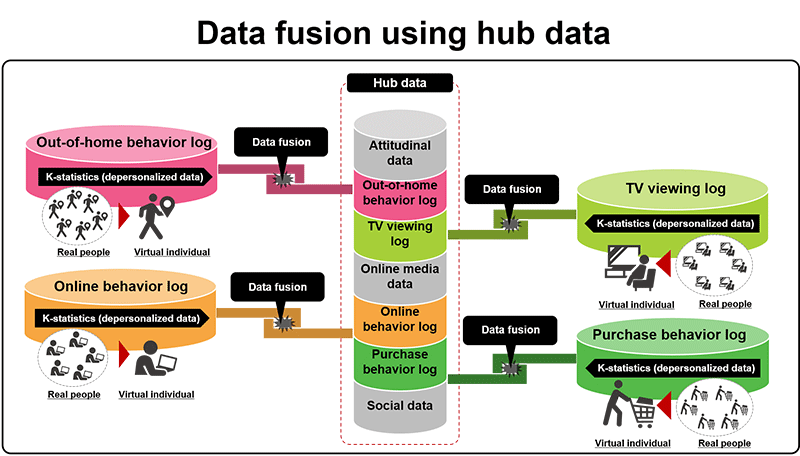 It is. It applies the Hakuhodo Group's philosophy of Sei-katsu-sha Insight, which sees people not merely as consumers but as individuals with real lives and is the inspiration behind all our ideas.
If you focus on only certain aspects of people's lives like purchase behavior and consumption, you're liable to overlook new sources of demand and new market opportunities. Only by examining people in the round can you truly understand them. The Sei-katsu-sha Insight philosophy is our backbone.
We were strong believers in this philosophy long before the word big data caught on. That's why we were so quick to cotton on to the importance of data integration.
We think it's important to parlay the data integrated on the data exchange platform into solutions by working with companies affiliated with Hakuhodo DY Holdings. We won't just supply the integrated data to clients. We also plan to leverage it into solutions in various forms: utilizing it for delivering ads, enriching the client's private DMP, and enhancing customer relationship management (CRM), as well as combining research data with actual data.
As far as the data exchange platform is concerned, among the things we have in mind are—to be a bit idealistic—the sustainable development goals (SDGs) and social issues.
There's a trend now toward bringing people of all stripes together to solve society's problems. This trend forces companies to face the fact that there's no justification for their existence unless what they do is of value to society. Conversely, if they succeed in doing something of value to society, the profits should follow automatically.
I believe that increasingly companies will band together to find solutions to society's biggest challenges. In the near future that trend will overlap with the use of integrated data. Signs can be seen of that already, in fact.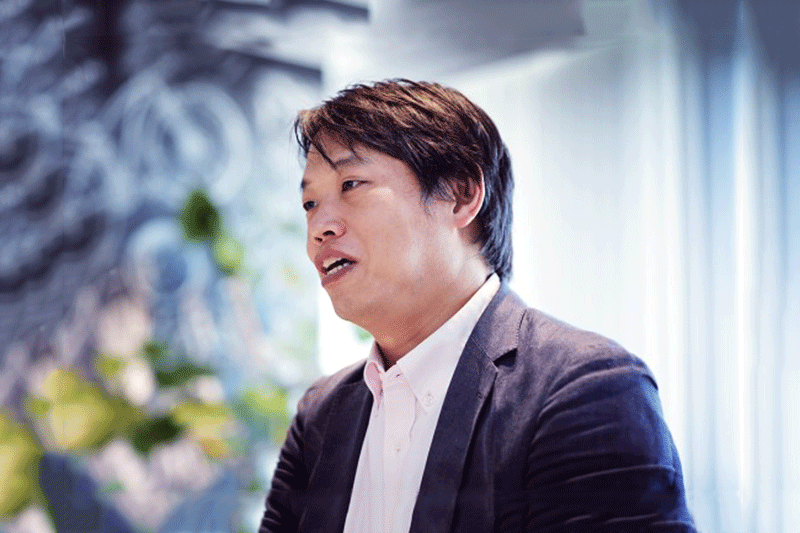 Well, to make a suggestion rather than give an actual example, it can be predicted that if self-medication products sell well at drugstores and people become more health-conscious in their lifestyles, healthcare costs will fall in the medium term.
To that end you would set increased sales of self-medication products at drugstores as your KPI and then, with that in mind, conduct analytics based on integrated data. Linking different forms of data—vital data, purchase data, geodata, media consumption data, and data on the attitudes behind it—would enable you to determine the best way to increase sales of self-medication products. And if it can be demonstrated that purchasers of self-medication products have lower healthcare costs than non-purchasers, that will help solve a problem for society and set off a flurry of marketing activities.
Linking data tends to be seen as the whole goal of data integration, but it isn't just a matter of boosting efficiency. Ideally it should be capable of solving social issues as well. Data integration isn't just a concern for individual companies. It should be implemented society-wide.
We've set high goals for data integration. The most important thing is how to make the most of the technology, so we'd like to find more clients to share our vision with. If the technology is backed by solid thinking, besides being secure, of course, the barriers to participation should come crashing down.
Protecting people's data is a must. It's vital, I believe, to maintain the highest ethical standards when it comes to technology. How can we use data integration to change the way society functions? That's one more area where we intend to steadily build up a track record.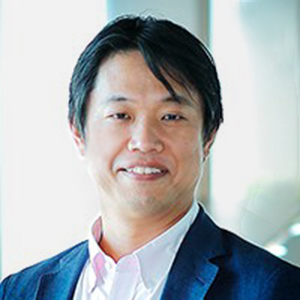 Masato Aoki
General Manager, Marketing Technology Development Division, Hakuhodo DY Holdings Inc.
General Manager, Research and Development Division, Hakuhodo Inc.
Masato Aoki, who joined Hakuhodo Inc. in 1989, works on building sei-katsu-sha databases, researching social issues and the media, and developing marketing technology. He has been in his present post since April 2016, following stints with the Marketing Division, the Hakuhodo Institute of Shopper Insight, and the Shopper & Retail Marketing Division.
End article
Read article at: https://digiday.jp/agencies/hakuhodo_head_for_data_safe/ (in Japanese)