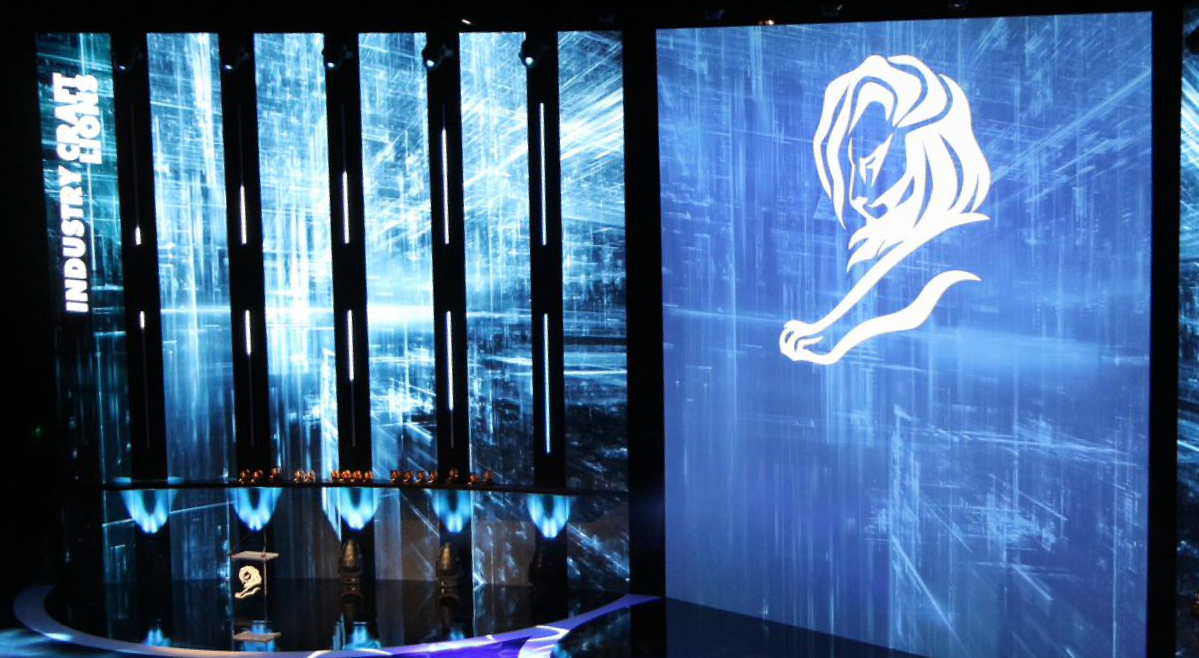 Yang Yeo, Hakuhodo Inc.'s APAC co-CCO and one of the agency's "Creative Kaijus," served as the Industry Craft Lions jury president at Cannes Lions International Festival of Creativity 2018, held June 18–22 in Cannes, France. It was the first time for someone from Hakuhodo to be selected to head up a jury at Cannes Lions.
A new category from this year, the Industry Craft Lions "celebrate the creative artistry, talent and skill required to deliver a beautifully executed solution and bring a creative idea to life." Winning entries "demonstrate expertise and vision in the application of creative techniques."
Yang and his team of nine judges, who ranged widely in terms of nationality, gender and background, pored over some 1,700 entries for five days straight to come up with the Grand Prix, Gold, Silver and Bronze award winners.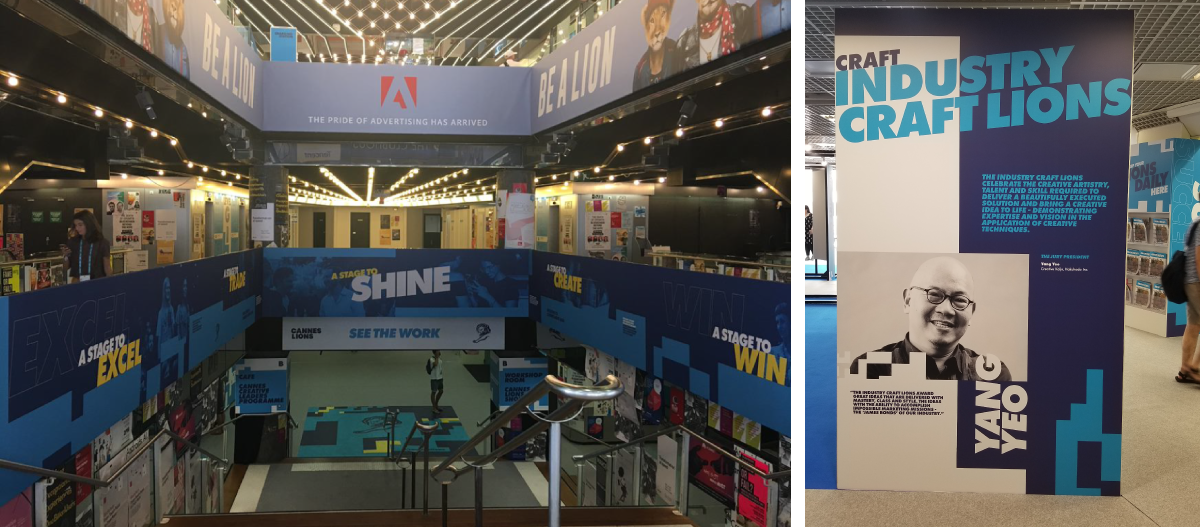 Only Gold and Grand Prix winners were announced at the awards shows this year. However, Yang strongly felt the need to reward Silver and Bronze winners as well, and was one of the first jury presidents to congratulate those winners by asking them to stand up and be recognized.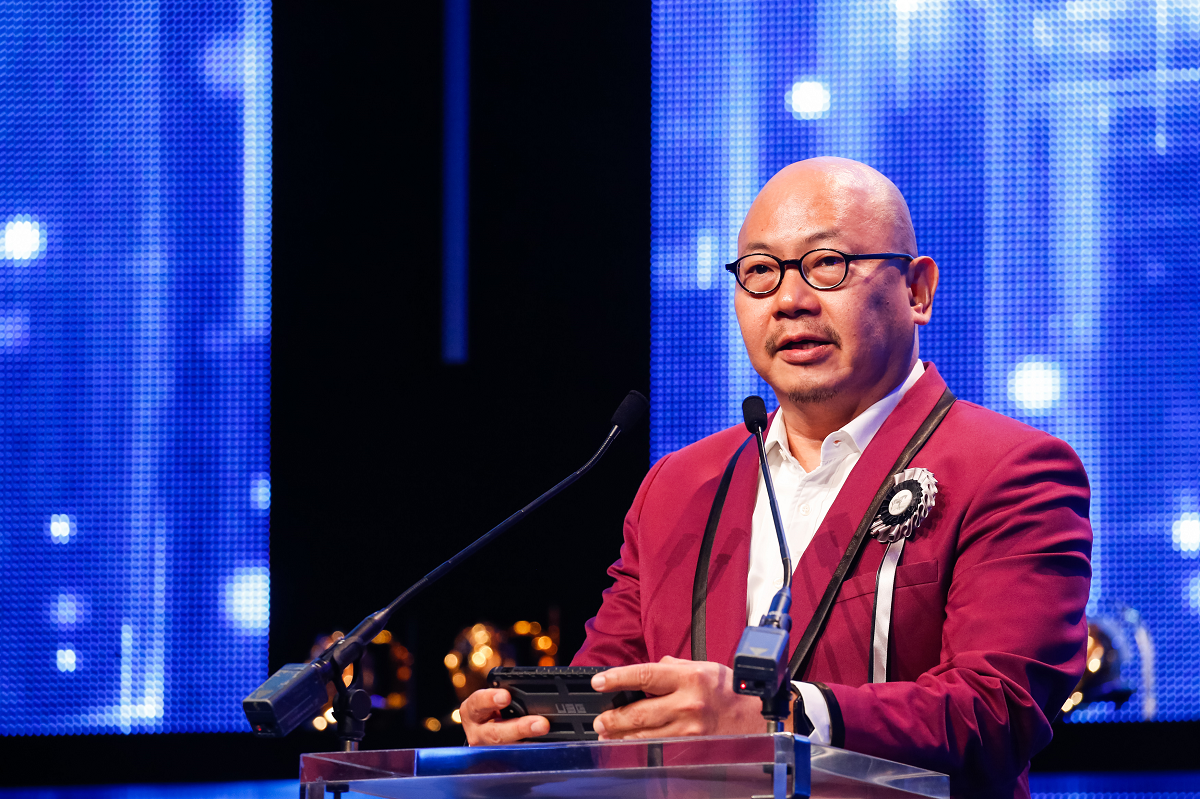 The first ever Industry Craft Lions Grand Prix went to "First Steps: Ali," a print ad execution created by Ogilvy Chicago for SC Johnson's Kiwi Shoe Care. Part of a meticulously crafted and researched campaign that involved finding the original shoes of four great American figures and telling their stories, the winning execution featured Muhammed Ali's boxing shoes. The campaign also tracked down the footwear of Ernest Hemingway, Abraham Lincoln and Amelia Earhart. "There is no image of Ali, but as you read the text, you can feel Ali dancing around the ring. You can almost smell him," said Yang. "At a time when there are so many loose tweets, it was great to recognize the power of copywriting," he continued.
Listen to this great copywriting at: http://kiwifirststeps.com/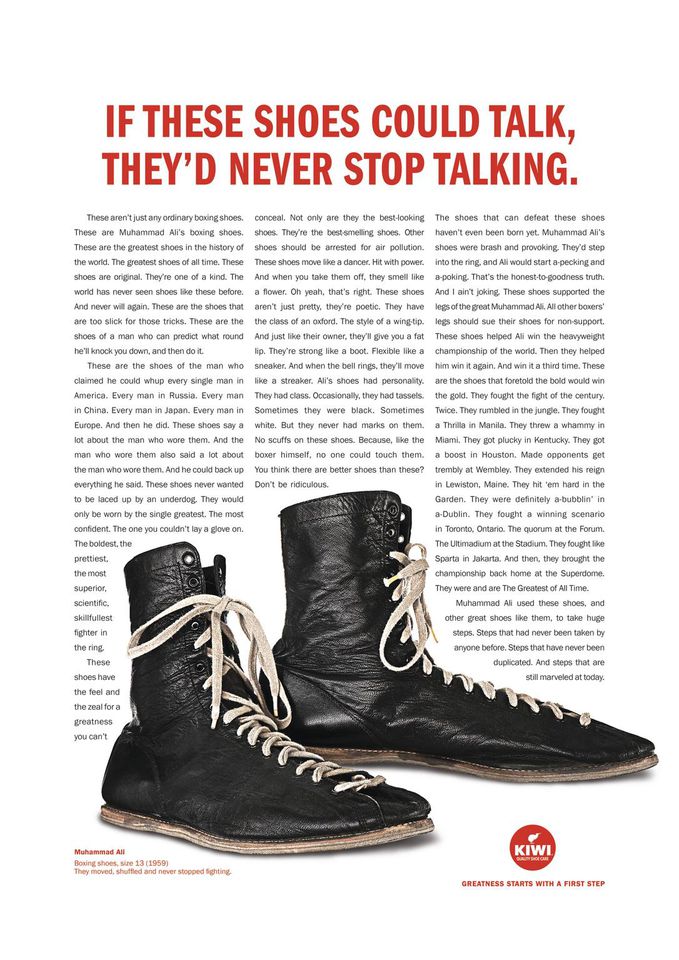 After the awards shows each night except the last, Cannes Lions arranged a Tour of the Work, where jury presidents walked signed up delegates through the works, explaining the main award winners and the reasons some work won gold and some only silver or bronze.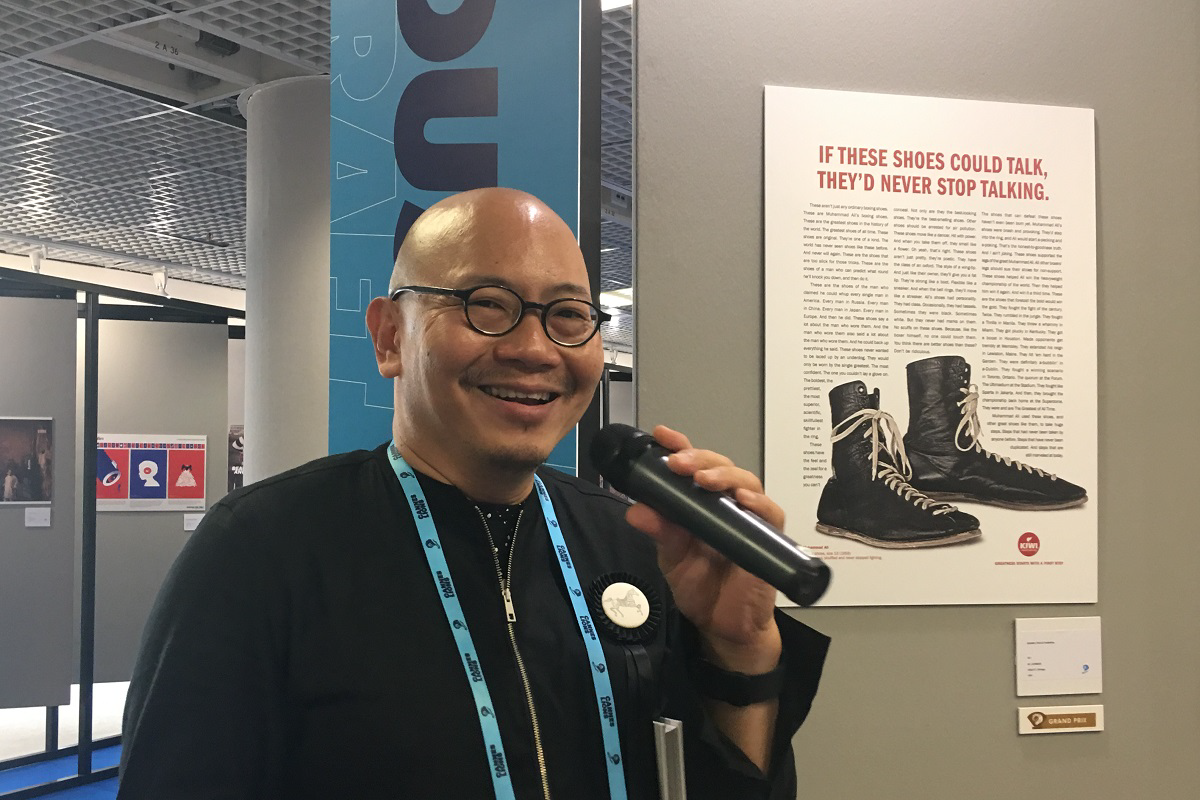 According to Yang, the basic criteria was: What is the idea? How does craft elevate the idea? Yang explains: "If there is no idea and it is just beautiful, it will not make the short list. If we judges would like to have it in our own book and would want to do something like that, that gets you to the next level. Then, does it make us jealous? Does it make us scared our clients might see it? Do we think, 'Who did that?!' Then that's the Gold! When we go, 'Oh my god, I could never do that!' That's the Grand Prix."
Yang continued: "Most of the works were judged by the nine judges. I didn't get to judge; I just moderated. Until the discussion got into a debate, then I came in and shared my point of view and swayed them so we could move forward."
Asked about working on the jury with Yang, one of the judges who accompanied Yang on the Tour of the Work said: "We had a good jury president because Yang encouraged everyone to speak up. He would ask us questions if we didn't. It has been one of the best judging experiences I've had because of the quality of the discussion."