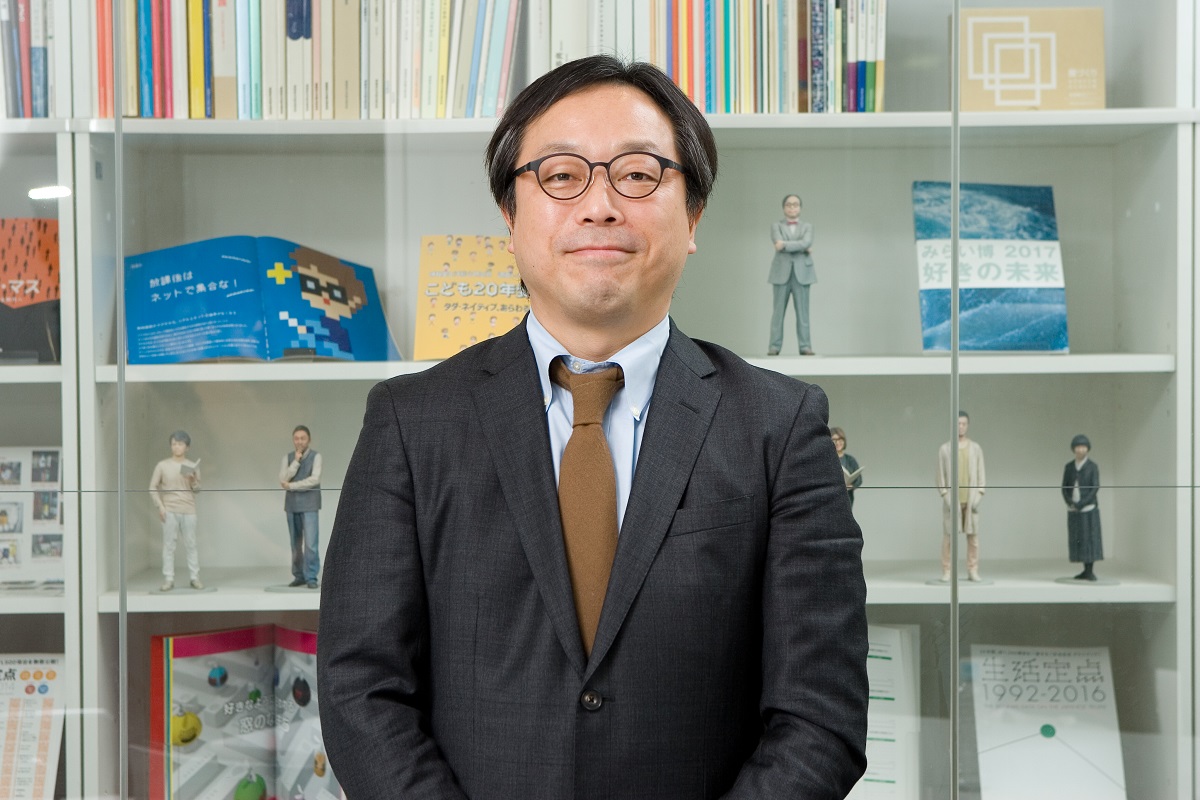 At the end of each year Hakuhodo Institute of Life and Living (HILL) asks sei-katsu-sha—the term Hakuhodo uses in place of "consumer" to mean the holistic person with a lifestyle, aspirations and dreams—to choose the year's hit products. It also asks them to forecast the next year's hits, and give their economic outlook and outlook for fun.
★ For this year's findings see:
http://www.hakuhodo.co.jp/archives/newsrelease/42008
Oct. 27, 2017: "HILL unveils hit products of 2017 and prospective hits for 2018 as chosen by sei-katsu-sha" (in Japanese)
http://www.hakuhodo.co.jp/archives/newsrelease/42721
Nov. 17, 2017: "HILL unveils results of 2018 sei-katsu-sha sentiment survey" (In Japanese)
Here, in light of these findings, HILL Executive Manager Shuzo Ishidera looks back over the year, forecasts developments in the coming year, and discusses HILL's plans for 2018.
Before we review the hit products of 2017, there's one point I should emphasize first: the list of hit products and prospective hit products unveiled by HILL is selected by sei-katsu-sha themselves. Unlike your typical product rankings, it is chosen neither by pundits nor by innovators or early adopters; rather, it indicates the actual choices made by the so-called majority. Although it may at first sight seem lacking in novelty, it is in a sense a much more authentic set of rankings. In the words of Professor Katsuhiko Ogawa of Keio University, "Technology alters the feelings; the feelings select technology." These rankings clearly reveal what suits the feelings of sei-katsu-sha today.
Examining the hottest trends based on the 2017 rankings reveals that, sure enough, "thank you tech," which was mentioned in our 2016 forecasts, is a dominant theme. "Thank you tech" is the term we at HILL have coined to denote technology that supports people in various ways, whether by assisting them, acting in their place, or augmenting their abilities. Among the items in the rankings falling into that category are drones (no. 3), accident prevention systems for elderly drivers (no. 10), electric vehicles (no. 15), and self-driving cars (no. 16).
Another noticeable consumption trend over the past few years also remains strong: "time consumption"—enjoying the excitement to be experienced only here and now. Material consumption valorizes having things that are new or rare; once people had everything they wanted, it was followed by intangible consumption, which valorizes doing in the form of experiences or action. "Time consumption" is HILL's term for what has come next: consumption that valorizes being in a certain place and participating, as typified by the ability to share stuff on social media. Instagenic (no. 1), for example, is about extracting individual moments from your experiences to share with others. Universal Studios Japan (no. 9), nightlife (no. 19), and interactive entertainment (no. 30) all fall into the category of time consumption as well.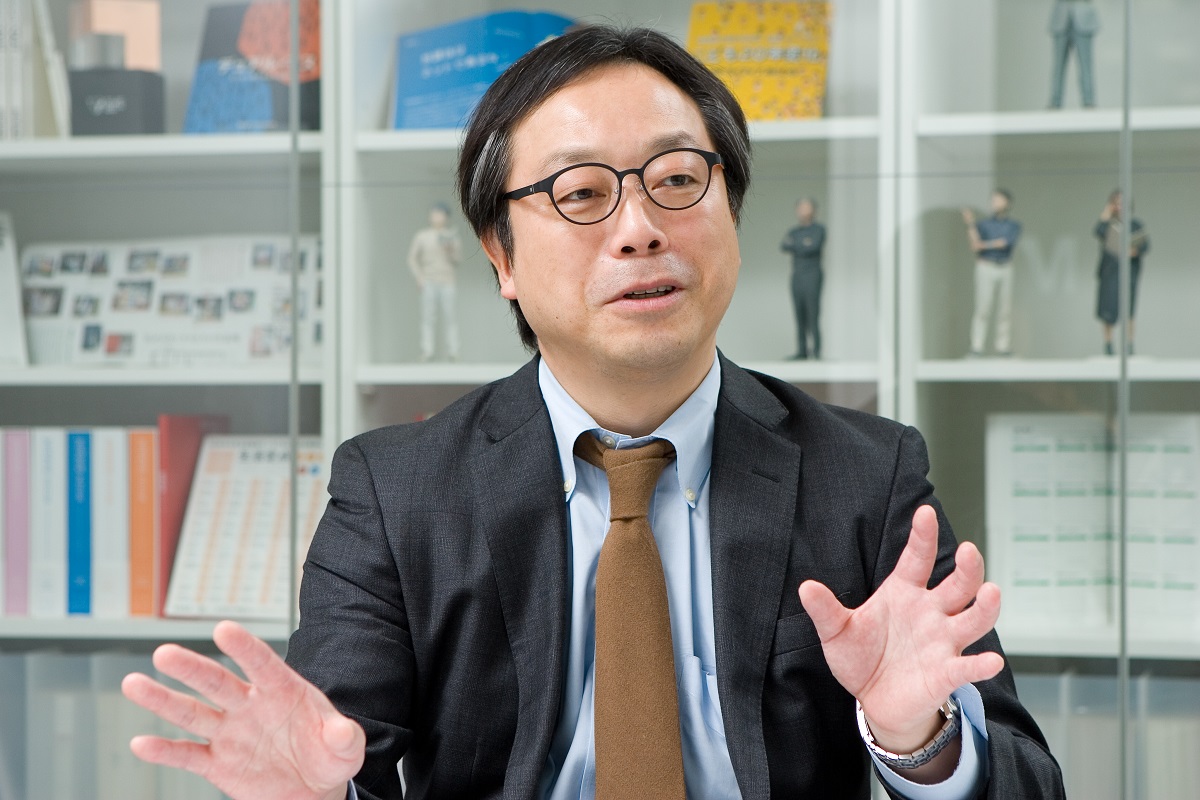 What hits will emerge in 2018, then? Our research suggests that personal assistance will be a key trend. With the increase in people living alone and working couples, products and services that help individuals solve tasks on their own are coming into the spotlight. An analysis of products and services that made the top thirty reveals four trends in personal assistance: first, things that save money, like discount smartphones (no. 1) and flea market apps (no. 9); second, things that save time, like courier delivery boxes (no. 2), self-checkouts (no. 8), time-saving appliances (no. 17), and house cleaning services (no. 30); third, things that enhance your abilities, like accident prevention systems for elderly drivers (no. 2) and self-driving cars (no. 6); and finally, things that help people connect, like Instagenic (no. 11) and private lodgings for tourists (no. 14). Technologies such as artificial intelligence (AI) and automation will gradually take over various tasks, starting with those that people are not good at or dislike—a development already in evidence before 2017. That trend, which took the form of thank you tech in 2017, should advance further in 2018. Products and services will likely appear that cater to advanced needs by attempting to solve issues of increasing social concern through the substitution of technology.
Along with these trends, I'd also like to share the results of our survey of sei-katsu-sha sentiment. HILL has since 2015 conducted a survey every autumn asking ordinary Japanese to forecast the next year's developments by giving their economic outlook and outlook for fun and stating which lifestyle activities they wish to give priority to. The number of respondents saying that the economy and their household finances would deteriorate in 2018 declined for the third year in a row, while the number saying that both would improve increased slightly. The most common answer was that both the economy and household finances would remain unchanged. These findings jibe with the latest (2016) data from the Seikatsu Teiten Survey, a longitudinal survey of the attitudes and values of ordinary Japanese conducted every other year by HILL. The Seikatsu Teiten Survey saw an increase in the number of respondents stating that there would be "no particular change from now" in Japan's direction, and living circumstances would "stay the same." In both surveys expectations that things will get better have virtually flatlined, which indicates that people are not particularly optimistic about the future. Even so, respondents stating that they experience happiness around them have increased in both surveys, suggesting that people find joy within a few meters' radius of themselves.
In the most recent Public Opinion Survey on the Life of the People conducted by the Japanese Cabinet Office, most respondents stated that they expected life to stay much the same, which agrees with HILL's findings. The Cabinet Office survey also found that while people were unhappy with their income and savings, they were generally satisfied with their diet, residential conditions, self-development, and leisure activities. Thus Japanese today are not without worries, but they're content. Conversely, if the economy were growing steadily, they might be without worries but malcontent.
In any case, we expect this state of affairs, which we have dubbed "the temperate society," to continue for the time being. The Japanese economy has perhaps entered a cycle of zero growth, hence all the attention the term the "static economy" has started to attract in recent years. The trend toward time consumption makes a lot of sense in that light. In Japan's temperate society, people want to experience fun and excitement at least in their immediate surroundings or for a fleeting moment.
The factor that drives developments under such circumstances is people's likes. If companies and local governments could furnish a means of successfully linking sei-katsu-sha trends rooted in people's likes with society at large, and turning them into something bigger, that would surely help get the economy rolling. That insight was first shared at the January 2017 Mirai Expo: The Future of Obsession, and we believe it still remains valid.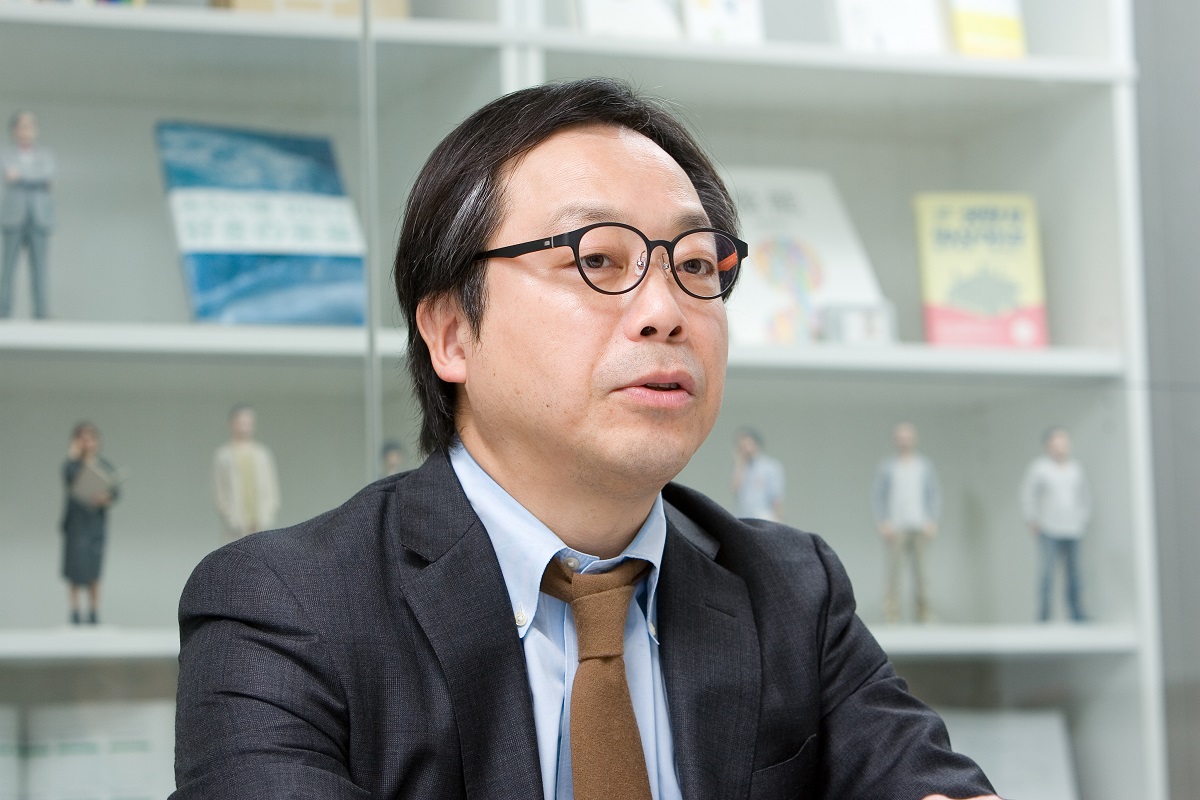 Another thing we at HILL predict will change greatly in 2018 and beyond is the attitude of sei-katsu-sha to money, and their consequent behavior. China's evolution into a cashless society is much talked about these days. Going cashless is becoming increasingly common in Japan as well, especially among young people. Recently a fast-food restaurant made the news when it started accepting credit cards. In view of such developments, HILL plans to release research on "The Future of Money" next year.
Behind the popularity of flea market apps (no. 9), for instance, must lie the fun of engaging in monetary dealings with another individual, or the game-like nature of the experience of circulating cash. In the case of crowdfunding (no. 27), instead of buying something, some people contribute money like a donation, without expecting anything in return. And the community currency Bunji, which appeared in 2012 and circulates in the city of Kokubunji and environs, has space for messages on the reverse. When you use the currency you can write something like "Excellent coffee" or "Had a relaxing time" on the back, so the next user knows what kind of people spent it previously and how they felt at the time. The Bunji has been remarkably successful in fostering a sense of community.
All these examples show how instead of simply falling in line with existing monetary systems controlled by government or corporations, ordinary people are taking the initiative when it comes to money—and having fun doing so—by creating new currencies and payment mechanisms themselves. It's fair to say that they are attempting to regain control of their money. A survey of sei-katsu-sha's opinions on money that we recently carried out elicited some fascinating answers on perceptions of the cashless society and attitudes to virtual currencies. It demonstrates that Japanese attitudes to money are truly at an inflection point.
We plan to delve further into the subject of "The Future of Money" in our preliminary research report in December and at the Mirai Expo research conference in January. Watch out for further updates from HILL.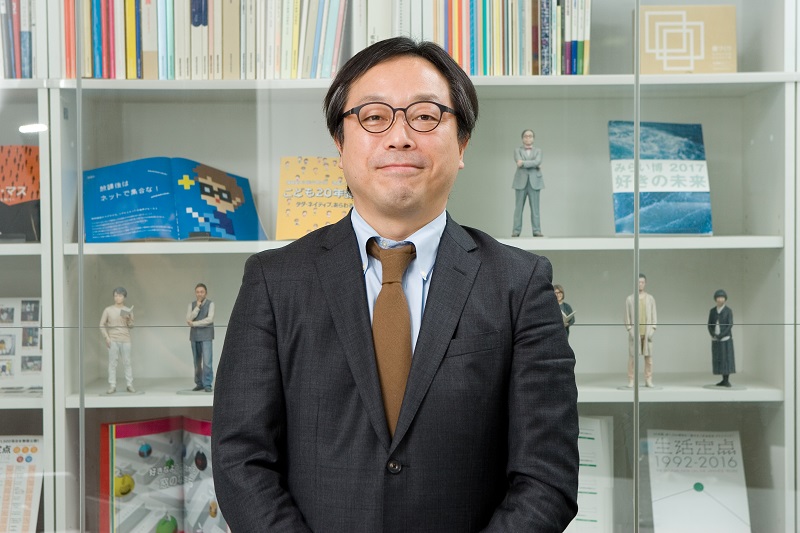 Shuzo Ishidera
Executive Manager, Hakuhodo Institute of Life and Living
After joining Hakuhodo in 1989, Shuzo Ishidera worked with client firms as a marketing planner in the fields of market research, product development, and communications. He later joined a hybrid unit tasked with branding and new domain development, and was then assigned to head office, where he worked in the department responsible for specialist personnel administration and training. He has held his present post since 2015. He is coauthor of Local Branding: How Community Brands Will Save Japan (Koubundou 2006) (in Japanese). He lectures part-time at Tokyo University of Agriculture and Technology and Hosei University.