The project team TEKO (Japanese for "lever"), dedicated to leveraging creative ideas in all fields of the client's business, was launched this autumn. (http://www.teko-leverage.com/) (link in Japanese).
★ News release on the launch of TEKO: https://www.hakuhodo-global.com/wp_admin/wp-content/uploads/2017/09/20170925.pdf
The team consists of five creative and marketing directors who work in a broad range of fields including advertising and marketing, corporate business strategy, product development, and internal reform. We asked them what led them to form TEKO and how it will operate under their co-direction.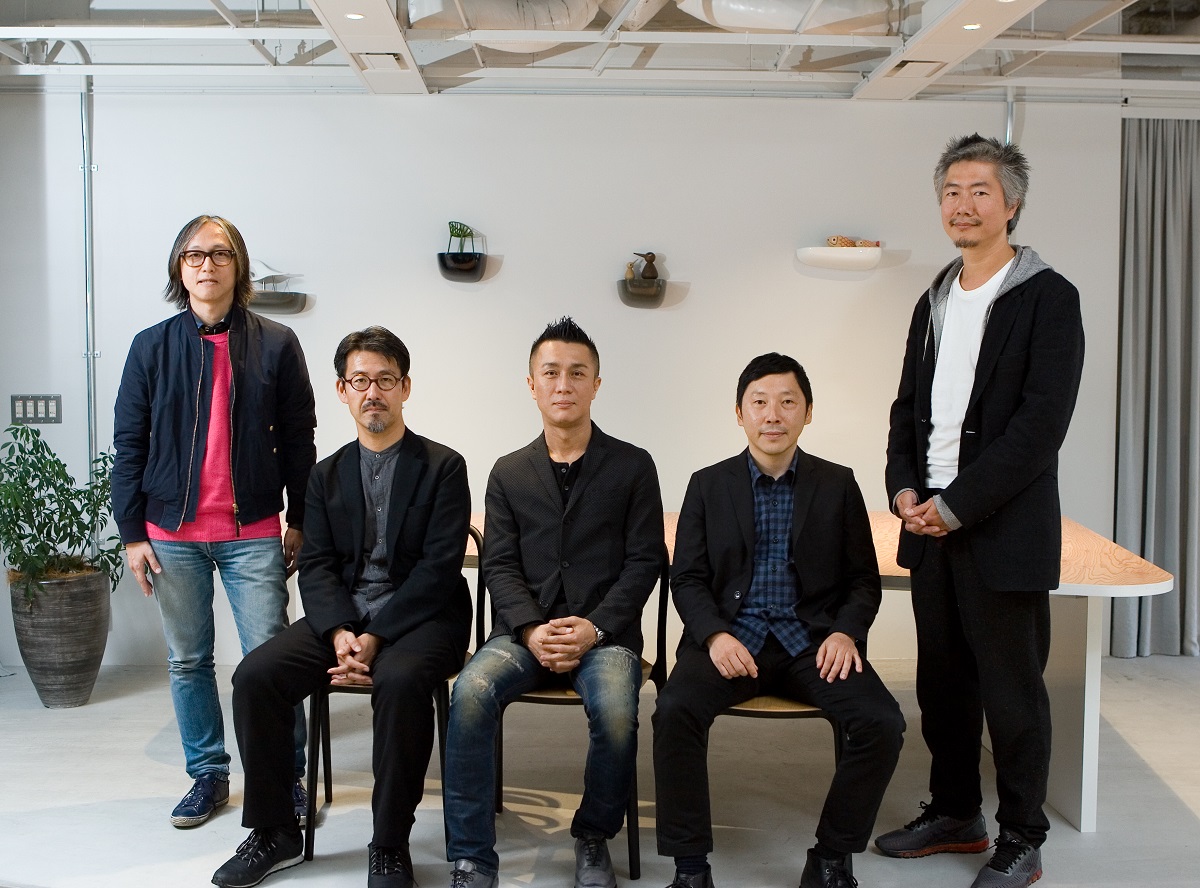 OSAWA:
I'm Tomonori Osawa, the team's leader since I first brought up the idea [laughs]. I spent a long time in the promotional field after joining Hakuhodo, but in the process of mulling over what I could do to sell stuff I gradually turned my attention to the corporate management field. Now I'm involved in creative direction of all aspects of corporate activity.
TEKO originated about a year ago when several creative and marketing directors of around the same age got together to discuss the future of marketing and creativity at the advertising agency. The four of us, excluding Itaru Yoshizawa, who was studying abroad, were there. The team was formed by those of the participants who shared similar views on the challenges ahead and the road map to follow.
With the rapid advance of digitization, it's getting harder by the year to activate consumers. That's why agencies need to create and execute in a wider range of fields. Advertising alone just isn't enough to distinguish you from the crowd. So we need to challenge ourselves to broadening our creative horizons. On that we all agreed, and so we teamed up.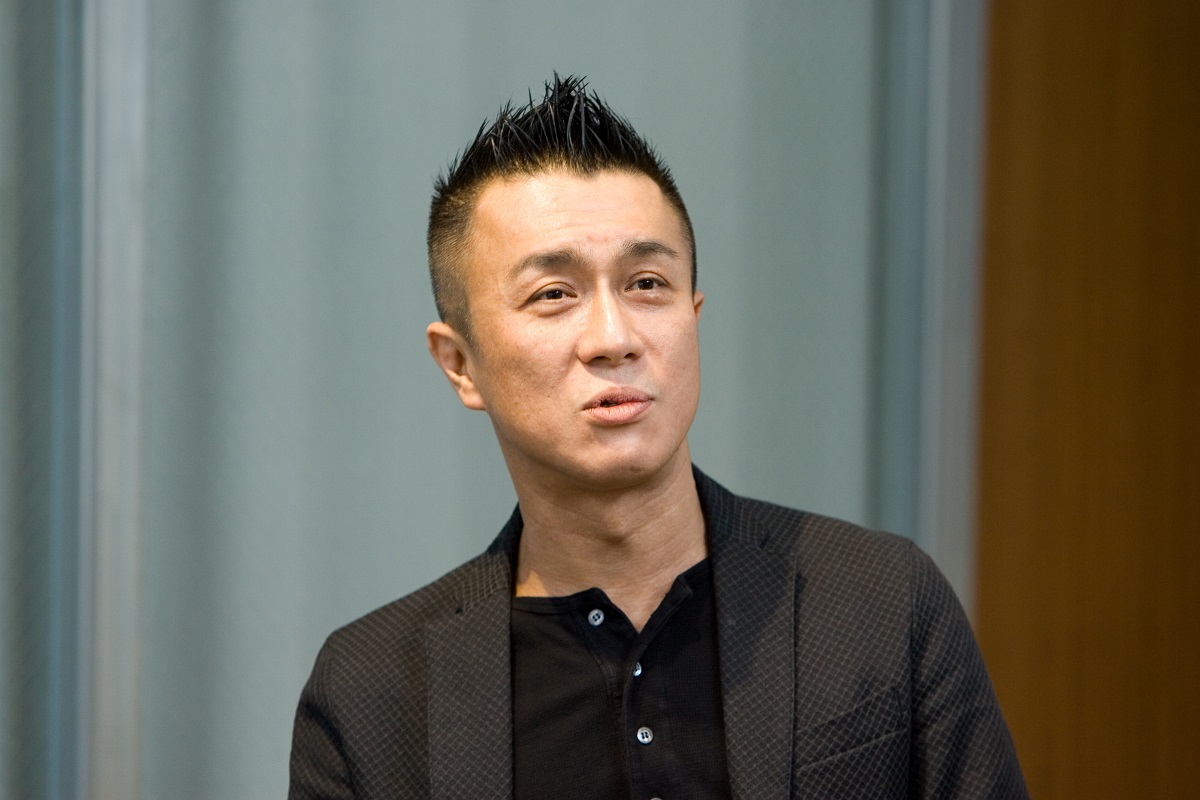 ICHIKI:
My name is Kentaro Ichiki. I wear two hats. First, I head the lab Where Art and Science Fall in Love. This produces new forms of creative from the collision of opposites—art and science, design and engineering—under the slogan of social sculpture. Second, I'm exploring how to grow companies by linking storytelling to management
Our team came into being, as Osawa just related, because we shared the same views of the challenges ahead, but at the same time I also felt it was great opportunity. I've long been convinced that the strengths of an advertising agency, which have been exercised mainly in the four mass media, are also needed for corporate storytelling and product development. On that we saw eye to eye. And so we started talking. Existing creative schemes inevitably end up becoming compartmentalized, whether they're campaign-based or media-based. Wouldn't it be great if we could transcend that? Wouldn't it be neat if there were a task force, a dynamic task force, capable of exercising creative direction over all fields of design?
NAKAMURA:
I'm Makoto Nakamura, the sole marketing director on the team.
To date I've been involved in product development, business development, and integrated information strategy. Recently I've been working on advances in marketing by applying data and digital. I also belong to Hakuhodo DY Holdings' Marketing Technology Development Division, where I work on Group-wide projects like researching cutting-edge technology, while conducting comprehensive planning encompassing digital, systems, and media.
I spend much of my time engrossed in left-brained thinking. But a little while ago I was struck anew by the importance of creative that ultimately gets people to take action, and became acutely aware of how important it is to strike a balance between being systematic and being cute. That's when I was invited to join TEKO. The timing was perfect.
HARADA:
My name is Tomoki Harada. I'm on secondment to TBWA\Hakuhodo's startup studio Quantum.
Quantum helps a wide array of enterprises—from ventures to major corporations—incubate new businesses. There, as Chief Creative Officer, I'm on the same team as product designers and engineers. I work with the client not just on coming up with business ideas but also on formulating a business vision and concept and even developing products and services.
At TEKO I hope to play to my strengths by capitalizing on my perspective on product and service development at the phase when the germ of the client's business idea takes actual shape.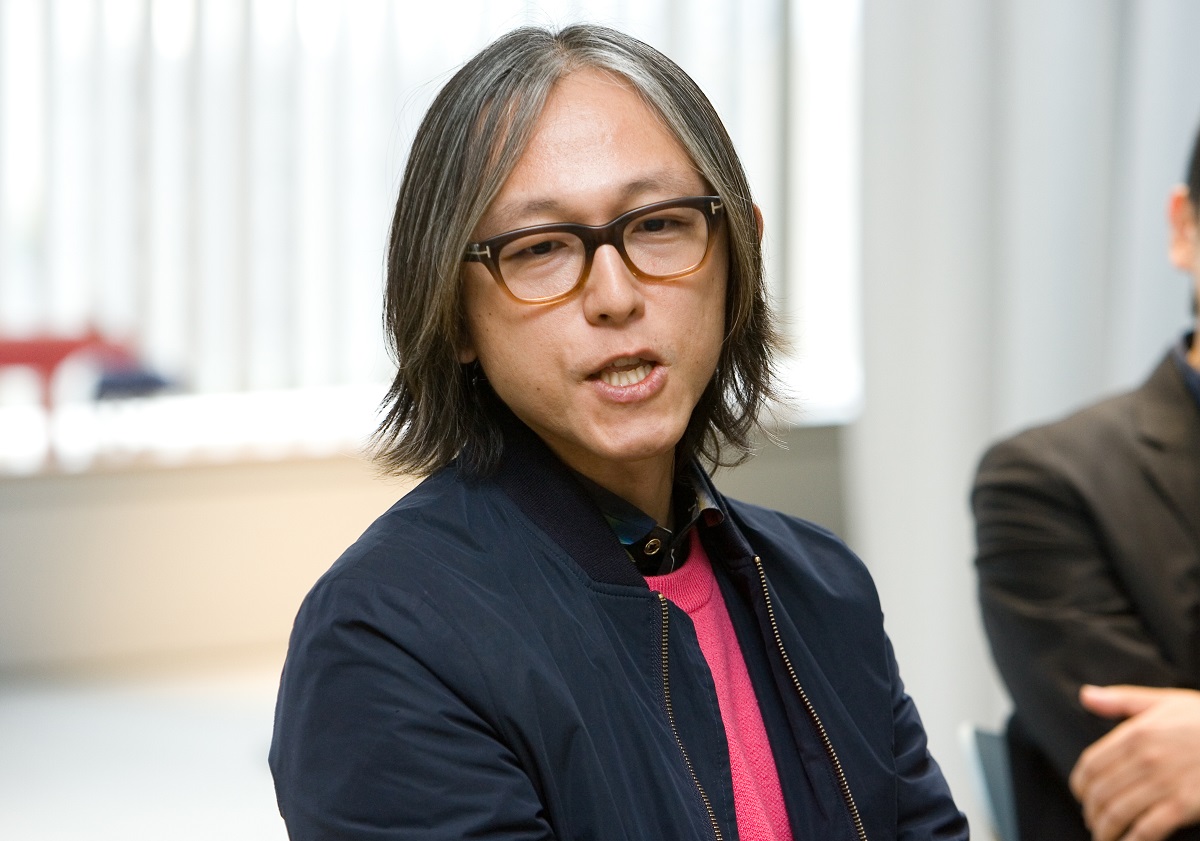 YOSHIZAWA:
I'm Itaru Yoshizawa.
I was enrolled in the Sloan MSc program at London Business School in 2016, where I studied business strategy and innovation. Currently I'm with the Brand & Innovation Design Division. With Japan's declining birthrates and aging population, and the march of globalization, companies are no longer able to devise solutions with their time-honored methods. I want to assist such companies with business development and organizational reforms by sparking innovation through design thinking and speculative design—the technique of asking questions instead of offering solutions.
Hakuhodo is a really flat organization where boundaries are easily crossed, but even so I fear it's developing a silo mentality as its field of business has steadily expanded and become increasingly complex.
In that regard we team members are all twenty-year veterans of Hakuhodo, so we each possess our own separate internal resources. Thus all we need to do is discuss among ourselves what to combine and how to combine it in order to produce the best formation, and we're able to come up with an answer in short order. I think we make a really good lineup.
OSAWA:
The first guy I approached was Harada. We talked about how we wanted to build a team that was, as Ichiki described earlier, capable of exercising creative direction in every field—capable of being creative across the full gamut of corporate activities. The only way to do that, naturally, is to bring together people who are good at different things. And so we discussed who to approach.
HARADA:
That's right.
All of us here are of course professional advertising creatives. When people with such different competencies come together, they should presumably be capable of playing a broad role in any project while building on the creativity they've each developed in advertising. I usually work on product development, and Osawa is intimately involved in internal corporate action and distribution. Nakamura thinks in terms of both data and creative, while Yoshizawa, who has studied abroad, thinks in terms of management and business strategy. Ichiki applies a social, global viewpoint in his day-to-day work. Blending those different perspectives should make it possible to create something different than anything before. And all of us deal with the CEO of the client firm, so all five of us should be able to take in advertising, marketing, and communications at a single glance, through management's eyes.
OSAWA:
Naturally, when meeting with a CEO, we don't see things in the compartmentalized terms characteristic of agency thinking—in terms of the agency's organization and working units. TEKO is all about delivering simple solutions that meet the person's order on a one-stop basis. These are not such easygoing times that you can tell people, "Please wait while we get things all set up." Speed is of the essence. That's the reason we're a lean group of five with differing fortes.
NAKAMURA:
As a marketing director, I feel strongly that marketing at Hakuhodo is consistently integrated with the creative field: what are we going to bring the world? That, I think, is one way in which we fundamentally differ from a consultancy. Hakuhodo holds a vast pool of data that grows by the day, and it of course engages in analyzing it, but analytics alone doesn't make the world go round. That wouldn't be Hakuhodo marketing. The same goes for digital and technology. Turning data and digital into an engine for driving society forward requires a forum that mashes up the right-brained and left-brained worlds. TEKO can do that intensively on a small scale, and being on such a team should definitely be interesting. You need to examine the data dispassionately qua data, but it's necessary at the same time to make a leap. It's really important in this day and age, I believe, to put your head together with someone right-brained who can do that with you. So hopefully TEKO will be able to pull off the feat of simultaneously conducting marketing and making a leap, and do so in a contemporary way that is classic Hakuhodo.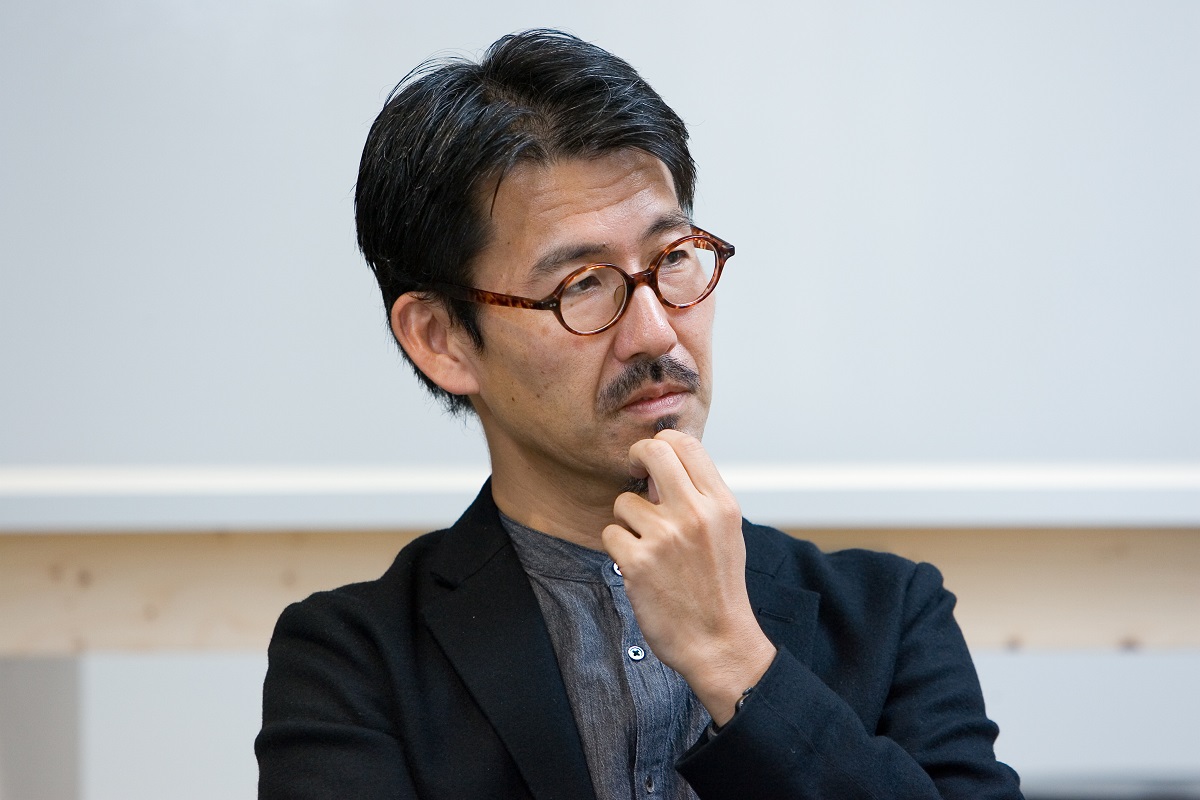 YOSHIZAWA:
Definitely. The Brand & Innovation Design Division, where I work, now often competes with consultancies whose core competency is in the field of innovation, and the big question is what capabilities do we offer that only an advertising agency can. What agencies excel at, I believe, is value creation, which I guess is the same as what Nakamura calls "making a leap." Our edge lies in our ability not just to optimize but to go beyond that and make a leap—to be creative and offer new values.
ICHIKI:
At the risk of sounding a bit abstract, with developments in AI and the Internet of Things (IoT) and big data and other non-creative fields now accelerating at an incredible rate, I think it's incumbent on our generation to redefine what creativity is in the true sense of the term. Well, I believe the five of us have what it takes as a group to discuss, from a variety of angles, questions like what a particular firm's raison d'être is, or what story to tell the public about a particular product or service. Right now the team is a composite of five people's craftsmanship, but if it can be sublimated into a larger aggregate of craftsmanship down the road, I have the feeling it might help make the advertising industry cool again.
To take the point further, the ideal, perhaps, would be if a decade from now Hakuhodo is known as a "creative agency," having shucked off its advertising-firm trappings. Sparking innovations, turning businesses around, making products, generating internal dynamism, producing events—all are creative endeavors. TEKO should be able to assist in that shucking-off process.
YOSHIZAWA:
Absolutely. Attempting something ambitious like that, I believe, takes a team of creatives rather than individual virtuosity. That's where co-direction comes in. Over the past decade or two advertising has witnessed a trend toward individuals trying to make a name for themselves in the industry, but I suspect that the team era will make a comeback. I have a hunch that more and more things will be doable only by a full-service agency possessing a complete set of creative capabilities—by a team. Let's hope TEKO can exercise co-direction in various forms depending on the requirements—dual, triple, or of course as a whole team.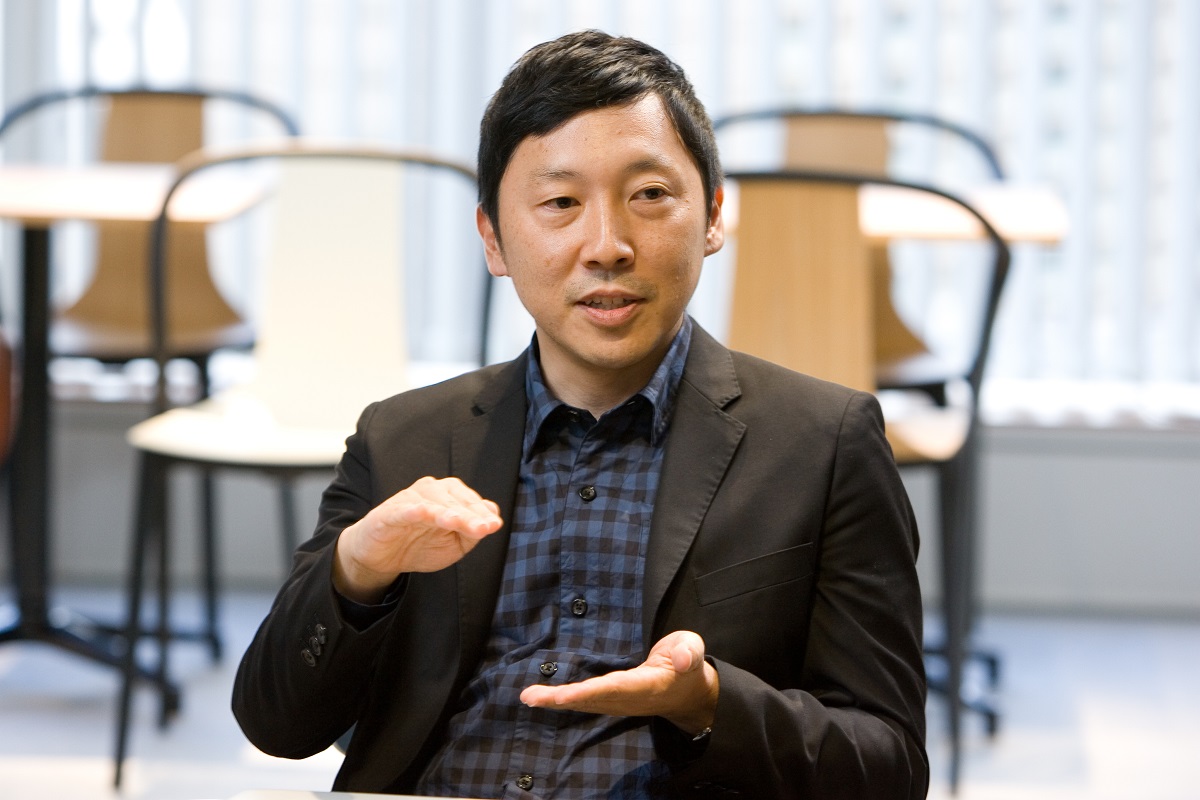 OSAWA:
Definitely. With our clients' challenges now becoming ever more complex and wide-ranging, no creative or marketing director has the ability to exercise direction all alone. Individual projects are increasing in difficulty even as the range of operations steadily expands, so it's impossible to handle everything alone. So I guess the era of co-direction is here.
There's another potentially exciting thing about co-direction. Until now, when Creative Director A was leading the team, the output was described as typical of Creative Director A. So what happens when something is co-directed? Co-direction by Persons A and B, co-direction by Persons A, B, and C…the possibilities are endless. That too is one of the new challenges TEKO is taking on.
HARADA:
We considered various names, but we ultimately settled on TEKO—Japanese for "lever"—because what we're trying to do is creatively leverage the entire gamut of corporate activities. There was also the fact it was pithy, easy to remember, and sounded cute [laughs].
The advertising business has until now been structured around commissions and fees. Earnings are tied to the amount of work you do. In future, though, the idea of investing will also become necessary, I believe. Investing our creativity in the client will drive up the value of the firm itself and its products and services. Returns will multiply as a result. That's what we should be aiming for. Creative work, however minor it may appear at first, has the power to leverage corporate value in a big way. We settled on this name because we want to function as the lever.
NAKAMURA:
I find that the joy you derive from a project once it reaches the public differs completely depending on whether you win a contract just to handle the advertising or you work with the client on overall business management. The latter type of project is actually on the increase, and I imagine that the role of creative and marketing directors will steadily expand in future. Hopefully TEKO can cater to such needs and thus enhance our own value and the ad agency's raison d'être.
HARADA:
Leading a team of engineers and product designers as I do, I think it would be great if we could challenge ourselves to bring ideas to Japan and the world via products and services, instead of via the media as until now—if what was once brought to people by getting a million viewers to watch the commercial reached them in the form of a million products instead. It would be neat if TEKO could be the catalyst for initiatives like that.
ICHIKI:
To spur innovation, it's really important for specialists who speak different languages to match professional wits without being too ready to compromise with each other. That's why it's so neat that five people with such different professional backgrounds have come together like this. It had recently occurred to me, in fact, that creative directors and marketing directors needed to innovate too. The TEKO initiative could itself become the model for the creative directors and marketing directors of tomorrow. It'll be really fun to see what emerges from this incredibly motley crew of five [laughs]. It's not like we just get on well together.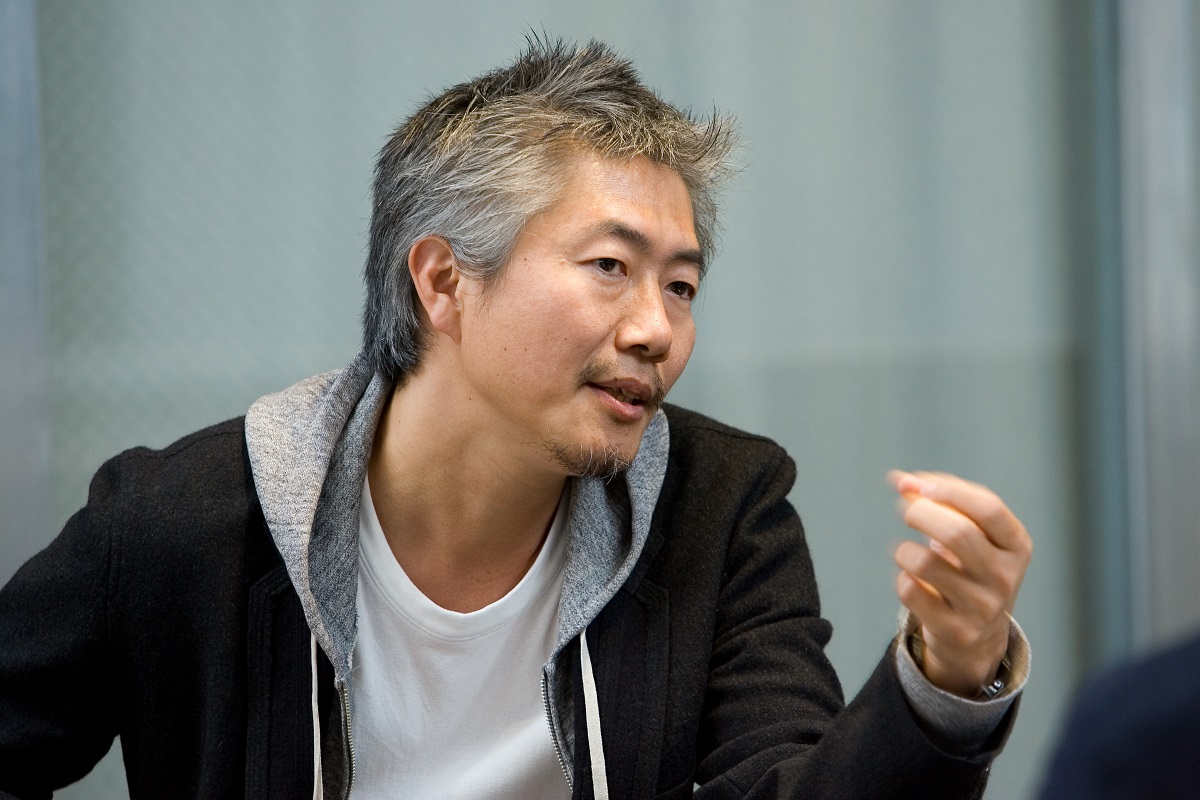 YOSHIZAWA:
Marketing is for some companies these days just another cost, which they pare back when their bottom line deteriorates. Thus the client's growth and the growth of our own business are delinked, which is a serious dilemma. Therefore we'd like to develop a scheme that enables our business to grow when the client's business grows. For example, we could launch a new enterprise with the client, or form a joint venture. TEKO hopes to tackle the challenge of synchronizing the client's growth and our own.
OSAWA:
The members of TEKO all have success stories under their belts, like using their creative flair to dramatically increase the client's enterprise value or change the world. A single line written by a copywriter can revive the flagging fortunes of a product, for example; a single in-house poster produced by a designer can be transformational for the client as a whole. When you look back on such times afterwards, you realize that you didn't just focus on the immediate problem but saw the whole picture. And created the most effective solution to the problem.
This may be an odd way of putting it, but it's like the principle of the lever: the further the "creative point" is from the problem you're dealing with, the greater the effect. Lowering the price of a product because it's too expensive and people won't buy it is a solution that focuses solely on the problem, but taking a broader view enables you to find various other approaches. How about giving the product a facelift? Or overhauling its distribution channels? Or altering the company image itself?
The five of us with TEKO want to prove that our creativity is of great value both to the client and to Hakuhodo with an approach that starts with getting a complete overview of the client and asking ourselves where to unleash our creative prowess.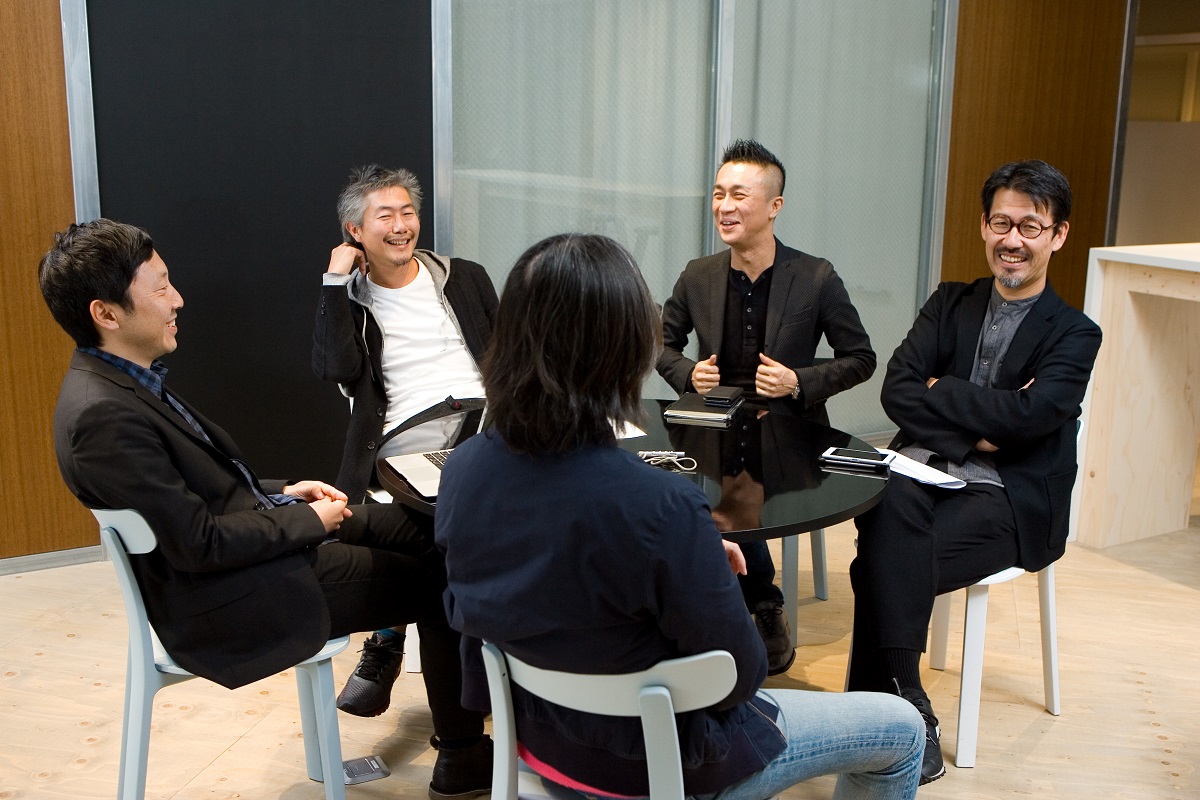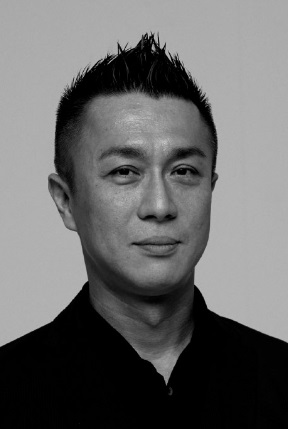 Tomonori Osawa
Executive Creative Director, Hakuhodo Inc.
Leader, TEKO
Upon joining Hakuhodo in 1996, Tomonori Osawa was assigned to the sales promotion section, where he worked on planning promotions in sectors like automobiles, beverages, finance, retail, and insurance. He later went on to handle mass media advertising, online campaigns, in-store promotions, and events as well. As creative director he has overseen many integrated communication campaigns for major corporations. Today he has extended his bailiwick beyond marketing communications to embrace creative direction of all aspects of corporate activity, including developing new services, formulating distribution strategy, and taking internal action. His particular focus is on bringing products to individuals.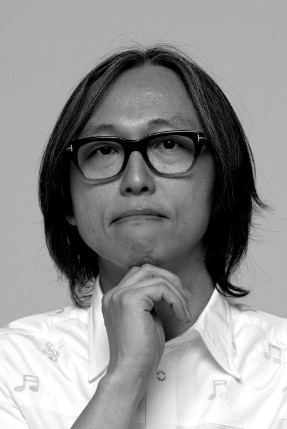 Tomoki Harada
Chief Creative Officer,
\
Quantum Inc.
Leader, DECs
Tomoki Harada, who joined Hakuhodo in 1996, has worked at Hakuhodo and TBWA
\
HAKUHODO, as well as Chiat
\
Day in Los Angeles, handling creative direction and copywriting for major global brands. Currently he leads the "DECs" team of designers, engineers, and creatives at
\
Quantum, the Hakuhodo Group's startup studio that helps new businesses get off the ground. He doesn't merely formulate a business vision and concept; he works with engineers and product designers on developing the product or service itself.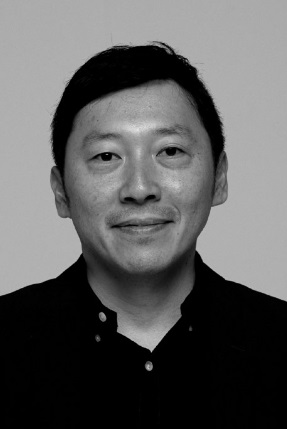 Itaru Yoshizawa
Senior Creative Director, Hakuhodo Inc.
Itaru Yoshizawa joined Hakuhodo in 1996. As copywriter and creative director, he has worked on marketing strategy and branding, vision formulation, product and service development, and organizational reforms for major companies in a wide range of industries, including beverages, toiletries, automobiles, and life insurance. He has many unique achievements to his name, such as providing business strategy support to a venture firm at the growth stage, and developing a new concept for a local hospital. He obtained a Sloan MSc from London Business School in 2016. Currently he helps companies reinvent themselves by offering his support as creative director on both the management strategy and branding fronts.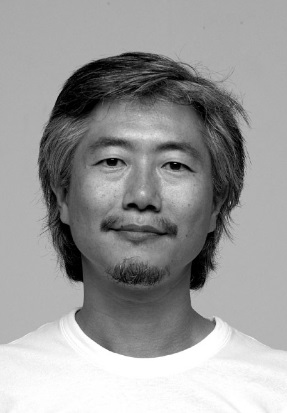 Kentaro Ichiki
Senior Creative Director, Hakuhodo Inc.
Founder and Editor in Chief, Where Art and Science Fall in Love
Kentaro Ichiki, who joined Hakuhodo in 1998, is editor in chief of Where Art and Science Fall in Love, a publication that champions the need to take innovation design beyond the advertising field into society at large. As founder of the Where Art and Science Fall in Love design lab, whose staff come from such varied backgrounds as art, music, architecture, and programming, he has worked with numerous corporate management teams and local governments in Japan on innovative design projects pitting reason against emotion. He frequently collaborates with art schools and universities specializing in the natural sciences. Since 2014, when he was selected as a Young Global Leader at the World Economic Forum at Davos, he has expanded his horizons to the international stage.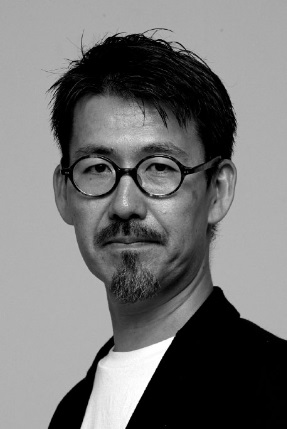 Makoto Nakamura
Senior Marketing Director, Hakuhodo Inc.
Makoto Nakamura joined Hakuhodo in 1999. Since being assigned to the marketing section, he has worked on business and product development and campaign strategy for an impressive array of clients. He has particularly extensive experience in the area of integrated information strategy, having executed numerous communications campaigns seamlessly linking the mass media and the Internet. He has given frequent talks and presentations at official ad:tech sessions, the Japan Marketing Association, and other forums. Currently he engages in digital- and data-based marketing while holding a cross-appointment at Hakuhodo DY Holdings' Marketing Technology Development Division, where he conducts comprehensive planning encompassing digital, systems, and media.