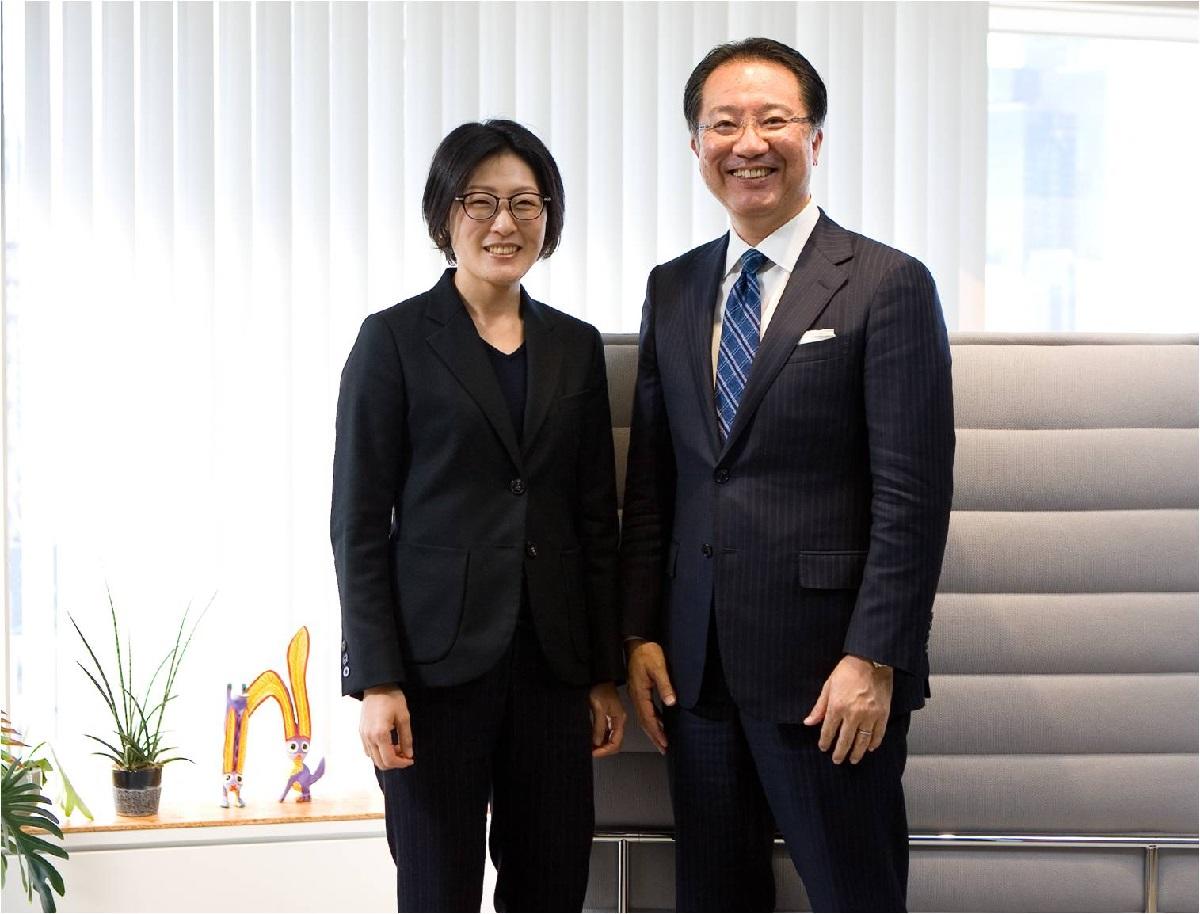 In November 2017 Hakuhodo released its own speech consulting service for top management called Powerful Speech Developers (link in Japanese). This service helps company managers decide their key message by tapping the leadership communications expertise of Hakuhodo's PR Division. It also works with professionals like speechwriters and oral communication consultants. It advises top management on how to tailor their message to their audience, the company's stakeholders, so their speeches truly strike a chord.
Here we feature two of the people involved: CEO speech consultant Shigenori Sasaki, who assists with crafting speeches as part of the service, and Hakuhodo's Shiho Maki, who has many years' experience helping top brass get out their message through her work in public relations. They talk about the power a speech can have, along with factors that move an audience—both the universals and those unique to today.
SASAKI: I currently work as a CEO speech consultant, and I have a thirty-year career behind me. Particularly significant was my twelve years' experience at Sony, where I did a lot of speechwriting as assistant to Akio Morita and Nobuyuki Idei. When I first struck out on my own I offered consulting services on all aspects of management. But when I asked myself how I could most make a difference in the world, I hit on the idea of helping business leaders get out their message, and that's how I settled on my present job title.
MAKI: I've worked in public relations at Hakuhodo for about a decade. I occasionally provided support to CEOs or departmental managers when they took the stage to give a speech or presentation; then the focus of my job gradually shifted to corporate communications near the top of the company hierarchy. When it comes to providing peripheral support to top management, I've done it all, from media training and presentation training to arranging stage clothes for a major presentation to doing a photo shoot for a new president's bio. We've come to believe that getting out your key message and delivering speeches are of particular importance and thus require ongoing support, so we've beefed up support in those areas. That's how I came to know of you, Mr. Sasaki, the speech professional.
What we've always been best at is getting out the message to the outside world. We put ourselves in the media's shoes and figure out what needs to be said by working back from there, then apply that in crafting the message. You, on the other hand, mainly work on messages targeting the company's own people. I guess things are a bit different when your audience is internal.
SASAKI: When speaking to an outside audience, you need to use elegant language and be media-conscious by hitting all the right buzzwords, but when speaking to an internal audience you need to be a little more down to earth. There's a definite difference between the two. All too often a CEO shares with employees exactly the same information as he's just shared for IR purposes: a review of the company's performance and the latest midterm strategy. The latter is clearly intended for the securities and stock markets; it focuses on money. It falls short if you're addressing your own employees. Employees want to be told what value they're going to be delivering to customers and what their president expects of them. So first you need to determine what employees are concerned about and where their worries lies, then come out with a message that focuses specifically on that.
Employees find it rewarding thinking about how they can surprise and delight customers. Their efforts to do so translate into better numbers. While figures and strategy are indispensable when addressing an outside audience, the rewards of the job and sharing the same values are key when addressing an internal audience.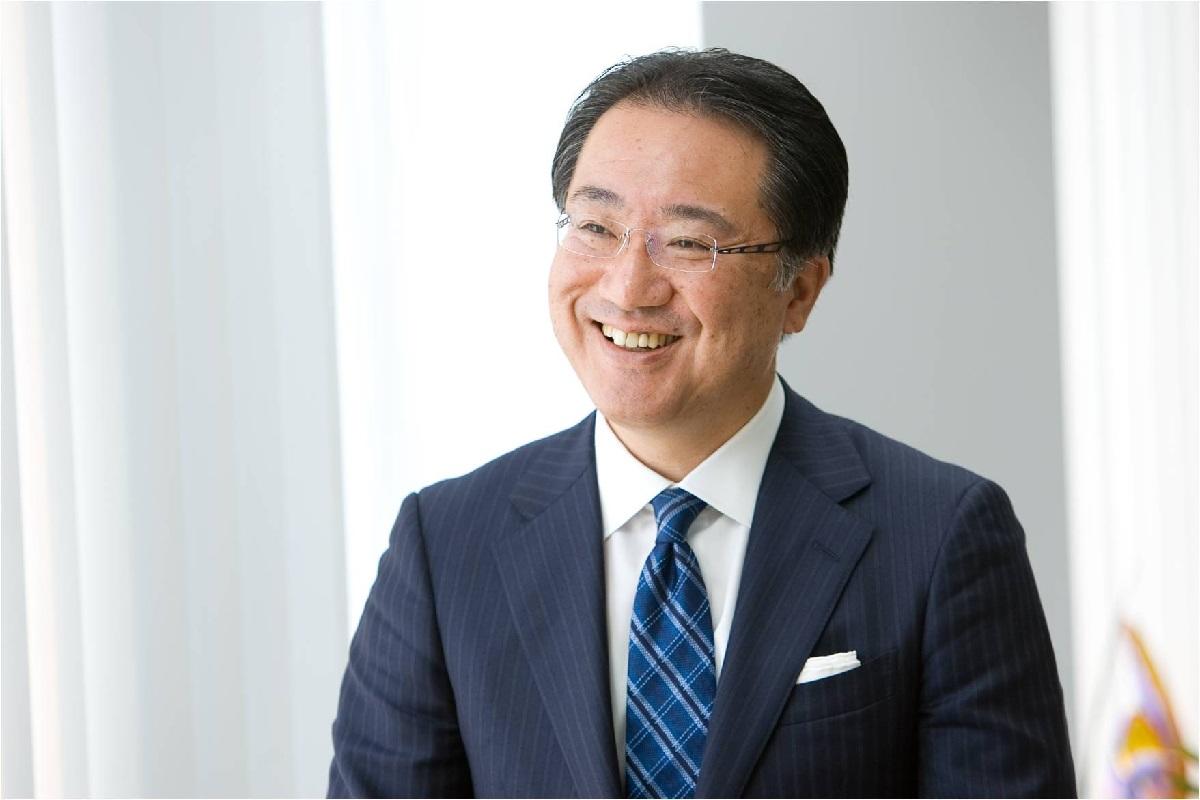 MAKI: Well, it's certainly no longer like the old days, when the president would just show a bunch of figures and say, "Okay, let's pull out all the stops!" Companies these days aren't so much expected to offer short-term returns; rather, one thing they're judged on is their ability to grow in the medium to long term on the environmental, governance, and social fronts as well. Clients are starting to turn to us for advice on how the CEO and senior executives can get out their message when communicating with investors through shareholders' meetings, financial statements, and so forth. That's something that's never happened before.
SASAKI: Advances in information technology mean that companies today can't cover stuff up even if they want to. They can talk cool in the media, but they'll be judged on the facts. Any gap between appearances and the truth results in instant loss of trust. Companies in this day and age need to be genuine and do the right thing and act virtuously.
MAKI: That's why it's so important to keep verbalizing your message and getting it across.
SASAKI: Absolutely. When delivering a speech or a presentation, it's not enough just to make the information easy to follow; the key thing is whether or not the speaker's true feelings, their ambitions, their motives, and their goals get across loud and clear.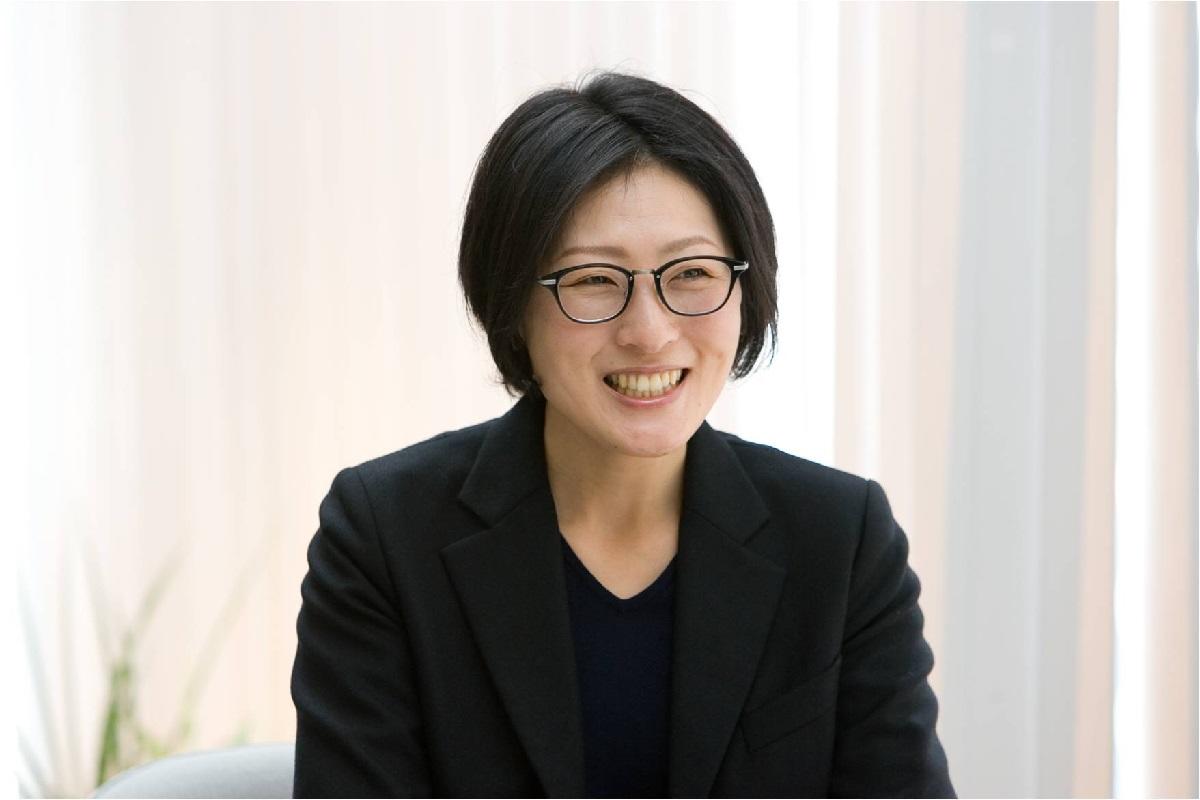 MAKI: You start your book The Rules of Motivational Speaking (link in Japanese) by explaining that what makes a speech persuasive are, as the ancient Greek philosopher Aristotle argued, the three key elements of logos (reason), pathos (emotion), and ethos (credibility).
SASAKI: That's a basic principle of public speaking, but ultimately the most important thing is the speaker's character or ethos (credibility): the fact you can trust what they say. No matter how much you hone the techniques of logos and pathos and how glibly you speak, your audience won't listen if you lack credibility. That holds true also for a CEO trying to get out his message. To cultivate trust, you need to convey the nuts and bolts. Why is the company doing what it's doing? What future does it intend to achieve, and how committed is it to achieving it?
MAKI: In advertising, too, they say that there's a logic to each product in the form of its features and competitive edge; its emotional value is enhanced through the worldview depicted in the commercials; and people opt to buy it because the company selling it has public credibility: they believe it's doing good things for society. I was amazed when I realized that those are the same as the three key elements of speechmaking you mention in your book. Basic human psychology, or should I say the essence of what motivates people, is something universal.
SASAKI: You may well be right. Another important factor is nonverbal communication, because people try to sound out what you're really thinking based on your facial expression and tone of voice and other nonverbal elements. That's the realm of the psyche, of the emotions. The most decisive factor is what mindset or psychological state you're in as you speak. It's no good superficially feigning gestures or wearing a face. Your audience will subconsciously sense whether what you're really thinking, your innermost feelings, are at variance with the nonverbal signs—your tone of voice and facial expression. If the two are consistent, your message will be really powerful and resonate.
If, for example, you have only a short time to coach someone on giving a speech, you can't really get deep inside their minds, so you may have no choice but to advise them on their facial expression and bodily movements, like "Give me a bigger smile," or "Gesture more emphatically." But in fact that's not enough. In our case, we explore where the person's true feelings lie by talking to them; if they don't know themselves, we delve into their mind with them. Once they've sorted that out and are able to communicate it effectively, the result is a very powerful speech indeed.
MAKI: In that sense this service is an investment that delivers tremendous returns. Helping top management improve their speaking skills may lead to employees becoming more highly motivated and completely transform public perceptions of the company. It works for any company or CEO, regardless of size or line of business.
SASAKI: Definitely. And the CEO's own thoughts are the sine qua non. A story in your own words based on actual experience is really convincing. While it's important to be logical and lucid, it's even more vital to say something that only you and no one else can say. That's the kind of talk that most lingers in people's minds.
MAKI: Several years ago I was working with someone from a foreign-owned advertising agency, and they said to me, "Why is it that when people in Japan write up a proposal, they start with a problem to be solved?" In Japan the usual approach is to first identify a problem, then analyze the reasons behind it and consider how to solve it. The person's point was that on the contrary, the very first thing you should do is present a vision: this is what we most want to achieve right now, so what can we do to achieve it? That approach certainly generates the energy to move forward.
In Japan, too, the first thing that's needed is to clearly convey the CEO's vision. Japan is now a very pleasant, convenient place thanks to the hard work of those who have gone before us and advances in science. Of course, there are still lots of outstanding and new challenges to solve, but I'm more convinced than ever that having a vision of how you want to change society is a more effective way to motivate people these days than trying to solve problems.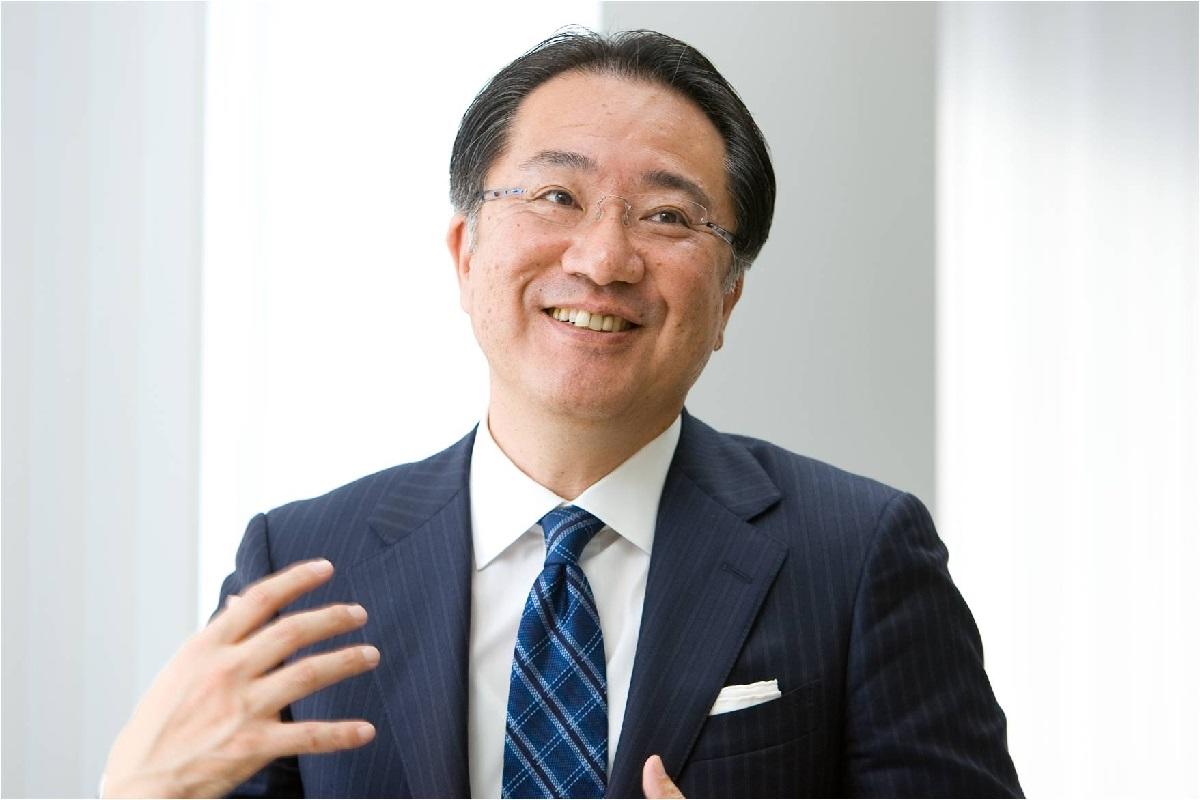 SASAKI: When you're an outsider assisting the CEO in getting out their message, the important thing is to work in unison with the company's employees. The ideal is to share the same story: for example, if the company is in need of internal reform, what's actually happening in the workplace and where are employees struggling; or how they've made an effort and won gratitude for it. To take the point further, the best thing is to form a team with the company's people over the medium to long term, rather than on a one-time basis, and if possible work together systematically on developing the CEO's message.
I believe that once you've experienced the power of a really great speech, you'll realize just how effective a speech can be. For example, if the regular pronouncements of a company CEO don't have much impact, neither he/she nor his/her staff will think that speeches are a big deal. They're not yet aware of just how compelling it is when a flesh-and-blood human being speaks in words inspired by their own life. But a powerful speech earnestly championing the cause of reform really can transform the mindset of employees and the behavior of management at a stroke. There, I can't help thinking, lies the true value of a speech by the CEO.
MAKI: I too have witnessed cases where a change in the CEO's speaking style has galvanized and reenergized an entire company. Outside stakeholders like the media and shareholders pay a great deal of attention to the company CEO; they sense even the slightest change and increase their expectations of the company, and that affects opinions of and investments in the company. The words of the CEO may have the power to sweep up people both inside and outside the company and get them moving in an instant.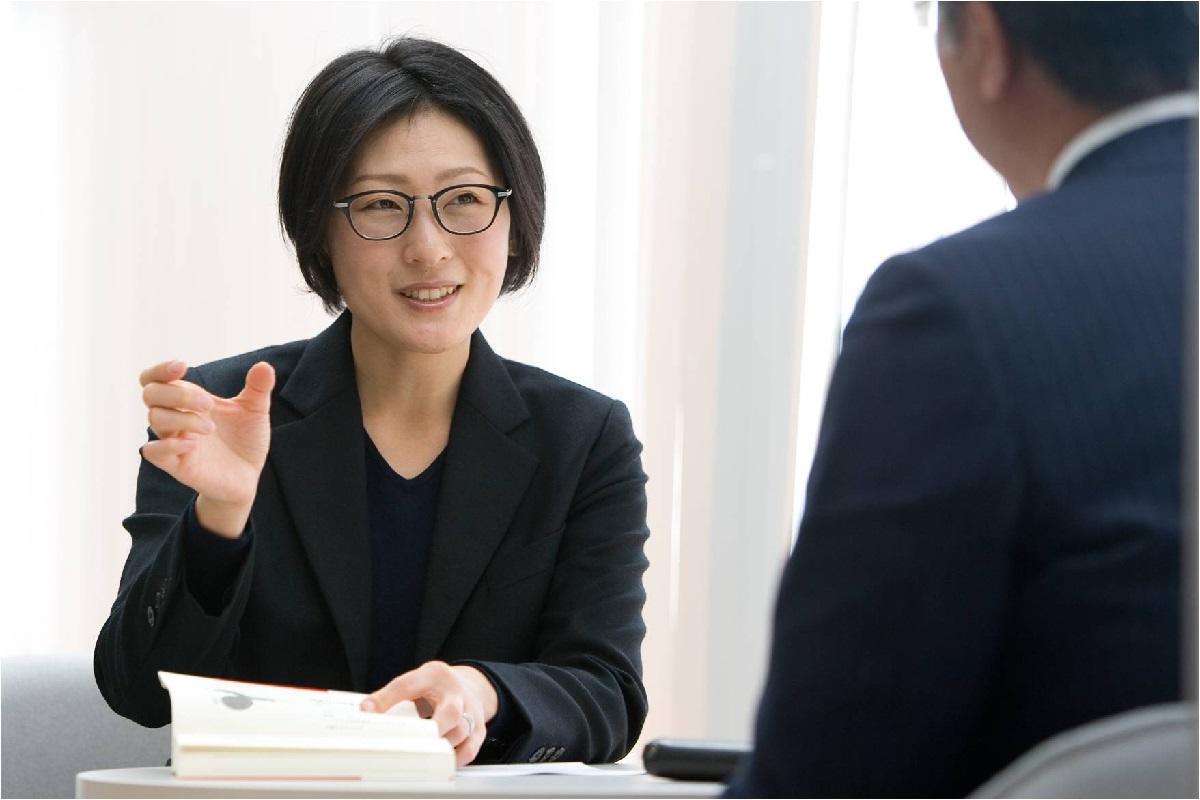 SASAKI: Internal staff have their limitations; they're not capable of asking bold questions or taking bold action, as I once experienced myself. If the president says the brand needs an overhaul, for example, all employees will ask is, "How do you think we should proceed?" But outsiders like us can ask questions that get at the heart of the matter, like "Why do you want to overhaul the brand in the first place?" That lets us get to the root of what the CEO has in mind.
MAKI: The company's own people undoubtedly know where the challenges lie because they've got the best vantage point. On the other hand, it's not easy for them to point those challenges out or go a step further and ask "Why?" The true value of this service may lie in how it can break the impasse when something can't be done entirely in-house.
SASAKI: If we're really going to reform Japan, it's vital that the companies that power today's Japan and firms with global heft become even better. It's a great honor to work with you on this team as one of the members who will support that process of reform, and I hope to be able to make full use of my own abilities to that end. I expect we'll be able to do some neat stuff if people with many different skills come together around Hakuhodo and pool their strengths.
MAKI: I look forward to working with you on nurturing this service. Thank you.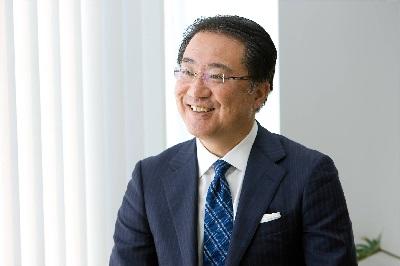 Shigenori Sasaki
CEO Speech Consultant and Executive Coach
Born in the city of Kitakyushu in 1963, Shigenori Sasaki graduated in economics from Doshisha University in 1987 before joining the Industrial Bank of Japan. In 1990 he was hired by Sony Corporation, where he served on the personal staff of Chairman Akio Morita and assisted him with his activities in the business community. During that time he mastered the art of speechwriting. He studied at the Harvard Kennedy School from 1995 to 1997, where he completed a master's degree in public administration. On returning to Japan, he served on the strategic staff of President Nobuyuki Idei until 2001 while acting as his speechwriter. Besides providing support with over 100 speeches at Sony, he was also involved in developing Japan's national IT strategy as assistant to the chairman of the IT Strategy Council. He headed the business strategy department and global strategy department of the personal audio division before leaving Sony. He subsequently worked on management reforms at several companies before starting his own business in 2009. His leadership communications course has been taken by over 10,000 business leaders to date, and he offers individualized consulting services to senior political and business leaders.
Mr. Sasaki is the author of Convey Your Thoughts and Move Minds: The Speech Textbook (Diamond, 2012), Why Great Leaders Talk of Failures (PHP Institute, 2015), and The Rules of Motivational Speaking Imparted by the Speechwriter to Successive Sony Presidents (Nikkei Business Publications, 2017), all in Japanese.
Shiho Maki
Director
PR Strategy Division, Hakuhodo
Shiho Maki joined Hakuhodo in 2000 and has been with the Corporate Communication Division (now the PR Strategy Division) since 2004. An expert in corporate communications, she has worked on numerous projects including implementing media training and presentation training programs for top management, developing key messages and drafting speeches, and formulating medium- to long-term communication strategies.