A four-day event "Tap Water Adventure" got underway at T-Site Garden Gallery in Daikanyama, Tokyo on Thursday, 18 August. The event runs through Sunday, 21 August.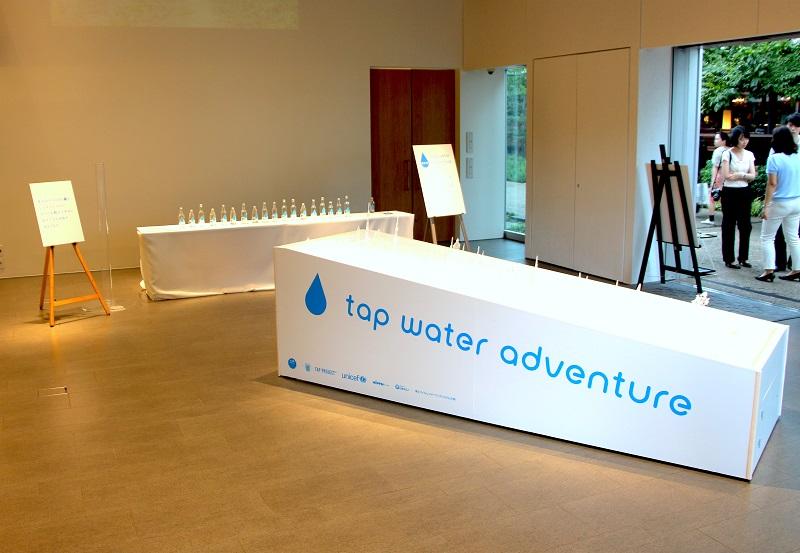 This event, organized by the Japan Committee for UNICEF and like-minded members of the Hakuhodo Group (Hakuhodo Inc., HAKUHODO DESIGN Inc., TBWA\HAKUHODO Inc., Hakuhodo i-studio Inc., Hakuhodo Product's Inc.), is being held as a flagship event for Tap Project Japan 2016 to help bring clean and safe drinking water to children in need across the globe. Tap Project is a fundraising campaign to encourage donations of at least \100 for water or tea served free of charge at restaurants and cafes.
The donated funds will be used to help give children in the Republic of Madagascar, an island country in Southeast Africa, access to clean and safe drinking water. Originally launched in 2007 in New York, the Project entered its eighth year in Japan, following the local launch in 2009.
・Click here (in Japanese) to go to the Japan Committee for UNICEF website.
・Click here to go to the Tap Project Japan website.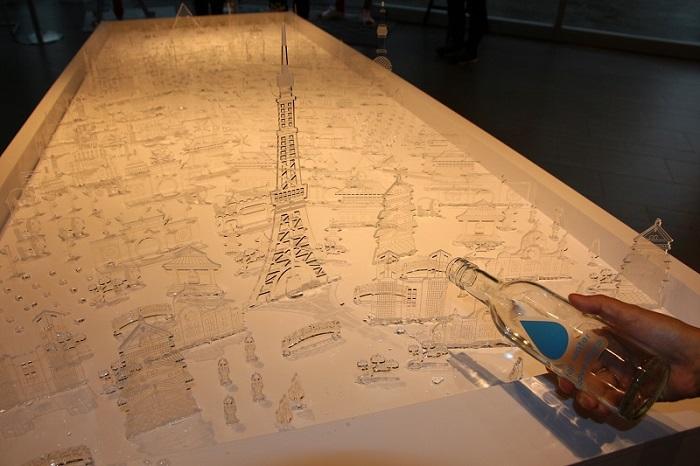 "Tap Water Adventure" is an installation that makes you feel your donation will help deliver clean water all the way from Japan to Madagascar. Pour a cup of water into the container at the end of the board, and the drops of water will travel all the way from Japan to Madagascar through various countries, until the clean water is delivered to children in Madagascar.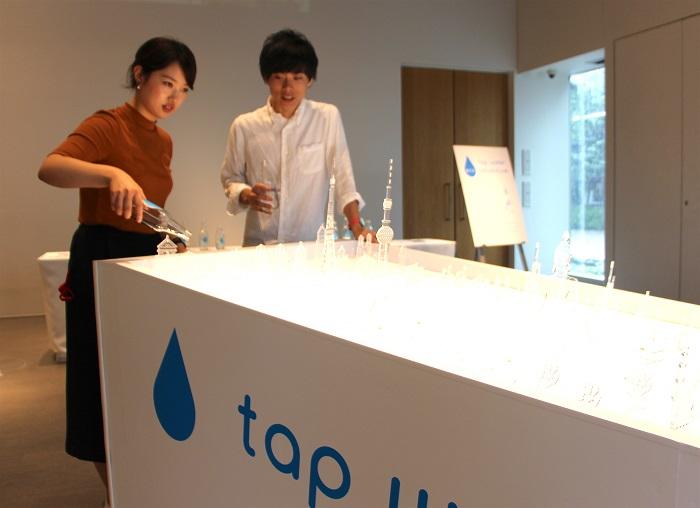 At the event, visitors poured water onto the board from the glass bottle provided, and watched how it flowed through the Eiffel Tower and other miniature objects symbolizing the countries in between. In addition to this flowing water installation, the event also features materials on water issues faced by children in Madagascar and activities to address those issues, as well as a replica of an actual well installed in a local school as part of the project activities.
The funds raised at the event will be used for community water and sanitation projects implemented by UNICEF for children in the Republic of Madagascar, a Southeast African island country where only one in three persons living in rural areas have access to safe drinking water.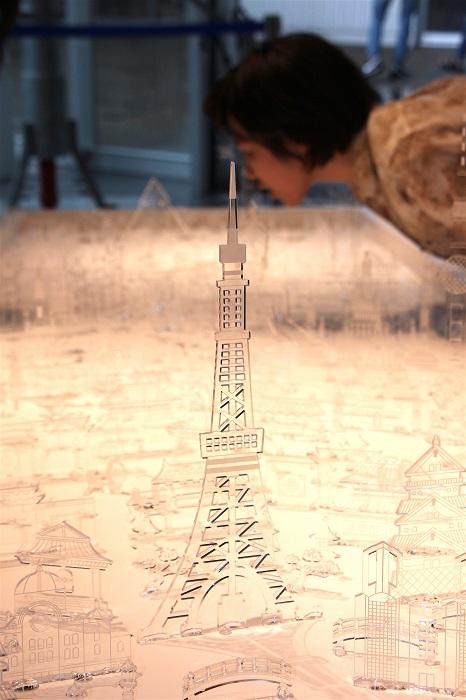 Overview of Tap Water Adventure
Period:Thursday 18 to Sunday 21 August 2016, from 11:00 to 20:00
Venue:Daikanyama T-Site Garden Gallery(16-15 Sarugakucho, Shibuya-ku, Tokyo) http://tsite.jp/daikanyama/
Access:
Railway: Five minutes' walk from Daikanyama Station on Tokyu Toyoko Line
Bus: Take the Tokyu Transsés bus from Shibuya Station and get off at Daikanyama T-Site.
Admission: free