In April 2016 Hakuhodo unveiled the Shoppers Cascade™ Model, a proprietary planning tool that re-energizes sei-katsu-sha' s shopping behavior. The Shoppers Cascade™ Model is a completely new marketing model that uses a wide array of technologies to visualize the actual purchase consideration process in store, which has remained a mystery until now. It thus makes it possible to design marketing initiatives that will translate into increased sales and profits for manufacturers and retail distributors alike.
Two concrete solutions are already available, the Subconscious Survey Program, and store shelf behavior metrics, a service offered in conjunction with Shopperception Inc.
The four people involved in developing and now running the model talk about how they created it and what there aims were.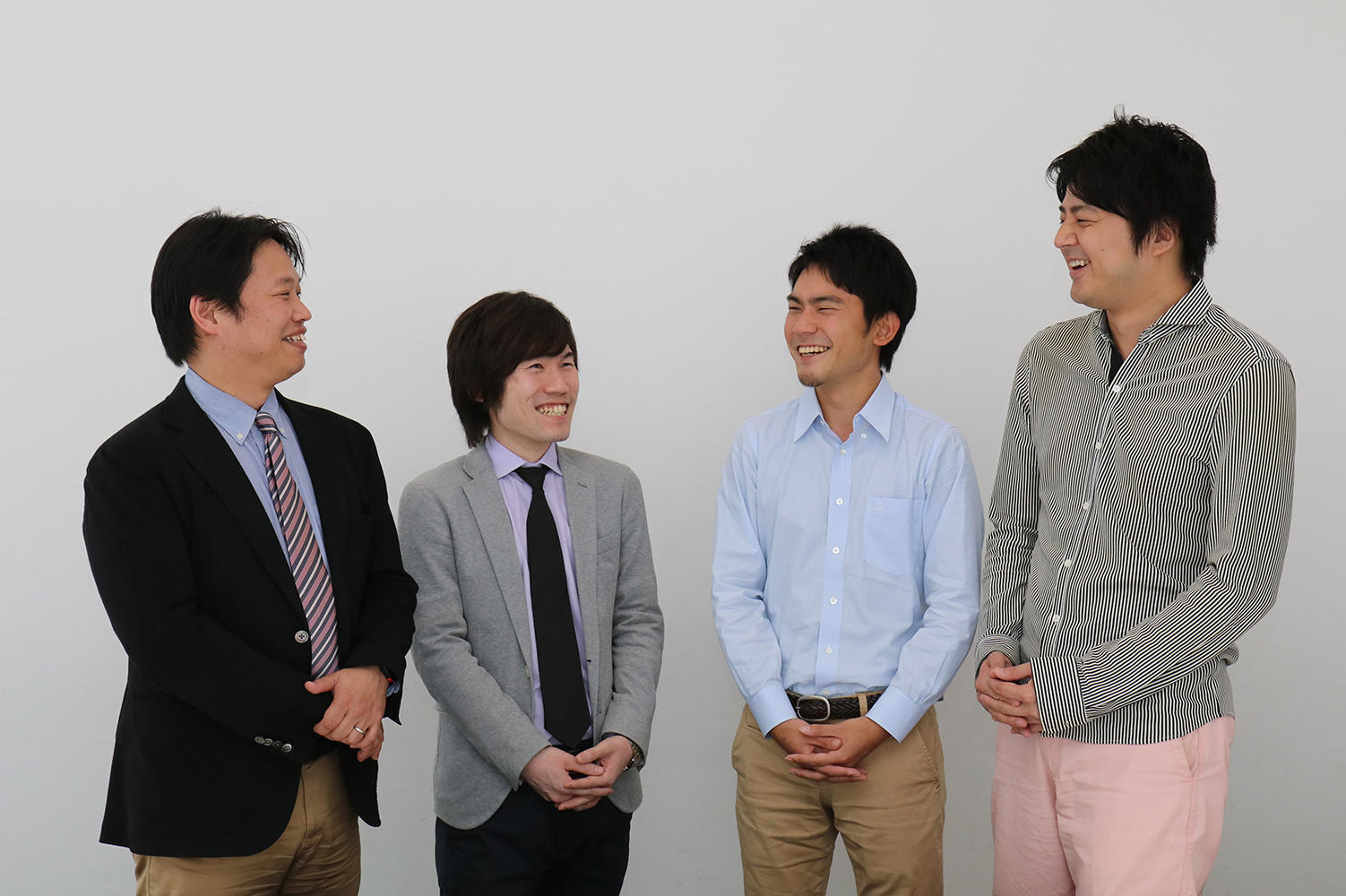 From left: Masato Aoki, Toshiya Kishimura, Kyohei Hasegawa, Satoshi Sato
First, could you briefly describe your career backgrounds?
AOKI: I was assigned to the Hakuhodo Institute of Shopper Insight in 2010, and since 2014 I've been head of the Shopper & Retail Marketing (SRM) Division. That was exactly the period when the Shoppers Cascade™ Model was developed. Since April of this year I've been in charge of Hakuhodo DY Holdings' Marketing Technology Development Division and Hakuhodo's Research and Development Division. Thus I'm now involved in the project on two fronts: researching in-store behavior, and exploring the possibilities of getting out one's message through targeting.
SATO: I joined Hakuhodo three years ago. Including my pre-Hakuhodo days, I've worked for many years on business and service development in the marketing services field. I've had many opportunities to engage in business development in the shopper marketing field; I've worked on a particularly large number of services harnessing data. I applied myself to developing the Shoppers Cascade™ Model as a means of solving problems in store that couldn't be adequately handled through ID-POS analysis alone.
KISHIMURA: I was initially in account service, where I handled a telco account. I've worked on an especially large number of interactive campaigns. Drawing on that experience, I now have the job of developing new businesses and services by applying technology, with the aim of promoting digitization.
HASEGAWA: I joined Hakuhodo in 2012 and was initially assigned to TBWA\Hakuhodo. There, as strategic planner, I mainly handled the accounts of automobile, food, and consumer electronics manufacturers and worked on planning of advertising communications. Last October I was transferred to the SRM Division, where I became involved in development of the Shoppers Cascade™ Model. Currently I'm engaged in the task of bringing in a new service offered in conjunction with Shopperception Inc., store shelf behavior metrics.
What led you to build the Shoppers Cascade™ Model?
AOKI: I'd say changes in what clients require of Hakuhodo. What advertising agencies have been asked to provide until now is solutions to challenges mainly in the field of marketing communications, like improving awareness and image and creating buzz. But over the past few years the effectiveness of those solutions has also become an issue, in terms of how they contribute to sales. In other words, the range of what's expected of an advertising agency has changed. Therefore, in order to contribute to sales, designing the shopping process right through to purchase, instead of just improving awareness and image, has become a critical mission for the SRM Division. Designing the shopping process requires tapping demand among potential customers, not just the target customers envisaged by the client. We thought that maybe there was a way to size up that latent demand by observing different shopping behaviors — for example, visiting the sales floor but not buying, looking at the product but not taking it off the shelf, taking it off the shelf but not buying.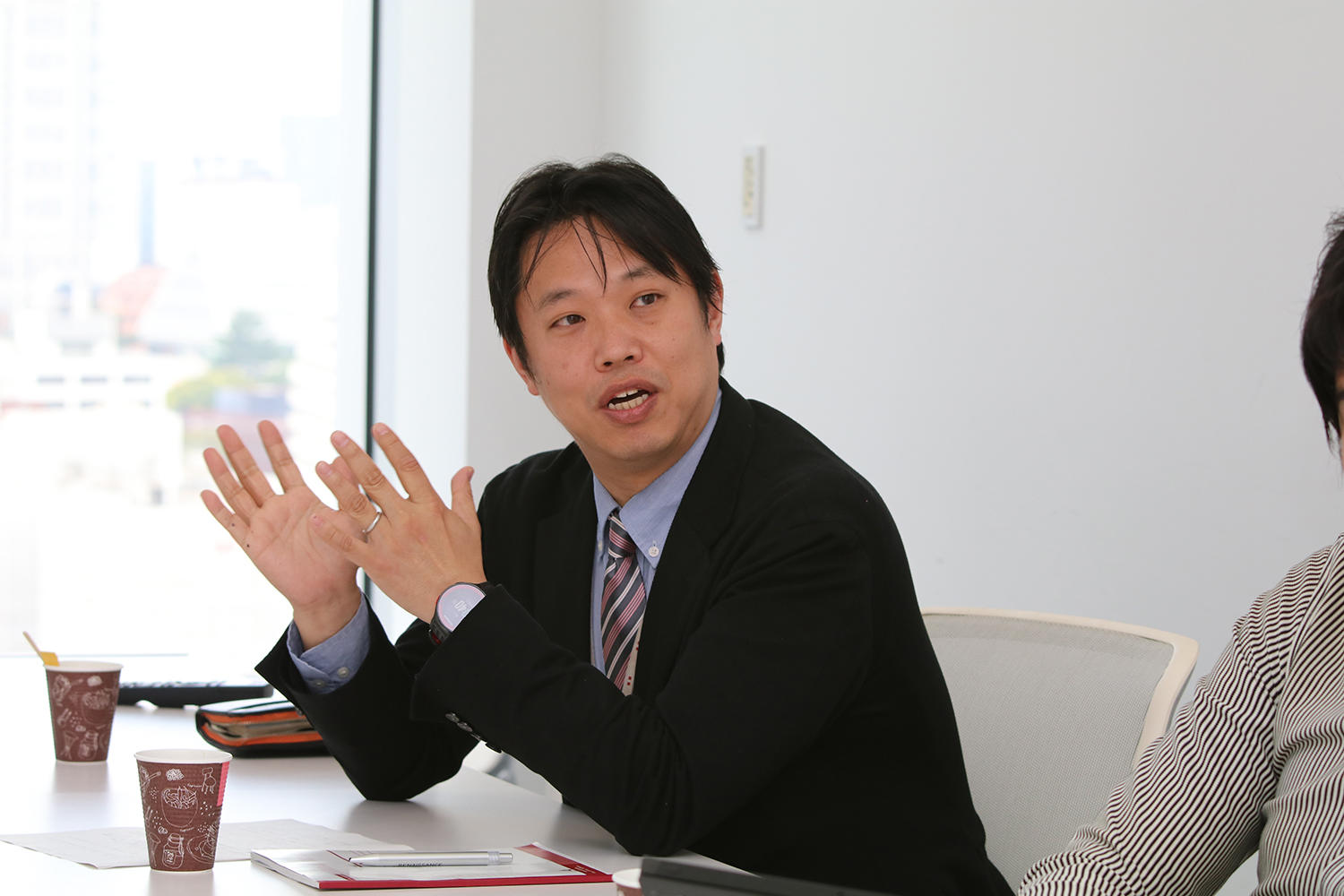 HASEGAWA: The really important thing is that clients' interest is now focused on how shoppers make decisions at the store shelf. Actually, discussion has arisen in the past of questions like, are people vacillating as they buy, or do they intend to buy a particular product, and sample surveys have been conducted by camera, but it wasn't previously possible to accurately quantify such things. A qualitative approach predominated. But now that data on behavior at the store shelf can be quantified and visualized by applying this new technology, I think expectations are really high.
SATO: There are basically two really important things when it comes to marketing to shoppers. One is getting them to the store. The other is getting them to actually buy the product. Of those marketing activities, it was possible to evaluate the effectiveness of store visits and purchases. But the shopping process between arrival at the store and purchase of a particular product was a black box. If a shopper didn't buy, there was no way to gauge whether that was because they vacillated or because they never even made it to that particular shelf. The Shoppers Cascade™ Model provides a means of neatly visualizing that process. It performs a checkup, as it were, on the store or product. That lets you administer preventive treatment before ill health sets in, right? Because taking action after sales fall is if anything like administering treatment after disease strikes. Including leading indicators, not just indicators of results, among your metrics for evaluating marketing activities should allow you to make proactive improvements.
AOKI: That's right. We now use the term Shoppers Cascade, but the term brand cascade is already in general use. There's awareness and understanding, favorability and purchase intent. But the desire to buy, I believe, is something that gradually builds up as the cumulative effect of a whole series of experiences from day to day. Something caught your fancy when you went to the store, say, or you like the ad. So when favorability is down in the brand cascade, purchase trends in store may already be in a sorry state indeed. After all, it takes a long, long time for a brand to fully form in someone's mind. Thus behavior could serve as a leading indicator of the success of your marketing efforts.
SATO: It also lets you detect preliminary signs of the effects of new marketing techniques. During a trial in store, for example, it often happens that the effects don't immediately show up in sales and purchases. But if you use behavior as a leading indicator, you may find that in fact interaction with the product is increasing, though that may not translate into purchases, or people vacillate when they interact with the product, meaning that surprisingly it's among the options they're considering buying. Observing indicators like those lets you measure preliminary signs of the effects, which may surprisingly ripple through to sales and purchases in a month or two. That I think is really neat. Another advantage is that retail distributors and manufacturers can talk using the same benchmarks. Whereas previously they talked using different benchmarks, now they can evaluate things with a single unified model.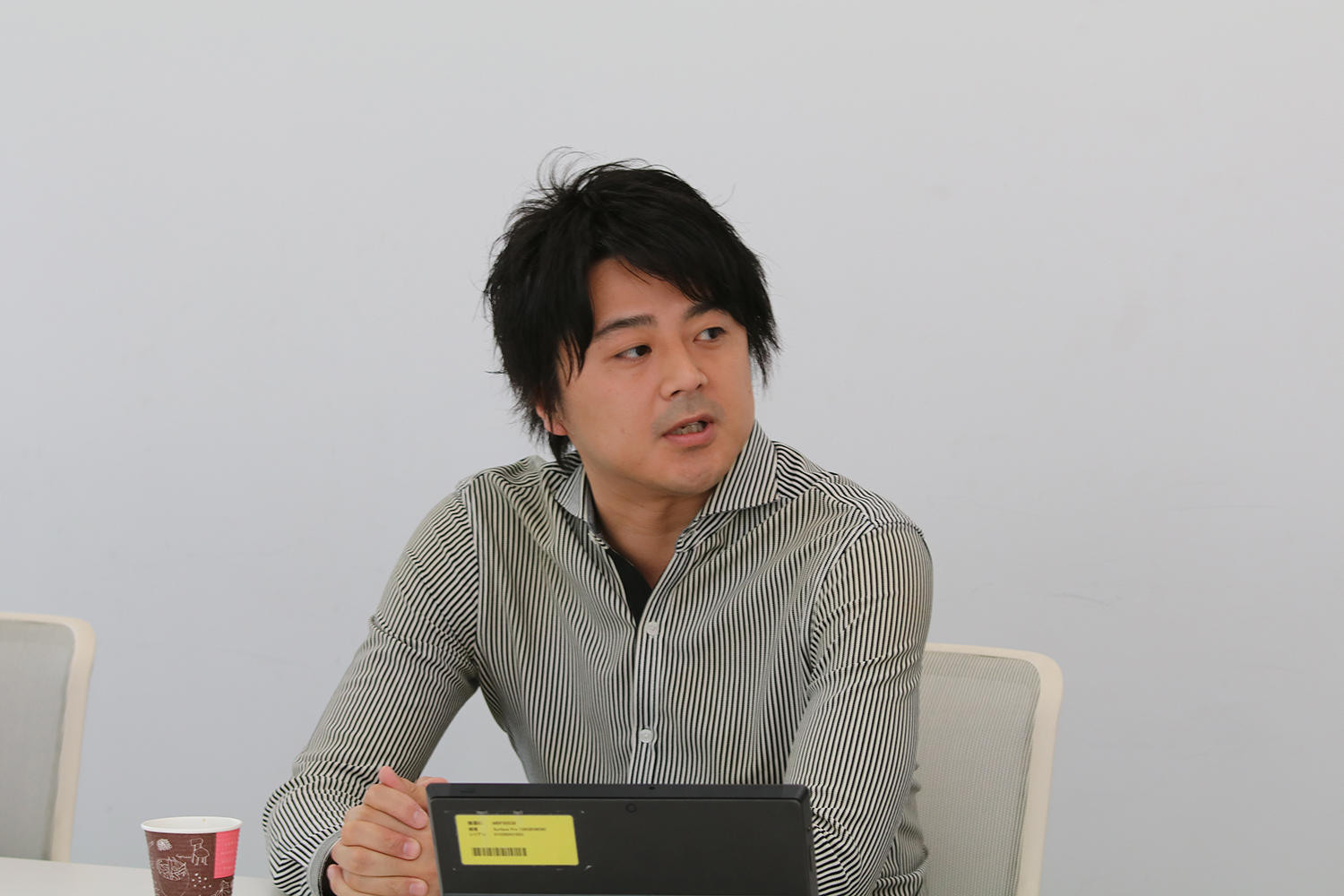 AOKI: In addition, employing this model will let Hakuhodo become more deeply engaged in two of the four Ps, "Place" and "Price." We've long displayed our strengths in the field of "Promotion," but the fact is that in the areas of "Place" and "Price" we haven't had many assets to work with. If the Shoppers Cascade™ Model were in future to incorporate a means of monitoring pricing changes, including those of competing brands, that would enable us to offer even more in-depth proposals. Besides solving our clients' challenges, our intention was also to strengthen Hakuhodo's marketing capacity.
The Shoppers Cascade™ Model is described as focusing particularly on visualizing subconscious behavior and tracing patterns of behavior using actual data. Why have you focused on these areas? Also, you've actually started a subconscious survey program as well as a new initiative with Shopperception. Maybe you could share any interesting stories you have about the build-up to those projects.
AOKI: One thing that got us focusing on subconscious behavior was an experimental survey with an eye camera we conducted where beverages were sold. We found that during a single purchase the eye in fact takes in more than eighty products. That's in an instant — zero point something seconds. But when you ask people in an interview or on a questionnaire to name brands they often compare and consider, they only give three or four. Thus this survey revealed the fact that shoppers have a vast amount of information at their disposal, though that failed to show up within the traditional research framework. Shoppers intuitively realize that this is right for me or this might be good. That's an area that advertising agencies haven't really succeeded in throwing much light on.
Further, though shopping behavior could be examined in qualitative terms, it couldn't be evaluated as actual behavioral data. It wasn't possible to visualize shopping behavior quantitatively, as it were. Conversion to actual data is a field where research has progressed outside Japan as well, and we wanted to strengthen Hakuhodo's capacity in it.
SATO: To give the inside story, right now this field is progressing at a frenetic pace, including in technology. We've put a fair amount of effort into determining what technologies would be right when we partner with outside organizations. How many options did we consider, by the way?
AOKI: Around fifteen.
KISHIMURA: That's right. It was quite a job to decide which companies and technologies to choose from those fifteen. We did all kinds of stuff like attending overseas conferences.
AOKI: First we spent about six months evaluating technologies, then another six months testing the most promising among them. Then we entered negotiations with technology firms and took another six months to conclude the contract, so it took a fair amount of time. It took maybe a year and a half from when we first started talking about it. The clincher that made us go with Shopperception was the ability to quantify product interaction at the store shelf as data.
The fascinating thing was how, during the negotiating process, we managed to expand the range of services under consideration. Initially we discussed cooperating on research services, but then when we mentioned that Hakuhodo had such-and-such capabilities, it was suggested that maybe we could work together in other areas as well. We kept discussing what we could do in synergy with each other, which was why it took about six months to sign the contract.
HASEGAWA: I found exactly the same thing. Shopperception didn't just want to bring their research services to Japan, they had a bigger ambition: to promote the business of distributing information using their own technology. To realize that ambition, they considered an alliance with Hakuhodo. Hakuhodo for its part envisaged applying the technology as part of its vision for a full-blown business, rather than just selling research services in isolation. It was a dynamic process: with the technology advancing at dizzying speed, we figured out together on the run how to proceed.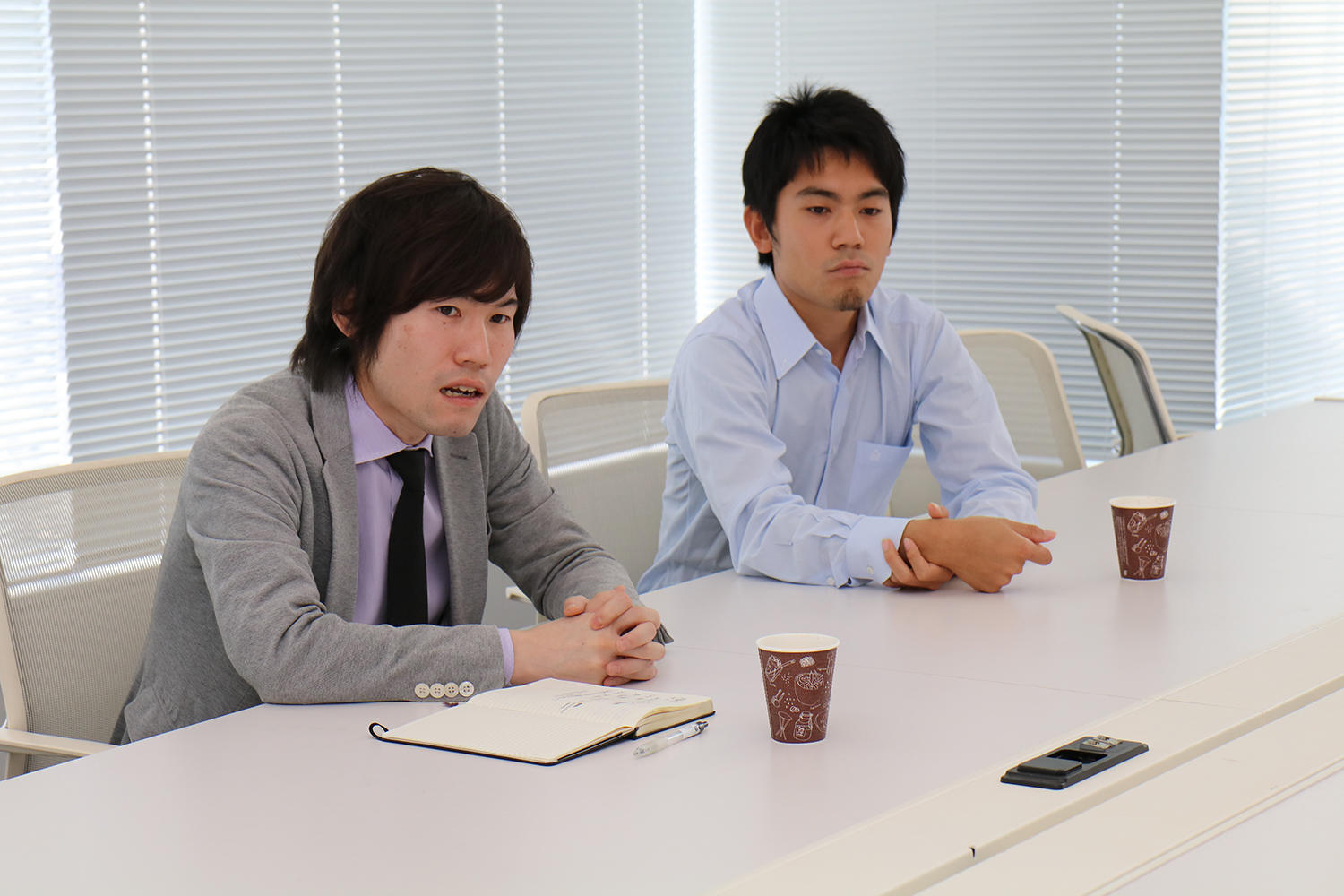 SATO: Overseas technology partners are concerned about size above all. What determines whether or not an alliance, including a contractual arrangement, will succeed is the extent to which each partner is able to conceptualize the business. We all really struggled to reach that phase.
AOKI: I'd be pleased if this led to a change in the way we work with global companies — for example, teaming up with global data owners and thus conversely expanding Hakuhodo's client resources at the global level. While the existing approach to the job predicated on the client's challenges remains important, I feel there's a lot of potential in developing global business from a slightly different perspective as well.
*Continued in Part 2.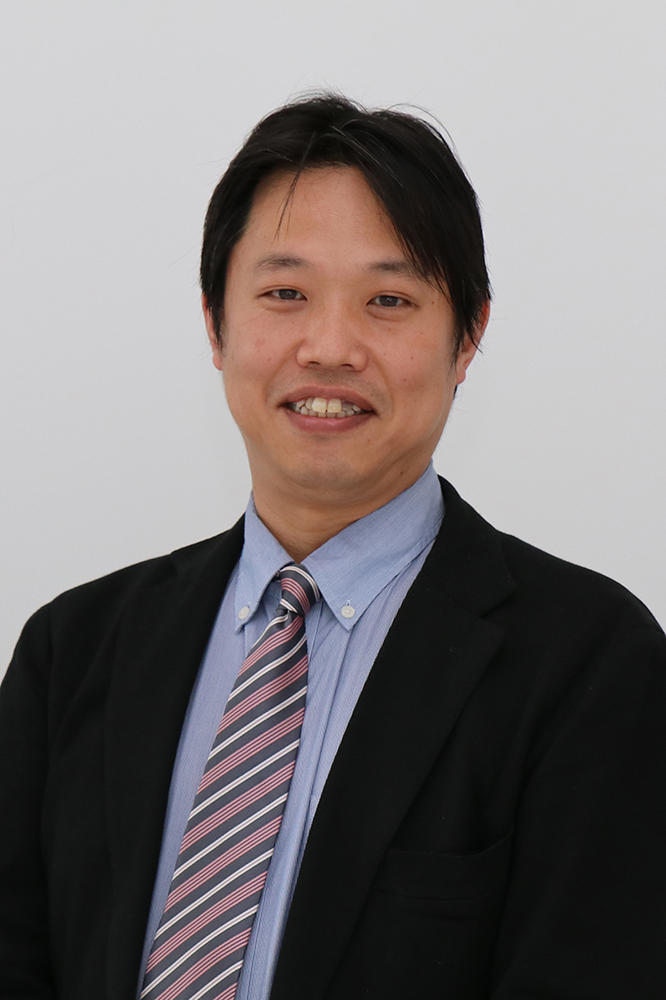 Masato Aoki
General Manager, Marketing Technology Development Division, Hakuhodo DY Holdings
General Manager, Research and Development Division, Hakuhodo
General Manager, Shopper & Retail Marketing Division, Hakuhodo
Masato Aoki joined Hakuhodo Inc. in 1989. He is responsible for building sei-katsu-sha databases, researching social issues and media, and developing marketing technology.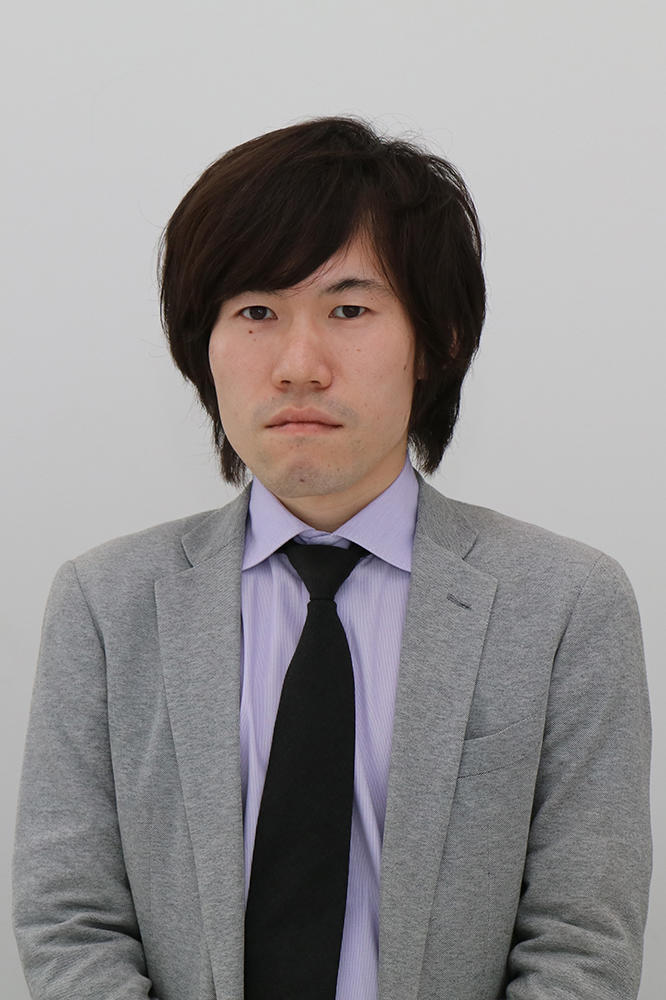 Satoshi Sato
Business Development Director, Data-Driven Marketing Division, Hakuhodo
Satoshi Sato has worked in the field of service and business development throughout his career — at an IT venture, a foreign-owned marketing services provider, and an M&A consulting firm. He joined Hakuhodo Inc. in 2013. Currently he is responsible for developing services promoting utilization of data and for nurturing partnerships and other businesses.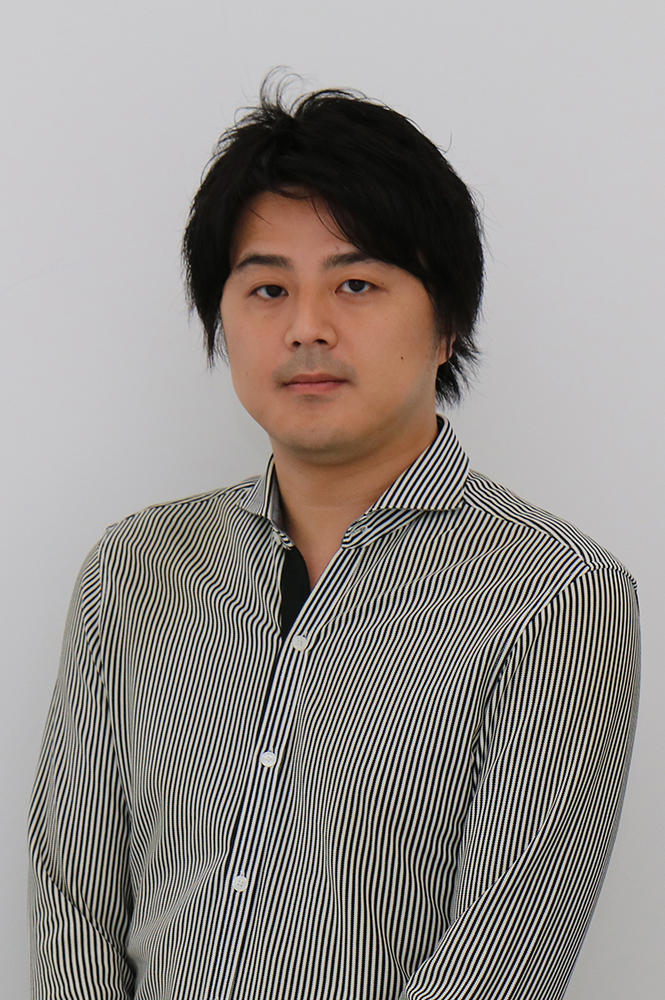 Toshiya Kishimura
Business Development Supervisor, Data-Driven Marketing Division, Hakuhodo
Toshiya Kishimura joined Hakuhodo in 2006. He is mainly engaged in formulating marketing strategy for communications, high-tech, and online firms, and conducting business planning and service development in the digital field. He is coauthor of Making Japan a Marketing Power: CMO Functions, the Key to Revitalization in the Digital Age (published by Nikkei BP).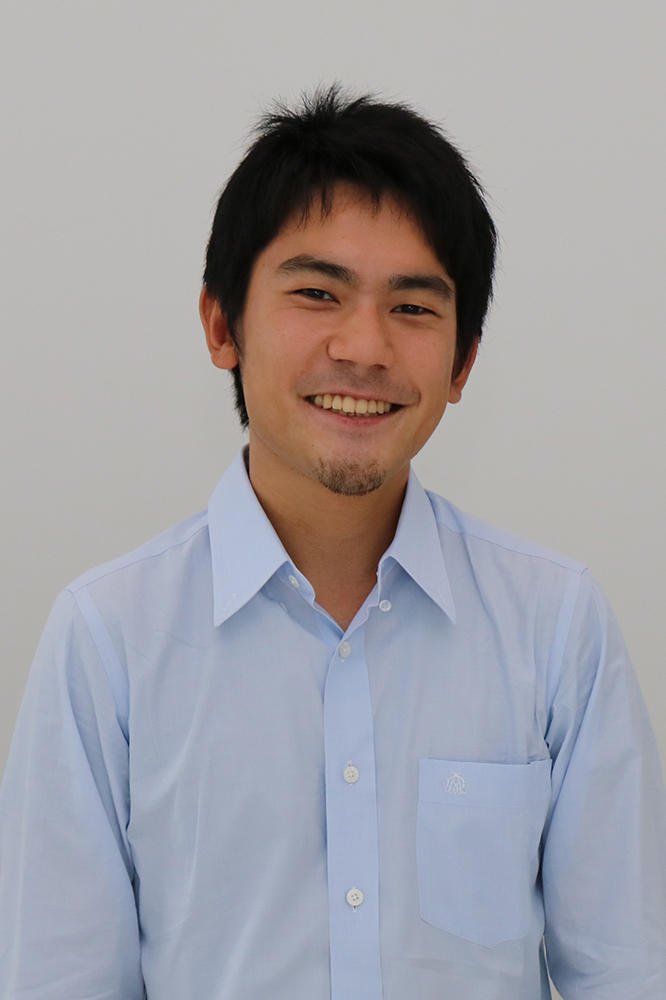 Kyohei Hasegawa
Strategic Planner, Shopper & Retail Marketing Division, Hakuhodo
Kyohei Hasegawa joined Hakuhodo in 2012 and that year started working on formulating brand communication strategy at TBWA\Hakuhodo. He has been with the SRM Division since 2015, where he develops solutions and services promoting marketing rooted in sei-katsu-sha's shopping behavior, and conducts planning using them.