Three-time Japanese Olympic curler Ayumi Ogasawara, who shot to fame with her team's sensational performance at the 2006 Winter Olympics in Turin, remains one of Japan's leading players of the game today. Hakuhodo DY Sports Marketing Inc., which has managed her since her return to the rink after several years in retirement, lined up sponsors for her like the Hokkaido Bank and helped bring into being her present team, Hokkaido Bank Fortius. Ogasawara talks about the fascination of curling, what it means to be a mother in sports, and her ambitions for the future.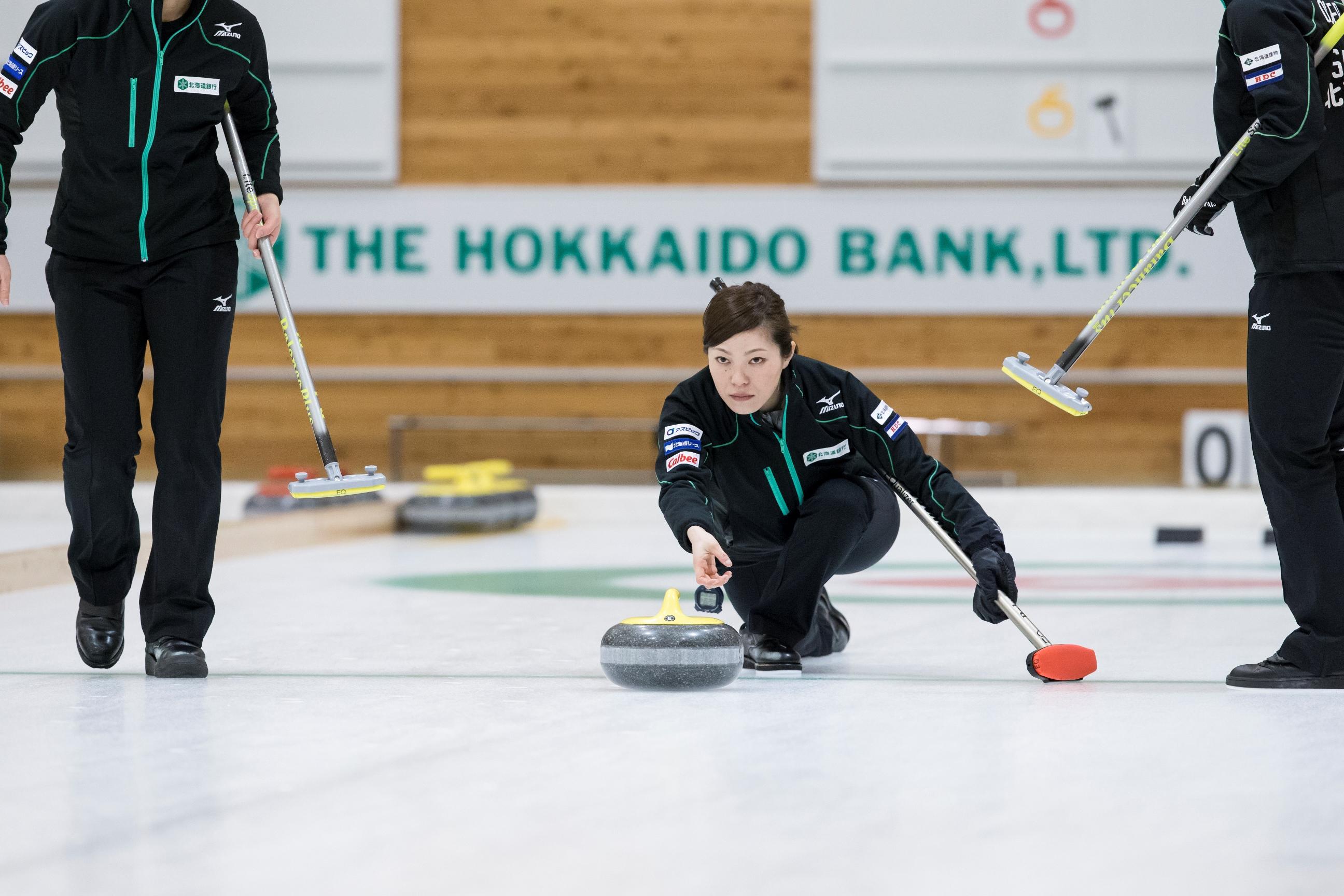 I'm from Tokoro in the city of Kitami in Hokkaido. Tokoro is known as the cradle of Japanese curling: it's where the country's first indoor curling rink was built in 1988. My parents and the other adults in my life were all into curling, so curling was all around me when I was a little girl. I first began seriously playing the game in my first year of junior high. Some friends invited me to form a team with them, and I gave it a try without much thought, but I was by no means athletically gifted, and I vividly recall finding it tougher than I expected. I then spent my days practicing hard under the strict supervision of a coach. I was actually tempted to quit more than once [chuckles], but from my time in the juniors I had lots of opportunities to go to overseas tournaments, and curling is a team sport, so I kept my nose to the grindstone because I was determined not to hold back my teammates. We did well at the world championships and elsewhere, and meanwhile curling became an official Olympic sport for the first time at the 1998 Nagano Olympics. That's when I began thinking of the Olympics as a specific objective. My first Olympics were Salt Lake City in 2002, where Japan placed eighth. We then placed seventh at the 2006 Turin Olympics, and after that I took a break, as I planned to get married and have a child. At the Sochi Olympics in 2014, after my comeback, I became the first Japanese mother to be a winter Olympian. There, at my third Olympics, Japan tied its best showing ever by placing fifth. Being able to play at the Olympics is the ultimate honor for any athlete, and they've always been a major milestone in my curling career. Curling is a four-person sport where teamwork on everyone's part is of the essence. Only if you each put in your best performance and it all comes together can you win. In that regard I've been lucky to have incredible teammates in each of the Olympics I've competed at, though the lineup has differed each time, and that's made it possible to pull off incredible dreams together.
Watching the Vancouver Olympics while busy parenting, I felt an urge to be playing again as an athlete, so I had a talk with Yumie Funayama. Yumie and I have curled together since junior high, and we both had children around the same time. She too had thoughts of making a comeback, and we agreed that if we were going to do so in time for the next Olympics, then now was the time. If we were going to make a comeback, we'd need to be a winning team, and then there was the problem of balancing things with family. We'd need to be prepared to accept considerable responsibility and sacrifice. Thanks to Yumie, though, I made up my mind to take on the challenge of being an athlete again, this time as a mother. It was, I feel, a choice I never could have made alone.
In Japan there's a strongly held belief that a mother should naturally be with her child. But going overseas for international tournaments and interacting with coaches from other countries makes you realize that there are lots of players out there who continue to pursue careers and dazzle even after becoming mothers. Maybe because I'd often found myself in such a milieu abroad, not rising to the challenge was never an option for me, even though it did occur to me that perhaps I should put my family first for the sake of my son. In my case I felt that had I passed up the challenge, one day I'd end up blaming it on him.
Immediately after my return to the sport, there were times I couldn't raise my arm because of the training; even hanging out the washing was a strain. Sometimes I went to bed before my son, I was so exhausted. But I myself was raised by working parents: they set me an example, and I believe that all I can do is likewise set my own child an example by working hard in pursuit of my dreams. I'm often away from home competing in faraway places, and it makes me feel guilty to think that my son may be missing me, but I believe that one day he'll understand.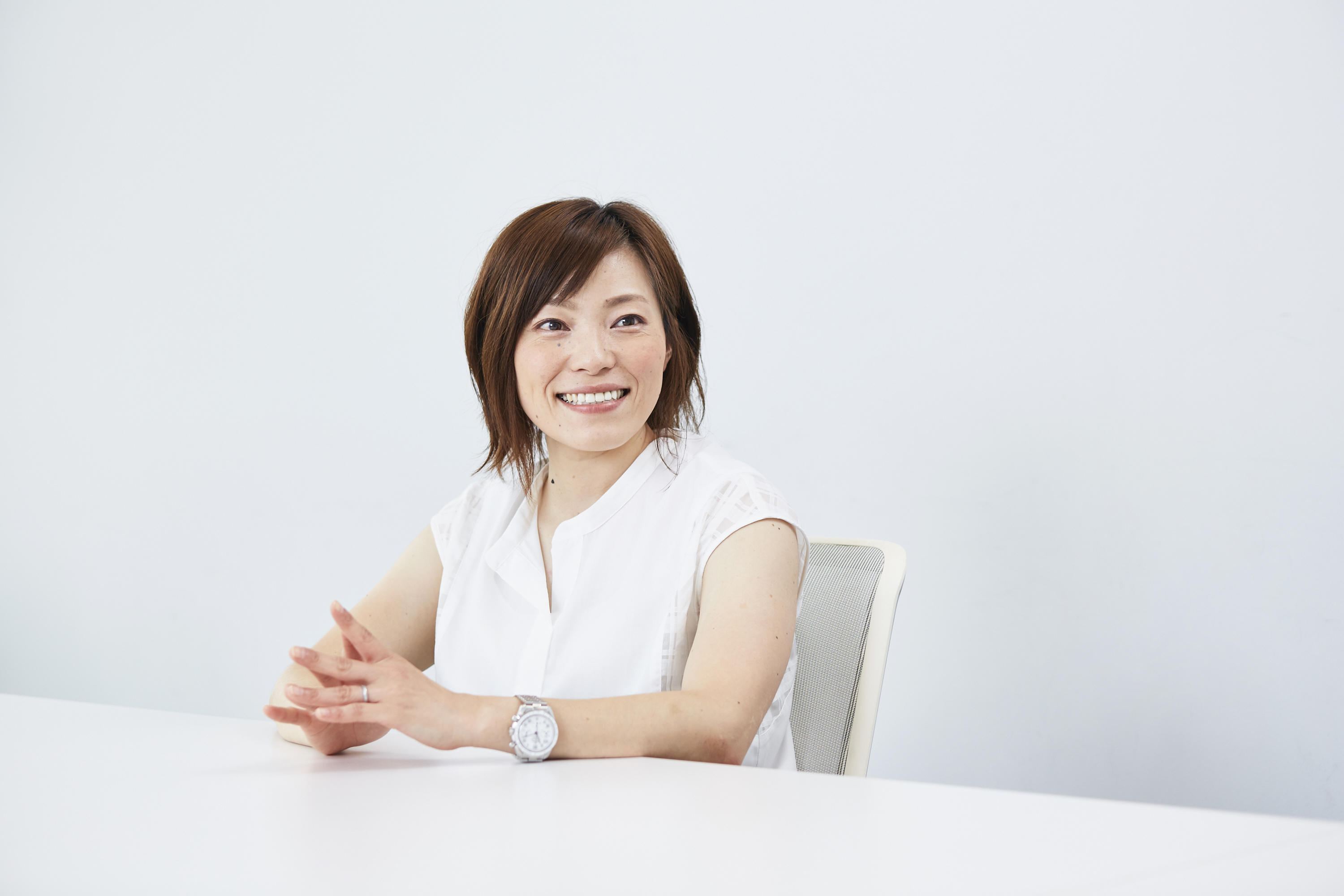 In June I was appointed an external member of the Sapporo Women's Support Council. I champion the social advancement of women living in the city of Sapporo as representative of the sporting community. Many women have to abandon their careers when they marry and have children. We discuss what can be done to solve that problem with people from local companies and other insiders, with the goal of empowering women. There are now other players, younger than myself, who continue to pursue athletic careers while bringing up children. It would be really gratifying if they find the going easier. There should be more mothers pursuing careers on the Japanese sports scene. Hopefully it'll become perfectly ordinary.
Hokkaido Bank Fortius has since 2012 run the Red Feather Supporter campaign in support of the Red Feather charity fundraising campaign. The team donates two thousand yen per win, and presents the total amount as a lump sum at the end of the yearly season. It's really encouraging to think that each of our wins benefits someone and make them thankful. It makes us feel that we're connected with society and contributing somehow; above all, it motivates us competitively. Japanese aren't as charitable as people in other countries, so we'd love to be able to nurture our campaign into something bigger by skillfully engaging curling fans and those around them.
The really neat thing about curling is that none of the stones on the ice are pointless. You may find yourself focusing on the stone at the center of the house (circular target), but the secret to enjoying curling more as a spectator is to keep an eye on the stones that are the second and third nearest to the house, since they could well end up translating into points later on. When a player really wants a point, she might do something unexpected. "What's she doing behind that stone over there?" you think. You might find it interesting to pay attention to maneuvers like that. What's more, the condition of the ice changes constantly depending on the temperature inside the facility and the air temperature and humidity outside, plus the stones themselves are natural, so no two stones are 100 percent alike. Even if you think you've made a perfect shot, the stone often goes off course where you least expect it to. That unpredictability, I feel, is what makes curling so difficult and such fun.
Unfortunately we failed to qualify for the 2018 Olympics in Pyeongchang, but the team has already started working toward the 2022 Winter Games in Beijing. Of course, I'm also looking forward to the 2020 Tokyo Olympics as a spectator. I went to see the 1998 Nagano Olympics, which first got me thinking about competing at the Olympics, on a tour, and when I actually witnessed friends of mine curling on the world stage, I was so thrilled I had goose bumps. That experience had a huge impact on my life, and at the 2020 Tokyo Olympics many children and young people will, I'm sure, likewise have an experience they will never forget for the rest of their lives. Budding athletes will doubtless emerge from among them.
Curling now enjoys a higher profile than it once did in Japan thanks to all the attention it's been getting. There are even nicknames like "curling girls" and "curling moms." I still get opportunities like this to speak out as an athlete and a mother. But I don't at all consider myself to be doing anything special; while I happen to have a family and a child, I basically think I'm just pursuing my dreams as an individual. Still, when someone tells me, "Watching you has given me the determination to hang in there," I know that I wasn't mistaken in my chosen path. Curling lets me show who I am. I feel that I've been really lucky in my curling career, being able to keep playing like this even today, blessed with the best of companions. By the best of companions I don't just mean my teammates, but you who are reading this as well. Every one of my supporters I think of as the best of companions.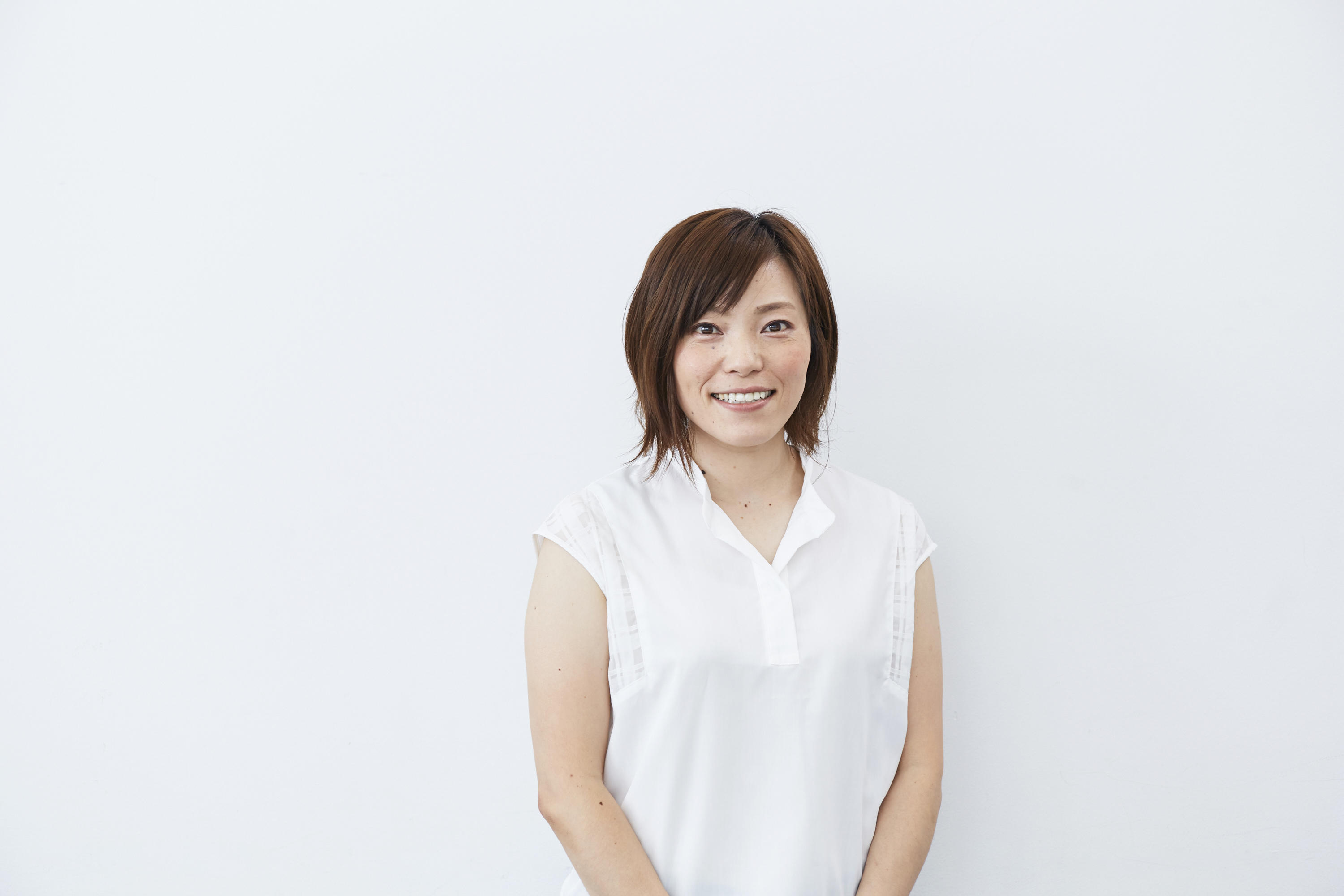 Ayumi Ogasawara
Ayumi Ogasawara took up curling with Yumie Funayama and other classmates in her first year of junior high school. She initially played second, in which position she won the all-star award at the World Junior Curling Championships. She competed at the 2002 Salt Lake City Olympics, where her team placed eighth, then moved to Aomori and formed Team Aomori, which she skipped. At the Turin Olympics in 2006 she led Japan to an upset victory over curling powerhouse Canada, a feat that made curling all the rage in Japan. She then retired from the sport to marry and start a family, but returned to the rink in 2011. She was again chosen for the Japanese national team and clinched her third Olympic berth by making it through the qualifying tournament for the 2014 Sochi games. There she was flag bearer for Japan, and her team placed fifth. Ogasawara, who has a son in the second grade of primary school, is much admired as one of the few athletes in Japan to be a mom as well. She is a licensed calligraphy instructor, and she's also into making sausages. She now lives in Sapporo on Hokkaido, the northernmost of the main Japanese islands, and plays for Hokkaido Bank Fortius.