Happy New Year.
In the last few years, we have been navigating through a world of unprecedented change, and the behavior of sei-katsu-sha and the structure of business have been forced to adapt, accordingly. However, I believe that now, amid these extraordinary changes, is the time for our clients, partners and others to benefit from the creativity of the Hakuhodo DY Group.
With sei-katsu-sha insight at the core of our corporate philosophy, it is imperative that we deliver Hakuhodo DY Group value to sei-katsu-sha who are living through an age of transformation. Indeed, that is what our value proposition, "sei-katsu-sha empowerment," means.
Thus far, we have delivered a wide variety of value to sei-katsu-sha by helping clients with their marketing. As digitization proceeds and the points of contact between companies and sei-katsu-sha diversify, the scope of our business has expanded significantly from advertising to non-advertising services and business.
For example, a proprietary Hakuhodo DY Group mobility service was designed to encourage sei-katsu-sha to get out of the house, and even triggered some older people to go out for the first time in 10 years. Thus, sei-katsu-sha empowerment—empowering sei-katsu-sha to freely enjoy lives of their choosing—is not only a challenge for businesses, but is also beginning to help solve social issues.
We also expect that next-generation internet spaces, including the metaverse which is attracting great attention these days, will give birth to "new sei-katsu-sha," who will be freed from real-world norms. Empowering sei-katsu-sha in those spaces will be invaluable to generating new markets.
The Hakuhodo DY Group has expanded its skills, capabilities and structures as a group by adding diverse companies with industry-leading expertise as members, both in Japan and overseas. This includes the establishment of Hakuhodo Technologies, which specializes in developing technology and digital infrastructure. At the same time, we are also focusing on reskilling to enhance the potential of our people. We are determined to set in motion a virtuous cycle whereby Group companies and their members mutually reinforce each other's ability to tackle even more exciting challenges and empower sei-katsu-sha.
We look forward to working with you toward this objective throughout the year.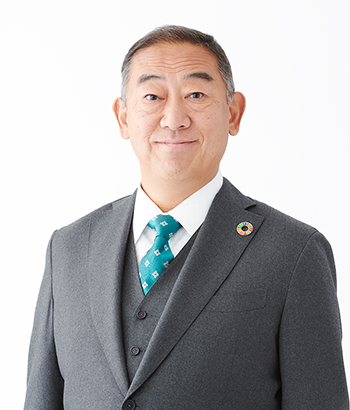 Masayuki Mizushima
Representative Director & President, Hakuhodo DY Holdings Inc.
Representative Director, President & CEO, Hakuhodo Inc.