Happy New Year.
Last year was an extremely difficult and challenging one. It was a year in which the impact of monumental shifts shook the world, changing people's behavior. Yet even in this trying environment, technological advances ushered in all manner of lifestyle innovations, and these created various "new normals" in how we work, play and live. Bar none, each one of us was shocked that the world could and did change so suddenly, and I feel that we can divine meaning from this.
By no means will things return to how they were prior to COVID-19. The world has changed irrevocably. This will be a year in which we all come together to start afresh in the wake of what has occurred. This is the beginning of an active year in which, along with new values, we will build a great many things anew. I would like to be the first to say brightly and positively, "Let's get started!"
Amidst these massive changes, the role of those of us at the Hakuhodo DY Group will be to create completely new values to help people and society to move forward again. What may have been adequate solutions until last year are no longer so. The game is no longer who will be first to come up with an adequate solution. You will now look to us to create unimagined ways that go beyond the conventional. I believe that we must leverage the creativity we have honed over many years to the fullest, bringing forth a succession of unimagined ways that rebuild society.
The foundation on which we will do this will always be Sei-katsu-sha Insight, one of the pillars of our philosophy. At the Hakuhodo DY Group, we see people not simply as "consumers," but in their entirety, as people with their own lifestyles, aspirations and dreams—that is, as sei-katsu-sha. By studying them deeply thus, we have come up with many ideas. Our approach is not just to respond to changing sales methods, but to consider changes in the feelings and behaviors of those who will purchase a product or service. Rather than technology for its own sake, we think about what kinds of technology will be needed for sei-katsu-sha's future desired lifestyles. This very Hakuhodo DY Group perspective is, I am certain, compelling at this time, when sei-katsu-sha's values are set to change dramatically.
Advertising companies brighten and enliven society. This role, I feel, is especially needed today. Ours is the business of leading a world in great flux to a brighter, positive future. This year, sporting events, seasonal events and other things that people are anxiously looking forward to will return one by one. With renewed passion, we will be actively involved in rebuilding society through our work in delivering these things to sei-katsu-sha and as individual sei-katsu-sha ourselves. What we can do and what you look to us to do is, I believe, infinite, and I look forward to using all the creativity we possess to push things forward.
Last fall, Hakuhodo, one of our Group companies, opened the Tokyo campus of its UNIVERSITY of CREATIVITY, an institute for research into creativity. I hope that this will become a place where many people and their dreams come together to discover the shape of the new world.
Working with our business partners, I intend to make 2021 a great year. I look forward to your support and cooperation again this year.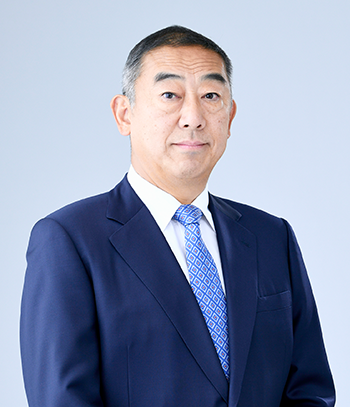 Masayuki Mizushima
Representative Director & President, Hakuhodo DY Holdings Inc.
Representative Director, President & CEO, Hakuhodo Inc.