Happy New Year.
Last year, the accomplishments of Japanese sportspeople such as the Japan national rugby union team and professional golfer Hinako Shibuno sprinkled happy news throughout the country, building momentum for this coming landmark year. On a personal note, in 2019 I assumed the office of President of Hakuhodo DY Holdings Inc., and spent the year working to get our new Mid-Term Business Plan off to a flying start. I experienced many new things, and enjoyed each day with a sense of freshness.
The curtain has risen on the 2020s. This marks the beginning of an age of dramatic change wrought by the advent of a completely digitalized world. The lives of sei-katsu-sha are set to change markedly as G5, the Internet of Things and other technological advances digitalize and connect all kinds of objects in sei-katsu-sha's lives to the Internet. For companies, too, advances in technology will blur the lines between business categories, radically transforming industrial structures and making corporate activities even more borderless worldwide.
With complete digitalization, sei-katsu-sha and objects will begin to be constantly connected interactively. Through interactions at the touchpoints between the two, objects will learn individuals' needs on a deeper level, enabling the provision of individually optimized services at various places where people live their lives. As the relationships between sei-katsu-sha and objects change in this way, new services and value will emerge at those touchpoints. A company in our Group, Hakuhodo has called the new market that this will give rise to the "Sei-katsu-sha Interface Market," and has begun work to generate real business accordingly.
To build constant interactive relationships with sei-katsu-sha and ensure these services are used on a day-to-day basis, the important thing is to realize that we need to design even more value for sei-katsu-sha than before. While we further hone our Sei-katsu-sha Insight philosophy, we, also intend to work with our partners to create new value for both sei-katsu-sha and society and sei-katsu-sha and companies.
Last year the Hakuhodo DY Group announced a new Medium-Term Business Plan, while Hakuhodo unveiled a new visual identity and proclaimed its new intention of shaping the future with creativity. It was a year of declaring the challenges we intended to take on going forward. This is the year that we implement these. Our employees will move freely, dedicating their full efforts to realizing the things we have declared. In this way, we have renewed our resolve to become a force that drives society in a real sense.
For the Japanese people, having the Olympic and Paralympic Games take place here this summer will create unforgettable memories. Whatever changes this major event may bring to Japan, it is crucial, I think, to see them in broader terms and turn them into opportunities.
The large numbers of visitors from abroad will spur true globalization in Japan, as well as normalizing interactions with non-Japanese. Cheering athletes from around the globe will give people a natural sense of acceptance of diversity, whether disability-related, race-related, or otherwise. In what kind of future will we utilize these massive changes to society and sei-katsu-sha? I look forward to summoning our creativity to consider this question, and then carrying out what we decide.
A new decade has begun. The Hakuhodo DY Group will devote our full energies to leading this turbulent age, leveraging our Sei-katsu-sha Insight philosophy, and our biggest strength—our creativity.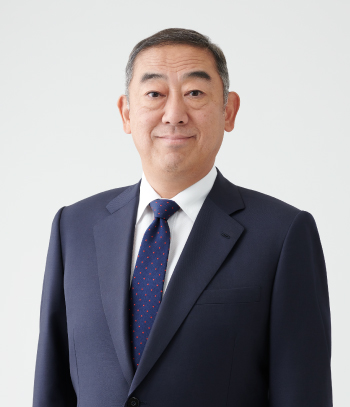 Masayuki Mizushima
Representative Director & President, Hakuhodo DY Holdings Inc. &
Representative Director, President & CEO, Hakuhodo Inc.