Mikke (Japanese for "eureka"), an educational magazine for children published every other month, was jointly conceived by the Asahi Shimbun Company, publisher of one of Japan's leading newspapers, and Hakuhodo. Upon its debut in Thailand last September, it instantly won over Thai kids with its distinctively Japanese educational content.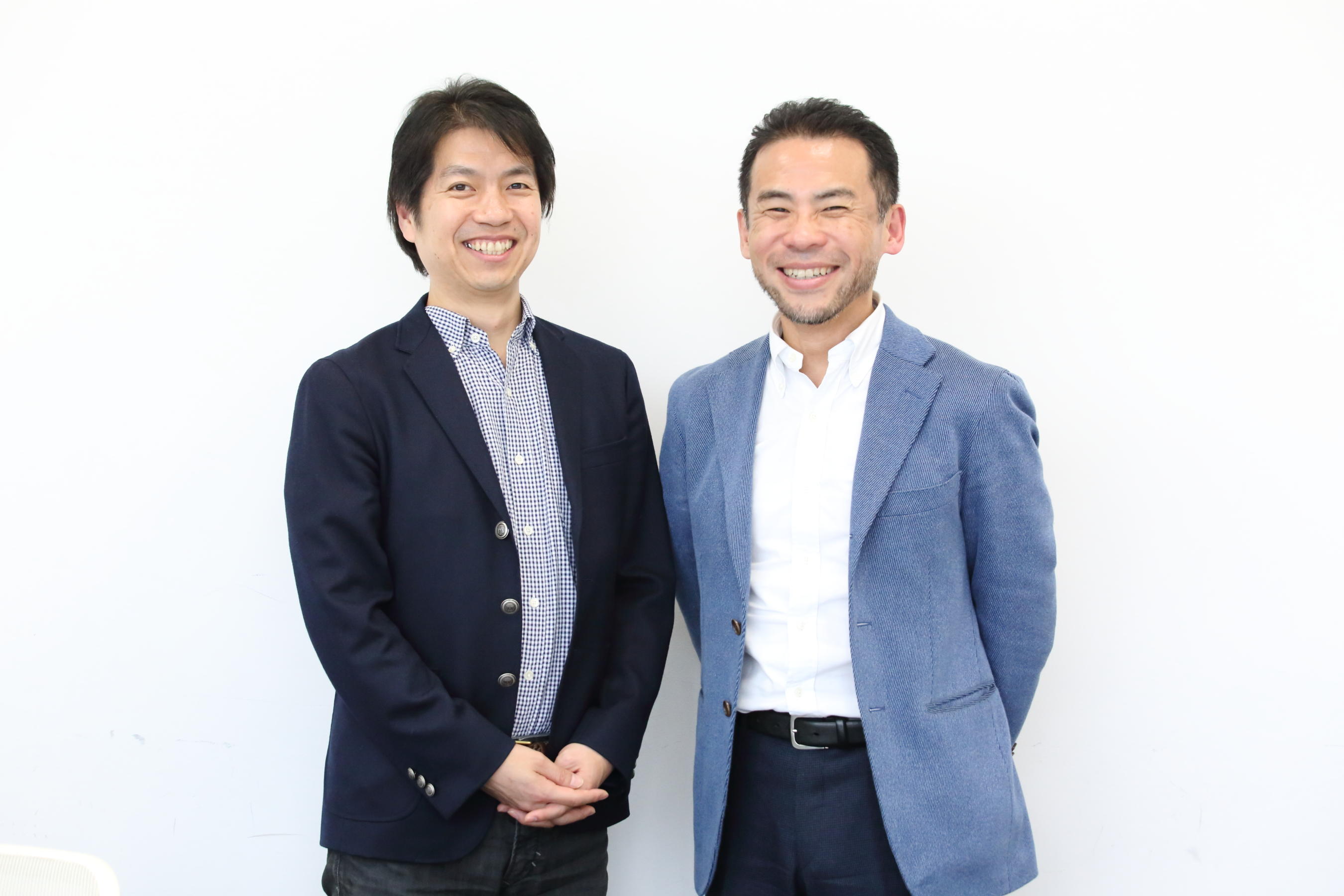 Left: Jun Enomoto of the Asahi Shimbun Company's Media Lab, who works on developing new business with partners both inside and outside his company. Right: Takeshi Utsunomiya of Hakuhodo's Cool Japan Division, who harnesses business opportunities by tapping the extensive skills he has honed in the advertising business.
UTSUNOMIYA: Given Japan's falling birthrate and aging population, plus rapid growth in the emerging economies, Hakuhodo's Cool Japan Division thought it was time for businesses built around platforms developed over many years in Japan to start going global. That's when Mr. Enomoto approached me. The timing was perfect.
ENOMOTO: I was trying to think of an enterprise that would build on our knowledge and experience as a newspaper publisher while being transplantable to other countries, when I hit on the idea of exporting uniquely Japanese educational content. Newspaper publishers don't just distribute news; they also possess a wide range of educational content and capabilities, and it occurred to me that by drawing on that expertise, we could go global with high-quality Japanese-style teaching aids. The person I turned to for specific advice was Mr. Utsunomiya.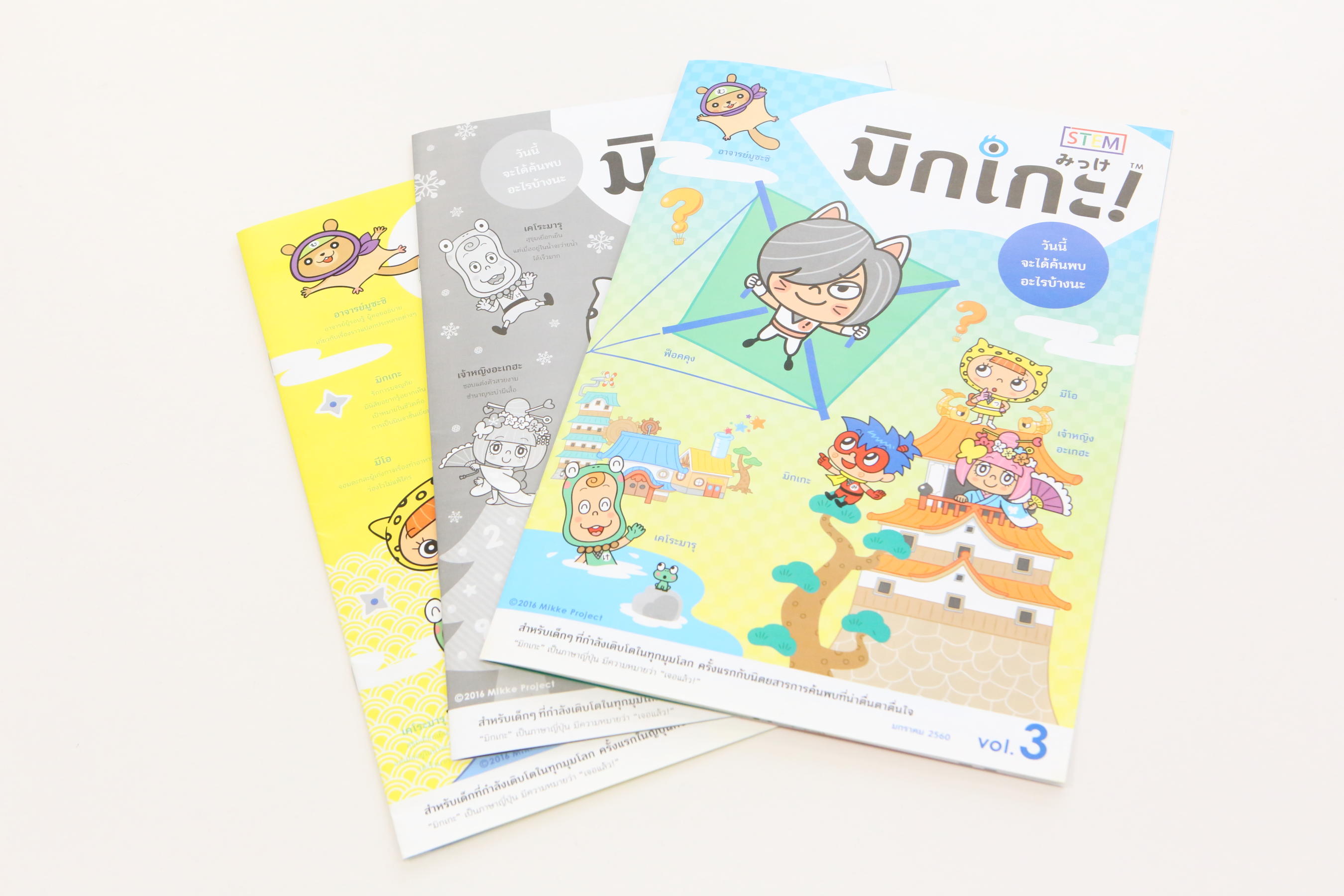 It took almost three years for Mikke to see the light of day. The cover of the second issue was printed in black and white out of respect for the late King Bhumibol Adulyadej.
ENOMOTO: When we asked ourselves which country to initiate the project in, we decided to whittle down the choice to Asia, with which Japan has cultural affinities, and finally settled on Thailand, which has the economic wherewithal to support the project.
UTSUNOMIYA: Thais are fond of things Japanese, so people were really interested in Mikke from day one.
ENOMOTO: Thailand, which is eager to join the ranks of the developed nations, gives high priority to educational policy, but it has neither the educational content nor the curriculum to meet its requirements, and teachers found every day a struggle. We approached a leading local publisher, Amarin Printing & Publishing, and formed a partnership. It was agreed that we would produce the content and they would translate, publish, and distribute it. Via their school distribution network in Thailand, Mikke now reaches 170 elementary schools in Bangkok and elsewhere, with a circulation of 100,000. It comes with a guide for teachers, so they like it too because it's easy to incorporate into classes. It delighted me to hear that.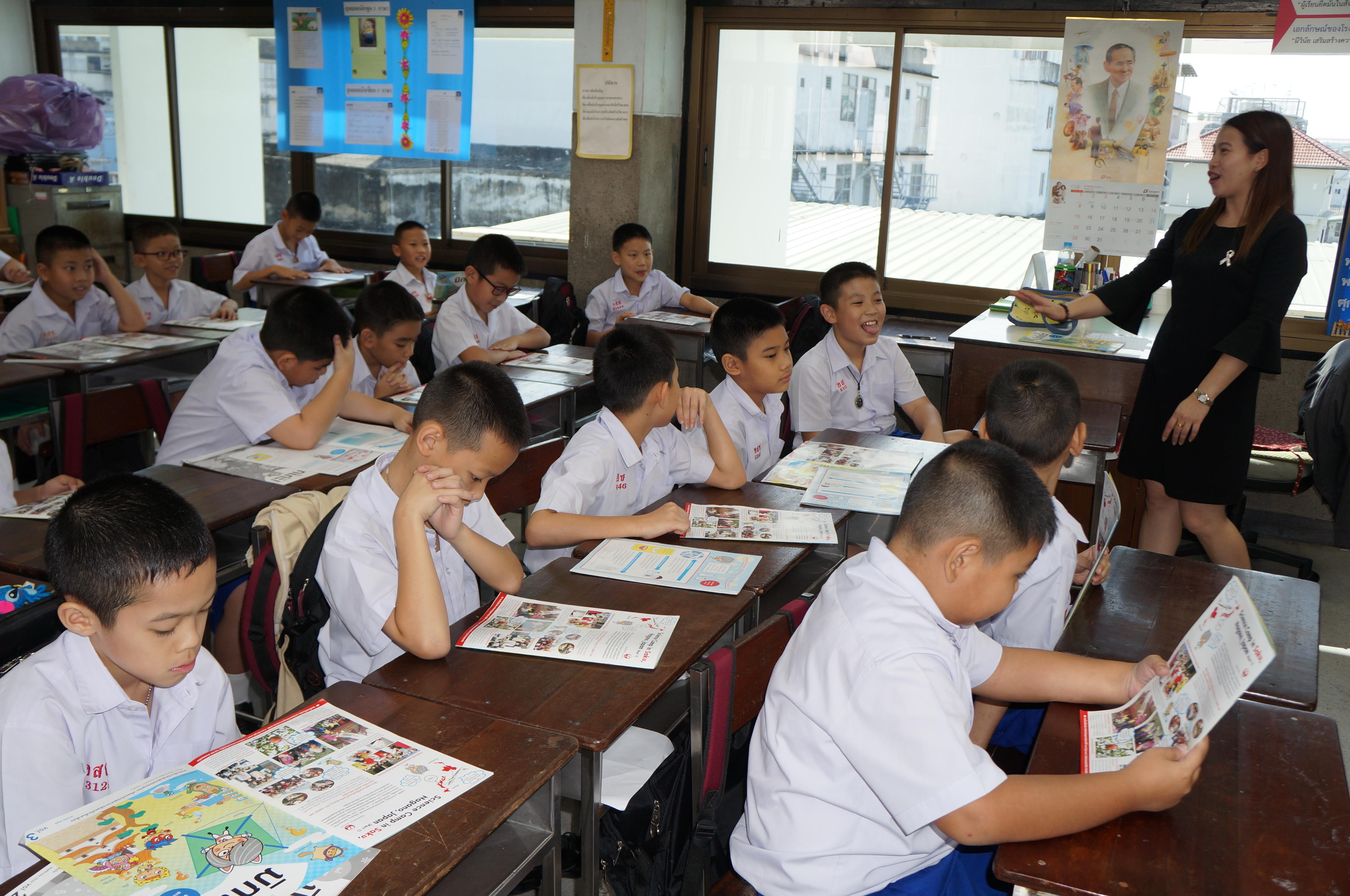 UTSUNOMIYA: Whenever a child picked up a copy of Mikke, they would have a wonderful smile on their face. By the way, these ninja characters [see the cover of the most recent issue, Vol. 4, at the end of this article] were designed by the Mikke team. Ninja are a surefire hit with kids everywhere, not just Thailand. They're so popular, apparently, because they're from Japan.
ENOMOTO: Almost all the textbooks we saw in Thailand were just pages and pages of plain text.
UTSUNOMIYA: One thing our research revealed was that Thais are not much into reading. Also, the country ranks low in the OECD's international survey of scholastic performance (PISA), and remedying that is one of the challenges it faces. Getting kids to realize the fun of learning was our first mission.
ENOMOTO: Mikke contains a great variety of subject matter interspersed with illustrations and quizzes: arithmetic problems and scientific riddles in cartoon format to solve, for example, and nutrition lessons that involve making meals with mom and dad. This material, based on the highly popular content featured in the newspaper Asahi publishes for elementary school children in Japan, struck local teachers as a breath of fresh air. Children immediately took to it because it was fun to work through.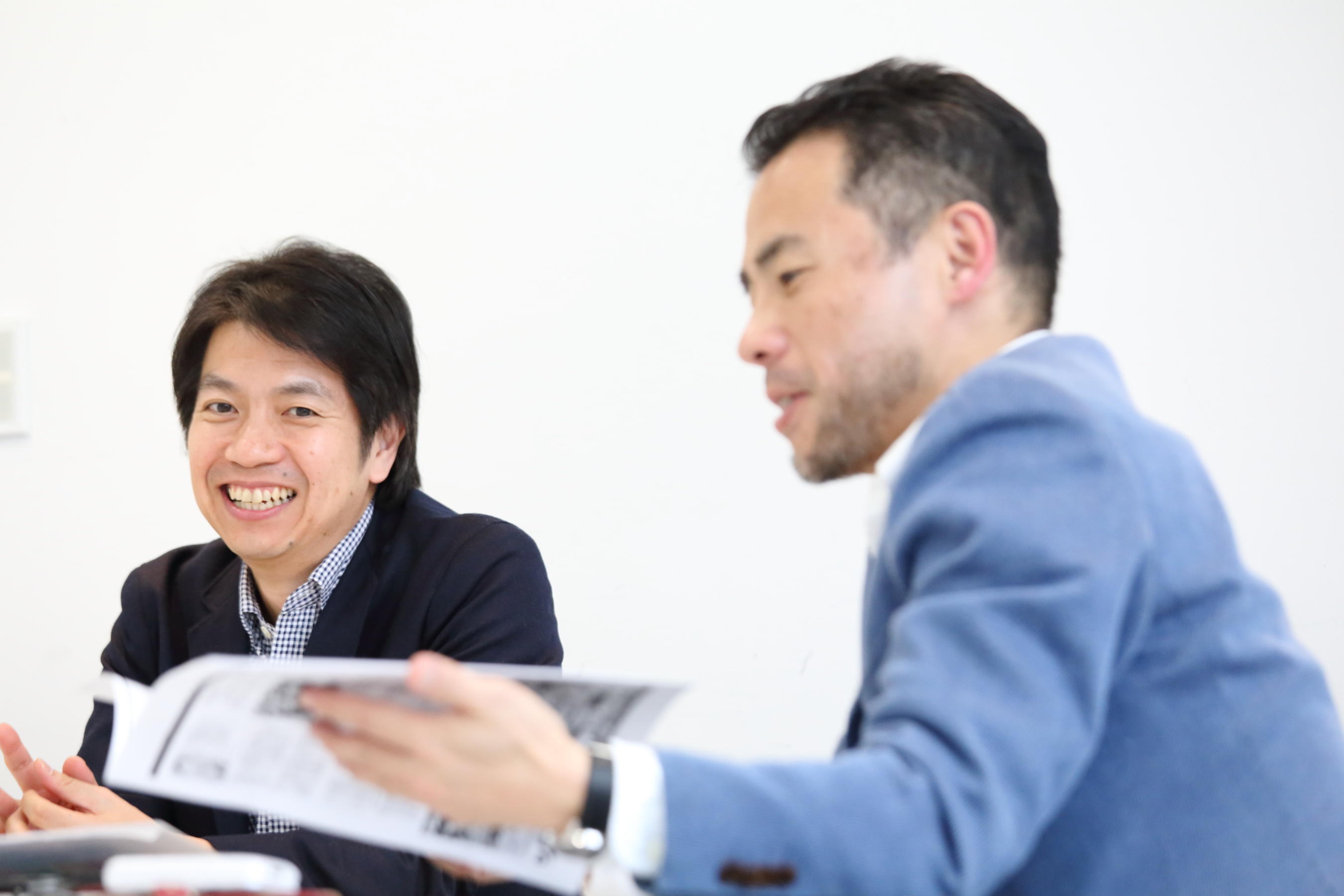 Mikke has other advantages too. It fully covers science and mathematics, which could potentially underpin Thailand's future growth, and it incorporates material on career counseling, a typical feature of Japanese-style education. A Japanese convenience store chain has helped us on the subject of visiting people at work. The magazine explains in simple terms how the business works and the importance of the job.
UTSUNOMIYA: In the future we should be able to launch a series on different occupations in collaboration with Japanese and Thai companies, as part of their CSR programs. Through robot programming and environmental learning activities, kids also get to learn about cutting-edge developments in Japan and around the world. That will hopefully further "next-generation" education.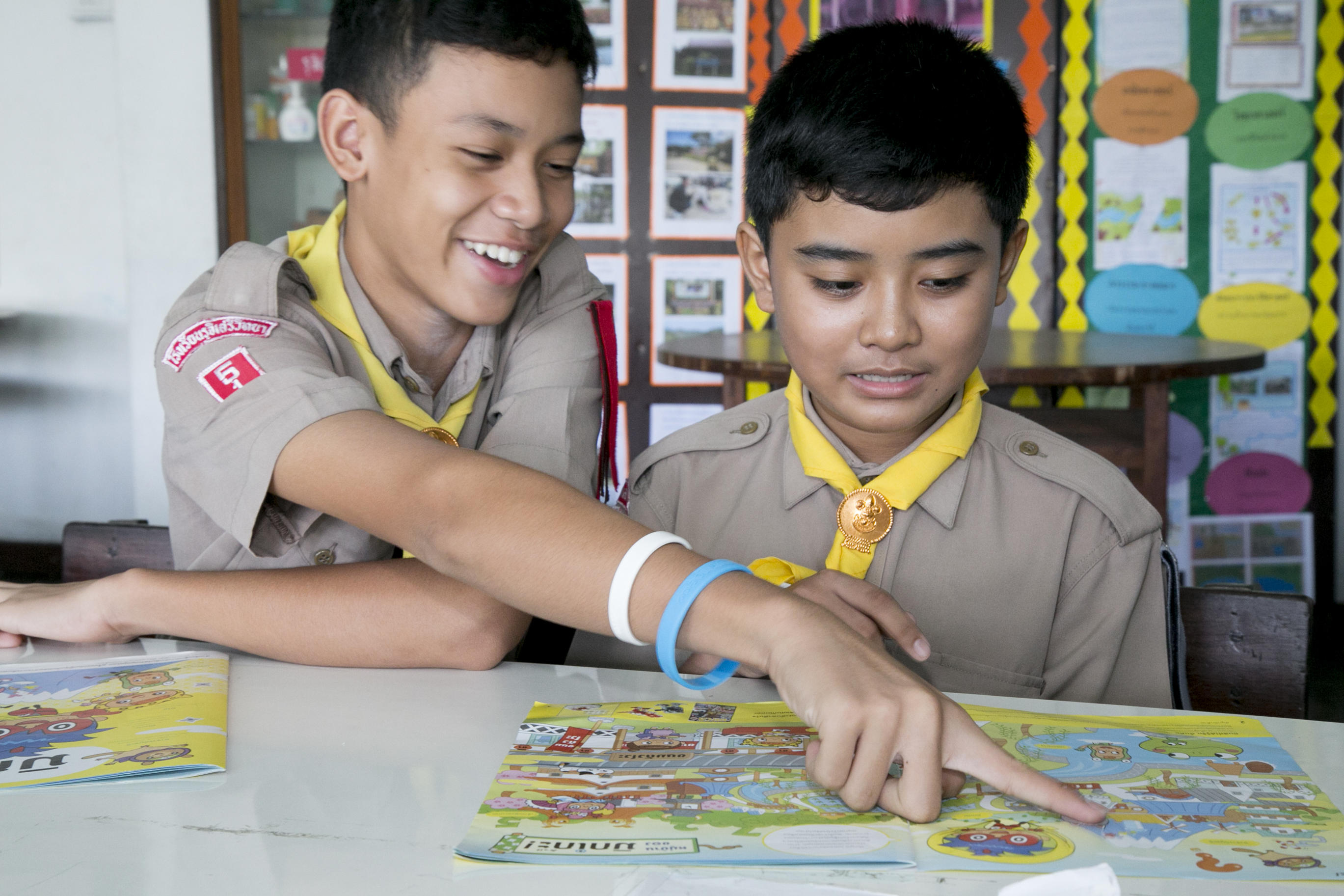 ENOMOTO: Japanese-style education may refer either to the teaching materials themselves or to cultural aspects like courtesy and etiquette. Right now the focus is on the former, but showcasing the latter as well one day would, we feel, increase opportunities for adoption in the classroom. Last November Mikke was selected as a recipient of support under the Japanese Ministry of Education's Edu-port Japan program.* Edu-port Japan is ministry project to export Japanese-style educational techniques and expertise to other countries. It's an indicator of how much interest there is overseas in Japanese-style educational techniques.
*Edu-port Japan: https://www.eduport.mext.go.jp/en/index.html
UTSUNOMIYA: There's also a series entitled "The Mikke Crew Tours Japan," which conveys information about Japan with input from local Japanese governments. This has proved a real hit. Many kids, on learning of Japan's traditional festivals and what different parts of the country are like, say they'd love to visit. Some even say they want to learn Japanese. We encourage children to take Mikke home to read with their families. We're sure it will nurture their interest in Japan and its culture.
ENOMOTO: Sharing with teachers in other countries the educational expertise and techniques that the Asahi Shimbun has built up over the decades should create new value. That's the idea at the very core of the Mikke project.
UTSUNOMIYA: We hope to do much more with Mikke, like linking it with CSR programs in the form of support from businesses and local governments, and generating business with its cartoon characters. And Thailand isn't the only country where there's demand for teaching materials. We'd love to bring Mikke to kids in other countries as well. Japanese educational content that's fun to study exemplifies Cool Japan at its best.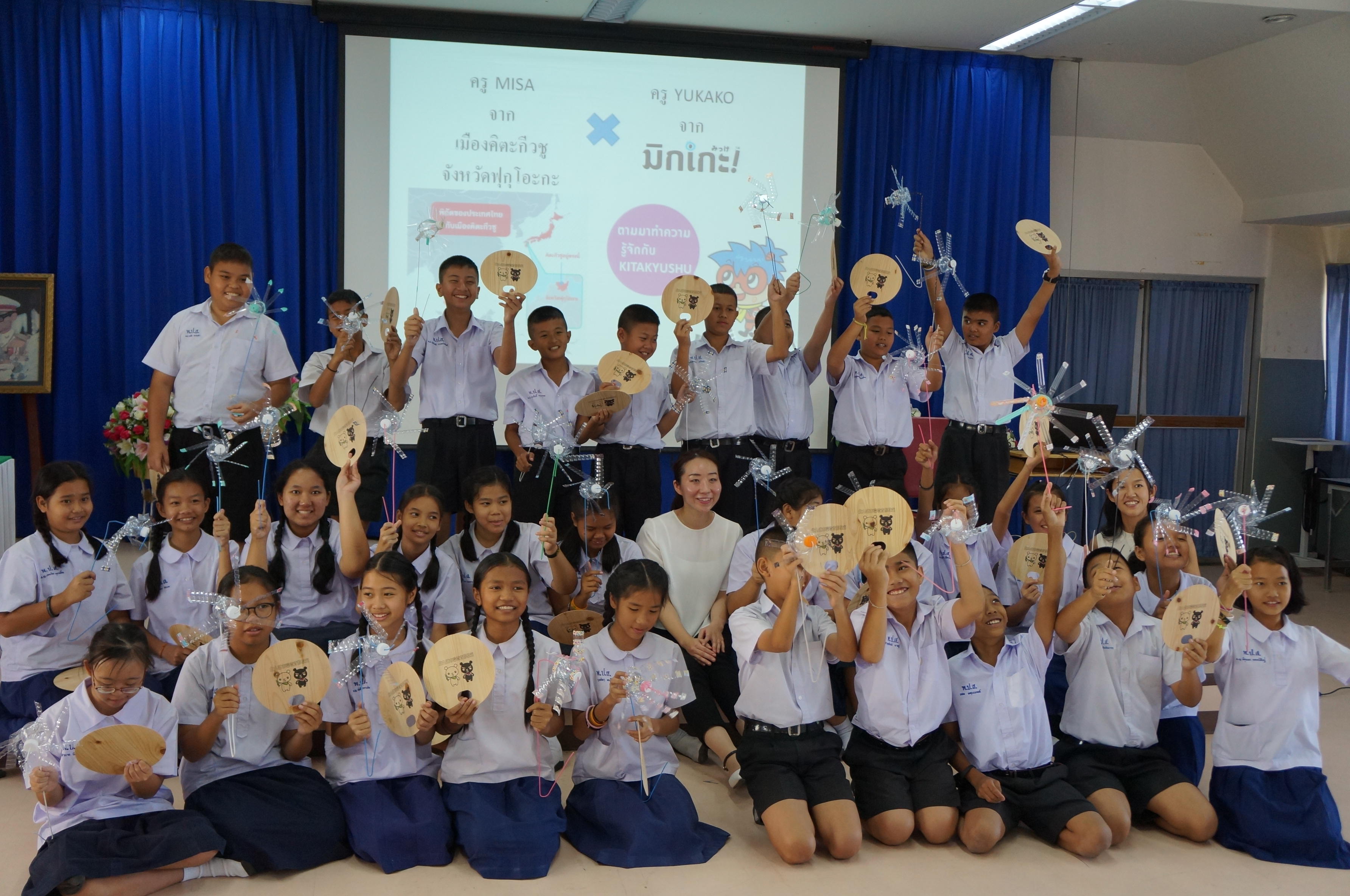 Last December a staff member from the Environment Bureau of the City of Kitakyushu visited elementary schools in Bangkok to teach classes using Mikke. Stressing the importance of protecting the environment, she described how Kitakyushu had been afflicted by pollution until ordinary residents spearheaded an effort by business and government to reclaim blue skies. She also demonstrated how to recycle plastic bottles into pinwheels.
PROFILES
Jun Enomoto
Senior Researcher, Media Lab, Asahi Shimbun Company
After joining the Asahi Shimbun, Jun Enomoto worked in the Advertisement Department (now the Media Business Department), the Aspara Club membership service, the Marketing Center, and the CEO's office before assuming his present post at the Media Lab, the newspaper's innovation center launched in 2013. There he plans collaborative programs with partners ranging from major corporations to start-ups. He engages in new product and business development projects that take him far beyond the confines of the media industry.
The Asahi Shimbun Media Lab's website page relating to Mikke (in Japanese):http://www.asahi.com/shimbun/medialab/mikke.html
Takeshi Utsunomiya
Director of Business Development, Cool Japan Division, Hakuhodo Inc.
Takeshi Utsunomiya joined Hakuhodo after a stint in overseas sales with an automaker. While working on advertising in the emerging Asian economies, he came up with the idea of an Indian version of the Japanese baseball anime classic Star of the Giants entitled Suraj, The Rising Star. His involvement in that production led him to focus on business projects that epitomize what is cool about Japan. Among his main achievements in that area are producing Birth of the Cool, an information program aired on the Japanese TV channel BS Fuji, and coordinating the project Omiya Bonsai in Paris.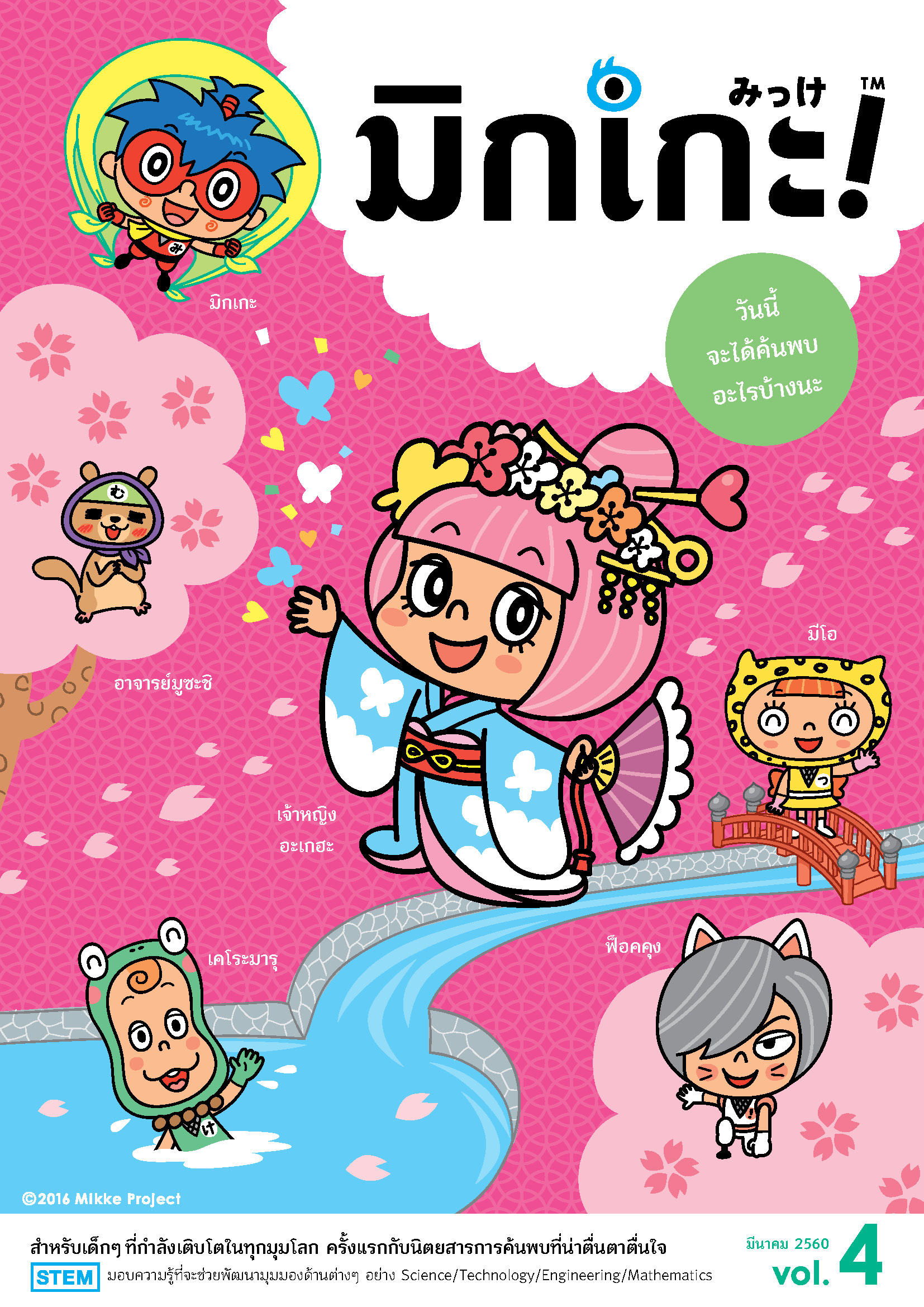 About the magazine Mikke
The most recent issue: Vol. 4 (February 2017)
Launched in September 2016, Mikke is currently distributed to Thai fourth to sixth graders. Each issue has a circulation of 100,000. The top feature in the most recent issue is entitled "Global warming: Why is the Earth getting hotter?"
(The ninja are the four characters around the edge of the cover.)