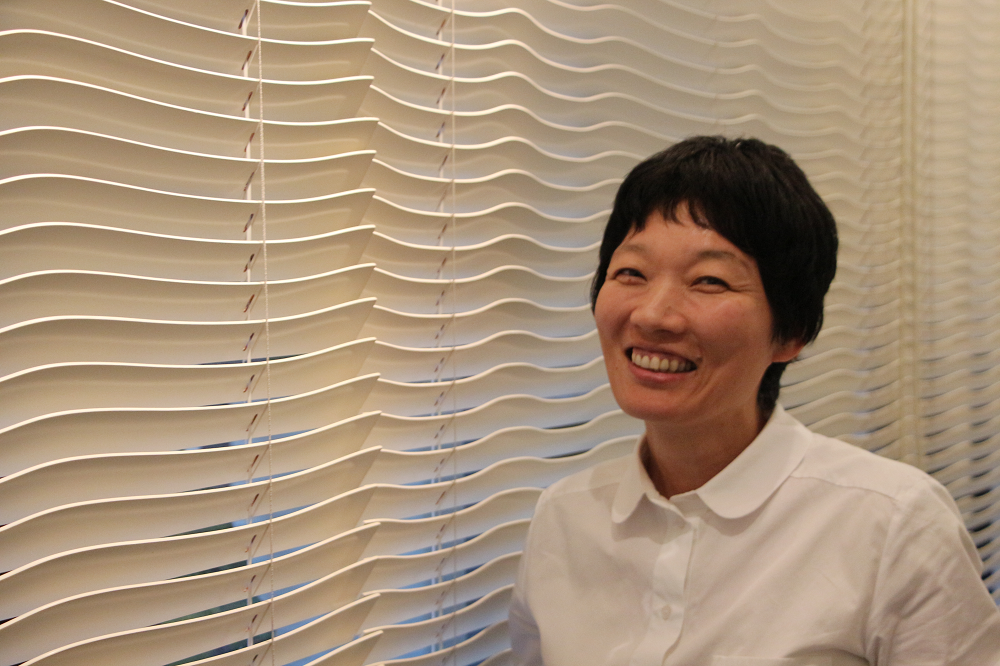 For Maiko Ota, the Executive Creative Director & President of Creative Vox (in Japanese), keeping ahead of the curve seems to come naturally, both with her professional projects and in her career path. From the time she entered Hakuhodo in the very first cohort of women to be hired under Japan's Equal Opportunity Employment Law, to her current role as the only female president among the creative boutique agencies in the Hakuhodo Group, Maiko has been doing things her way.
Maiko majored in French Literature and also spent time in the United States as a college student. "I'd always been interested in words and conveying a message. I was attracted to copywriting, as opposed to journalism, and so I entered Hakuhodo as a copywriter in 1987. The Equal Employment Opportunity Law had just been passed, and I was part of the first intake of women hired under the same conditions as our male counterparts."
With few female role models who could serve as points of reference at the time, Maiko got down to business and carved out her own career path in the advertising word.
Hakuhodo Creative Vox was started in 1999, specializing in graphics and commercial films. "I wanted to be involved and so I communicated my interest in working there. At the time, this was still a bit unusual in the Japanese workplace, as generally people waited to be tapped for new assignments," she recalls with a smile. "It worked out for me, however! I've been working with the company from the outset."

Unlike the typical hierarchical structure at Japanese firms, the staff at Creative Vox all sit down together, allowing each member to bring their ideas to the table, both literally and figuratively. "As a small company, we gather to exchange opinions, and let everyone contribute. The person with the best idea or the right skills leads a project. It isn't based on age, sex or years of experience," Maiko explains.
The Japanese corporate world is still seen as a difficult place for women to gain equal footing with men, but Maiko has been observing a shift in the way clients and collaborative partners are relating to gender. "Recently I've noticed they are not separating women and men by sex as much. For example, rather than talking about specific plans 'for women', they are simply beginning to embrace diversity and including women's voices in their projects," she says. "I follow a similar concept for Creative Vox. I don't create 'women's project teams' as such, but I do think both sexes should be represented. Although it wasn't something I deliberately planned, about 70% of my employees are female and everyone has a voice."
With Maiko at the helm as President, Creative Vox has built a name for creative projects that think outside the box. A recent example is a yaki-imo (baked sweet potato) shop that opened in Tokyo's famous Ginza area in June 2018. Yaki-imo has long been a popular street food in Japan but it seems an incongruous choice for the ritzy Ginza area. Maiko points out that this seeming "mismatch" is precisely part of what makes the business concept so interesting and unique.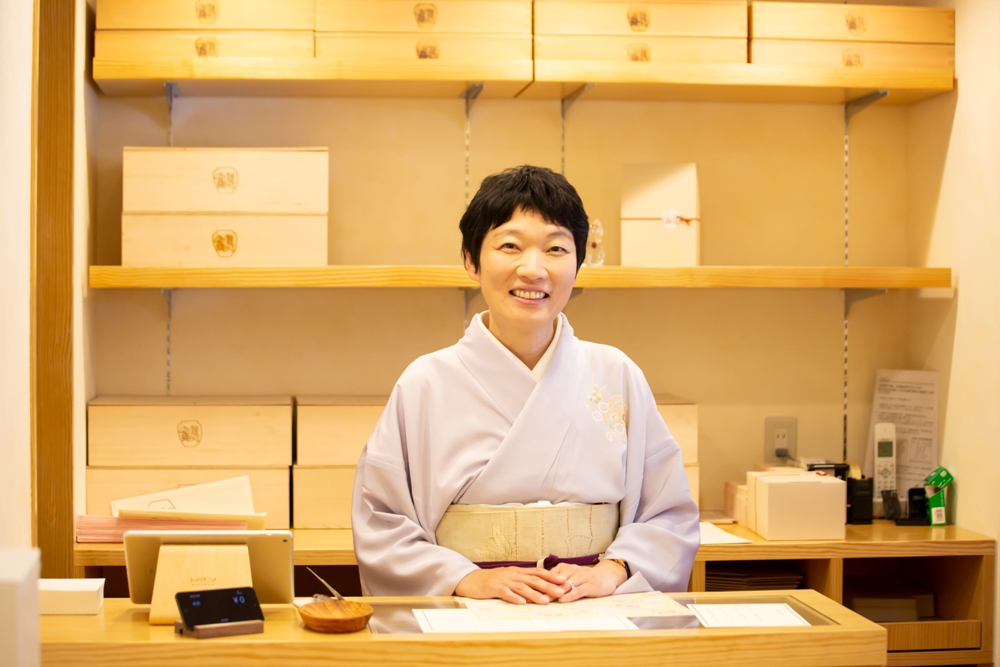 "There actually used to be a yaki-imo shop in Ginza more than a century ago. It was apparently a place where people could drop by to stop for a chat and catch up on what was going on in the community. That's the kind of casual and welcoming vibe we wanted to recreate," Maiko explains.
"Ginza is a tough place to start a new business. It took two years of perseverance to gain the necessary approval and establish the shop," says Maiko. She has remained fully involved at every step along the way, from scouting for a suitable location and designing the shop, through to developing the product and its packaging, and supporting the current management of the business.
The shop has proven very successful, both with locals who live and work in the area, and visitors who come for shopping or sightseeing. TV crews frequently stop by to film segments for Japan's popular variety shows. The shop has also been attracting an increasing number of international tourists, too. "For example, we've become a regular stop for people on a bicycle tour, who come by for a taste of traditional Japanese food!" Maiko laughs. "A lot of care has been taken with the flavor and texture. It really does melt in your mouth."

Maiko was surprised but very pleased to be invited to attend the Spikes Asia 2018 as a jury in the Film and Print & Publishing categories. "It's my first time at Spikes, and in fact, my first trip to Singapore. I've enjoyed watching the entries from around the Asia-Pacific region and noticing the subtle differences reflected in each country's work. Until now, I've mostly seen work from Europe and the United States through Cannes Lions, so I'm seeing fresh perspectives with Spikes. One thing is for sure—picking a winner will not be an easy task!"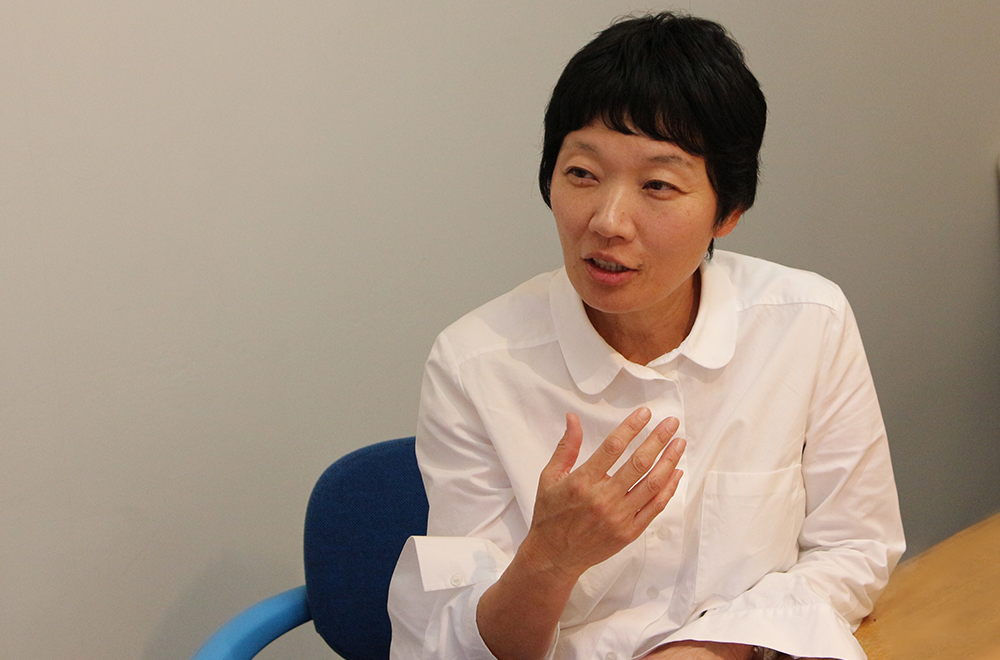 Looking ahead, Maiko isn't interested in setting vague long-term goals for herself or for her company at this stage. "I want to continue doing the very best I can with the projects in front of me. I'm always juggling many things, and I want to see each one through to the end. As for the future, I believe that opportunities arise naturally while you're busy and involved with other things," she says firmly.
Maiko encourages her staff to jump into their projects and commit fully, and she refrains from micromanaging. "I want to give others a chance and to let them assume responsibility. At the same time, I tell them to have fun with their work and enjoy it. In a results-driven industry like this, the real fun comes at the end when you enjoy the successful results of your efforts, so keep your eye on the prize and commit to achieving that success!"