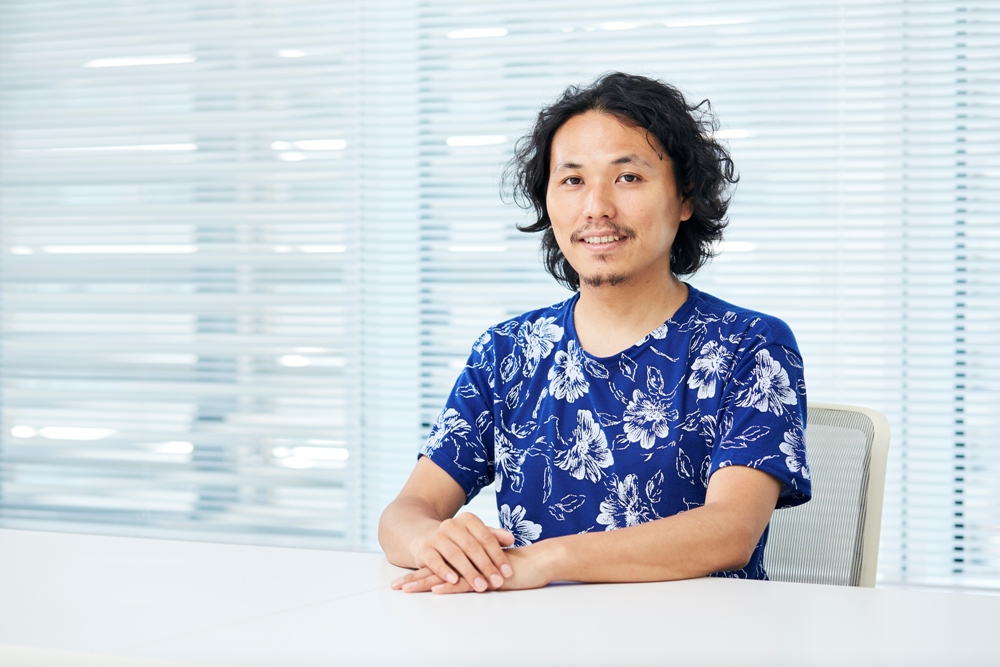 "Obsession for Smoothness" was launched at the end of last year for Thai paper manufacturer Double A by the tag team of Spa Hakuhodo, a Hakuhodo Group company in Thailand, and SIX, a Hakuhodo Group creative unit based in Tokyo. The multi award-winning campaign realized the world's first paper projection mapping video.
No doubt many readers have seen the striking work, in which masses of colored paper spit rhythmically out of two banks of printers. We talked to Jin Saito, the Creative Director of the work, about how it was produced, and what he aims to achieve as a creator.
In my student days, I attended seminars on writing novels and building musical instruments. I thought that if I got a job as a creator at Hakuhodo I would be able to continue telling stories and inventing things.
I joined the company in 2002 and my role initially was creating stories for commercials, but gradually my desire to create things got stronger.
The environment in the advertising business and at Hakuhodo was also beginning to shift away from almost exclusive commercial-making toward exploring methods for creating new value by giving birth to new things and making them news. Digital technology was penetrating, and interesting happenings and things would spread naturally. I felt like things were starting to line up for me to do the things I wanted to do.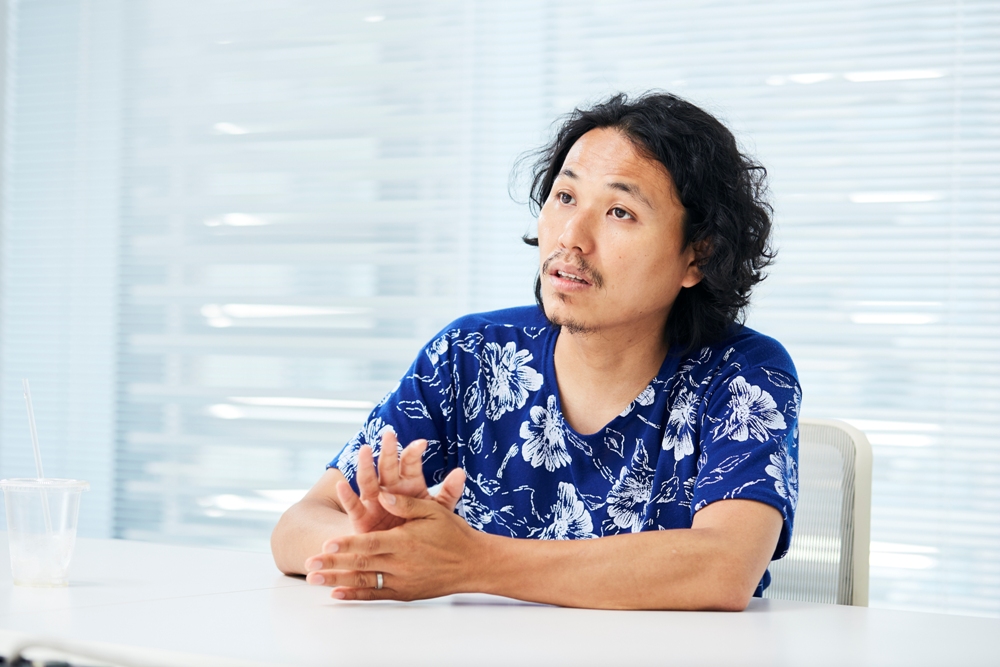 Shortly after, a unit called the Engagement Business Division was launched. It was like a collective of people from all kinds of communication fields skilled at using engagement to move people. As we worked together, a few of us around the same age wanted to start our own group. This led to the establishment of SIX Inc., unit of six creators and one business producer, in 2013.
Since then, we have operated under the Hakuhodo Group as a creative engagement agency that builds new relationships between brands and users, leveraging our strengths in digital to develop new communications, content, and products and services, without being bound by existing methods.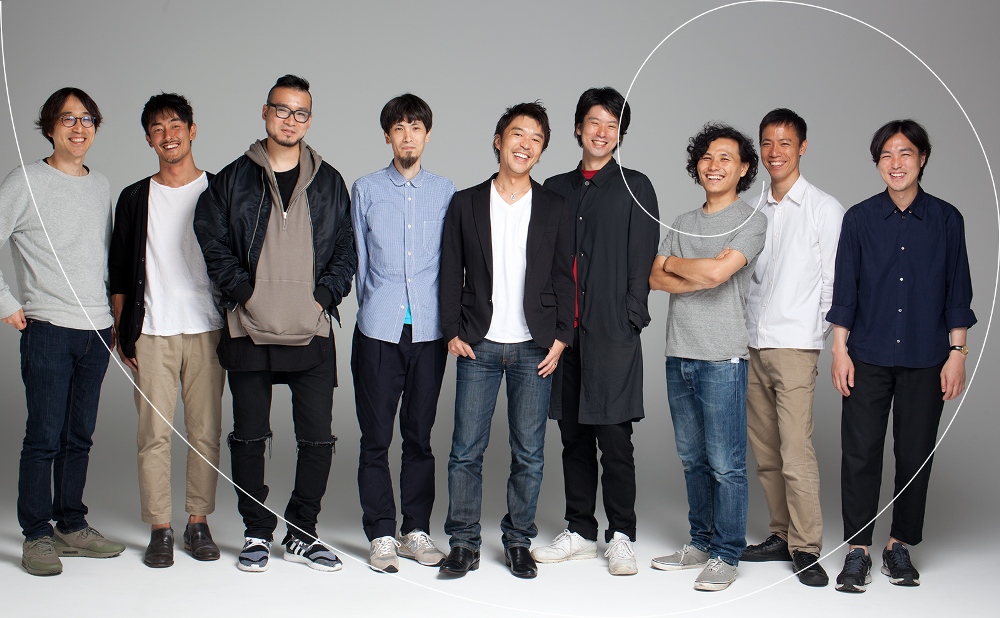 Double A is a Thai paper manufacturer doing business in 137 countries around the world. With factories in Thailand and France, the premium paper brand enjoyed the top share in parts of Asia. Double A's main point of difference is its paper's smoothness, which prevents it from jamming in printers, etc. For a long time its commercials appealed to this fact with the slogan "No Jam, No Stress."
Firstly, the client called for pitches for a campaign based on the challenge of conveying the quality and price of Double A paper at a time when the paper market was sluggish, and acquainting more people around the world with the paper's smoothness. Agencies and creators from all over Asia were called and we became involved after Hakuhodo Asia Pacific, Hakuhodo's regional headquarters in Thailand, contacted SIX and Spa-Hakuhodo, a Group company in Thailand.
Rather than conveying Double A's message with words, we hit upon the idea of creating entertainment that would express paper continuously coming out of printers jam-free in a video. We proposed creating a video in which paper would come out in sync with a dance. The president and Branding Committee of Double A were excited by the idea and our idea was adopted.
This marked the start of three long, hard years [laughs] until realization of the world's first paper projection mapping project, in which 567 printers pushing out colored paper are the stars of the show.
First, we entered into collaboration with OK Go, a major US rock band. OK Go then said they'd like to bring the idea to life with Daito Manabe of Rhizomatiks Research (Note 1). I had previously worked with Manabe-san myself and had had a great time on the job, so I was like, "Let's do it!" We also brought in choreographer MIKIKO and two directors, Yusuke Tanaka of Caviar, and Damian Kulash, OK Go's vocalist and leader. We had pulled together a glittering cast [laughs].
Note 1
Rhizomatiks Research
is our division dedicated to exploring new possibilities in the realms of technical and artistic expression. Focusing on media art, data art, and other RD-intensive projects, our team strives to deliver cutting edge solutions that have not yet been seen on a global stage. Rhizomatiks Research is accountable for all steps of a project, from hardware/software development up through operation. Additionally, we study the relationship between people and technology, and collaborate on projects with a myriad of creators.
Everything up to the idea came together relatively quickly and smoothly, but when it came to actually doing it, we faced endless days researching and researching some more.
The project kicked off in December 2014. It ended up being three years of trial and error. Meetings about planning and production were held in Japan and Thailand via Skype, negotiations and coordinating with OK Go was done in the early in the morning or late at night Japan time in English, while presentations and meetings with the client were in Thai and English. Along the way, the project was also put on the backburner for various reasons.
It was always a balancing act between three perspectives: idea, feasibility and how to film it to best effect. It was super tense because if any one of paper control, human movement or the music was out of whack, it would ruin the whole thing. We needed to calculate everything precisely and throw in lots of massive ideas to keep audience attention. We also worked hard to realize Damian's directive to give the audience a new surprise every five seconds to successively ramp up the wow factor. I think developing the system, which was tasked to Manabe-san, was a really tough job.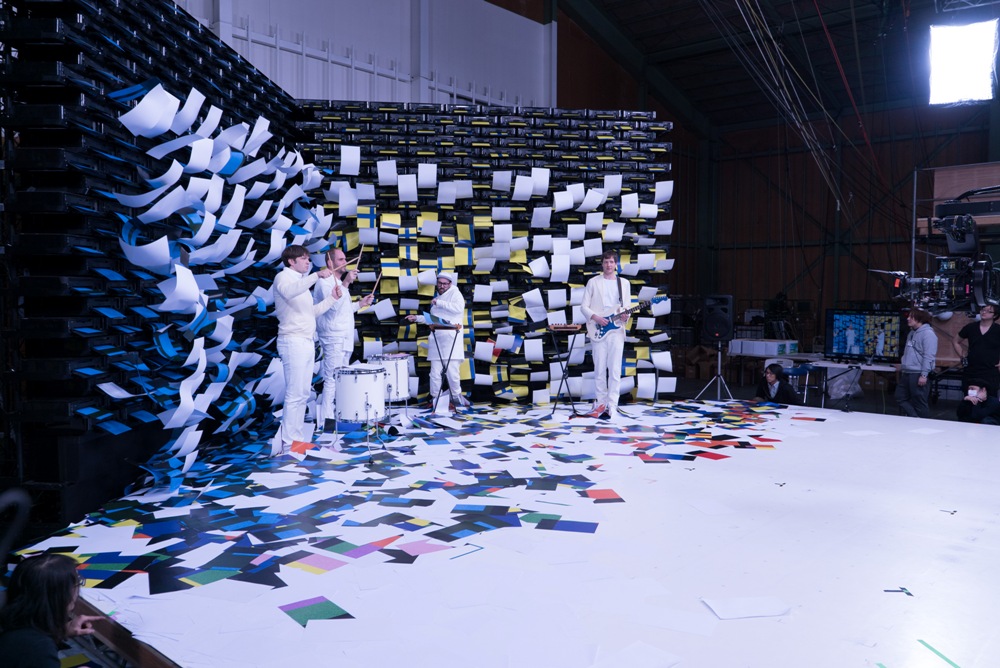 The client loves creativity, so they were just really pleased with the award. Apparently winning at Cannes Lions, a globally-recognized advertising festival, also gave Double A's plans to enter the US market a boost, so I think it's just brilliant.
Lyric Speaker is a next-gen speaker that displays song lyrics in time with the tune. We've had a scheme for creating in-house products for a long time, and Lyric Speaker is one of its creations. While it has high entertainment value, it also addresses an issue, making it a very SIX-like work, since one of our missions is to build new ties between brands and users.
With the advent of music downloading, it is much easier now than in the past to listen to music. But then the lyric sheet disappeared, right? The problem is that musicians still want to convey their lyrics more fully to their listeners and communicate with them on a deeper level. There are also lots of listeners who want to understand the lyrics better. To address these latent desires, we created a platform for providing a new musical experience through creativity and a user experience. Music is data, there are various things that can be added to the way it is listened to, each resulting in completely different ways of enjoying it. This means that even if listening to songs you've been listening to for years, listening to them on the Lyric Speaker will be a whole new experience.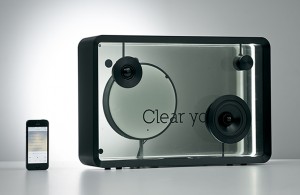 About Lyric Speaker
Lyric Speaker
is a next-gen speaker that displays song lyrics in time with the tune. Select and play your favorite music from a mobile phone or device and the lyrics will display automatically with beautiful motion graphics on the translucent screen built into the speaker. As digital distribution of music has spread, demand for the lyric sheets that used to come with a record or CD has declined, decreasing opportunities to really enjoy lyrics. Hakuhodo has marketed a platform for enjoying lyrics that is being enthusiastically received. (Sales began in 2015)
Lyric Speaker's win in the South By Southwest (SXSW) Accelerator competition gave it an objective evaluation, making excitement about the product itself soar. The win's contribution to us actually marketing it was huge. It was also a first step toward winning the trust of international customers.
Note 2
SXSW is a globally renowned art event and conference centered on the three fields of music, film and interactive held in Austin in the US state of Texas.
Innovative products and services from newly established companies around the world are exhibited in front of an audience and judged publically by judges. Venture business capitalism and technology experts, the judges evaluate entries on creativity, uniqueness, marketability and profitability, among other things.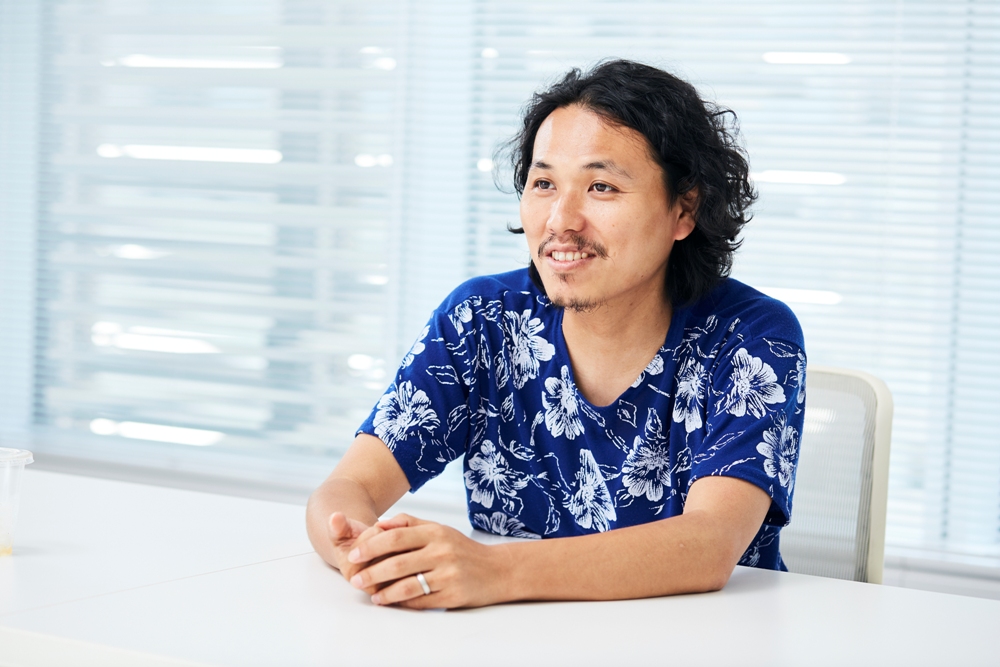 I'd like to delve deeper into the visualization of lyrics. Maybe having musicians use Lyric Speaker software at their gigs, for instance. Either way, I want to continue to create new excitement in music by crossing music and digital technology.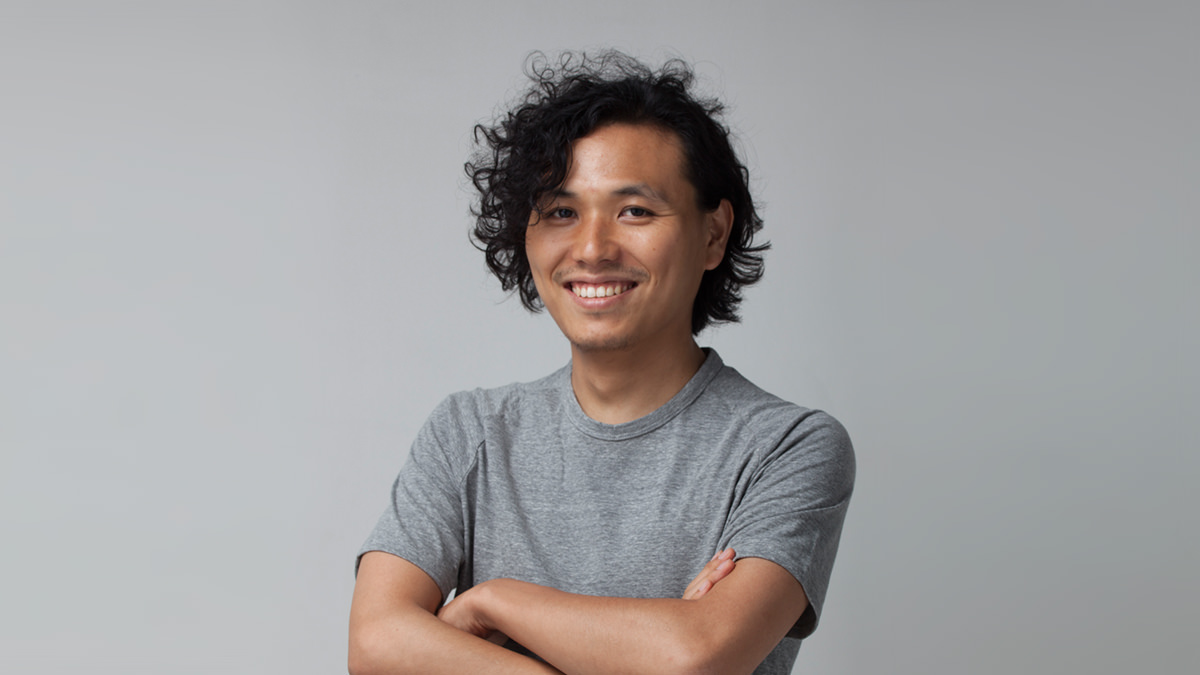 Jin Saito
Creative Director / Music Campaign Director, SIX Inc.
Jin Saito develops new products and services that eschew advertising norms. His recent specialization has been branded entertainment campaigns, particularly those featuring music. A guitarist, Jin is also signed to Pan Pacific Playa (PPP), an urban and mellow label headquartered in Yokohama.