"Social Creative Cross" is a service to create ideas and businesses for solving social issues by leveraging a wide network of non-profit actors, engineers and creators. The service has been seeking to find the right direction for its efforts through programs to connect those facing challenges on the one hand, and engineers and creators on the other. It is now set to move to the stage of new business development through collaboration with private firms. We interviewed Eiji Yamada at Hakuhodo Social Design, who developed this service, to hear about the activities thus far and the future outlook for Social Creative Cross.
Click here(in Japanese) to go to the Social Creative Cross website.
Tell me about your career, Mr. Yamada.
Yamada: I joined Hakuhodo in 1993, and since then I have been working in the creative field, as copywriter and CM planner. Indeed, most of my career has revolved around creatives, with involvement in CM production for many industries – automobiles, real estate and food, to name just a few.
What made you launch Social Creative Cross?
Yamada: I was immersed in "images," doing CM production and other creative jobs at the office, and also writing scripts for TV programs and directing theatrical films out of the office. My life revolved around images when the Great East Japan Earthquake struck. Commercials disappeared from the TV screen for a while after the quake. In search of something I could do for the affected people, I took a fairly long vacation to work as a volunteer in the disaster area. There I met many non-profit groups and associations engaged in volunteering.
Since they suffered from a lack of PR to secure sufficient financial and human resources, I decided to help them address this gap. So I volunteered to produce commercials for the volunteer groups. I defined the format, went to the work sites, let the camera roll, thought about the narrative, edited it, and asked a fellow musician to come up with some suitable music for the film. In this way, I produced commercials for various groups on a voluntary basis.
Having identified some of the challenges facing the disaster area by supporting the volunteer groups, I came to realize that those challenges, such as population ageing, depopulation and the stagnant primary sector, applied to the whole country. I was confident that new "creative thinking" would emerge by connecting the human and empirical resources of the many non-profit organizations and associations with engineers and creators interested in solving social issues. Furthermore, if we could co-create with companies oriented towards CSV (Creating Shared Value), we might be able to develop socially meaningful businesses and services through win-win relationships among non-profit groups/associations, engineers/creators and the business community. And that concept became "ground zero" for Social Creative Cross, a service that allows NPOs, engineers, creators and the business community to share their challenges, meet in a "social ideathon," and develop the business ideas thus obtained into something ready for market launch.
■ Workflow of Social Creative Cross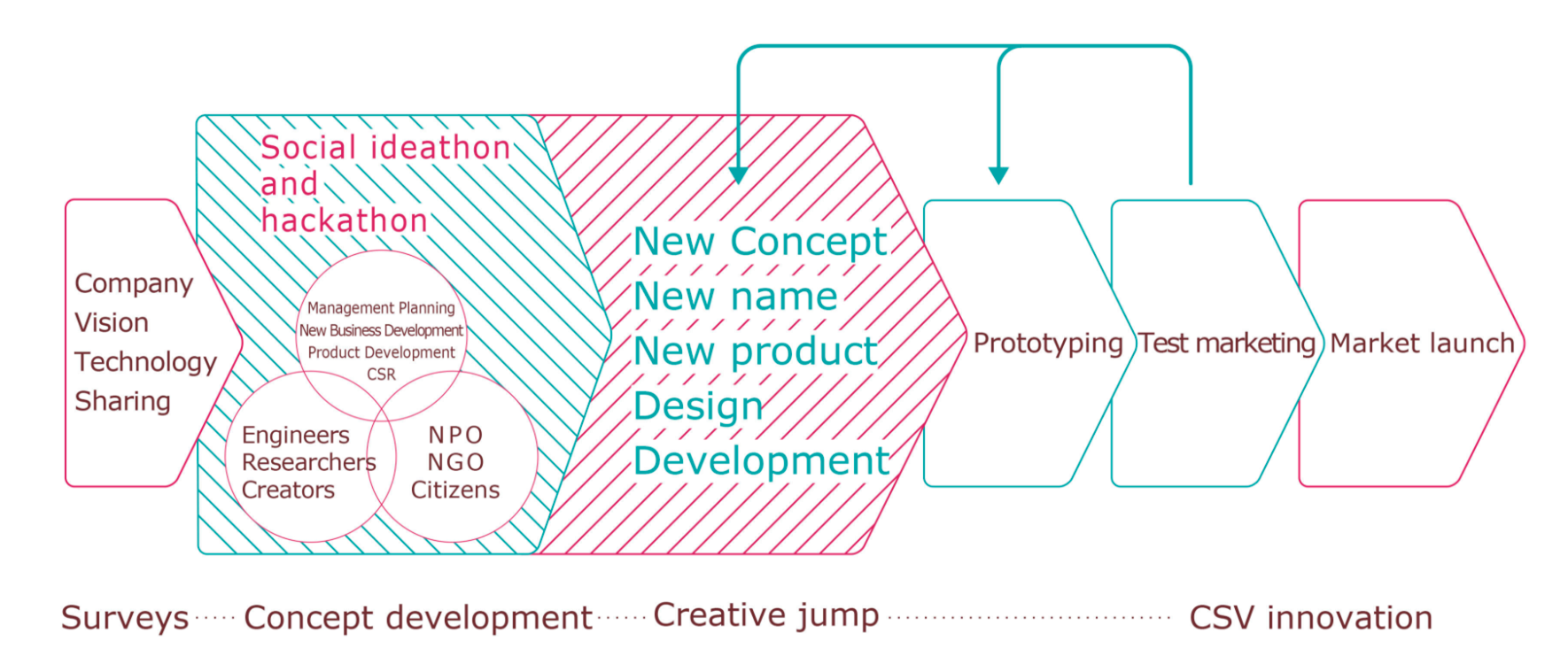 We heard that you implemented some programs to check that assumption.
Yamada: Yes. We ran two test programs in 2013. In both cases, we brought together people actually facing challenges, or issue-holders, and held an ideathon with the participation of "civil hackers," or engineers and creators interested in the social issues in question. We succeeded in co-creating highly feasible business ideas in a short period of time.
The first program focused on child-rearing by single mothers. Although there are movements to improve the child-rearing environment for the whole of society, we thought it was best to create an idea with single mothers, who face the greatest difficulties. Working with Single Mothers Forum, an NPO supporting single mothers, and Stand for Mothers, a group engaging with young mothers, we organized an ideathon within the framework of Social Creative Cross, in collaboration with IT engineers and creators who volunteered to participate.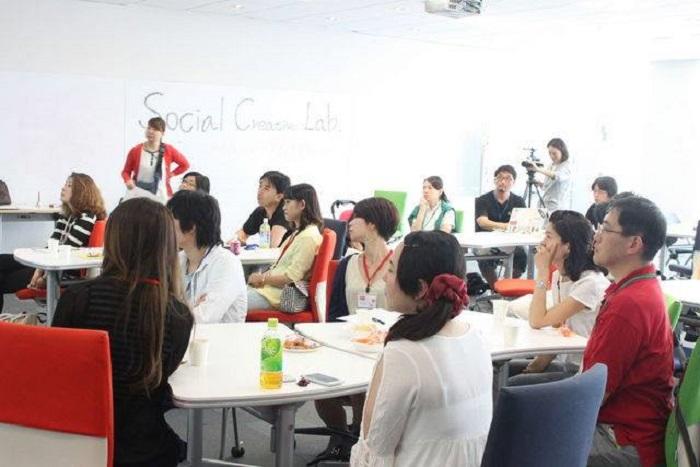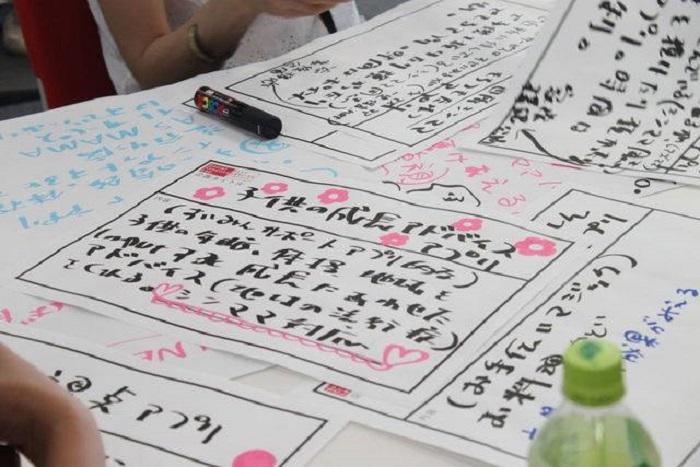 "Mom Match" is one of the ideas that came out of this gathering. This is a service that allows mothers to leave their children with each other, including those who have no one to rely on. We thought that this "matching" of moms could be turned into a business in cooperation with an IT company. Likewise, several feasible business ideas emerged from this program.
The second program, involving care-workers, aimed at creating hardware to improve the care-giving environment. We organized an ideathon with the participation of mechanical engineers. We asked the participants to dive deeply into what kind of hardware is required to halt the deterioration in the degree of long-term care needs, among other topics.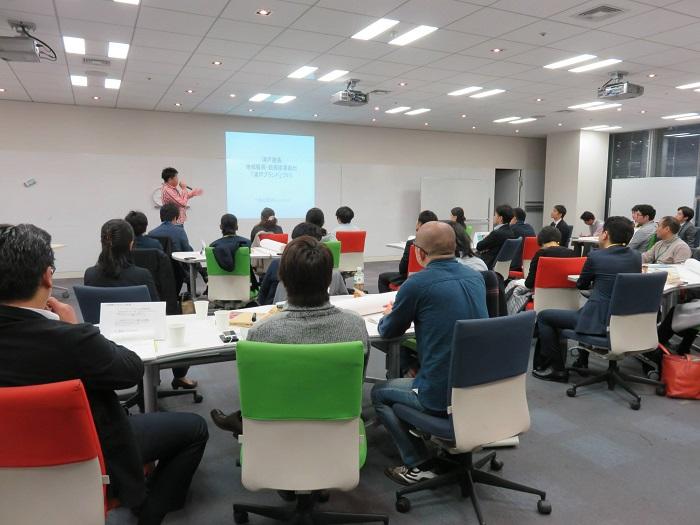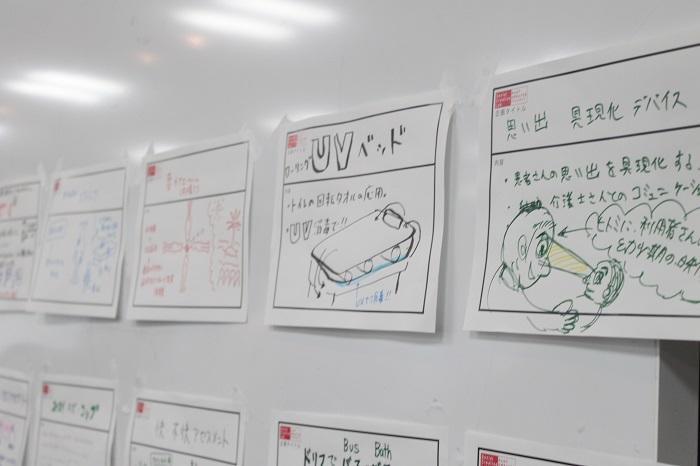 One of the ideas put forward was an air-bag for pedestrians, which would protect the elderly from injuries when they fall. This might be a viable idea if we could get a car company involved. Other possible ideas included "GPS-mounted shoes" for the elderly suffering from dementia.
You found a good response in ideathons involving issue-holders and engineers, right?
Yamada: That's right. In 2015, we organized a "Connecting Camp" in Rikuzen-Takada, Iwate Prefecture, to help young people obtain a driver's license and thus become more self-reliant. The original idea for Connecting Camp also came from the New Business Ideathon for Recovery of Tohoku, where we joined forces with ventures in the affected area to think about new businesses to attract people to the area. The winning idea at that ideathon was a "driver's license camp with farming experience." This Connecting Camp project, aimed at supporting self-reliance among the unemployed youth, including NEETs, was made possible by the participation of the NPO "Uprearing Network," the municipality of Rikuzen-Takada and the local driver's testing center.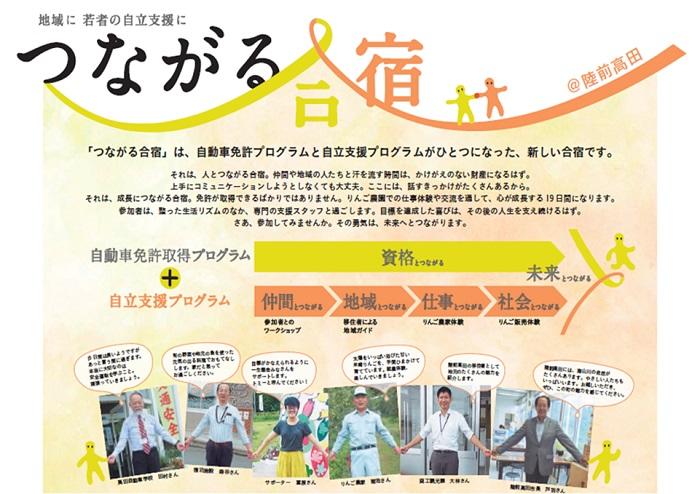 Tell us about your view of the future.
Yamada: Our activities so far have helped us toward building a mechanism to organize co-creation events to connect issue-holders with engineers and creators, and networking with relevant groups and associations. Going forward, we would like to establish cases of building co-creating relationships with leading companies. One possibility would be to leverage the social ideathon mechanism to involve product development people in direct collaboration with issue-holders. This would help us gain the deepest insight. The participation of our creators means that we could produce output relatively quickly. We urge everyone to make use of this service. Child-rearing, long-term care and community rebuilding are some of the social issues on which we will be focusing in the years ahead. We will also be meeting challenges related to the primary sector. We would be happy to do anything that creates some kind of momentum for agriculture, forestry and fisheries.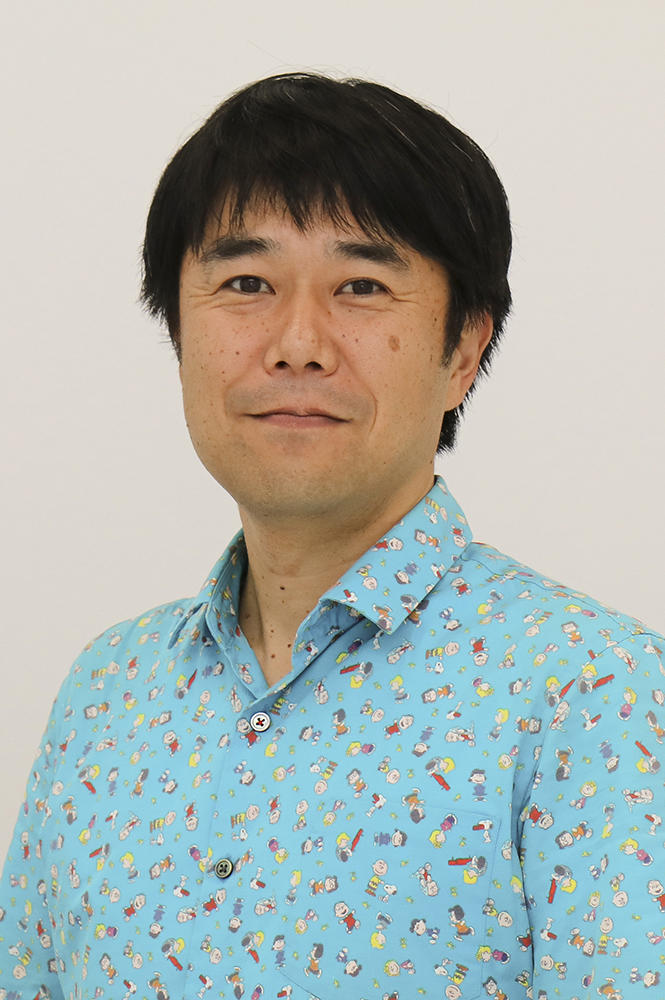 Eiji Yamada
Hakuhodo Social Design
Assumed the present post after serving as a copywriter and CM planner. While producing TV commercials for various client companies, he is also active as a movie producer and scriptwriter. After participating in recovery efforts after the Great East Japan Earthquake in 2011, he developed Social Creative Cross, a service to find creative solutions to social issues. He is now planning a CSV(Creating Shared Value) business that can make a difference for society and contribute to corporate activities, by connecting NPOs, venture firms, large corporations, SME(Small Medium-size Enterprise)s, creators and engineers.