The Hakuhodo Group has over the past several years released a series of prototypes designed to enrich people's lives through the use of digital technology to create products. All are underpinned by the creative prowess we have built up over the years through sei-katsu-sha insight. Among these prototypes is Pechat, a button-shaped device that, in sync with a smartphone, gives teddies the power to talk. Developed by the product innovation team monom, Pechat will go on sale in stores on December 9, 2016. This was Hakuhodo's first project to design and market a digital device, and to find out more we talked to the leader of the monom team, Naoki Ono, who oversaw the gadget's development.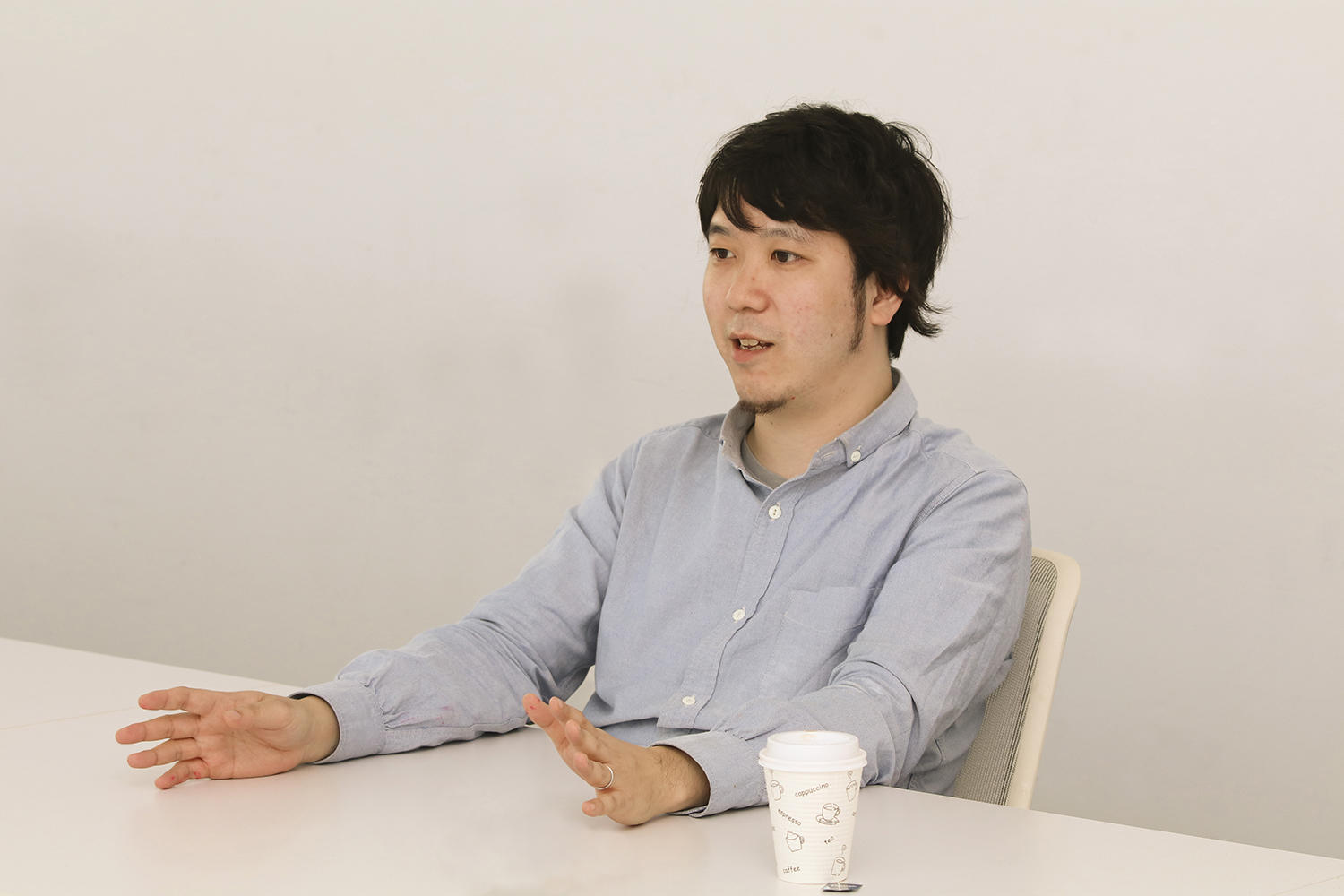 Please start by telling us about monom.
Monom is a creative team specializing in product development formed by several people within Hakuhodo. It consists of eleven members including myself sporting quite a variety of job descriptions: product designer, copywriter, design researcher, technology researcher, and so forth.
What led to the formation of monom?
I joined Hakuhodo in 2008, and I've worked in a wide range of creative fields like advertising, spatial design, and interactive. Meanwhile, off the job, I've been engaged in a product design program called YOY. I launched monom inside Hakuhodo in February 2015. I had a hunch that if the ability to produce something intangible like advertising I'd acquired at Hakuhodo were fused with the ability to make things as I'd been doing on my own, something might come out of it. Seeing R/GA (an American digital advertising agency) handle the entire Nike+ FuelBand project from development through advertising several years ago was kind of the trigger. Plus the Product Design category at the Cannes Lions International Festival of Creativity was established just around the time we were preparing to launch monom. In the world at large the production technology boom typified by the Internet of Things and 3D printers was just getting started.
From my first days at Hakuhodo my mind wasn't focused on advertising, which involves dealing with information, but rather on tangible objects that could be made with your hands and that people could use and experience.
How did you recruit people to work with?
The first person I approached was a guy with previous experience in accounting and corporate strategy who's really good with figures and business planning. Both of us studied architecture at university, and we really hit it off. The business of creating products gets nowhere if you only have designers and engineers; finance is of vital importance. Plus if you're going to be operating inside Hakuhodo, you need to have a knack for obtaining funding in house rather than tapping outside sources. Besides him I also approached young members of staff with a technological bent and employees I thought might be interested in making stuff.
The first thing you came up with was the iDoll, right?
The iDoll was originally intended to be a palm-sized robot you could communicate with — not a robotic assistant with an imposing presence but something a bit more intimate. Its look, I thought, would be key. It ended up, though, being seen as a robot melded with a live-action anime character. The media reported on it, and in the process more and more people came to like the idea. Because we have no money, we have to ask various people to help us out, and a lot of them told us "This is great!" and extended a helping hand. After the prototype was unveiled, people from different sectors approached us about whether we could do this or that.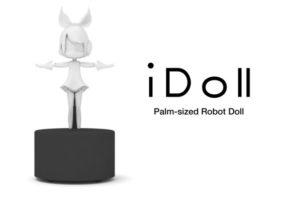 Your second creation, Memory Clock, is also a nice idea.
Memory Clock is a clock that displays photos, but our idea was not so much to make a clock as to make another display for the home. Smartphones and computers have become so personalized that they're no longer part of the home. We thought that if a display for accessing family information were to appear in the future, it would take the shape of a clock, and the best reason for having one would be to make the most of content in the form of family photos. Lately opportunities to shoot photos have proliferated — you can take them on your smartphone or your DSLR camera — yet there are fewer and fewer opportunities to look back over them with the whole family. When deciding when and how to show which photos from the massive family archive, we concluded that the perfect time would be on the same day as the photo was taken, like on an anniversary, with the photos being stored in the clock. We created this prototype with the idea of motivating people to take more family photos.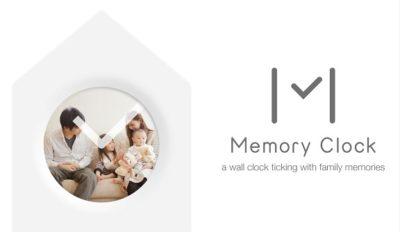 And the third product you created is Pechat, which is generating lots of buzz as the year draws to a close. Please tell us what lay behind its development and the thoughts that went into it.
What monom aimed to create was a B-to-C product. As for who would use it and where, we meant it for the home. The iDoll and Memory Clock were also both products envisaged for the home. The idea all began when members with children joined the discussion and someone suggested maybe we could do something that kids would simply love: create the dream experience of chatting with their favorite teddy. Some were of the opinion that parents could just talk to them normally, but chatting with a teddy broadens the range of a child's communication. In the old days grandpa and grandma lived in the same house and kids had lots of brothers and sisters, but today, with the spread of the nuclear family, they have few opportunities to talk with peers and adults outside the family. As the vice president of Tokyo Gakugei University told us, even communicating with a pet enriches a child's communications experiences. It's extremely important for children to have a partner other than their parents to chat with, while parents for their part can see how their child reacts when talking with someone else.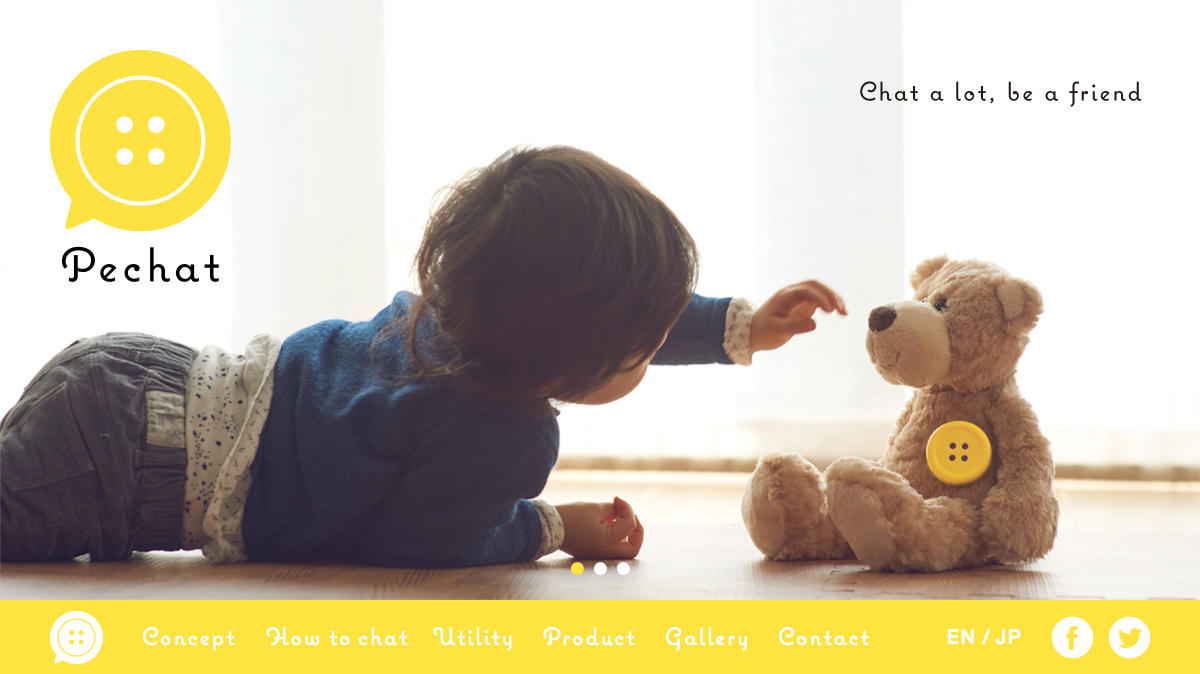 You started with crowdfunded presales, right, which appears to have been a major reason for Pechat's success.
We used a crowdfunding service called Makuake, which has a lot of heft in Japan: it's gained the attention of sales channel operators and the media. We started out with the goal of raising 500,000 yen, but by the time we were finished we had raised more than 15 million. Crowdfunding is in origin a way for ordinary people to support projects that don't have enough money, but today major corporations are starting to do it too, not just as a means of raising funds but also to a large degree as a publicity and test marketing technique. Now there's a sense that crowdfunding attracts the most innovative projects, so the media and distributors are watching it closely. And just as we'd aimed for, since launching our crowdfunding campaign we've been featured on TV three times and received numerous mentions in online media and magazines.
What do the people around you think of Pechat?
It honestly delights me when I run into someone who knows I've been working on Pechat and they tell me they've bought it. Various people both in and out of the company, including the members of the development team, have helped us a lot, and now that it's almost finished I sometimes look back with gratitude. The really critical phase now begins, and we're bracing ourselves for it, not least in order to live up to the expectations of everyone who's given us their help and supported us through crowdfunding.
What innovations does monom have up its sleeve for 2017?
Right now we're pushing ahead with development of a new product to be exhibited at the South by Southwest* expo to take place in Texas next March. That too will be a next-generation device like none before, one designed for educational use. You'll just have to wait and see. *The world's largest celebration of music, film, and technology, held every March in Texas, USA. Pechat was unveiled there in 2015 to considerable acclaim.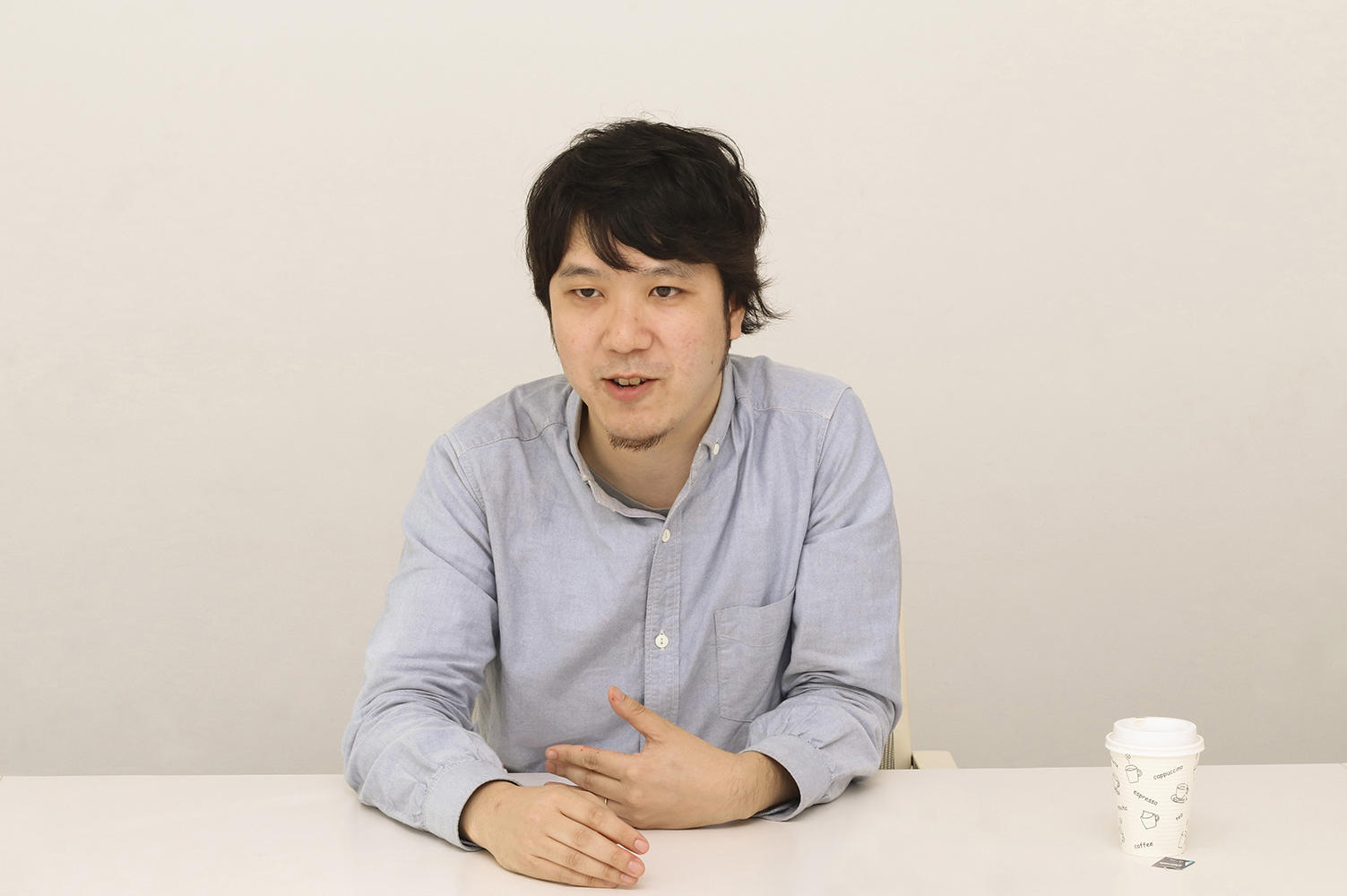 Finally, what's the point of your creating products at Hakuhodo?
Creating products per se isn't something I particularly have to do at Hakuhodo; I could possibly do it on my own in a venture. But I believe that if a company like Hakuhodo that has traditionally sold stuff by conveying information and engaged in branding were to enter the manufacturing business, a completely different approach to making things might emerge. Our ultimate goal is for Hakuhodo to spawn one manufacturing enterprise after another with clients. If Hakuhodo can transfer its creative prowess and start making money outside advertising, it will, I believe, become a more exciting company. Creating products is truly a scary business. People from kids to old folks decide instantly whether a product is good or bad, whether they want it or not. Things can often get tough. On the other hand, it may happen that people all over the world tell you they want your product and it's great; and that's truly a joy. Making products may be an extremely old industry, but today, in combination with the Internet and AI, it's poised to generate new value. At this turning point I want to see what Hakuhodo is capable of.
Maybe your timing was lucky. Had you said a decade ago you wanted to create products, it might have been difficult to find a sympathetic ear.
That's true. Hakuhodo may never turn creating products into one of its core competences, but it does need to take on new challenges outside the field of advertising. Creating products underpinned by digital technology allows you to gather data on sei-katsu-sha and engage with users. Once people buy something from you, you can keep expanding from there. We're exploring ways to create products as an extension of advertising. I intend to stay focused on creating products within Hakuhodo.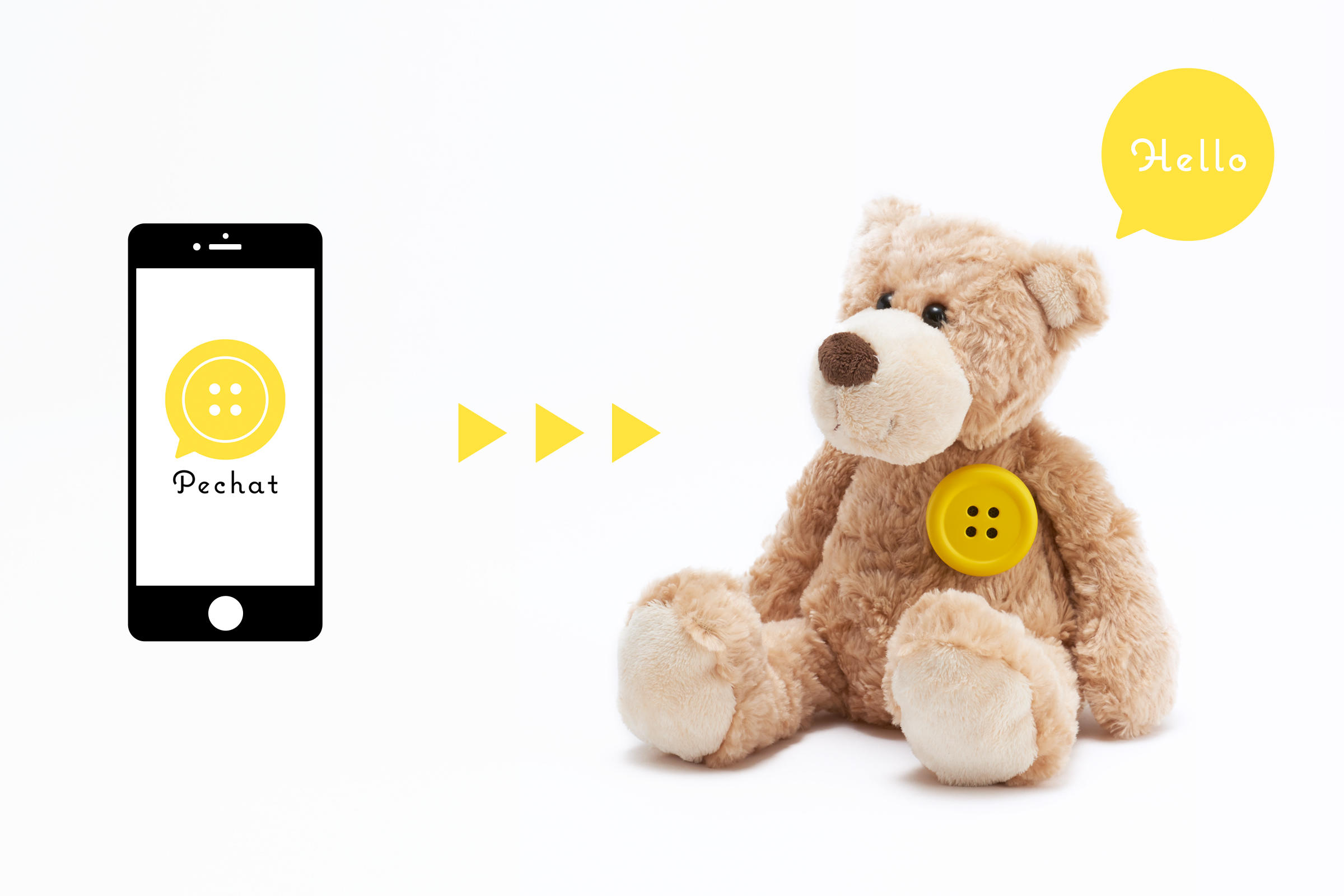 For more information on Pechat visit http://pechat.jp.