Efforts to revitalize local communities are gaining ground across Japan. How can an ad agency help solve the issues facing local communities? We interviewed Shinsuke Fukaya, Sub-Principal at Hakuhodo Brand Design (in Japanese) & Director at the Institute of Smart × Urban Design (in Japanese), involved in community building for many municipalities leveraging Hakuhodo's unique approach to marketing and branding.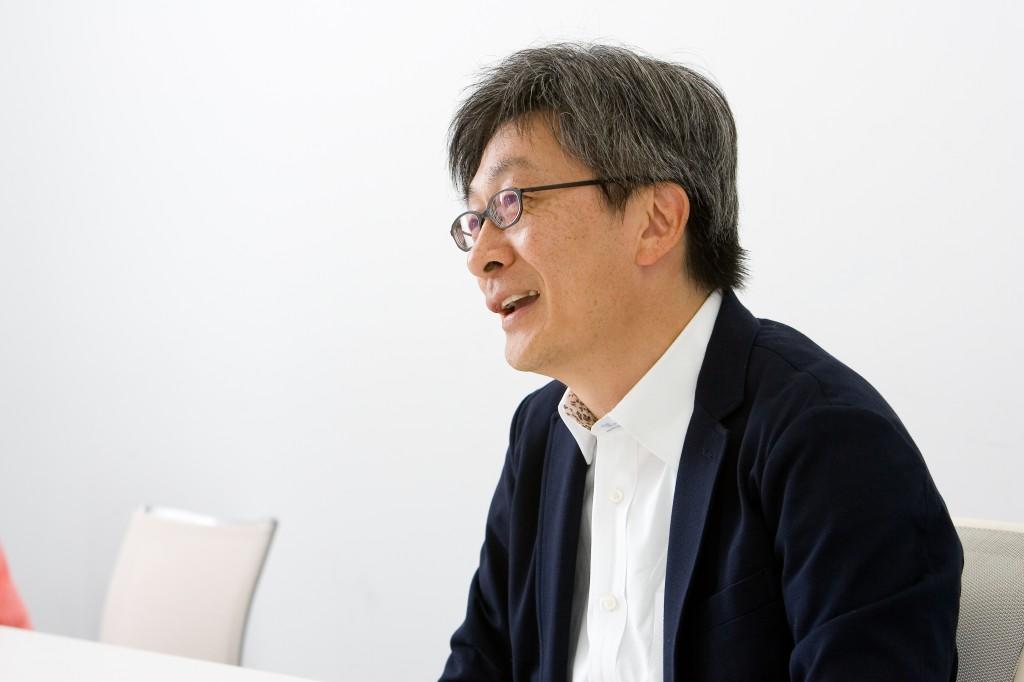 I was assigned to the current post at Hakuhodo Brand Design about three years ago. Out of my personal interest in infrastructure development with electric cars, I had already been involved in research and project implementation on the "smart city" (environmentally sound city). Several years ago, I also joined an adult graduate school called "Master's Program in Sustainable Urban Regeneration" to learn more about community building. Working with government officials, as well as urban planning consultants, architects and developers, I was able to learn about urban planning from a long-term perspective as the very first student from the advertising industry. The experience was extremely fruitful in terms of the deep insights that I gained and particularly networking with colleagues and professors I met there.
Now I am helping various municipalities build local communities. Here, I highlight three of the most significant cases on which I focused last year.
Toyama, Toyama Prefecture
With its systematic urban development since the post-WWII era, Toyama is one of the most advanced cities in Japan in taking initiatives to build a compact city. Successful practices in Toyama have been replicated quickly in the 1,718 municipalities nationwide. I took the opportunity of one project to meet the mayor and talk about what we could do to revitalize the city. The mayor attentively listened and then asked me to be his policy adviser on the spot. Thus, I became an external adviser on municipal policy. The planning, design and merchandising production of "Compact Deli Toyama" was one of the tasks that arose through this opportunity. We completely renovated part of a public facility to build a delicatessen where the guests can taste dishes made with local foodstuffs and sake. This place has become renowned as a one-stop shop for local residents as well as visitors to get to know and experience the attractiveness of Toyama on a daily basis.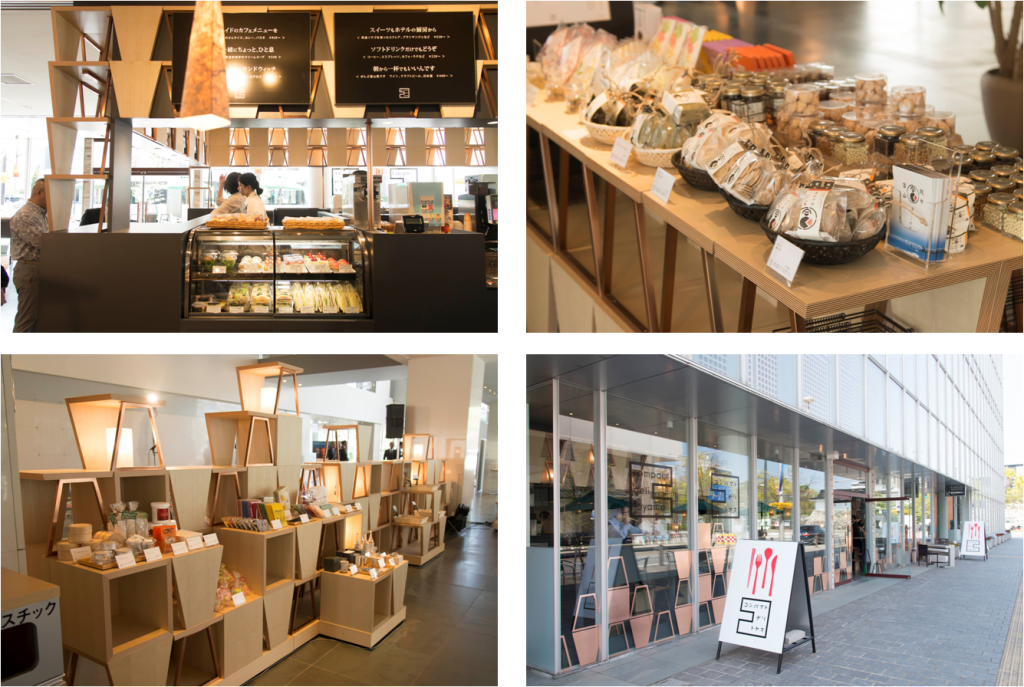 Pictures of Compact Deli Toyama. The shop constantly stocks some 20 deli dishes in addition to local crafts.
Gotsu, Shimane Prefecture
Shimane Prefecture – or the origin of the word kaso, meaning depopulation – has been experiencing a declining population for almost three decades. They have also accumulated considerable expertise in immigration and resettlement programs: some have been successful, others not. Above all, original initiatives, including business contests, undertaken by the city of Gotsu succeeded in inducing the immigration and return of young people with unique entrepreneurship, who are contributing to local revitalization by successively launching new businesses. Under contract with the municipal government, Hakuhodo Brand Design supported the planning of an integrated strategy for Gotsu, which culminated in a branding statement of "GO>GOTSU: Aiming for a 'Special Creativity Zone' in San-in." The first action under the strategy was the planning, production and execution of a PR event in Shibuya entitled "How about Turning a Cold Shoulder to Tokyo?" The panel discussion of creators from Gotsu and around the world attracted a sizable crowd as well as the exhibition and sale of products. We succeeded in letting people know that Gotsu has physical and human resources capable of competing not only in Tokyo but also around the globe.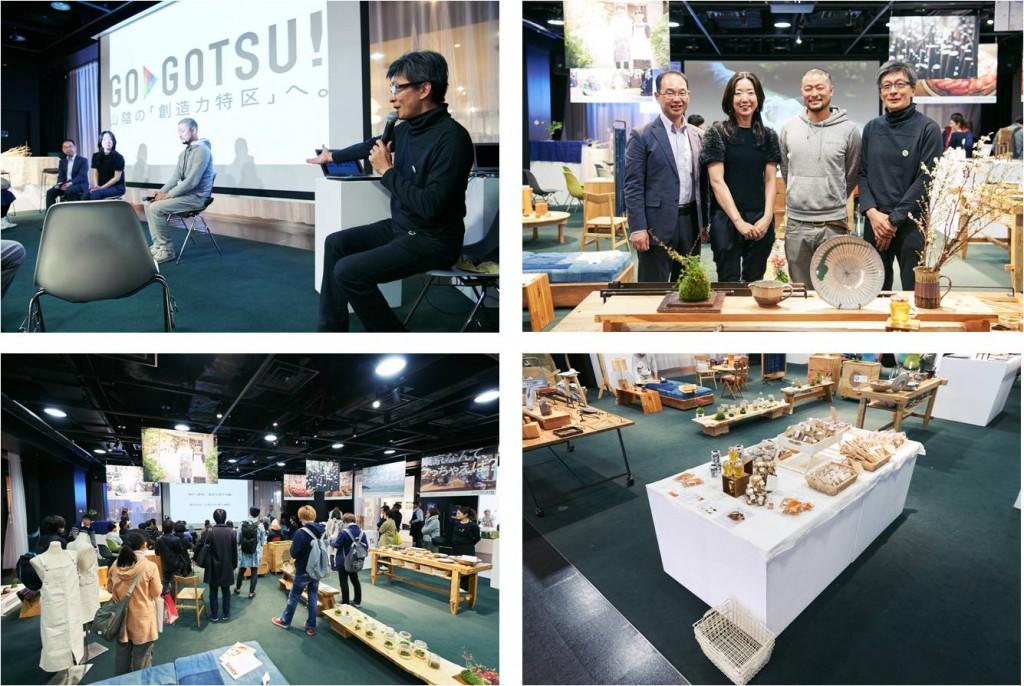 Pictures of the event "How about Turning a Cold Shoulder to Tokyo?" featuring a panel discussion moderated by Fukaya, and the exhibition and sale of works produced by young creators from Gotsu.
Sakuragawa, Ibaraki Prefecture
Early in 2015, I was asked to serve as an adviser to the municipal government under the Scheme to Support Human Resources for Local Community Revitalization, initiated by the Cabinet Office's Unit for Local Community Revitalization. Government activities for local community revitalization are promoted by the Cabinet Secretariat and the Cabinet Office. Both have a department dedicated to this function: the Cabinet Secretariat of the Headquarters for Overcoming Population Decline and Vitalizing Local Economy in Japan, and the Unit for Local Community Revitalization, respectively. I think that priority should be given in this order: first employment, then people and finally community. That is to say, it is better first to focus local community revitalization activities on generating employment, followed by the injection of people and the revitalization of community. Based on this concept, we started with a "residents + industry, government, academia, finance, labor and fourth estate" initiative, i.e. an ethnographic interview survey covering all stakeholders including industries, governments, schools, financial institutions, labour unions and media. Although this approach is commonly used in the advertising industry, I wanted to develop an effective strategy based on deeper insight into the target by combining the existing quantitative data with qualitative data on the real concerns and attitudes of people living in the city. It is also difficult for an outsider to elucidate the intricate, ecosystem-like local networks of kinship and neighborhood. Once you win the confidence of local residents, however, you may be entrusted with the whole project. Even though I don't drink at all, I managed steadily to collect information first-hand and expand my network, attending every meeting bringing together administration officials, citizens, businesses and associations and getting to know people running various types of family business through the proprietress of the hotel where I stayed. In this way, I gathered the live data needed to form the basis of the comprehensive strategy.
As you may know, Sakuragawa is famous for the magnificent mountain cherry blossoms ("Yoshino in the west, Sakuragawa in the east," as the saying goes), with beauty spots featuring this officially protected species. In spring, mountains painted in pink are a familiar sight for local residents, but I was really spellbound by their beauty. The mountains also provide water for the farmland at their base, thus supporting agriculture, the most important industry for the city. They are a major attraction for Sakuragawa, and thus can serve as a key resource for tourism. They are also a crucial asset for local livelihoods and should be protected at all cost. Accordingly, the comprehensive strategy explicitly calls for building the city based on "agriculture and mountain cherry blossoms."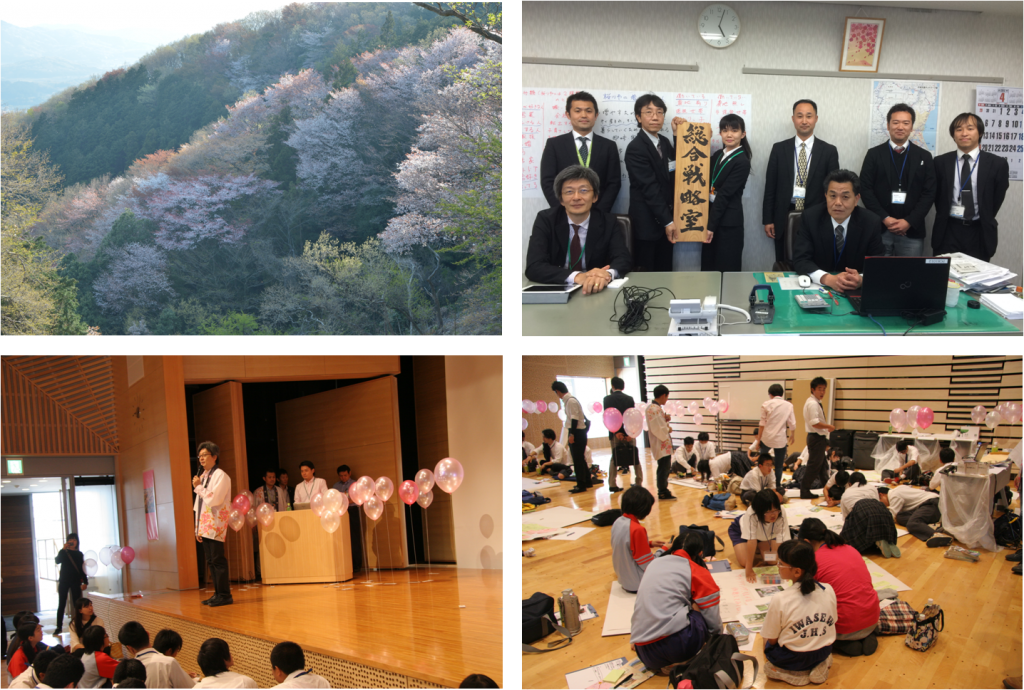 (Upper left) Beautiful mountain cherry blossoms in Sakuragawa. (Upper right) Picture with the members of Comprehensive Strategy Unit, Sakuragawa municipal government. (Lower left and right) Workshop with students of Makabe High School working as a hub under an industry-academic collaboration agreement.
The strength of an ad agency lies in being both an all-rounder and a specialist involved with almost all industries. We stand ready to serve clients in all sectors – industry, government and academia – ranging from established businesses to ventures and start-ups. We help solve their issues with our own approach including marketing and branding. We are interpreters and catalysts who can speak, and understand the language of each and every industry. We have the ability to manage the consensus-building process including through workshops. We also have the expertise not only to plan strategies but also to bring them to the execution stage. Without doubt, these are all hard-to-find skills.
When community development is the objective, there is no place for mere eye-catching promotion. Although an ad agency is good at instantaneously moving and exciting people with an event, for example, we will not be able to ensure consumer satisfaction, generate repeat purchases or induce immigration and resettlement unless we develop local infrastructure and reception facilities such as gourmet food and souvenir shops. The above municipalities gave us the opportunity to take time to make real branding efforts.
I believe that an ad agency can be compared to a stylist. But Hakuhodo is not a superficial stylist. As suggested by the philosophy of "sei-katsu-sha insight," we seek to find the optimal solution by digging deep into the person's daily habits, livelihood, and even lifestyle and ideas. I believe that this is genuine branding, and the significance of Hakuhodo's involvement in community development.
This year, we are involved in still wider areas as two municipalities were newly added to the scope of the Cabinet Office's Scheme to Support Human Resources for Local Community Revitalization. One of them is Tsukuba-Mirai in Ibaraki Prefecture, a city with rare growth potential in Japan with its rapidly increasing population. The other is Hino in Tottori Prefecture, a town in a mountainous area with a population of some 3,300, which is expected to fall to around 1,800 in 2040 and 1,000 in 2060. Different communities face different issues: we are always making new discoveries. Rather than offering one-size-fits-all solutions, we would like to take the time to find original, specific solutions to fit the attractiveness of individual communities.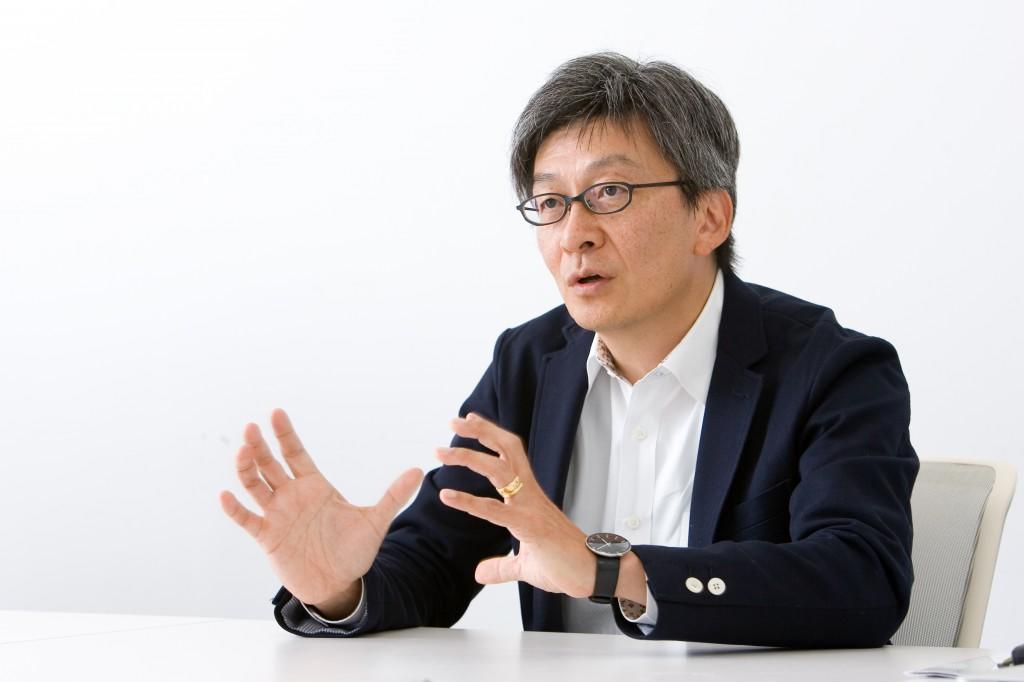 Japan is considered to be an advanced country in terms of the challenges it faces. Local communities represent the most "advanced" areas in this sense. Indeed, countless issues have emerged everywhere, including the lack of heirs to family businesses and key local industries that have continued for hundreds of years. And I think that people who have experienced challenging situations at the leading edge of seemingly unrelated urban business are better positioned to find solutions to those challenges. I am hoping that more of those people will address this theme. Any solution obtained in one of the most advanced countries in addressing challenges will necessarily be scalable at the global level. I believe there are huge opportunities in this regard.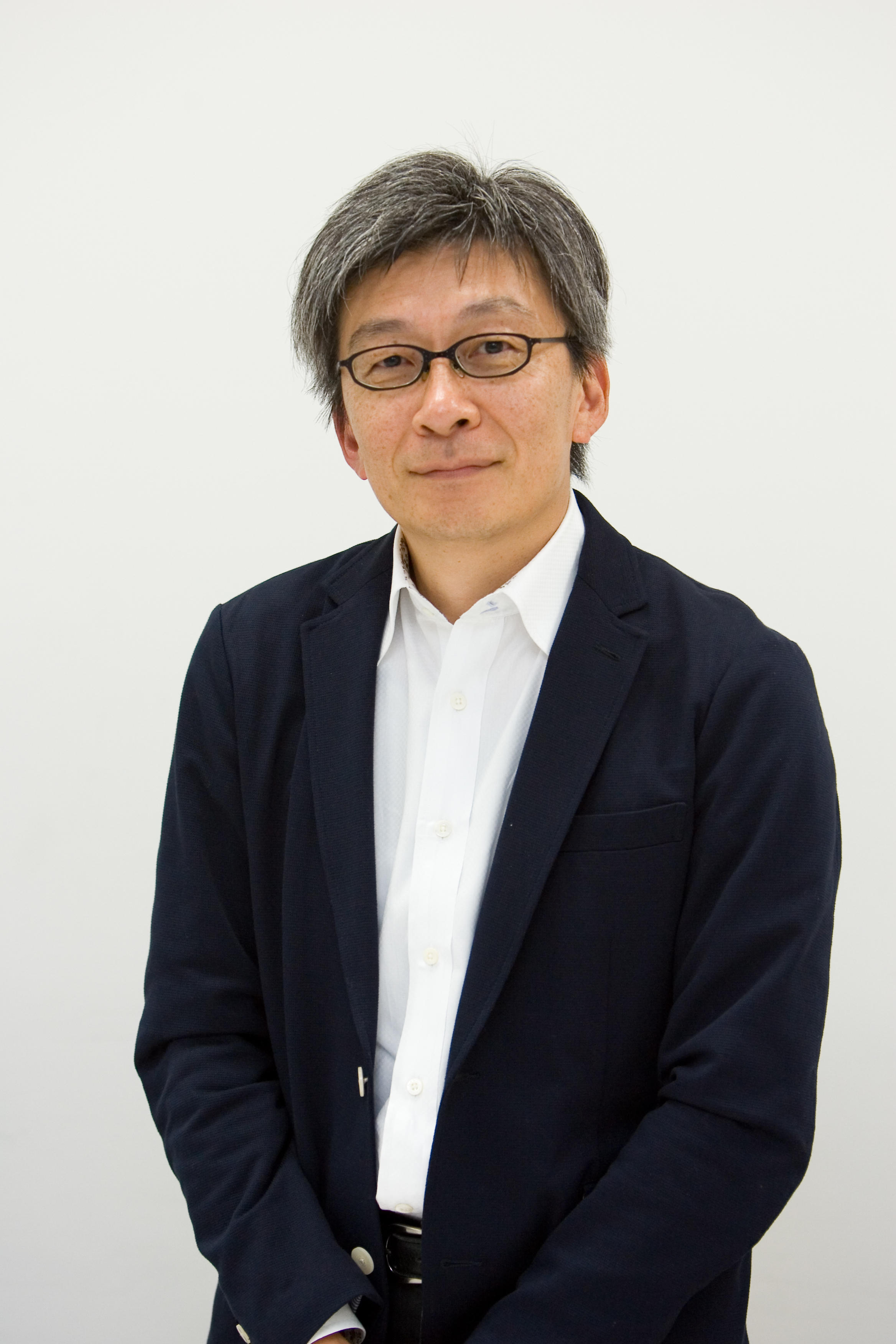 Shinsuke Fukaya
Sub-Principal at Hakuhodo Brand Design & Director at the Institute of Smart × Urban Design
Engaging in the marketing, consulting and creative business including business strategy, new product development and communication strategy, as well as platform-style business development, he is also involved in studies and implementation on city and community branding innovation. In addition to serving as a member of the Council for the Promotion of Eco-Friendly Cars, Ministry of Environment, an external expert of the Local Human Resource Network, Ministry of Internal Affairs and Communications, and a policy advisor to the Municipality of Toyama, Toyama Prefecture, he works on contract under the Cabinet Office's Scheme to Support Human Resources for Local Community Revitalization, serving as an advisor to the municipalities of Sakuragawa and Tsukuba-Mirai in Ibaraki Prefecture, and the municipality of Hino in Tottori Prefecture, among others.