Advertising Week Asia 2022 was a hybrid event, integrating real and online to give more opportunities than ever for people to participate. It featured a wide variety of sessions and networking activities from the perspective of "bringing together the marketing, media, technology, and creative industries to promote change."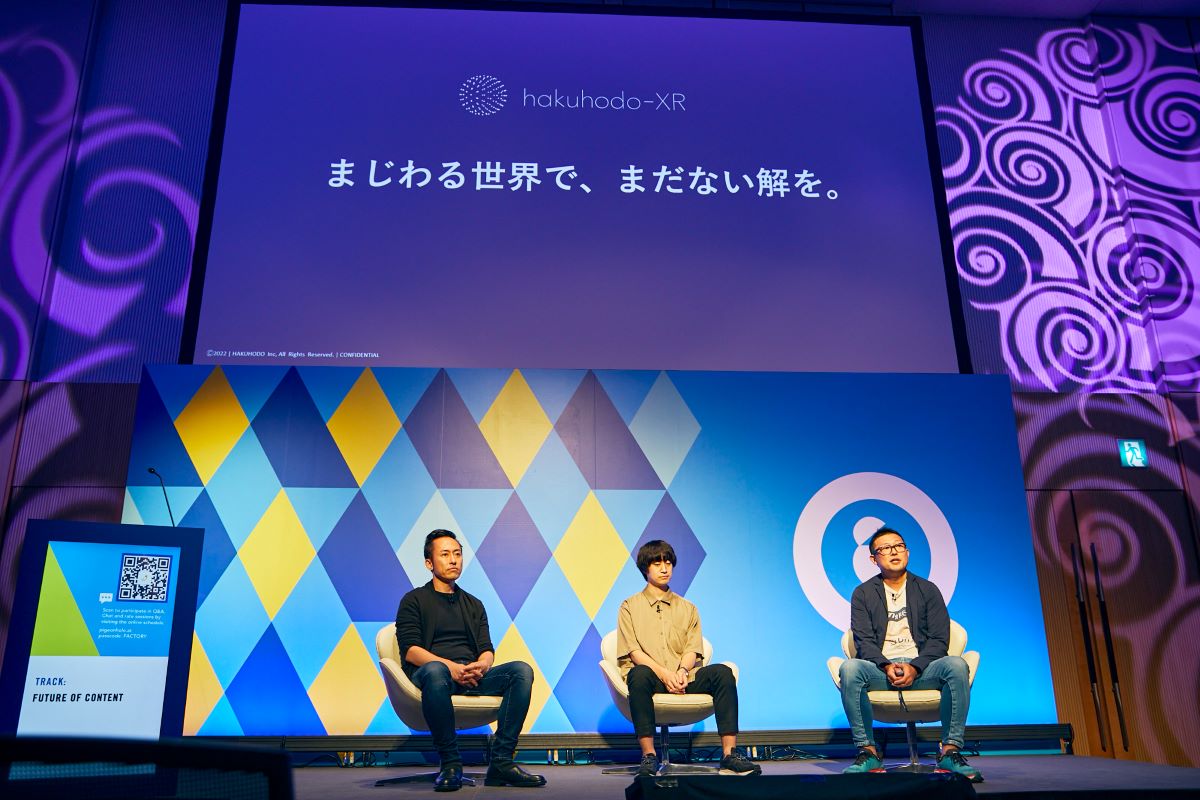 This report covers one session at Advertising Week Asia 2022 in which hakuhodo-XR members Noriyuki Ozaki and Yuto Nakajima, and VRC Inc.'s Taichiro Kiyosue delved into the possibilities of the 3D avatar business, using the example of Jibun Runway, a virtual fitting room service using 3D avatars.
OZAKI: hakuhodo-XR, where I serve as leader, is an organization dedicated to marketing communication activities and service development in the XR domain. Embracing the tagline "Finding unimagined solutions for an intersectional world," we have created a framework that provides everything from R&D and business conception to planning, creative production, and implementation. We do this with project teams that draw talent from across nine different Hakuhodo DY Group companies. The value we create takes many forms, from producing virtual spaces themselves and creating AR experiences that rely on spatial computing, to content, solutions, and other applications that fill out these spaces and experiences.
But why is an advertising company expanding into these domains? The answer is we view the connections among people, things, and companies as new interfaces, brought about by the evolution of 5G, IoT, and other technologies. We believe that new experiences and services, as well as social structures and markets, will rise up within these new interfaces. Moreover, as more and more people adopt lifestyles in which they shift back and forth between real and virtual spaces, the XR domain will certainly hold immense potential for building the Sei-katsu-sha Interface Market. One sign that this trend is accelerating is the recent capital and business alliance we concluded with VRC Inc. VRC offers specialized technology that heightens the sensation of reality and realism in virtual spaces, which is a crucial part to mainstreaming these hybrid lifestyles.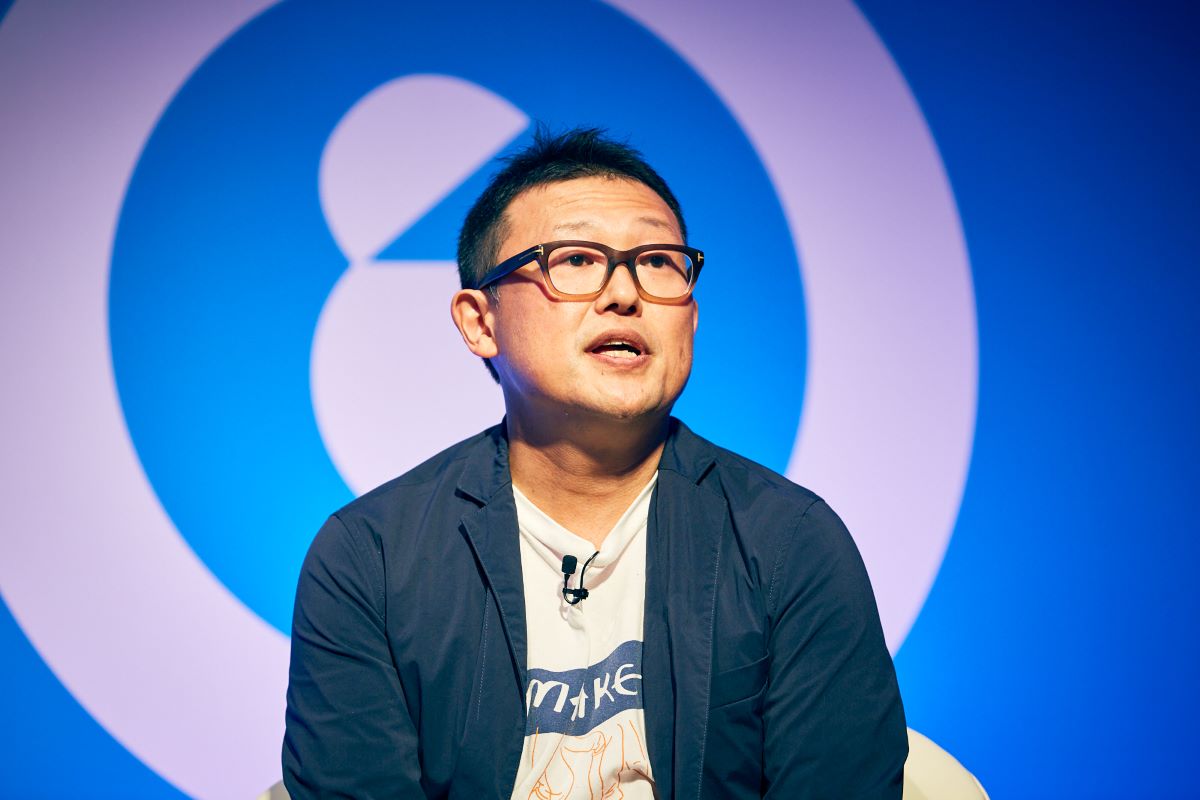 KIYOSUE: Our focus, at VRC, is to solve real-life social issues virtually using avatars, which are the ultimate in personal information. Our priority is not to provide self-sustaining services or technologies that exist only within virtual spaces. Rather, we care about how to make real life better by continually returning the benefits of virtual space simulations back to the real world. In addition to the communications and apparel project we did this time with the Hakuhodo DY Group, we are looking at the healthcare domain and are working on unifying backend platform technologies so our services can be used across many other services and industries. The aim of our activities is to provide a so-called ubiquitous avatar platform for a future in which people can use and benefit from their own information everywhere.
OZAKI: Thank you very much.
We are engaged in the metaverse domain, which is a hot topic right now. The word metaverse unfortunately tends to conjure up the idea of constructing a grand space or world. However, in our opinion, what's most important in this domain are people. We take the view that people in virtual spaces are sei-katsu-sha avatars. From this standpoint, we think about how to build interfaces and supply services in adjacent categories like entertainment, communications, fashion, healthcare, and travel. The Hakuhodo DY Group believes we can provide a huge service platform through the development of these services and with VRC's ubiquitous avatar platform.
NAKAJIMA: I'd like to talk about a leading example in this domain, an apparel experience project using 3D avatars. Originally, VRC and our R&D team were jointly involved in research looking at such things as improving 3D avatar accuracy and simulating textures. In the midst of this, the COVID-19 pandemic hit, and a shopping center contacted us looking to develop online experiences to match their in-store experiences, which could no longer take place in real stores. That led to discussions about trying to use 3D avatar technology to create experiences, and what emerged from the discussions was Jibun Runway.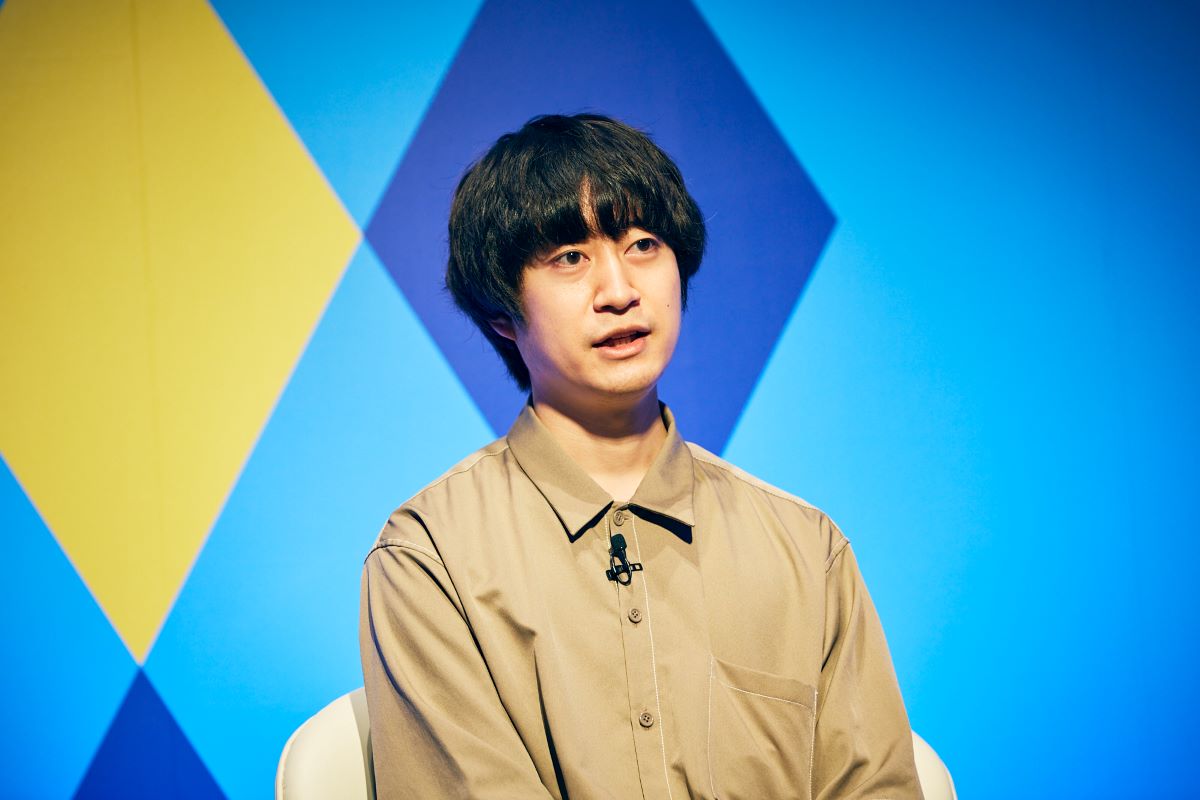 The process starts with you entering a scanner built by VRC, which scans your entire body in a few seconds and then generates your 3D avatar. After exporting your avatar to your smartphone, you can try on up to six outfits at once and watch and enjoy your avatar walk down a runway just like at a fashion show. https://youtu.be/dinJflvUN6o
Unlike trying on clothes in the real world, you can compare yourself wearing multiple outfits side by side and view them from all 360 degrees. If you are with a number of people, the conversation will certainly get lively. And if you find some clothes you like, you can check out their details and even buy them right there on an e-commerce site. At the moment, we have built a prototype that clients, mainly in the apparel industry, and media people are testing out.
The use of 3D avatars can provide an experience that overcomes the limitations of both real-world fitting rooms and digital e-commerce.
For example, in the real world, people may be reluctant to bring too many items at once into a fitting room or be embarrassed to try on clothes that might not flatter them. Moreover, they can't see very well what they look like from behind. Jibun Runway, on the other hand, lets people try on as many items as they like and compare how the outfits look on them. They can even get objective 360-degree views of how the outfits look as they walk. For businesses, the use of 3D avatars means more customers can try on outfits and each customer can try on more items. And once someone has made their avatar at the store, they can use their smartphone to try on new products and outfits anytime they like. In this way, the service acts like an interface connecting sei-katsu-sha, real stores, and e-commerce.
Jibun Runway may also help drive reforms in the apparel production process. By having customers try on and rate outfits created from 3D data on their avatars before production, manufacturers can judge demand in advance and make just the right number of articles. This will guard against overproduction and over-disposal of clothes.
Seen in this light, I believe 3D avatars have tremendous potential as a technology that makes the best of both real and digital.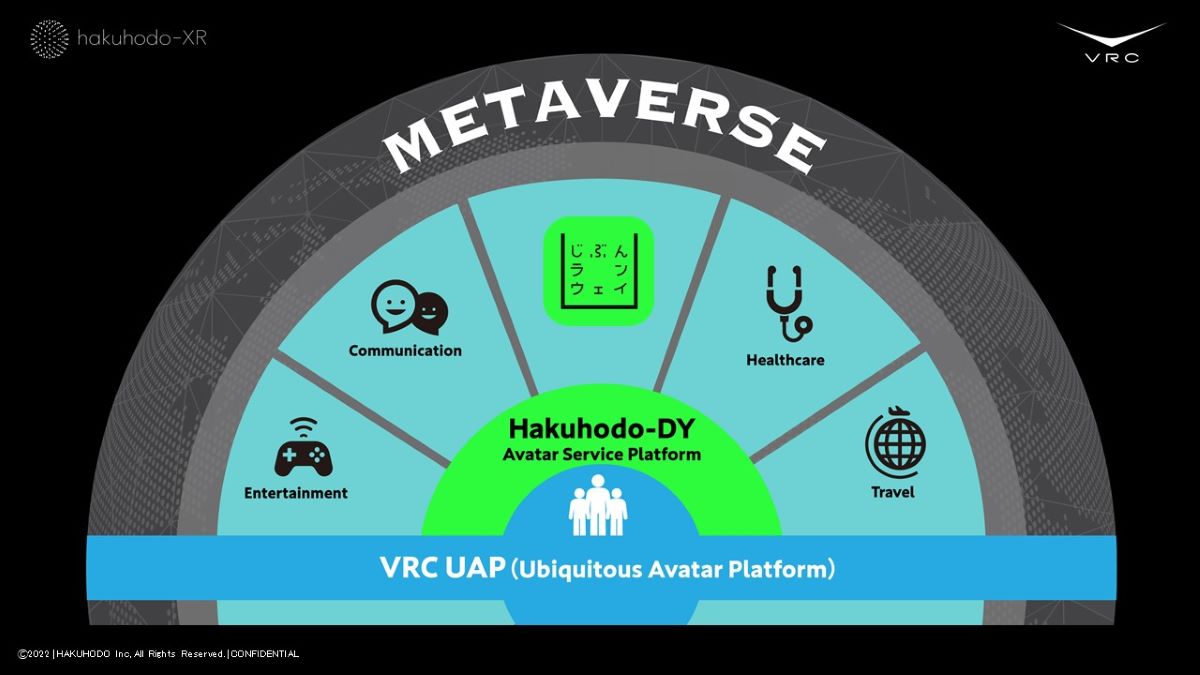 OZAKI: How can 3D avatars be used outside of the apparel industry?
NAKAJIMA: I think 3D avatars have a lot of potential as communication tools. With Jibun Runway, users might create excitement with each other, leading to new forms of communication. For example, users could discover outfits that objectively suit them better by sharing their runway videos with friends and getting their recommendations. There is also a community aspect, assuming the avatars of friends and avatars of shop assistants are in the same space and can talk to each other about the outfits. And in the travel domain, 3D avatars can make sightseeing experiences possible that transcend the limitations of time and place.
KIYOSUE: Since the COVID-19 pandemic, quite a few virtual sightseeing services have popped up online, but at present most of them involve little more than looking at images on a screen. As the metaverse becomes a little more prevalent and if it becomes possible for people to project their exact identities on to avatars, then people may be able to change into outfits, like kimonos or yukata, that suit each particular sightseeing spot in the metaverse and enjoy taking souvenir photos of themselves in different locations. The more people can make experiences their own, the deeper and richer the memories. I think this is one of the best ways to make use of avatars.
OZAKI: It's also conceivable to link 3D avatars with physical data. What do you see happening in this area?
KIYOSUE: I feel that if people acquire their own physical data through such entry points as apparel, communications, or travel, they will be able to manage their own data as they see fit and make use of that data on other services. Because the information itself is extremely high resolution, it may well be applicable to healthcare: for example, visualizing changes in your physique by arranging your body measurements over time. Many people already monitor their health information with a variety of devices. By associating these parameters with 3D avatar data, it could be possible to predict one's future health, which may motivate individuals to change their activities and routines. Consequently, this health area is of great interest to us, as a very social-minded tech firm.
OZAKI: That sounds interesting. The possibilities of visualizing numerical data seem to be substantial.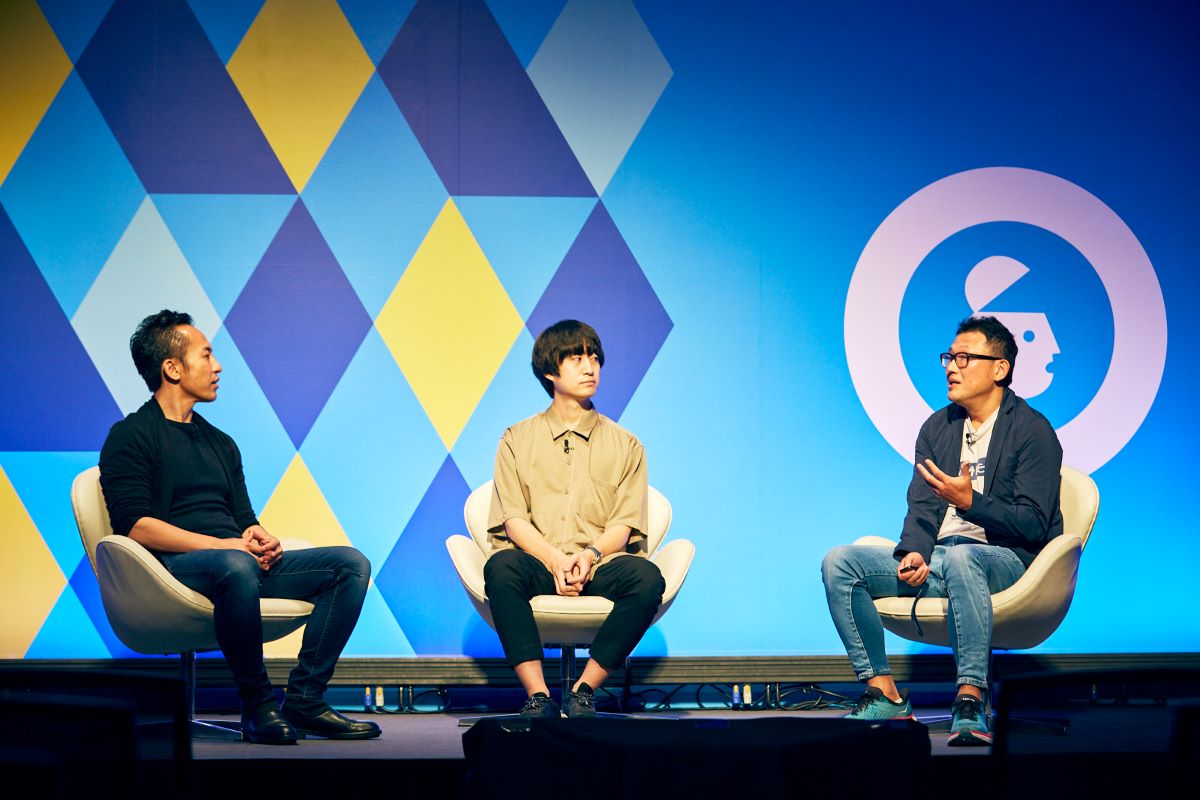 NAKAJIMA: We can imagine actions that cross several areas of activity, such as from apparel to healthcare or sports. For example, you might try on some clothes you like on your avatar and notice that you'd look better in the clothes if you were a bit more muscular and that gets you to work on building muscle.
KIYOSUE: One issue we can see with this sort of cross-domain development is the different data formats and requirements that each industry can currently use. Any company that attempts to deal with this on its own faces prohibitive costs and investment risks. What's crucial then is how to collect precise information at a single touch point. I think we also need backend mechanisms that allow diverse, flexible applications based on real data, such as using detailed size information in the case of apparel or, in the case of communications, providing leeway for image processing functions to make your face look a little better.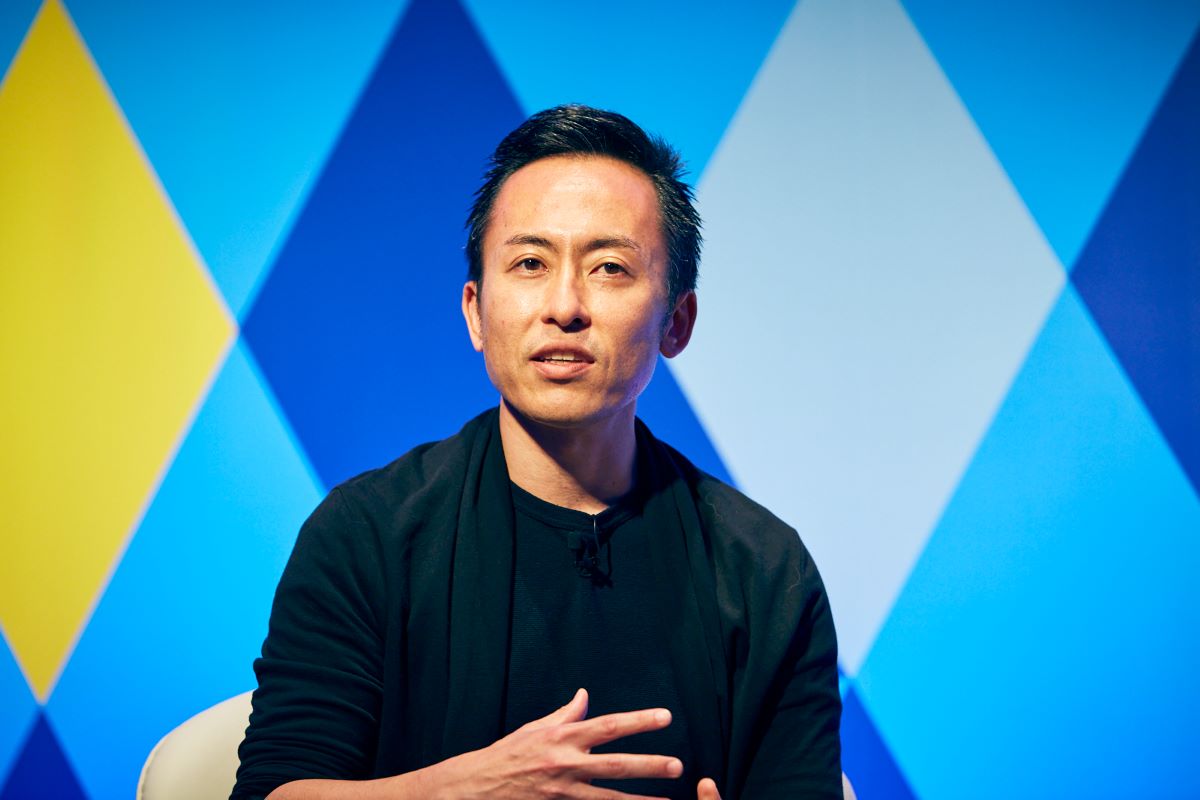 OZAKI: Just as people have multiple social media accounts, people will be able to have multiple avatars and present themselves how they like in different worlds. In this scenario, it is important for sei-katsu-sha that the interfaces are easy to use.
To end our session, I'd like to summarize our talk into three points.
The first is 3D avatars in the future will be a kind of vehicle for traveling back and forth between the real and virtual worlds. And that avatars themselves will become important keys as pieces of information.
The second point is that linking avatar information with other data on sei-katsu-sha will likely lead to the emergence of new lifestyles, services, and added value.
And the third point is that shifting back and forth between real and virtual may link actions together, which in turn may create multiplier or synergy benefits for the real economy. My hope is that we can all co-create new lifestyles and generate value by acknowledging avatars as individual sei-katsu-sha.
Thank you very much everyone for your time today.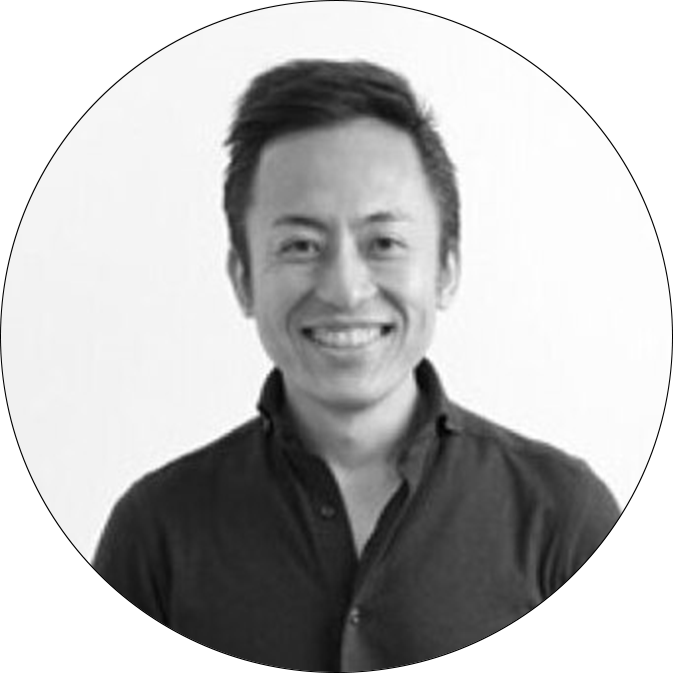 Taichiro Kiyosue
EVP, Head of Marketing
VRC Inc.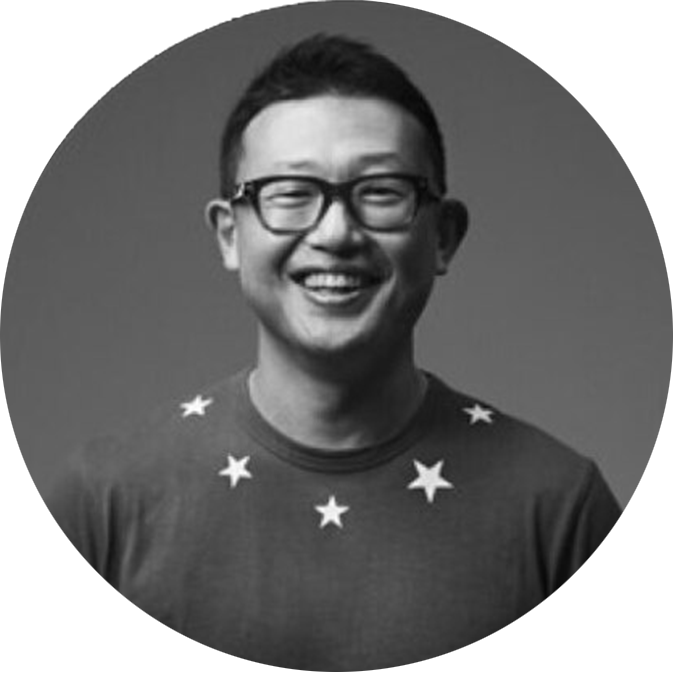 Noriyuki Ozaki
hakuhodo-XR Leader / Creative Director
Hakuhodo Inc.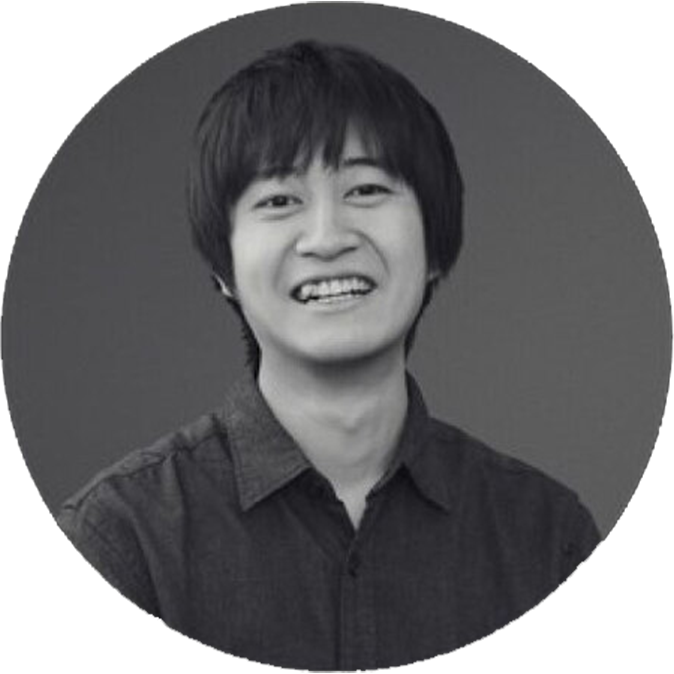 Yuto Nakajima
Experience Planner
Hakuhodo Inc.