Tokyo—September 27, 2022—Hakuhodo Inc., a leading integrated marketing and innovation company headquartered in Tokyo, is pleased to announce that it has reached an agreement with Singapore's Stake Technologies Pte Ltd, the developer of Astar Network, a public blockchain originating in Japan, to launch a venture to create new customer experiences and attract more businesses to Web 3.0. The new company will commence operations before the end of 2022.
Web 3.0, a new concept of the internet that has attracted much attention in recent years, will help transform the world from one where data are monopolized by big companies into one where users control and share their own data by leveraging blockchain and other decentralized technologies (that is, from monopoly to distribution).
The more things become user-driven, the more necessary creating public blockchains open to everyone becomes, and the more important it is to ensure user security and develop experiences that users will want to try. To join the world of Web 3.0, companies also need expertise including in blockchains and NFTs as well as implementing capabilities.
Hakuhodo has been working with Stake Technologies Pte Ltd to help clients enter the Web 3.0 market. Astar Network is a public blockchain originating in Japan that can be used securely by everybody. In July 2022, we implemented a NFT gaming project leveraging Astar Network for Calbee, Inc., getting 10,000 users to participate in a campaign on Web 3.0. Other projects are still ongoing, further strengthening our collaborative relationship with Stake Technologies Pte Ltd.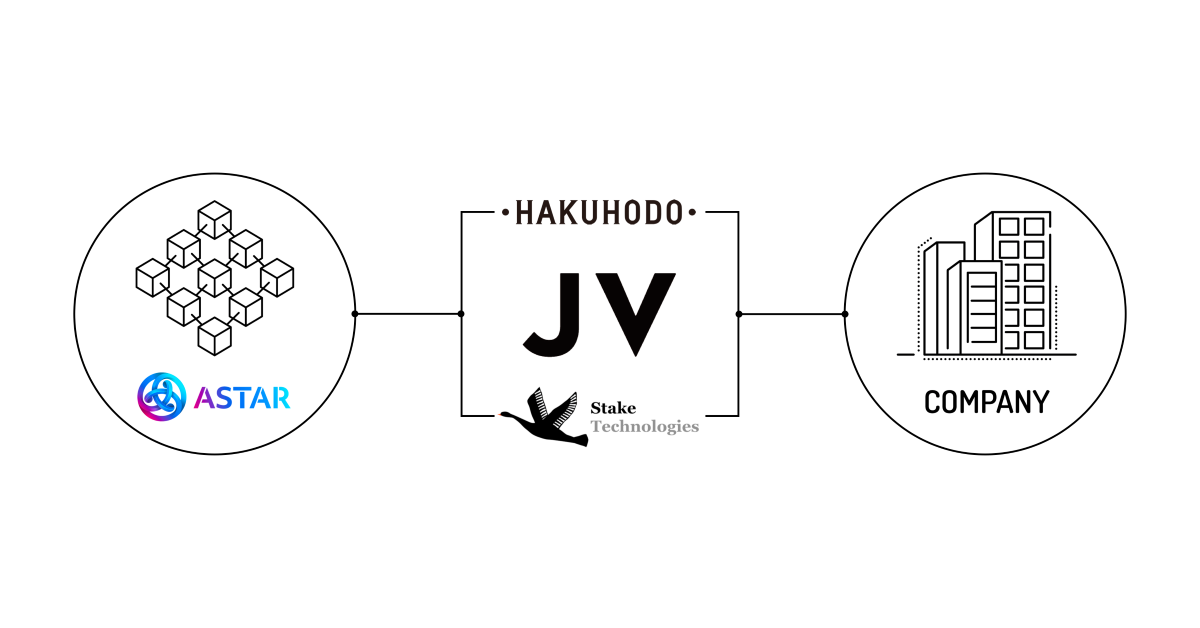 Prior to the launch of the new company, we will be leveraging this Japanese public blockchain to design fun, user-friendly experiences in response to the needs of companies keen to enter the Web 3.0 market and offering solutions for speedy development of new Web 3.0 initiatives.
Hakuhodo aims to build a world where more sei-katsu-sha* can participate in Web 3.0 by making the most of our strengths in sei-katsu-sha* insight and creativity to create unique Web 3.0 experiences in collaboration with a variety of partner companies.
* "Sei–katsu-sha" is a term we use to describe people not simply as consumers, but as fully rounded individuals with their own lifestyles, aspirations and dreams.