Tokyo—September 19, 2018—Hakuhodo Inc., Japan's second largest advertising company, is pleased to announce the launch of Hakuhodo Blockchain Initiative (HBI) to support and promote the development of business, services and solutions related to the utilization of blockchain technology and the formation of token communities*.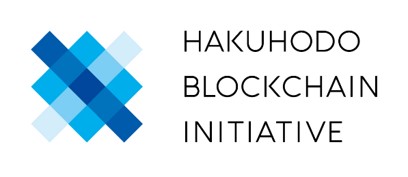 The development of blockchain technology in recent years has helped secure the credibility of information communicated by sei-katsu-sha**. The resulting advent of token communities is expected to bring about a "sei-katsu-sha-driven society," where each sei-katsu-sha creates social value as an even more visible communicator and actor.
HBI will promote the development of new business leveraging blockchains through the following activities:
(1) Support for the development of business and services by companies that utilize blockchain technology and create token communities;
(2) Development of marketing solutions that leverage blockchain technology;
(3) Accumulation of marketing know-how in services and products related to blockchains, tokens and initial coin offerings (ICO); and
(4) Research activities, and external communication related to the above.
To reinforce these activities going forward, HBI will work with blockchain technology firms, system/service development firms, token design consulting firms, legal experts, and related industry organizations as an external partner. With these partner companies and professional organizations, we will not only apply technology and carry out demonstration experiments and research activities, but will also aim to deliver new value to society by developing new business for the sei-katsu-sha-driven society through the utilization of blockchain technology and formation of token communities.
* Token community: A community where large numbers of sei-katsu-sha with shared values actively exchange value via tokens implemented by blockchain technology.
** Sei-katsu-sha are more than simply consumers, just as people's lives and lifestyles include more than just shopping. Hakuhodo introduced this term in the 1980s to emphasize its commitment to a comprehensive, 360-degree perspective on consumers' lives.