Hakuhodo DY Holdings publishes Integrated Report 2020.
▽ Integrated Report 2020 (Japanese/English)
* For the English version, visit: https://www.hakuhodody-holdings.co.jp/english/ir/library/ar/
* For the Japanese version, visit: https://www.hakuhodody-holdings.co.jp/ir/library/ar/
The Hakuhodo DY (HDY) Group has published its Integrated Report since the fiscal year ending March 2020, recognizing that sustainable growth and continued improvement in corporate value require contributing to solving social issues through business, as well as profitable growth.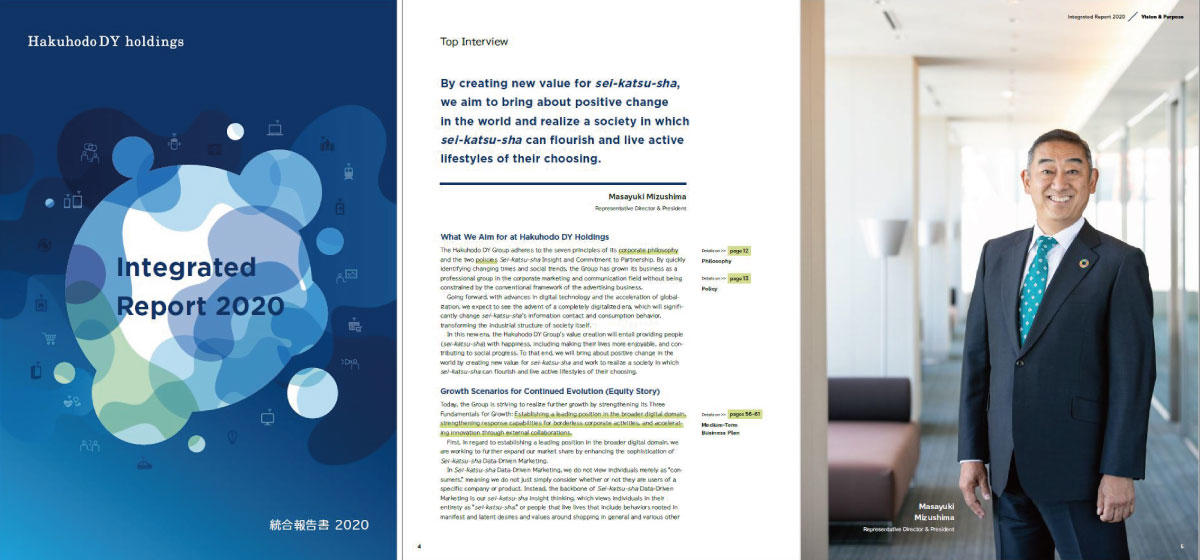 This year, we updated the structure and design of the Integrated Report to help our stakeholders, including investors and shareholders, better understand the HDY Group. For example, the Top Interview explains the growth scenario (equity story) for achieving mid- to long-term value creation.
As an age in which our approach to our sustainability goal, "realizing a society in which sei-katsu-sha can shine brightly while staying true to themselves," will change significantly draws near, we believe that the role of the HDY Group is to utilize creativity to paint a better future.
Accordingly, the Report provides details of our mid- to long-term value creation model and initiatives through feature interviews, dialogs and discussions with executives and staff members on various topics such as "creativity and integrative capabilities," "the HDY Group's digital media strategies" and "corporate governance."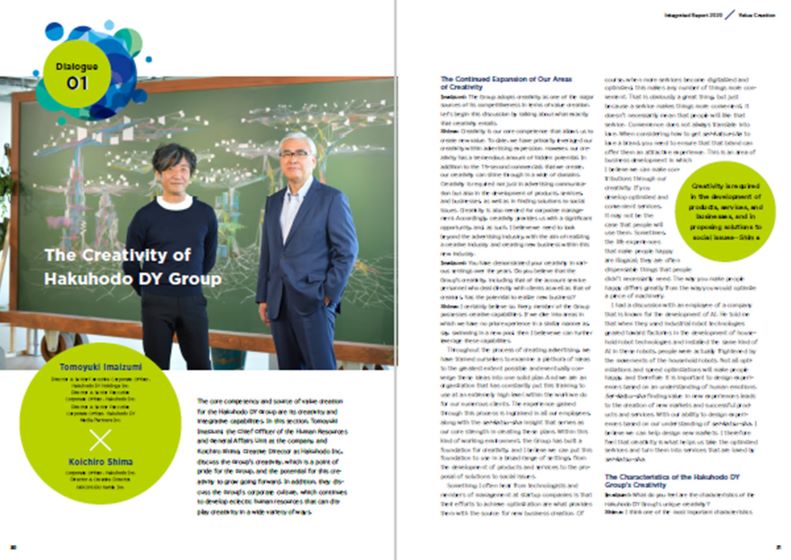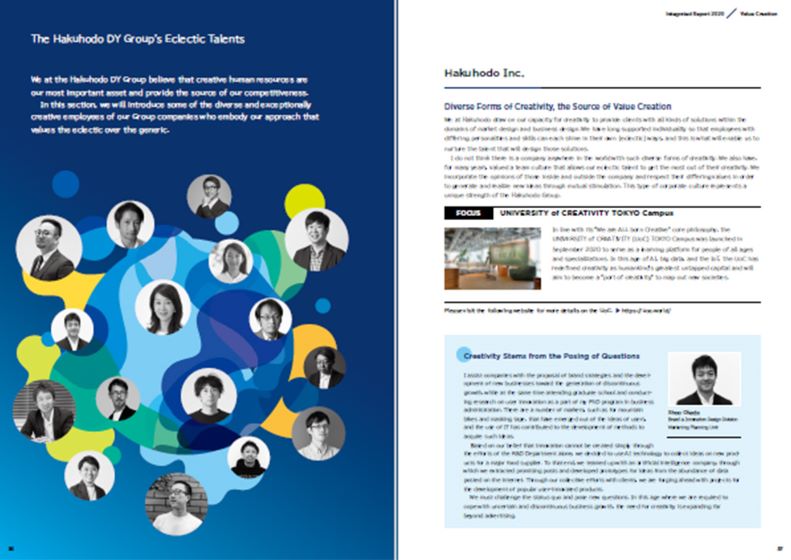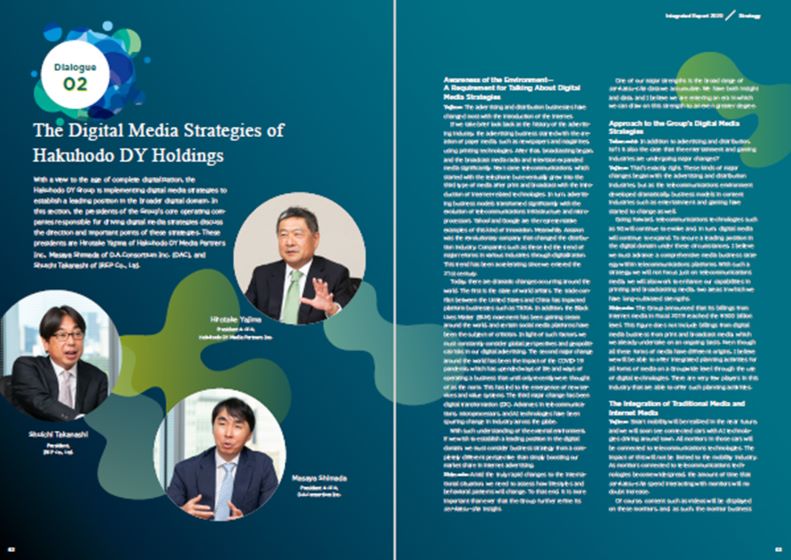 In addition, this year's Integrated Report newly identifies Hakuhodo DY Holdings Materiality for realizing sustainable growth. It also describes specific efforts and progress in HDY Group's ESG investments and toward achieving the Sustainable Development Goals.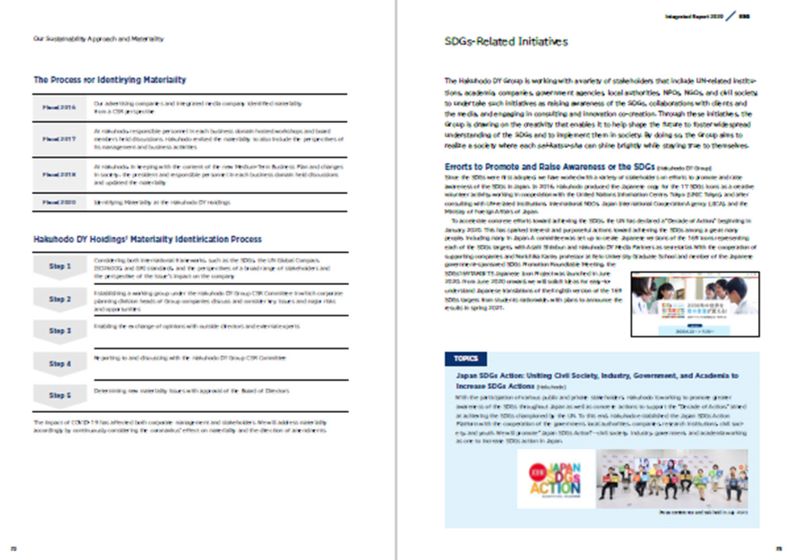 For more information, please contact:
Group PR and IR Division, Hakuhodo DY Holdings Inc.
Tel. +81-3-6441-8033