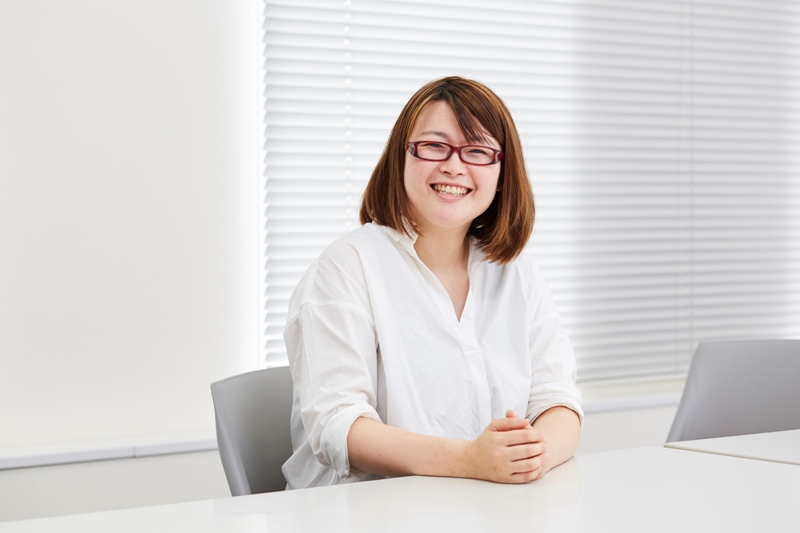 Japan has a reputation for being far behind other countries in the way it integrates people with disabilities into the workplace. Hakuhodo listened to the voices of experts and those who can't hear to create a company where the deaf and hard of hearing can excel.
Hakuhodo DY I.O was founded in 1989 and served as a special subsidiary of Hakuhodo Inc. until October 1, 2006, when it became a special subsidiary of Hakuhodo DY Holdings. The company undertakes shared services work for the Hakuhodo DY Group and is committed to employing people with disabilities.
We caught up with Eri Makihara, a Hakuhodo DY I.O employee who is a rising film director when she's not in the office. Ms. Makihara is also deaf.
Makihara joined Hakuhodo DY I.O in 2009 and for the last nine years has been involved in accounting and clerical work for the Hakuhodo DY Group. During that time she attended the New Cinema Workshop for six months to study filmmaking. Makihara's name first came to the public's attention in 2016 when her film LISTEN was met with critical acclaim. The film, co-directed with DAKEI, explored the world of deaf music. After the film garnered nominations at multiple film festivals, she started the Tokyo Deaf Film Festival in 2017 to foster talent and communities for the deaf and hard of hearing. The first film she acquired, J'avancerai vers toi avec les yeux d'un Sourd (I'll come to you with Deaf Eyes), will have its Japan premiere on October 13, 2018.
When asked about her early life, she looks back and will tell you that it was hard for her to have a positive outlook as a deaf person. When she was in third grade she switched from a school for the deaf to a regular school and joined the world of those who listen with their ears. This caused her to start seeing a rift between her and those around her, which made her ponder the nature of human existence itself. This curiosity prompted her to study clinical psychology during her college years, but she worried that finding a job outside of the classroom would be an arduous task.
As anticipated, once she started the job hunting process she found that most job hunting events were for people with hearing. Compared to her able peers, she struggled to find information.
"One day, I visited Hakuhodo DY I.O. I was surprised that they were equipped to communicate in sign language. All the companies I had visited previously hadn't had anybody who could sign and we would always communicate in writing. I could sense that the employees had breathing room for their own ideas and that it was a comfortable working environment."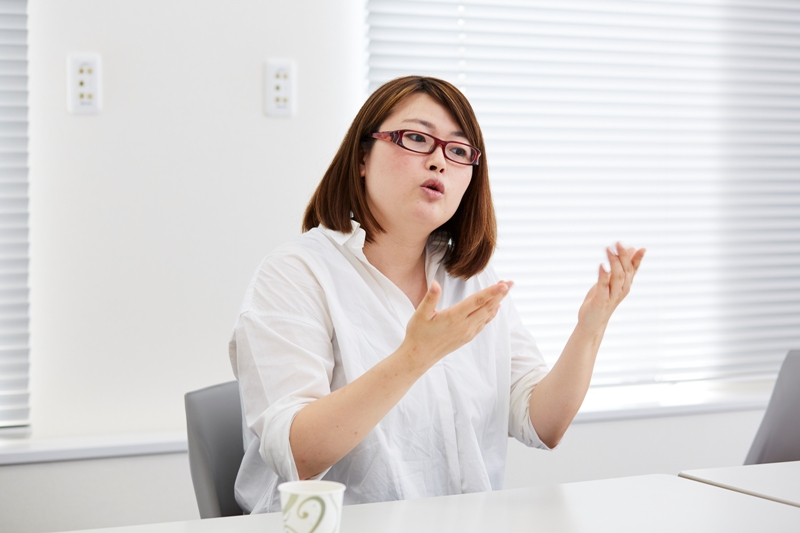 At the office, sign language is used often amongst the hearing as well. She joined the company in 2009 and this is her ninth year.
Makihara credits the firm with making a workplace where everyone achieves their potential. "I've heard that communication between deaf and hearing colleagues wasn't always this smooth. A hearing senior staffer once told me that he had experienced difficulty communicating with one deaf person in the past. One day, he got angry and reprimanded this person. Much to his surprise, the next day, the deaf person's attitude had shifted and their relationship changed for the better. I think that from the deaf person's perspective, somebody expressing their honest emotions with them was proof that they were seen as equals, which allowed him to be honest with others, too."
She spent several years in accounting but now works in public relations, where her communications skills come in handy. But no matter where she is, the company is supportive of her creative efforts. When Makihara's work on the production of LISTEN came close to becoming a full-time job in 2016, the company listened to her needs. Her department worked out a system to cover for her so she could finish the project.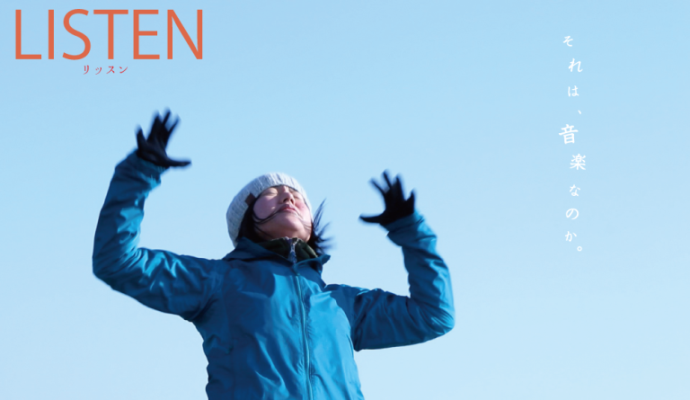 "People often ask me if anything changed after directing the film. I myself don't feel that much different. But If I was to single anything out, I would say I recognize and appreciate the support of others more than before.
The discovery that there are people willing to put themselves aside and do anything for others, and the importance of these people really struck me. After realizing this, I became much more measured in the way I treat people and consider things."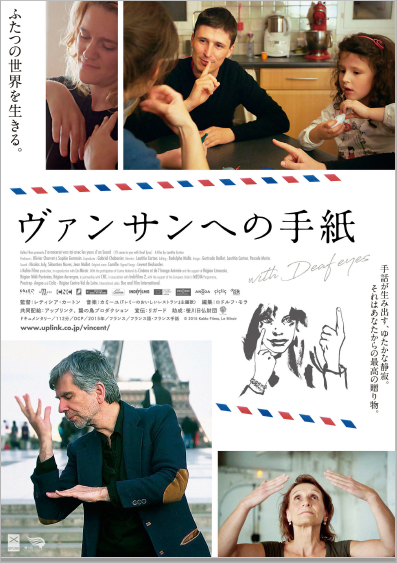 "I want to explain a little about the background of this film. The International Congress on Education of the Deaf banned deaf children from using sign language at school for 130 years, until just 8 years ago. This film is about the aftermath of deaf children who were conditioned to vocalize rather than sign in deaf school. I felt strongly about showing the world the realities of a deaf person and the historical facts of the ban on sign language. There are also many diverse characters in this documentary and I identified with all of them in some way. I wanted the world to see how the deaf community itself is a very diverse and colorful world full of different ideas and the beauty and culture of sign language.
I was discussing with Takashi Asai, president of UPLINK, the company we will be distributing the films with, that there are two kinds of films. Films to make money, and films that need to be distributed regardless of whether they make money. We agreed that this was the latter. Being sustainable as a business is, of course, necessary but I made a decision to acquire this film because I was certain that this is a way of giving back to society."
"Nobody is right or wrong, the answer isn't always one thing or the other. That's true within the deaf community and between the deaf and the hearing, too. We need to accept our differences and work towards an understanding.
"With all the technology evolving every minute, who's to say that we won't soon have ways to instantly put into text what a hearing person says. It's entirely possible that in the future speech will be converted into text and information will be conveyed in sign language wherever you go. I think that with the passage of time, the deaf minority will gradually no longer have to adjust themselves to the standards of the hearing majority, and the world will become an easier place for minorities to live in. A world that's easy for the deaf to live comfortably in just as they are will, I think, also be easy for other minorities and the majority to live in as well. Is this not the very definition of embracing diversity?
"I think that Hakuhodo DY I.O is already there. Deaf employees account for one third of the total, and more than a few hearing employees have found themselves entering an unfamiliar culture as a minority without sign language. I've heard that many come to realize that values that they had accepted as perfectly normal until then, aren't necessarily so; that there are a variety of values. This kind of experience can enrich a person and is, I think, the first step toward embracing diversity.
"I hope that a culture takes root in Japanese society where people with all kinds of values exist together naturally. With the 2020 Tokyo Olympics and Paralympics coming up, there is a lot of interest in the disabled community just now. I have great hopes that our society will seize this opportunity to take a leap forward."
Hakuhodo DY I.O is a company that has embraced a mentality of mutual capability. The deaf and the hearing treat one another with respect, and work together.