Tokyo―December 20, 2017―Hakuhodo Institute of Life and Living Shanghai (HILL Shanghai), a fully owned subsidiary of Hakuhodo Inc., unveiled its fifth set of findings, "The Dynamics of Chinese People: Yúlè" on December 20 in Beijing, China. The theme of this year's research, again conducted jointly with the Communication University of China's School of Advertising, was Chinese sei-katsu-sha*1 and the desires giving rise to new cultural consumption. Everyday culture is expanding in all forms in China—homes, fashion, dining, travel, sports, learning—and the new middle class has been particularly avid in adopting it; this phenomenon we have defined and analyzed as the spread of cultural consumption. Cultural consumption among the new middle class is driven by a desire for what we have dubbed Yúlè or "enjoying the finer things in life."
Besides consuming the arts in such forms as music, theater, and paintings, more and more Chinese these days are enjoying culture in the broader sense in such forms as food, sports, and Japanese anime, comics, and games (ACG). The market for such things is expanding rapidly. What appears to lie behind that development is this: increasing economic affluence has led to the growth of a new middle class that aspires not just to material prosperity but also to spiritual fulfillment, and people's appetite for cultural consumption is becoming more voracious by the day.
To better understand the desires driving cultural consumption among the new middle class, HILL Shanghai surveyed cultural consumption habits among Chinese sei-katsu-sha and at the same time conducted individual interviews with a variety experts. As a result we identified seven desires*2 among China's new cultural consumers: (1) everyday quality; (2) education; (3) cultural interests and skills; (4) practical co-creation; (5) slow life; (6) craftsmanship; and (7) the nouvelle chinoise.
*1. Sei-katsu-sha are more than simply consumers, just as people's lives and lifestyles include more than just shopping. Hakuhodo introduced this term in the 1980s to emphasize its commitment to a comprehensive, 360-degree perspective on consumers' lives.
*2. See Appendix 1.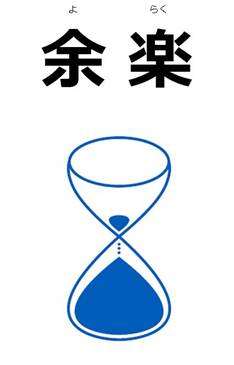 Our research on these trends has led us to conclude that the many sei-katsu-sha driving cultural consumption of late have an underlying desire to become their own unique person by developing their interests, and to enjoy the leeway (yú) to take pleasure (lè) in experiencing culture and expanding their emotional and intellectual horizons. We have combined those two Chinese words into a neologism, Yúlè to describe what they seek: enjoyment of the finer things in life.
Yúlè is pronounced the same as the Chinese word for "amusement," but it is not merely an amusing way to kill time; it values what is superfluous and time-consuming and seeks to enrich the spirit through enjoyment of them.
Hakuhodo Institute of Life and Living Shanghai will continue working on this project, observing Chinese sei-katsu-sha, and offering new insights on them, from its own unique vantage point.