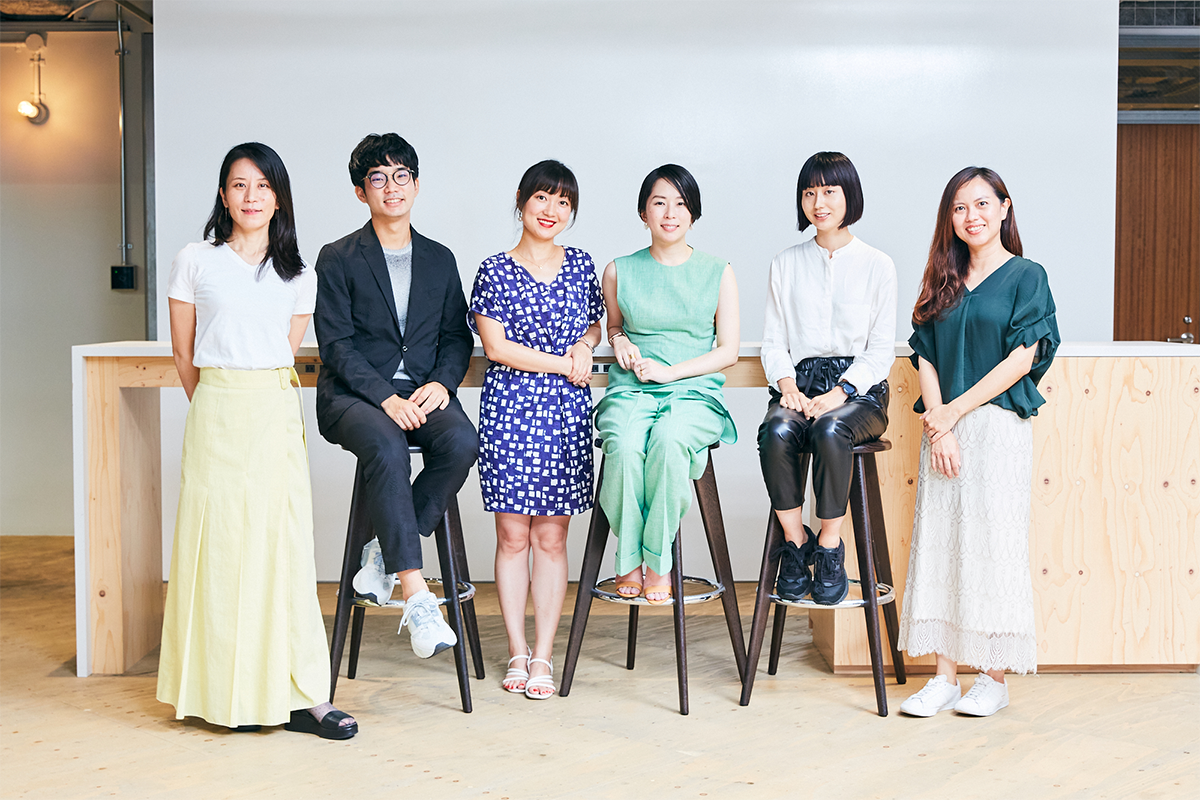 COVID-19 has accelerated the digitization of the user experience delivered by the world's beauty brands. How is the beauty experience evolving? And what solutions is Hakuhodo uniquely positioned to offer in support of the digital transformation? Six professionals from different Hakuhodo Group units specializing in client marketing and business digitization have come together to meet the challenges of this new era. They're each well versed in the issues facing clients and know how to take action to overcome them. Now they're ready to work together as a single team on developing solutions for the rapidly evolving beauty industry. Their main focus: digital transformation (DX).
Part 1 of this two-part article zeroes in on a new trend: product purchases and customer-service experiences with no offline component.
ABE:
COVID-19 has had a transformative effect on businesses worldwide. People's movements have been restricted, and stores have had to shut down. Already, beginning around 2019, beauty brands in fields like cosmetics, skincare, and haircare had been working on digitalizing customer touchpoints and delivering personalized products and experiences. Now the COVID-19 pandemic has focused their minds on the digital experience. And so a rapid digital transformation is in progress. We've identified three trends in the evolution of the beauty experience worldwide.
First, product purchases and customer-service experiences with no offline component. Until now, most brands have assumed that going back and forth online and offline until you make a purchase is a universal part of the customer journey. But the mass closure of stores triggered by COVID-19 has forced brands to map out a customer journey that takes place entirely online. New trends are to be observed as a result. Brands are overhauling content in order to bring their product to people's attention. And they're taking the customer experience they've traditionally delivered in store and putting it online.
The second trend is the advent of the next generation in ecommerce. Store closures and shorter opening times mean less interaction with salespeople than is desirable. So inevitably, brands of all stripes have started turning to ecommerce. One example of the next generation in ecommerce is the rise of live shopping, which is already a big hit in China and Southeast Asia. There, live shopping is becoming part of people's digital lives, and it's spreading to other regions like Japan and the West. Meanwhile the big platform companies are making steady progress in developing functionalities designed to support social commerce, which fuses social media with ecommerce. We forecast that soon new forms of ecommerce allowing users and brands to interact more seamlessly will become part of people's daily lives.
The third trend is community-based customer relationship management (CRM). It's worth noting that American direct-to-consumer brands and up-and-coming Chinese brands, both considered skilled users of CRM, have maintained their momentum during the COVID crisis. With community-based CRM, you treat followers of your brand's official accounts on social media and messaging apps as a community and manage them using CRM tools. You send out content to your customers every day and set up things such that they start communicating with each other. It doesn't cost you a penny in advertising.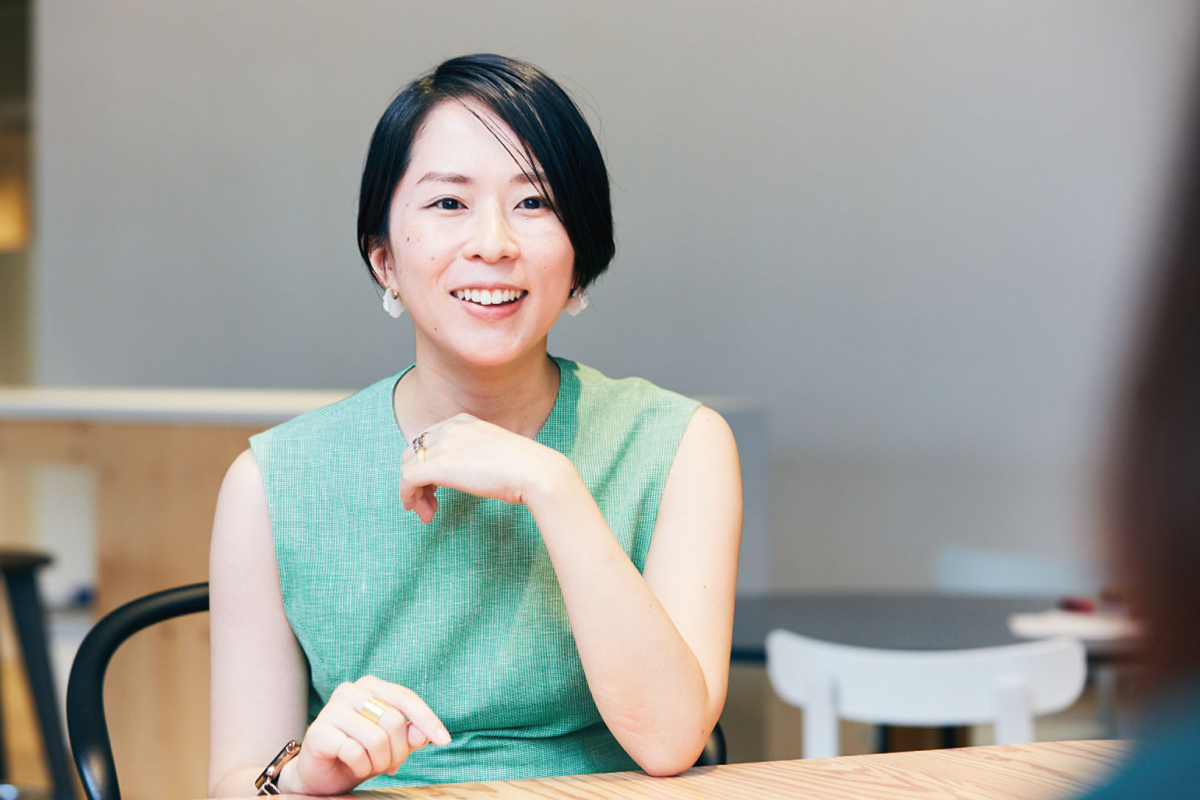 Here we'll be focusing on the first of these three transformative trends: product purchases and customer-service experiences with no offline component. We'll share several case studies from around the world. We'll also describe what you need to know as a brand to pull off the trick yourself.
ASHIKAWA:
First, I'm going to share a case study of online counseling. A certain Western beauty brand uses an interactive platform called "Hero." A popup message appears on the brand site, via which you can reach a salesperson at the nearest offline store. Then you can converse with them by email or video chat. You can send a photo of your skin, and they'll recommend the skincare routine and products right for you. Once you make a purchase, you can book a follow-up appointment. The rollout of this service hasn't just created work for the company's sales team while bricks-and-mortar stores are closed. It's also produced impressive results. There are over 2,500 online customer interactions a day, and the average number of items purchased has shot up 40 percent. Plus the service is growing. Hero has arrived in Japan as well, and free phone or video chat counseling sessions with a beauty advisor are available by reservation. Using a full range of tools to deliver a customer experience in cyberspace that's as similar as possible to being in store is becoming standard, even in Japan.
What gives Hero its edge, I think, is the way the platform matches inquiries with a salesperson in an actual store. The salesperson can then respond after determining which pages the person visited just before making their inquiry and checking whether they have anything in their cart. That makes possible a more meaningful engagement with the customer, which is more likely to result in a purchase.
The next example I'll discuss is employee-generated content (EGC). With the spread of social media, user-generated content has become something of a buzzword. Now the COVID-19 pandemic has focused attention on the importance of leveraging EGC, which means any digital content posted by store staff, beauty advisors, and other employees. In fact, EGC has been used as a marketing tool for several years now in Europe and North America. It has the advantage of being cheaper than hiring a celebrity or a well-known influencer. The content is highly trustworthy, since it's posted by someone who is intimately familiar with the company's products and has a lot of experience with them. And salespeople who work in actual stores know exactly what information customers want. After all, they deal with customers every day. This approach is thus conducive to producing high-quality content. One brand held a live shopping event featuring EGC. Sales went up twelve-fold, because customers were given the information they most wanted, like how to coordinate a look, and makeup techniques for different outfits. Both long-established brands and new kids on the block are taking on the same challenge as they try to close the gap with customers who have become disengaged because of COVID-19.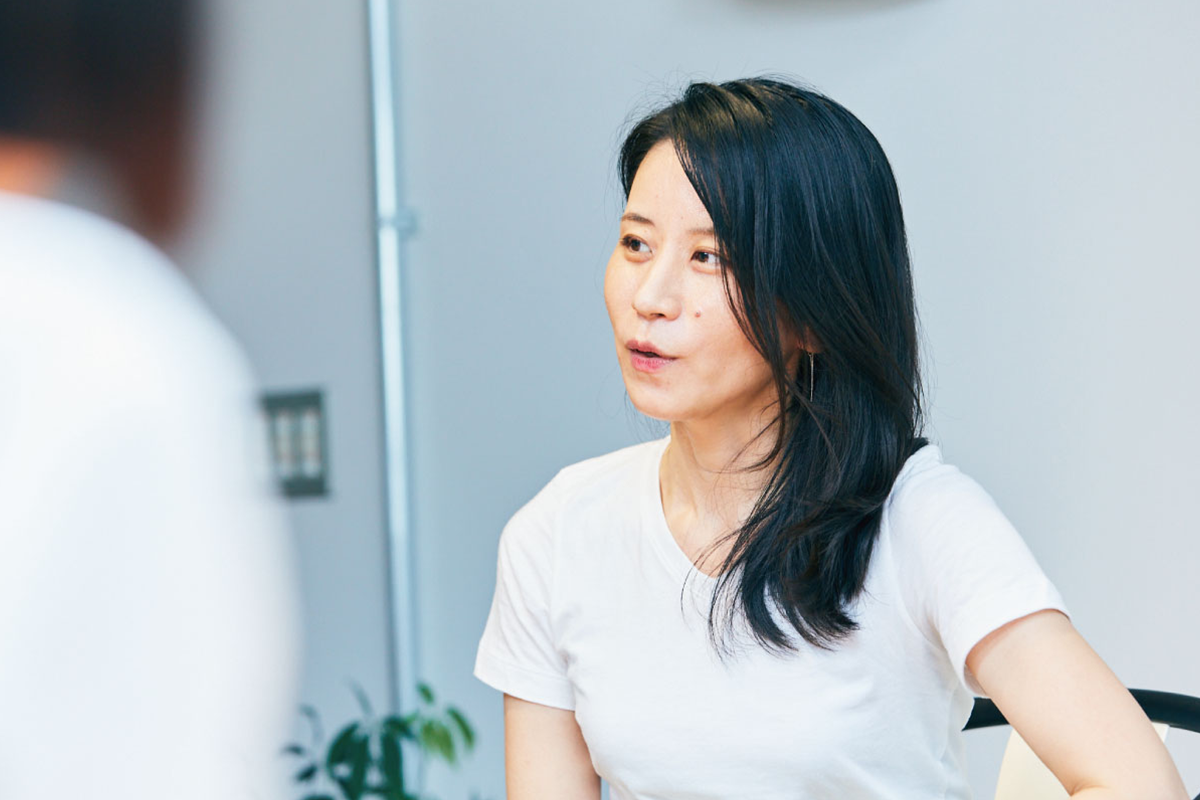 YOKOI:
The most important thing when you're thinking of delivering a shopping experience with no offline component, in my view, is knowing exactly what forms of media and shopping behaviors your audience is most familiar with. My practical experience in direct marketing has led me to conclude that you should do your best to assimilate new digital experiences to familiar shopping behaviors. After all, it's human nature to take the path of least resistance. Let's take an example—though it may only be true of Japan. A customer journey that runs from social media to website to online purchase works well if your audience consists of twenty- and thirty-somethings, because that's what they're familiar with. But for people in their sixties and seventies, proceeding from social media to online purchase doesn't work as well as an alternative pathway: seeing the ad on TV or in the newspaper, asking for an information package by phone, then sending in the order form. One of the solutions offered by Hakuhodo Group uses virtual or augmented reality to create new shopping experiences. Another turns the messaging app LINE into an online shopping platform. But when designing a solution like that, I think it's essential to ask yourself first whether it fits your brand's audience, or how you can make it fit. Say you're going to launch an online counseling service. What is its true purpose? To help customers search for a product? To double-check whether a product they're interested in is really right for them? Or to assist them in getting the most out of a product once they buy it? It's important to start by defining your exact aims and carefully considering what KPIs you're trying to move by doing what you're doing.
Say you do decide to a create a new shopping experience that follows a pathway your audience is unfamiliar with. One option is to be realistic and define your objective as boosting brand awareness by getting people talking. The aim in that case is to get PR exposure, and thus raise the brand profile, by generating buzz around the new shopping experience. But the publicity effect is limited if another company has already done the same thing. You need to beat everyone else to the punch, of course. In this of all fields, it's a dicey idea to start doing something simply because someone else is doing it.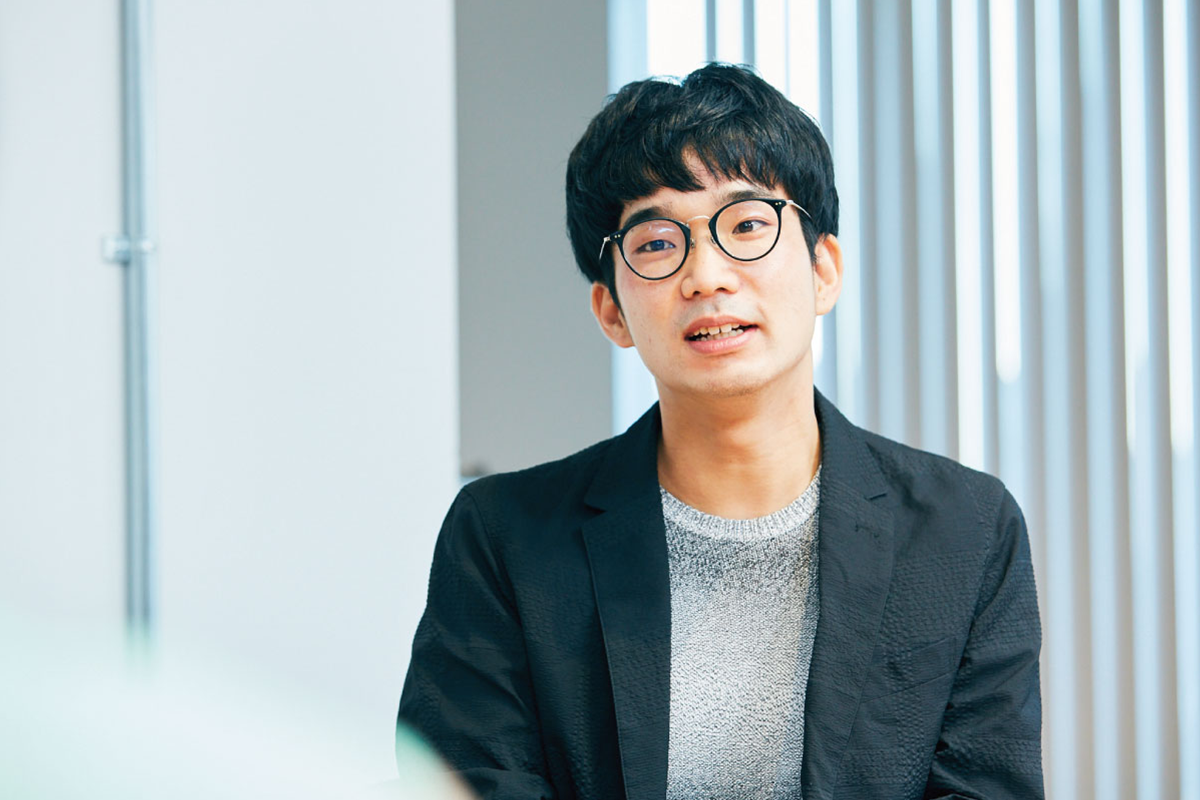 MIYOSHI:
Well, I think being a little bold and creating, say, a virtual shopping space might be one way to go, as long as your company is of such a size you can decide to do such a thing as a means of acquiring customers. People would then be more likely to take an interest in the brand. "Brand X has launched an online shopping platform," they'll say to themselves. "Sounds neat. Let's check it out." After all, shoppers have more or less gotten used to online channels. True, the success of the digital experience depends on your objectives. But creating content as a way of positioning your brand is, I think, one effective approach.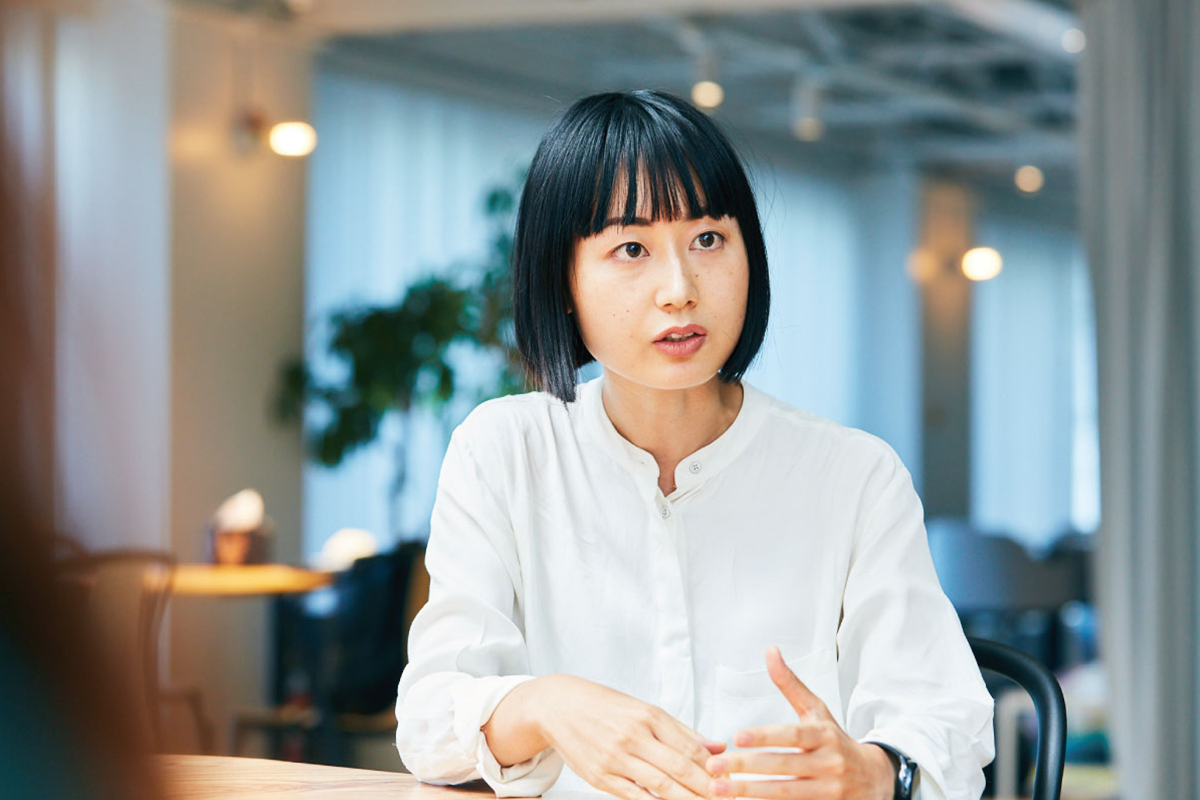 YOKOI:
That's true. We're committed to providing support with defining your objectives precisely because they're so important. First, you produce a visualization of all your indicators, from awareness through purchase. Next, you decide which of them to boost. Then you plan and execute a series of measures designed to move the KPI in question. Following this process prevents the means from becoming the end and leads to more effective outcomes.
To be continued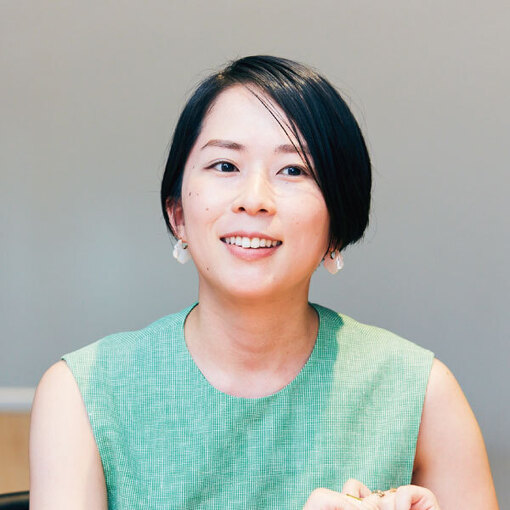 Kaori Abe
Marketing Planning Director
CMP Development Division, Hakuhodo Inc.
Kaori Abe, who joined Hakuhodo in 2013, designs marketing strategies mostly in the FMCG sector, including toiletries, cosmetics, foods, and OTC drugs. She currently provides corporate digital marketing support in the global market. She also conducts DX research and provides DX support specifically in the beauty sector.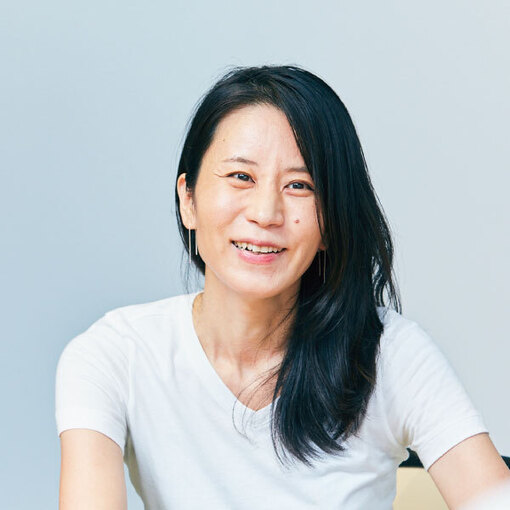 Noriko Ashikawa
Marketing Planning Director
CMP Development Division, Hakuhodo Inc.
After working at a consultancy, Noriko Ashikawa joined Hakuhodo in 2018. She designs marketing strategies for the Japanese and overseas markets, focusing particularly on cosmetics. Currently she provides support with marketing cosmetics and everyday goods in the cross-border market, including cross-border ecommerce and inbound tourism marketing. She also provides support with digital marketing in Greater China and the ASEAN region.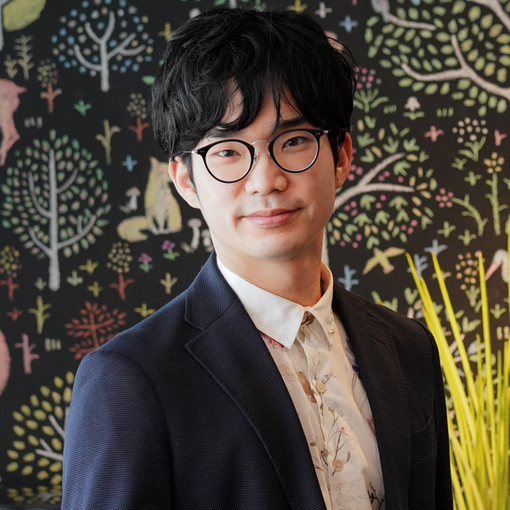 Tadayasu Yokoi
Data Marketing Director and Data Chef
CRM Design Unit, Data Business Design Division, Hakuhodo Product's Inc
Tadayasu Yokoi joined Hakuhodo Product's in 2014. After a stint as a PDCA data analyst in the direct marketing field, he started working on all aspects of strategic planning from improving brand awareness to boosting lifetime value. He now handles creative projects as well.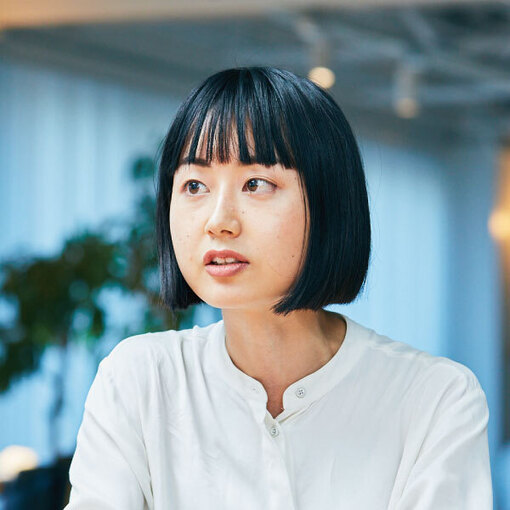 Ayako Miyoshi
Data Marketing Director
Data Business Development Unit, Data Business Design Division, Hakuhodo Product's Inc.
Ayako Miyoshi previously worked at an IT systems company conducting business planning for the Asian market. She was also a product planner (researcher) at a Western consumer electronics firm. Since joining Hakuhodo Product's, she has handled the PDCA cycle for a cosmetics company's ecommerce site and been engaged in a project using voice analysis technology to improve its sales conversations. She is also responsible for a project to overhaul the user interface and user experience of an automaker's website. She coordinates everything from planning to operation on a cross-sectoral basis.