The ninth ad:tech tokyo, one of Asia's largest marketing conferences, took place on Tuesday, October 17 and Wednesday October 18, attracting a total of 14,095 visitors over the two days. This series showcases sessions featuring speakers from the Hakuhodo Group.
Toshiyasu Nishii, Chief Marketing Technologist (CMT), Oisix.daichi Inc.
Aiko Suzuki, Vice President, Digital Marketing Center, Kao Corporation
Ayumu Taguchi, General Manager, Media Communications Department, Sanrio Co., Ltd.
Kentaro Kimura, Co-CEO and Executive Creative Director, Hakuhodo Kettle Inc.
APAC Co-Chief Creative Officer, Hakuhodo Inc.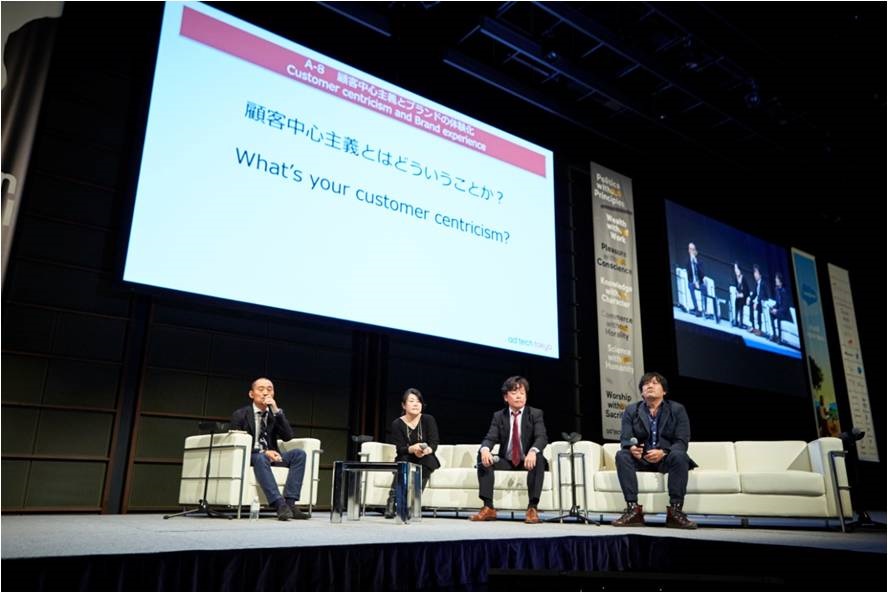 "What is customer-centrism?" That was moderator Toshiyasu Nishii's opening question to the three speakers, and in response Kettle CEO Kentaro Kimura pointed out, "Hakuhodo has embraced sei-katsu-sha insight for the past thirty years. We've long viewed consumers not as economic entities but as sei-katsu-sha—people with real lives." He went on to explain what lay behind customer-centrism. "Once upon a time we controlled consumers with mass advertising, but that method no longer cuts the ice. That's because the communications landscape has changed greatly over the past decade as the initiative in choosing information and buying has shifted from corporations to consumers." He called for a change in mindset. "Instead of trying to control consumers' purchase behavior, we should develop a means of inspiring them to act of their own accord." Mr. Kimura also noted how perceptions outside Japan differ. "Standing on the same level as users like this seemed perfectly natural in Japan, but in the West, where the idea of control has dominated, it is sometimes regarded as a fresh way of thinking and described as Japanese or Eastern."
Sanrio's Ayumu Taguchi commented, "Customer-centrism and the customer-first philosophy, for all their apparent similarity, are in fact quite different." The latter, he explained, has yet to slough off the notion that companies call the shots. "Customers now have information at their fingertips. The information gap with corporations has vanished, and corporations have lost the initiative. That makes it essential for corporations to work hard to win the customer's acceptance," he continued. "That, I think, is what is meant by customer-centrism." He added, "Customers interact as they like with all kinds of brands, but companies can't control that, which makes attracting customers difficult." Customers are in charge, he argued, and companies need to follow their lead by constantly getting closer to them.
Kao's Aiko Suzuki said, "Our vision is to be the company that knows customers best." Yet, she continued, "it's so difficult to understand customers. Indeed, understanding them 100 percent just isn't possible." That, she asserted, is "surely why we must make an effort to understand them."
Mr. Nishii then asked his next question. "How should one go about designing the brand experience?" Mr. Taguchi replied, "The story told by the company is merely the catalyst. Customers themselves create the rest of the experience." He elaborated. "The customer doesn't obligingly take the customer journey we've plotted in our minds. So we need to sow seeds at different touchpoints and make sure a favorable story emerges wherever contact occurs."
From now on, Mr. Kimura contended, it doesn't matter if the brand experience varies from customer to customer. "An integrated campaign featuring the same one-size-fits-all visuals and copy at every touchpoint—that's Version 1.0. Plotting a path through media as in the case of the customer journey is Version 2.0. But people don't follow the blueprint. Hence what I call 3.0: getting each person to create their own story based on multiple brand experiences in the form of real world experiences, word of mouth, and advertising. Think of it as everybody creating their own storybook."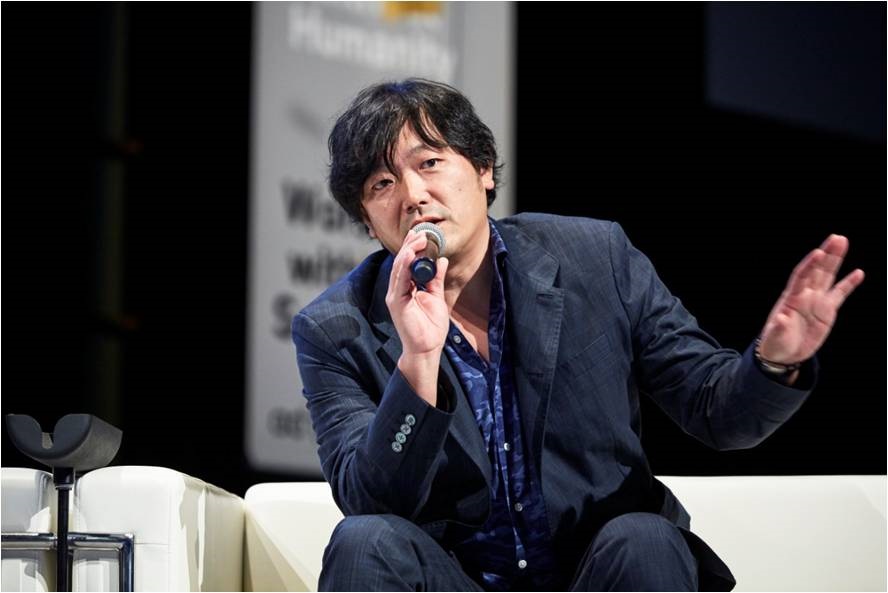 "Kao is in the consumer goods business," Ms. Suzuki remarked, "so until now we've showcased the benefits delivered by functionality. But I've come to believe it's okay to join hands with customers by striking a chord and bond them with the brand from there." She explained further, "I guess what I mean is, some customers may be looking for functionality, and that's fine, while others may enter by a different path, and that's fine too."
"Are there any drawbacks to having many different pathways to the brand experience?" asked Mr. Nishii. "It's just like people have different faces," replied Ms. Suzuki. Communication begins when a particular face of the brand appeals to someone. Mr. Taguchi concurred. "A single brand may have different nuances in how it's experienced by users, right?" Mr. Kimura explained, "Conventional advertising constitutes spherical branding. It reiterates a single worldview, a single message, and a single tagline. Polyhedral branding, by contrast, is to a great extent PR-oriented: it speaks through various channels like social and viral media and magazines. It doesn't matter if the face presented differs from channel to channel. You end up in the same place."
Finally questions were taken from the audience, and the session came to a close. In the popularity rankings released some days later, by the way, this session placed third among all on the program
Mr. Kimura, one of the speakers, looked back on the session thus: "Latterly more and more companies all over the world have been developing customer-centric, people-centered visions and models. The four speakers at this session saw that not in terms of trends or tools but as a larger paradigm shift in marketing, which I think is why the discussion got straight down to brass tacks. This new, sei-katsu-sha centered thinking, which goes beyond traditional branding with its one-dimensional view of brands and takes a more flexible, multifaceted view of them depending on sei-katsu-sha's experiences, is similar to the Japanese mentality, so maybe Japan can assume leadership in the field."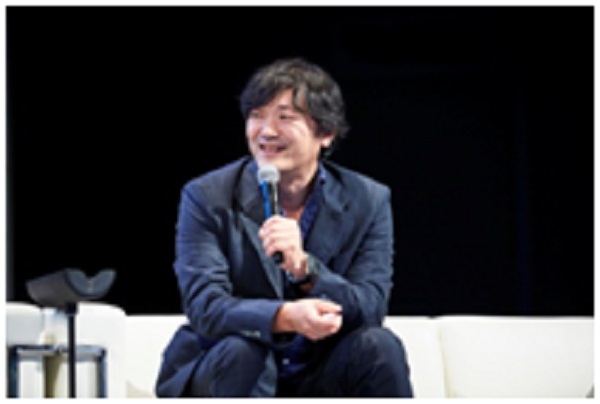 Kentaro Kimura
Co-CEO and Executive Creative Director, Hakuhodo Kettle
APAC Co-Chief Creative Officer, Hakuhodo
Kentaro Kimura was born in Kanagawa, Japan, in 1969 and joined Hakuhodo in 1992. There he established a seamless methodology eliminating the boundaries between the strategic, creative, digital, and PR domains. In 2006 he established Hakuhodo Kettle, which takes a "method-neutral" approach that transcends conventional advertising techniques and procedures. He excels in many fields, from organizing integrated campaigns around mass advertising to designing innovative campaigns focused on digital or outdoors. Mr. Kimura has won more than one hundred Japanese and international advertising awards, including eight Grand Prix, and has served on juries at more than twenty international award shows, including the Titanium & Integrated jury at Cannes Lions and, as president of the Promo & Direct jury at ADFEST and the Digital & Mobile jury at Spikes Asia. He has given numerous talks outside Japan and was an official speaker at Cannes Lions in 2013, 2014, and 2015. He is the author of Breakthrough: Bright Ideas Are Born of Logic (in Japanese), published by Senden Kaigi. He has been Hakuhodo's APAC Co-Chief Creative Officer since April 2017.