Roppongi, Tokyo hosted the fourth Advertising Week Asia, which took place from May 27 to 30, and Motohiro Ando, Corporate Officer in charge of data-driven marketing, joined three other talents for a panel discussion for the third time.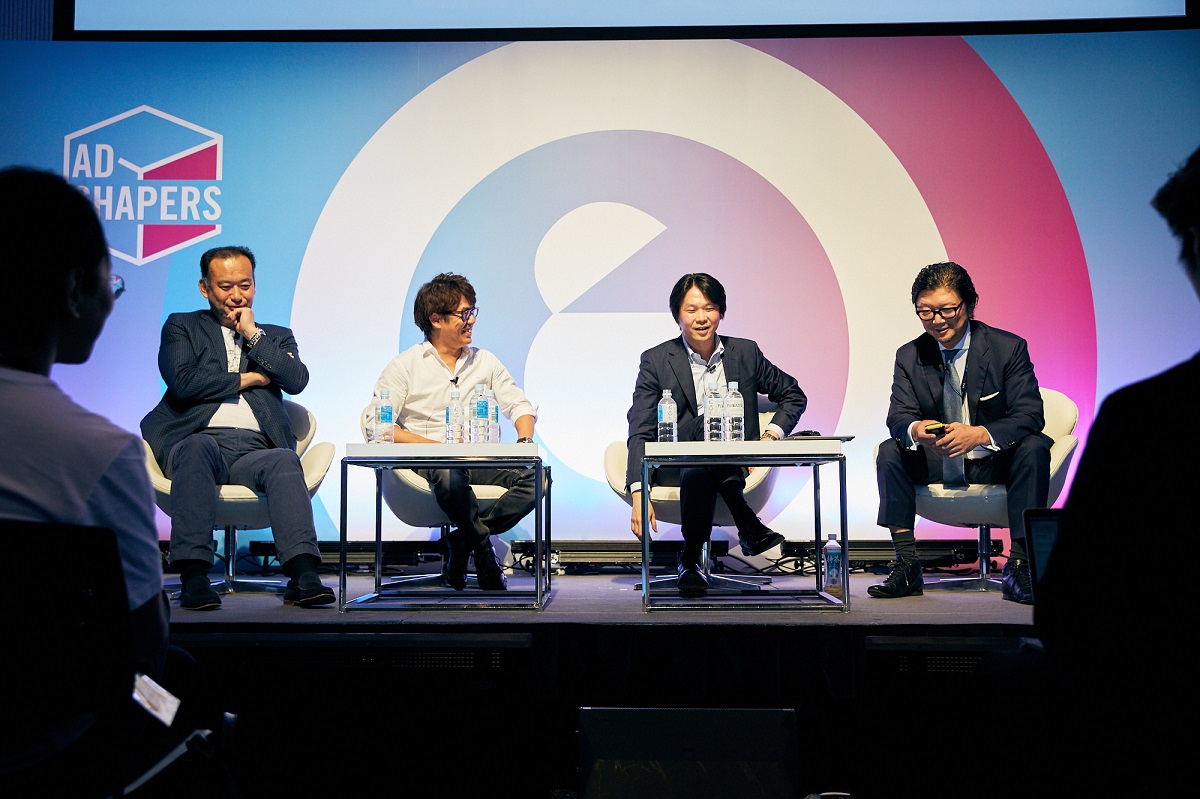 Panelists
Motohiro Ando, Corporate Officer, Hakuhodo/Hakuhodo DY Media Partners
Yoshihisa Suzuki, President, Dentsu Digital
Junichiro Kurokawa, Managing Director, Head of Accenture Interactive Japan Group, Accenture Japan/President & CEO, IMJ
Moderator
Yoshihiko Kasamatsu, President & Executive Producer, Ignite

The group already has a proven synergy, as all four participated in the well-received talk sessions at Advertising Week 2017 and 2018, when they discussed the role of agencies versus consultancies in the digital domain. This year the panel addressed various questions received from clients through the Japan Advertisers Association—but with an extra twist: "This sort of session is rather boring if it just runs to plan harmoniously, so the speakers haven't been informed about the questions in advance!" announced Kasamatsu, the moderator.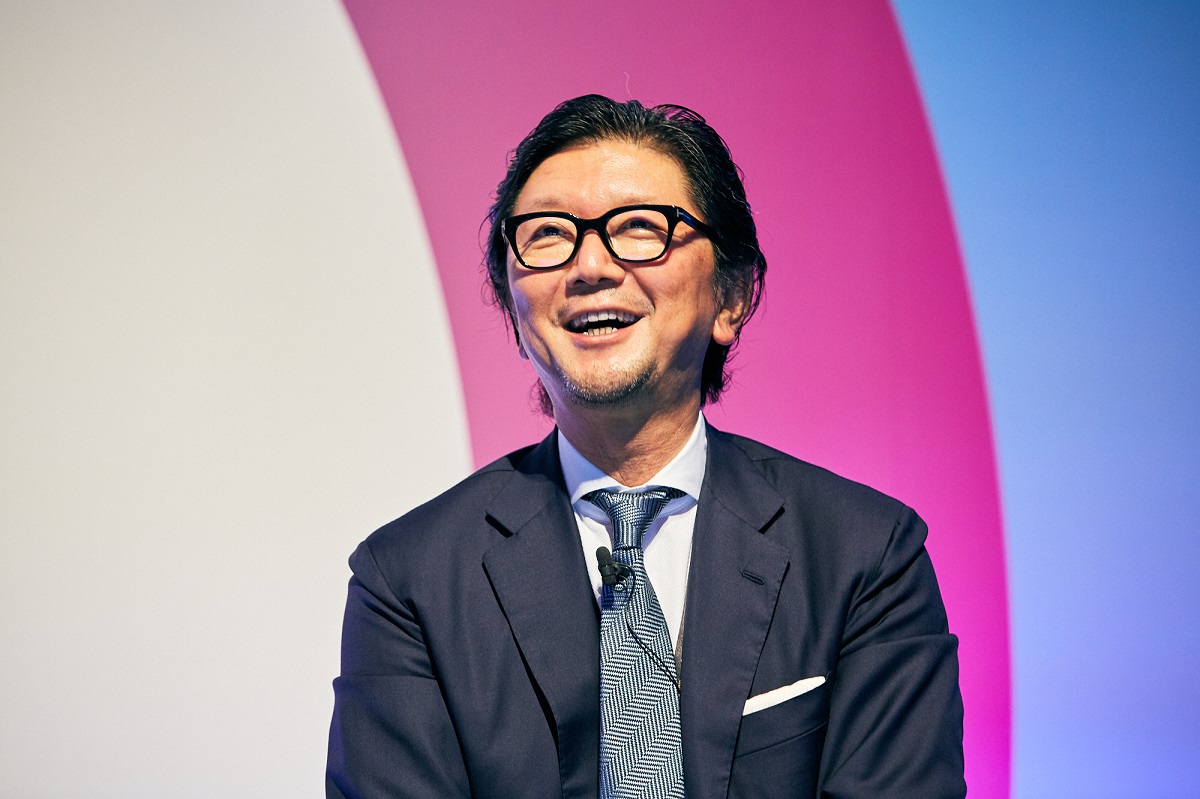 The first query put to the panel was regarding the use of digital tools in branding in Japan: What did the panel think were "things you should never do," and conversely, what did they want to see clients doing in this respect?
Suzuki pointed out that digital tools are exactly that—tools. "The important thing is having imagination, so you shouldn't judge by just data or tools alone," he said. Ando noted that total branding should be accomplished through a variety of means, of which digital is one important and useful element. "Paradoxically, the very concept of 'using digital tools' for branding may be a pitfall, and thus perhaps 'something you shouldn't do,'" he mused.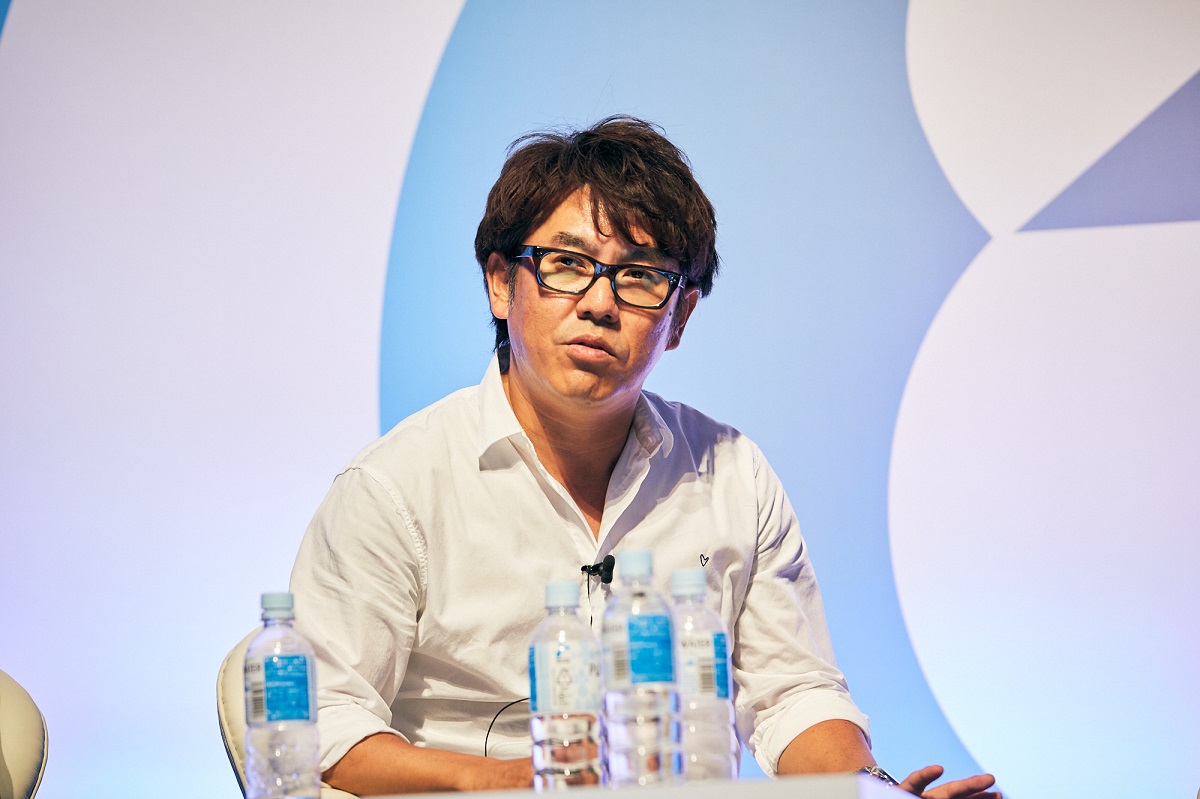 Kurokawa concurred with his fellow panelists, and said that branding also includes more core elements, such as purchasing experience for consumers. "Digital is just one of the tools." Moderator Kasamatsu then deftly summed up all these nuggets of wisdom from the panel. "Digital tools are just digital tools, and they are different from marketing issues and goals. While it is fine to use data to approach goals, it may be meaningless to view data from a short-sighted perspective."
The next question dealt with the issue of commissions versus fees, asking which was easier for the panelists' companies, and the merits and demerits of each system. The panelists' replies highlighted interesting differences in their sectors.
Kurokawa said that Accenture Interactive Group operated only on fees, as the premise of consulting work is to receive rewards commensurate with each person's value. While noting that Dentsu is a commission-based business, Suzuki explained that Dentsu Digital promotes the concept of "we'll have this person work on it, so this is the price." He both hopes and expects things to continue in this direction.
"Hakuhodo started from the advertising agency business model, so commissions were key," Ando explained. "However, as Mr. Kurokawa just mentioned, it is only natural to be rewarded in accordance with the final result." Ando added that this trend would be further enhanced by increasing visibility through technological advances.
The next question garnered some candid responses: What are the key criteria for selecting an agency in the digital domain?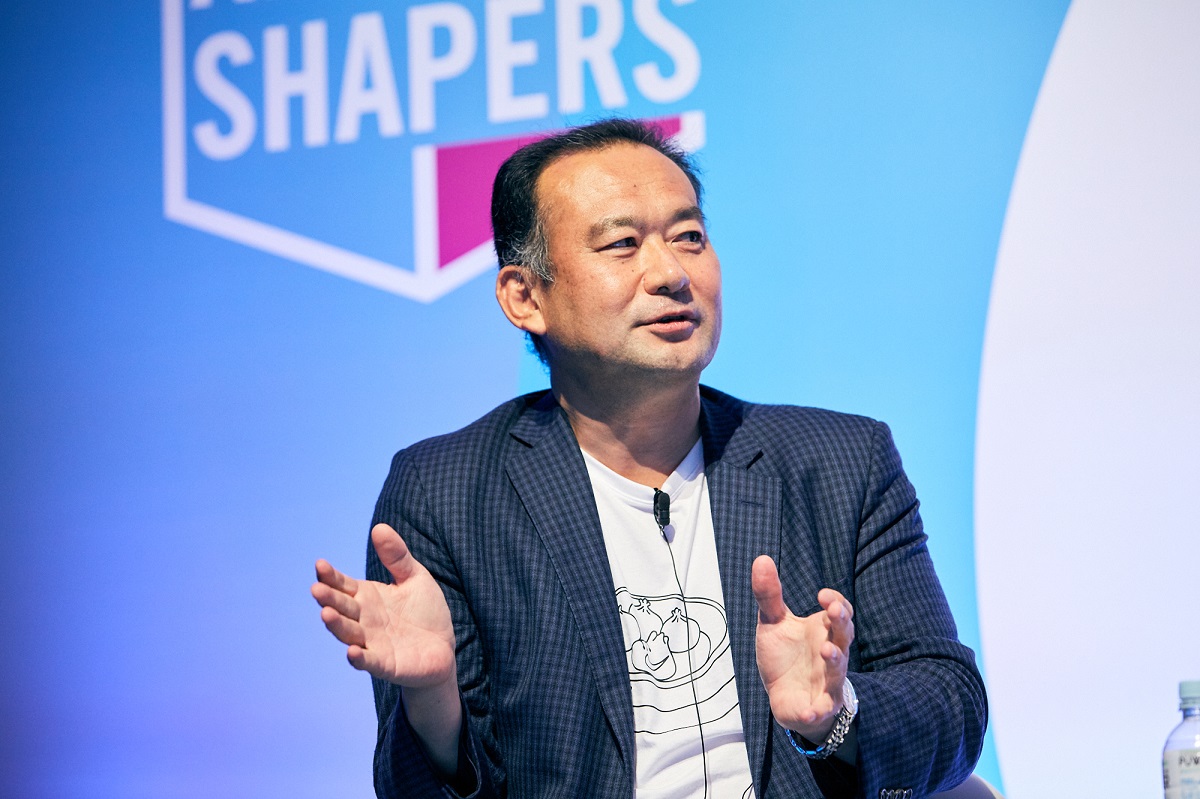 Suzuki recommends looking carefully at the people on offer from the agency and the results they have achieved to date. Kurokawa contributed two key pieces of advice: Seek an agency which has deep industry expertise as a business partner, and ensure that they can meet their clients' needs in a timely fashion.
In regards to operating in the digital domain, Ando noted that it is imperative to partner with an agency who can work with your total business, applying their expertise in all aspects of marketing and for the entire brand.
"I think this kind of question arises from the fact that there are many different kinds of agencies," Kasamatsu explained. "Clients don't know who to call, and who will do what for them. It's our responsibility to impart this information, and so I think we can say that communication has been lacking."
The questions continued to come, and the panel were asked for their thoughts on dealing with disparities in skill level among agency staff.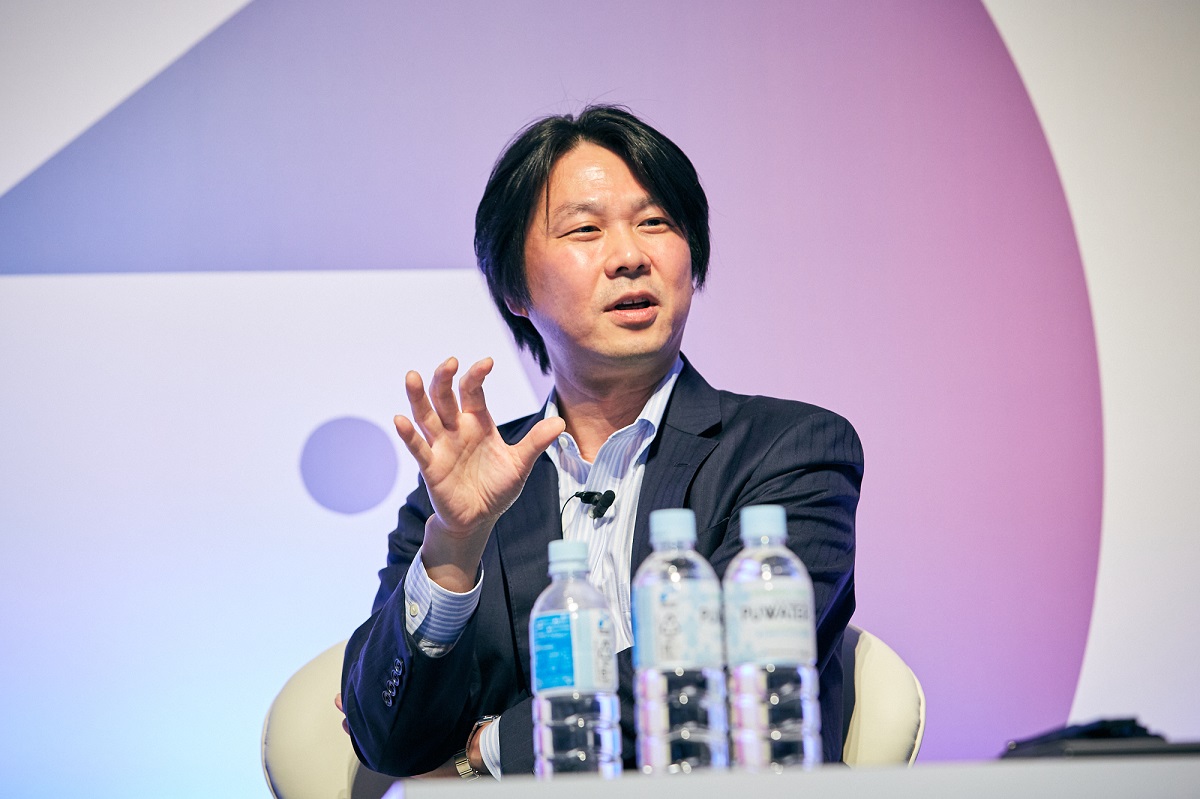 Ando pointed out that it wasn't clear which field and level was being referred to in the question. However, assuming the query related to knowledge of digital media and the latest trends, he said it is unlikely that one staff member could cover everything. "In view of this, we will improve things at the individual level, while making steady improvements to the system," he said. "However…we need to create an appropriate 'team' of various specialists to respond to your requests." This is in line with both domestic and global trends, he added.
The final question of the session had the panel thinking on their feet, with the invitation to "tell me why I should come to your company—in 30 seconds."
"Even the digital domain is still about humans, after all. I want us to be a company that understands people's thoughts and imagination," said Suzuki.
"In order to drive transformation and deliver tangible outcomes, you need a company with end-to-end digital capabilities," said Kurokawa. "That's us."
"In a nutshell, Hakuhodo is a marketing company. Marketing, of course, encompasses the digital domain, but also includes strategy, execution and creativity," said Ando. "We work in tandem with our clients to get results."
Announcing that time was up, Kasamatsu brought the lively discussion to an end and thanked everybody for coming.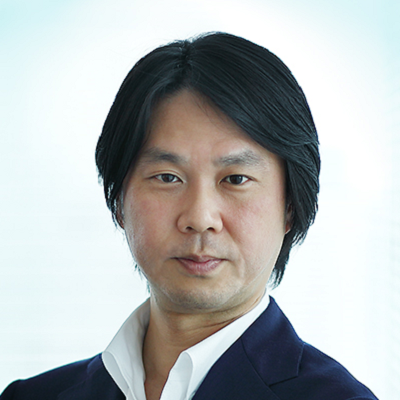 Motohiro Ando
Corporate Officer, Hakuhodo/Hakuhodo DY Media Partners
With 25 years of marketing experience, Ando heads a group of planners, analysts, technologists and producers who form the core of Hakuhodo's data-driven marketing business. He served on the jury at the 2015 Cannes Lions International Festival of Creativity.