Age tech refers to technologies developed to solve the challenges of an aging society. After spreading in Europe and North America, it is now attracting public interest here in Japan. Although it is intended to reduce the burden and improve the quality of life of older people and caregivers, it carries a negative image of depriving them of the warmth of human interaction. This negative image surely has an adverse impact on the scaling of age tech.
Based on the recognition that building a relationship between seniors and technology will be essential in designing senior marketing going forward, the Institute of Elder Knowledge and New Adult Culture, a think-tank affiliated to Hakuhodo Senior Business Force, launched its Age Tech Project.
In this series of articles entitled "Age tech—A driver of well-being in the second half of your life?," Age Tech Project seeks to find how age tech might bring us joy and well-being through interviews with leading figures in relevant disciplines.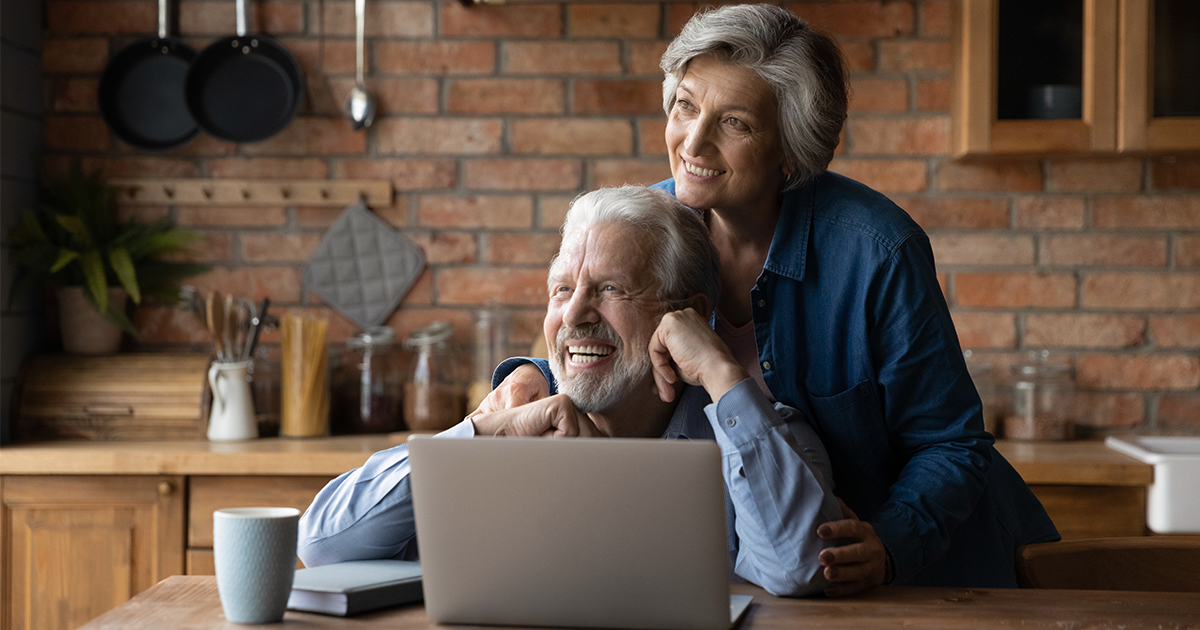 To kick off the series, Mariya Yasunami, Director and Project Leader at the Institute talks with Keren Etkin, a global age tech entrepreneur based in Israel.
YASUNAMI:
What is the definition of age tech? What kind of technology is included in the concept?
ETKIN:
Age tech is professionally known as "Gerontechnology," an emerging discipline that integrates gerontology and technology.
The term "technology" itself covers a great many things, ranging from cars and computers to cameras. But my perspective of age tech is focused on digital solutions designed to meet the needs of and challenges for older people and caregivers.
I believe that age tech includes all technologies designed for those engaging with older people, including family members, professional care workers, home care providers, senior living communities and medical institutions offering services to older people.
YASUNAMI:
How has the age tech market developed thus far?
ETKIN:
When you thought about technology for older people 10 years ago, the only thing that came to mind was the "panic button," which is an emergency device for the elderly to call for help if they tripped or suddenly fell ill.
Since then, sensors and wearable devices have been developed to automatically detect a fall and call for help. We now have VR devices to ease the loneliness of seniors, as well as reminiscence therapy (psychological treatment to restore a mental balance through conversations about past experiences and memories) and rehabilitative therapy.
The evolution of age tech in a decade was only made possible by the development of technology in general. The emergence of new technology, such as VR, prompted more people to use it for finding solutions to issues facing the elderly.
When we talk about technology, we normally think of the younger generation. But older people, too, can enjoy huge benefits from technology. It is good to see this accelerating trend toward using technology for the benefit of the elderly.
YASUNAMI:
Can you give us an overview of the global age tech market at present?
ETKIN:
First of all, we are now seeing an unprecedented number of startups entering the age tech market, along with more funds willing to invest in those startups.
The market is also characterized by the presence of many "mature" entrepreneurs, who have entered the field of age tech after gaining a wealth of experience in other industries. Typically, these entrepreneurs have a well-developed business model from the outset, and understand very well the importance of involving the elderly themselves in the process of developing age tech products. This is critical: younger product designers and developers in their 20s and 30s on their own will never come up with anything that the elderly really want. I have learned that lesson through my experience in R&D.
Quite a few age tech startups were based on the personal experience of the founders. It is all right for a founder to launch a company to find a solution to a problem facing his or her grandparents. However, a lack of market research or ideas for monetization prevented those early startups from realizing profitable growth as businesses.
I therefore welcome the increase in market entry by experienced, knowledgeable entrepreneurs as a positive development for the whole industry.
YASUNAMI:
What are the main kinds of technology in the age tech market in Europe, North America and Israel?
ETKIN:
Startups that have raised the largest amounts of funding, some in the hundreds of millions of dollars, are mostly focused on long-term care.
For example, a US-based startup Honor serves as an intermediary between older people in need of home care and care workers. A Canadian startup called Alaya Care that provides software for home care agencies also raised a significant amount of funding. Startups gaining momentum in the UK include Cera Care, a company that also provides tech-enabled home care and recently acquired a large home care network to ramp up their efforts. Some of these are "unicorns," valued at over one billion dollars.
Startups in fintech have also attracted much attention. Fintech is a growth market of course, but it also has huge potential in serving the elderly. Many people now retire in their 60s, with quite a few living into their 90s. But not everybody has enough savings to live 30 years without working. Medical costs rise, and fraudsters are targeting older people. Accordingly, an increasing number of firms now offer support for seniors in asset management.
In the future, many more people will choose to work part-time after retirement. In recent years, attention has focused on the gig economy (a way of working to earn money with spot jobs found on the internet) as a tool for the elderly to continue working at their own pace.
Technological development has made it easier to look for jobs on the internet, thus boosting the role of odd jobs as a driver of the economy. Many tasks that used to be performed by full-time employees are now outsourced to individuals working as freelancers.
In Israel, a gig economy platform called sÀge targets the elderly in particular. It operates a website that allows older people to offer their skills in exchange for payment. Thus, they can find ways to make money doing what they want or in a field of their expertise, like a former chef teaching people how to cook and a professional gardener teaching hobby gardeners how to grow plants.
This workstyle will not only reduce financial worries but also, sharing their knowledge and expertise with others really creates a sense of purpose for older people.
YASUNAMI:
I'm sure that technology will be of great benefit to the elderly. But some older people are reluctant to embrace new technology. How can we get this reluctant group of people more involved in technology?
ETKIN:
First, we have to ensure digital literacy education for the elderly.
In the US and Israel, there are many places for older people to learn how to use technology, including public spaces. Learning how to use computers, smartphones, video conference apps such as ZOOM, online shopping and online banking can be a big step forward for an older person.
It is also crucial that everyone has access to broadband internet. This may sound surprising in Japan, but in many rural areas in the US and Europe, broadband internet is still not available or is not affordable for everyone.
If society is to bridge this digital divide, we must at least ensure that everyone is digitally literate and has convenient web access.
I am now launching an R&D lab on interdisciplinary age tech at a design engineering college in Israel. We are targeting young designers and engineers.
We need more financial resources to scale our activities, so we need to communicate the importance of developing products and services for the elderly not only to more entrepreneurs but also to governments and non-profits.
Governments and non-profits can purchase digital devices on behalf of older people who cannot afford such devices or digital technology-based services. A $1,000 robot may be a luxury for many, but we can deliver it to a person in need, if the government purchases the robot for lease to the elderly.
YASUNAMI:
What specific actions have you taken to improve the digital literacy of seniors?
ETKIN:
In the US, digital education courses are organized by Older Adults Technology Services (OATS), which is affiliated to AARP, the world's largest organization of retirees. Most of the classes, which used to be held in person, have now shifted online. Commercial companies also organize digital classes for the aged, including GetSetUp, Candoo Tech and Carevocacy.
In Israel, such education is mostly provided in private classes. Some of the classes are organized by non-profits, financed by the government.
Organizations specialized in digital literacy education for the aged are well aware of the weaknesses of senior learners. Insights accumulated over the years tell them where older people abandon their digital journey and how to teach them effectively. That's the key to their success. This is an area that can only improve going forward.
YASUNAMI:
What exactly are the weaknesses of the elderly? Are there any necessary considerations when developing technologies for them?
ETKIN:
The UX must be improved. The first impression of the product is sometimes enough to scare away older users.
Some time ago, Dr. Michal Halperin Ben Zvi, an expert in the psychology of aging, was one of the authors who contributed an article on UX design and microcopy of digital interfaces to my website "TheGerontechnologist.com."
The authors recommend that developers should give more attention to the declining function of the eyes and hands as we get older. For example, the user interface is very unfriendly to the elderly if they have to select their date of birth in a scroll bar. By considering such details, technology will become more acceptable to the elderly.
YASUNAMI:
Technology suffers from a negative image as something cold, the polar opposite of real interaction between humans. What's your idea of technology that can bring well-being and joy, as well as convenience?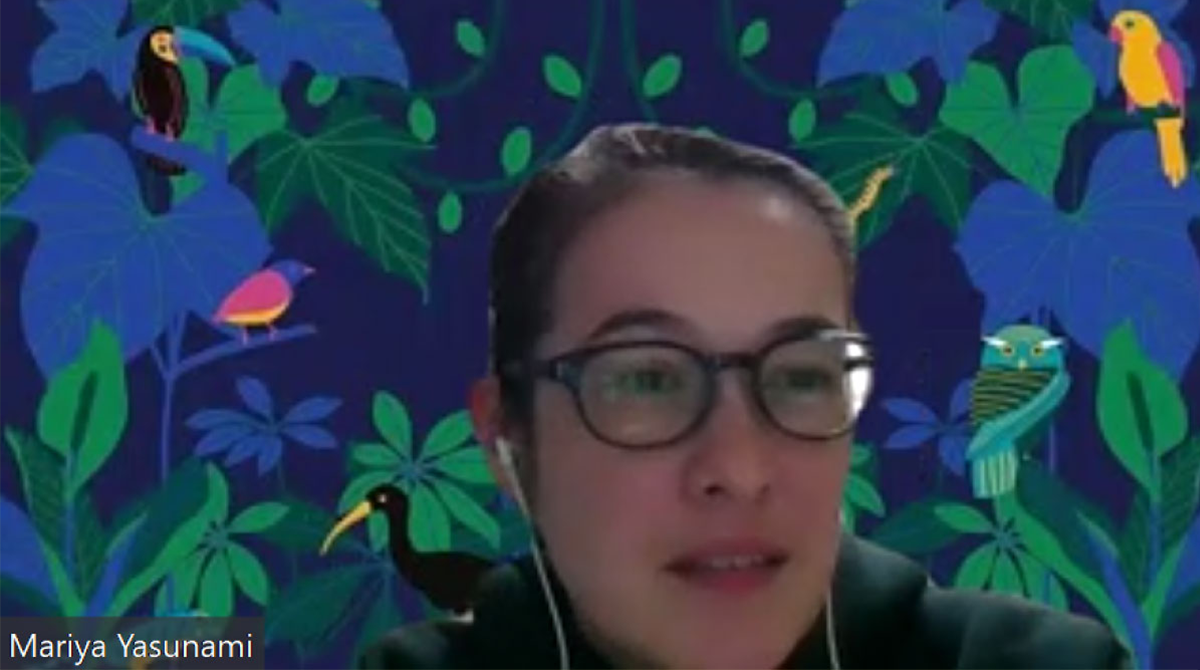 ETKIN:
I think technology brings well-being and joy when users can sense their better self when they achieve something through technology that they couldn't have done otherwise.
Let's take an example. Some senior influencers have recently gained massive followings on such social media as YouTube, Instagram and TikTok. They are delighted to see their content viewed millions of times on the internet with huge feedback from viewers. That's something they could never have achieved without technology.
In other cases, technology might facilitate communication or create emotional connections.
I was once involved in the development of ElliQ, a robotic companion that can do many things for you, like ask if you had a good night's sleep and how you feel in the morning, and tell jokes when you are feeling down. That's just one enjoyable experience.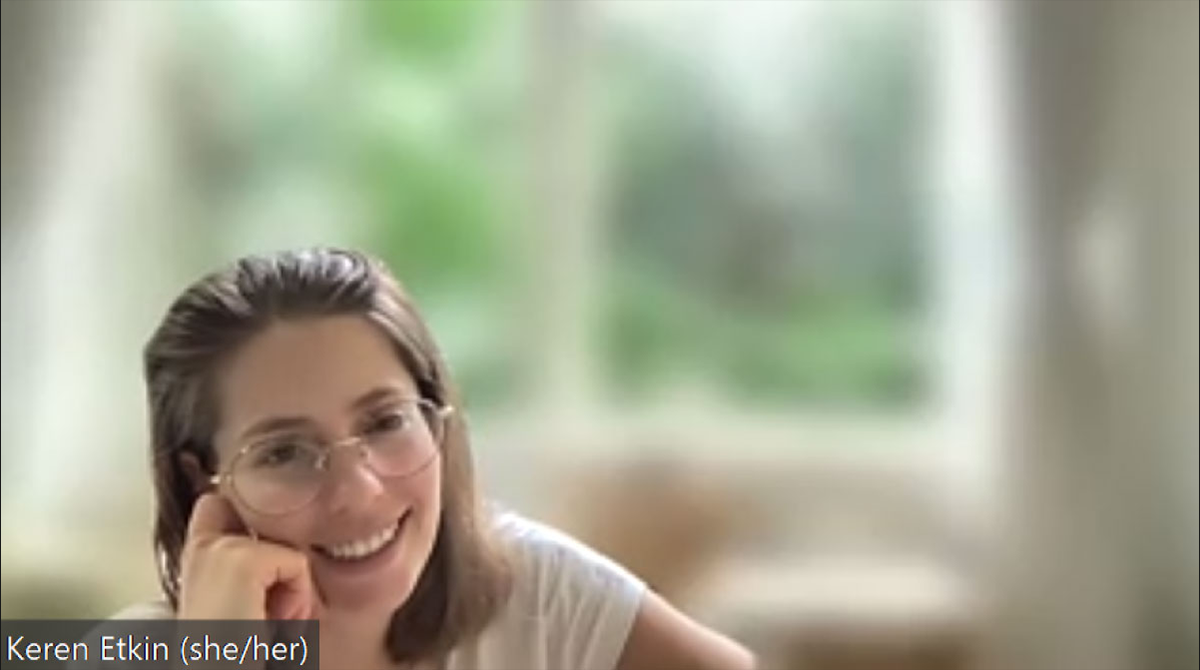 In Japan, there is Paro, a baby seal robot. Even if you can't keep a pet at home, you can reduce your loneliness and stress, or improve your vital signs by simply touching a robot instead of a pet. Many research studies have proved this.
It is true that technology is cold in some ways. For example, holding a newborn grandchild in your arms is nothing like seeing her on a ZOOM screen.
A generation ago, however, you had no choice but to catch a flight to see a grandchild born in a faraway land, or you had to be satisfied with just hearing her voice on the phone. That makes me think that technology brings people closer and lets us share more human experiences, rather than setting people apart.
So, we might expect the elderly to embrace new technology more easily if they can get that kind of experience. In Israel, for example, family members already use WeChat to communicate with each other. Quite a few grandpas and grandmas get a smartphone just to see photos of their grandchildren.
I believe it is this desire for personal connection that will create a happy relationship between age tech and the aged.
My interview with Keren brought up many ideas to help us understand age tech issues in Japan. Here are some of them.
Design and development that don't deviate from sei-katsu-sha perspectives
I was reminded that product design should be deeply rooted in the perspectives of sei-katsu-sha* (users), and even more so when the technology is intended for the elderly. When we think about digital literacy, we tend to focus on relevant knowledge and the amount of information. But what we actually need is to consider the declining physical functions, including eyesight and hand movements, and understand the subtle feelings of the digital-phobic generation. Hakuhodo Senior Business Force has developed an Aging Energy Conference, a co-creation platform with seniors, supported by a system for constantly integrating the views of sei-katsu-sha into the development process. We must leverage this platform in order to stay focused on the true needs of seniors.
Compelling case for education
I was also reminded that design and development based on sei-katsu-sha perspectives need to go hand in hand with activities to improve the digital literacy of seniors if they are to be most effective.
We tend to define conversion as the ultimate goal when designing the customer journey. Due to their declining physical and mental capacities, however, older users often drop out before they can make full use of a digital device. Conversion should not be the ultimate goal. Instead, when designing the journey, we have to consider what kind of education will help them fully enjoy the benefits of digital technology.
Joy of personal connection at scale
As Keren mentioned, many seniors overseas made their digital debut with WeChat. In Japan, older people have shifted to a smartphone partly because they are motivated to use chatting apps such as LINE.
As opportunities for personal connection are increasingly restricted due to aging and the Covid-19 pandemic, technology will become indispensable for people to gain new experiences and live a happy retirement life. Going forward, methods of making personal connections will diversify and the need for more realistic virtual experiences will grow.
We should consider these aspects when building a relationship between seniors and technology.
In this series of articles, we will continue to feature various perspectives from leaders active in the field of age tech. Stay tuned!
Keren Etkin
Keren Etkin is the founder of
TheGerontechnologist.com
, a media platform that covers the global age tech ecosystem and offers online courses. She is the author of
The Age Tech Revolution
, published in December 2021, a startup mentor and advisor and a sought-after keynote speaker who was named one of the most influential people in aging.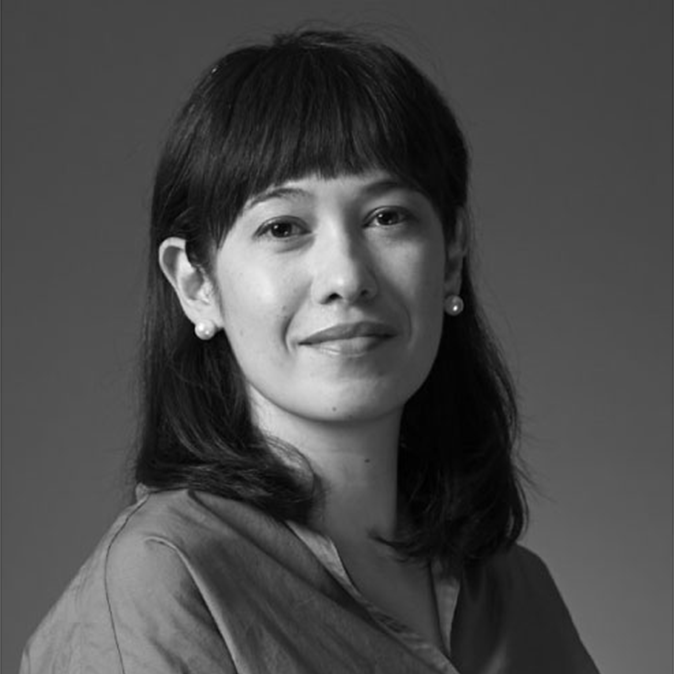 Mariya Yasunami
Mariya Yasunami, who leads the Age Tech Project, is the Director of the Institute of Elder Knowledge and New Adult Culture, a think-tank affiliated to Hakuhodo Senior Business Force. After joining Hakuhodo in 2004, she was involved as a Strategic Planner in marketing communication work for various industries including toiletries, food, automobiles, housing and human resource services. Since 2015, she has been engaged in planning and consumer behavior research targeting seniors as a Marketing Planner and Researcher at the Institute. She was appointed Director of the Institute in May 2019.
* "Sei-katsu-sha" is a term we use to describe people not simply as consumers, but as fully rounded individuals with their own lifestyles, aspirations and dreams.